The Actual Van from 'The A Team' is Up for Grabs
You've just got to love it when a plan comes together, and if your plan is to one day one B.A. Barracus's van from The A Team, then your plan can become a reality. Worldwide Auctioneers has one of the six officially licensed 1979 Chevrolet A Team vans. The van was used to promote the TV series throughout the US and Canada from 1983 to 1987. While this particular van did not appear in the show, it is a near-perfect replica of the van that did. The exceptions being that this van has a yellow stripe and the top half of the van is white. It does have the same grille guard, alloy wheels, and rear wing, however.
You'll also like:
$1.15 Million 1971 Ford Falcon GT-HO Breaks Auction Record for Aussie Built Car
2021 Ford Bronco Midnite Edition is Sleek AF
Insane $300,000 1974 Ford Bronco Goes Up for Auction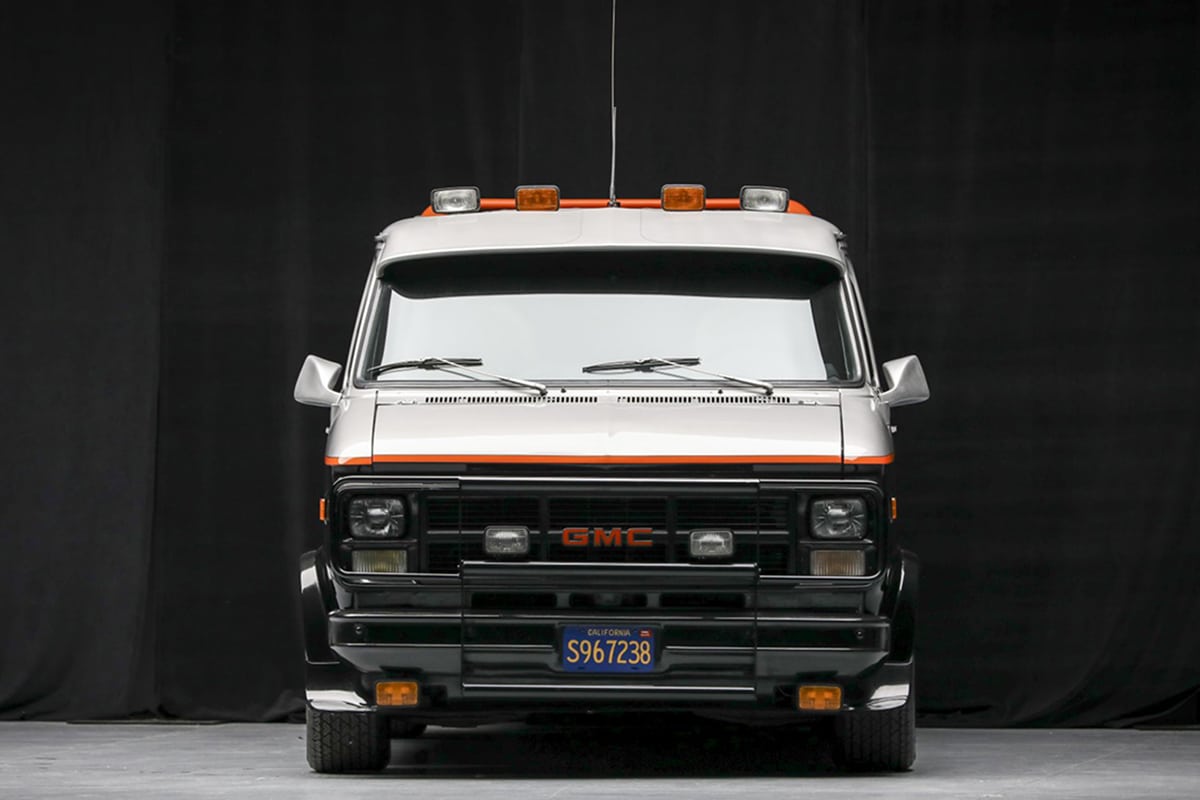 The van comes outfitted with a faux .50 calibre machine gun mounted in the rear as well as prop shotguns, submachine guns, and assault rifles mounted on the walls. A vintage CB radio is mounted on the console by the driver. The interior is decked out in white leather. There's no information on what is under the hood, and that could be because of B.A.'s work. But vans of the period typically used a 350 cubic inch V8 engine.
This particular van was actually a 1979 Chevrolet, but through the magic of Hollywood, GMC badging was added to make it match the on-screen version. And just like the team that travelled the country doing good, this van will also do some good as the proceeds of its sale will go to the J. Kruse Education Center, which provides career pathway development for students and transitioning veterans.
So if you're in trouble, and if no one else can help, you can reach out the A Team for their assistance. And you won't have to worry about whether you can find them or not—they'll be sitting in your driveway if you win the A Team van auction.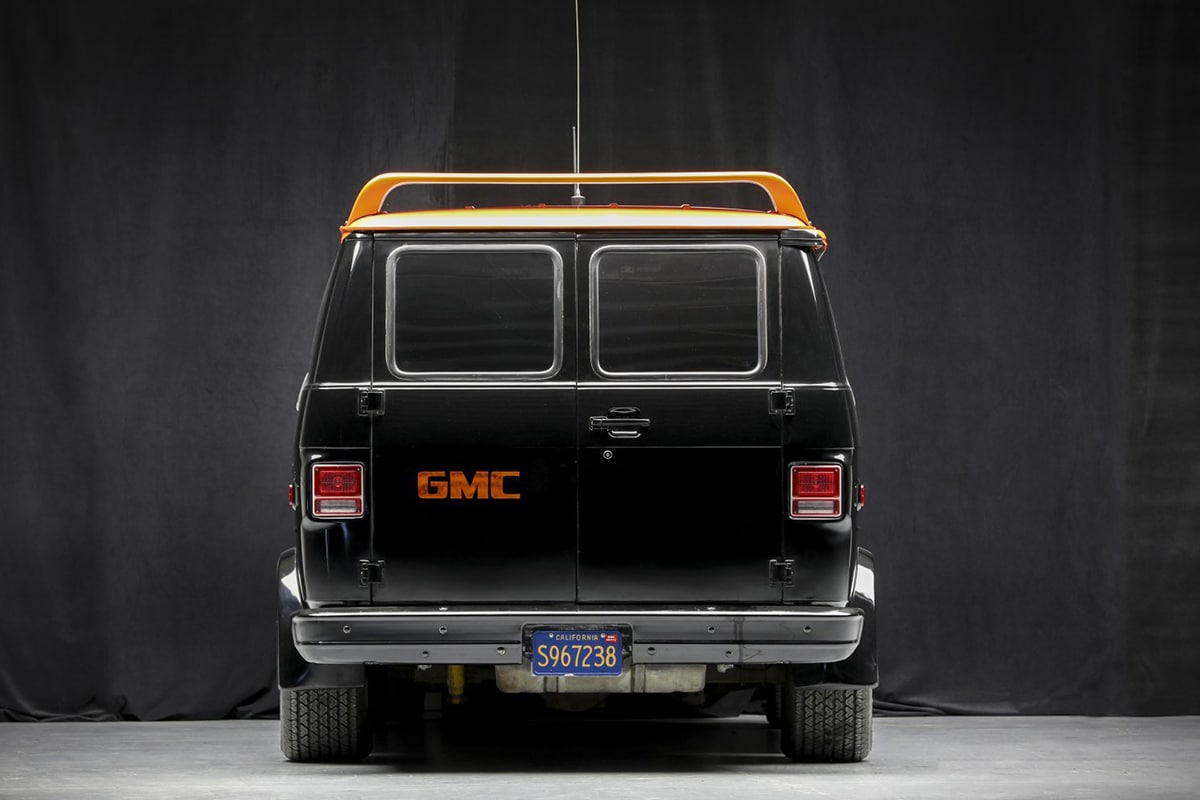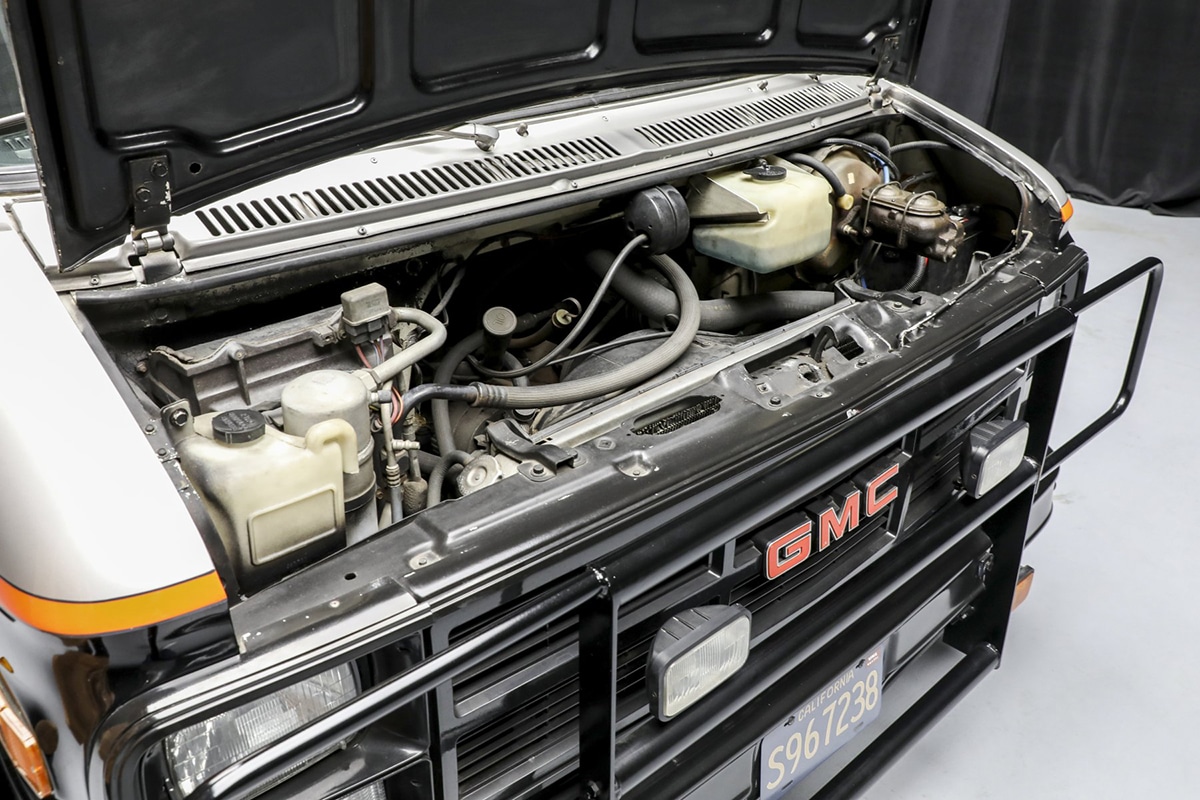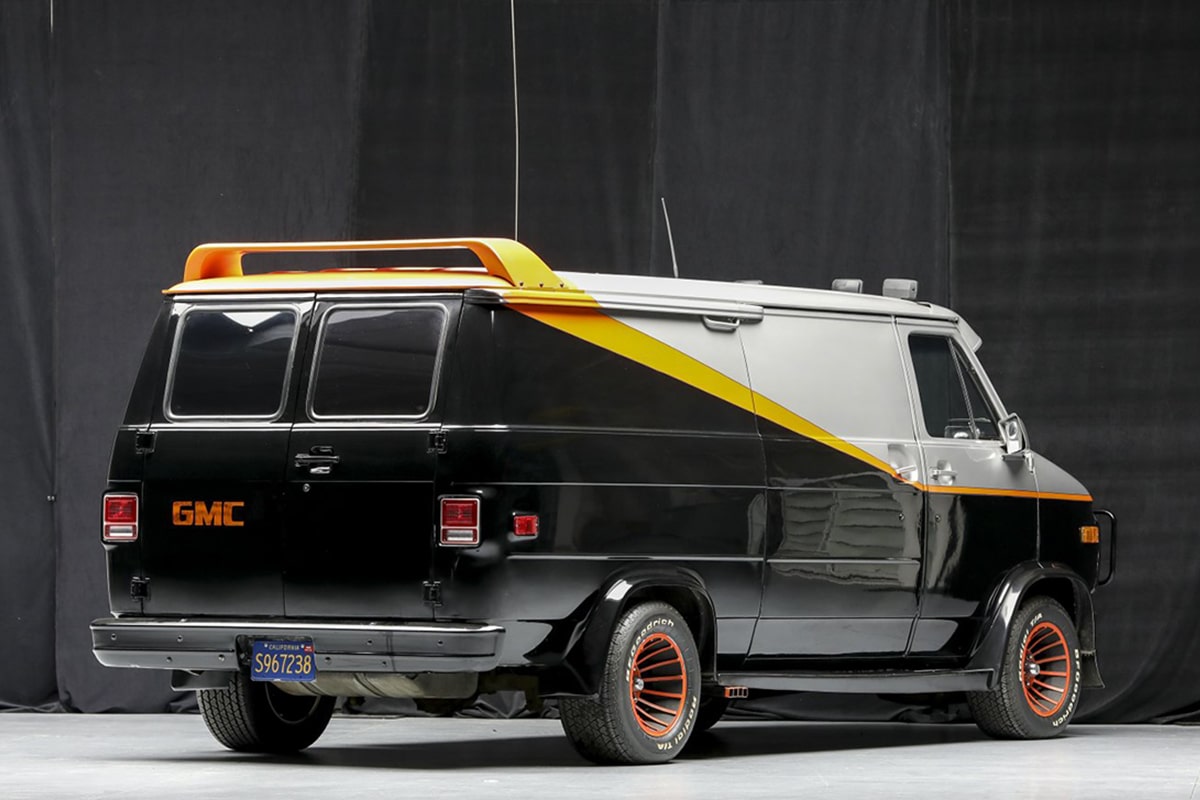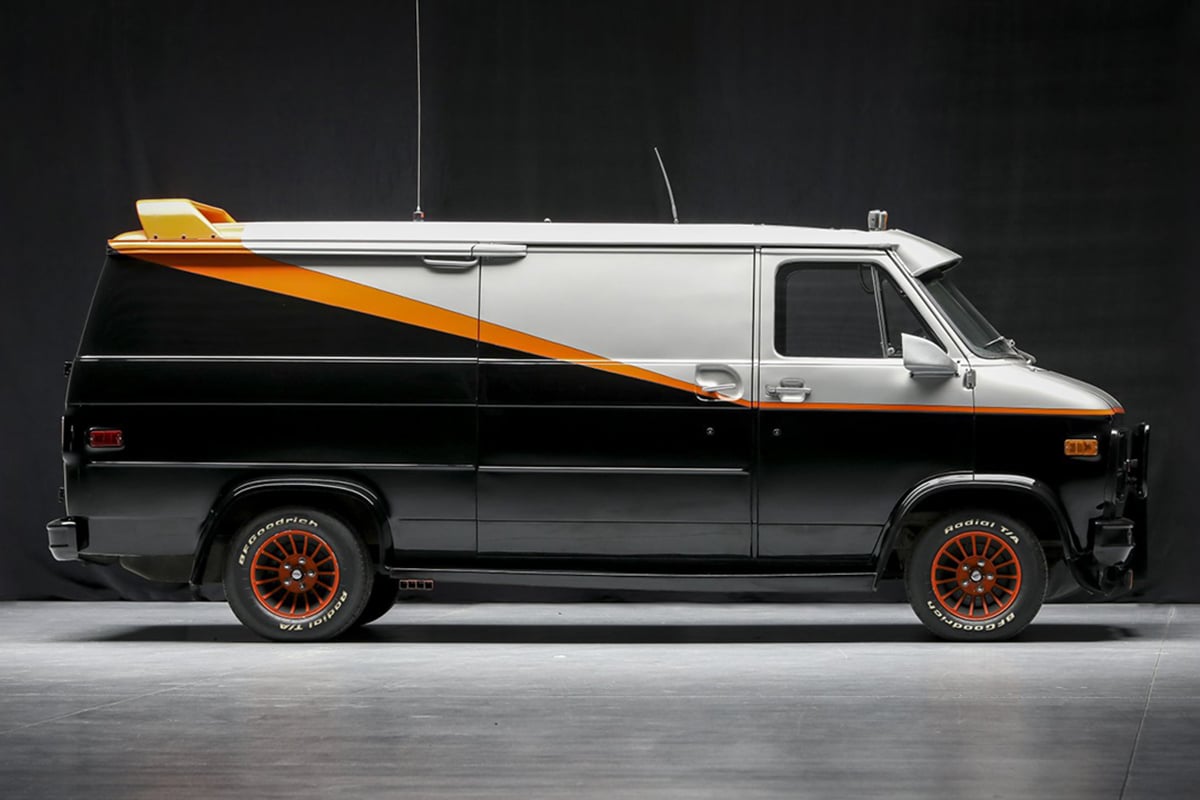 You'll also like:
$1.15 Million 1971 Ford Falcon GT-HO Breaks Auction Record for Aussie Built Car
2022 iX is the 'Most Intelligent' BMW Ever Made
Insane $300,000 1974 Ford Bronco Goes Up for Auction