Insane $300,000 1974 Ford Bronco Goes Up for Auction
Velocity is living up to its title of being the leading Bronco builder on the scene today with a pristine 1974 Ford Bronco that is up for auction. That expertise shows in this 1974 Ford Bronco. Dressed up in a bold orange and white paint job riding on a 3.5-inch lift, this Bronco is everything you could ever dream of in a classic Bronco.
You'll also like:
1,479HP Bugatti Chiron Les Legendes du Ciel Takes to the Skies
Aston Martin Drops 'Ultimate Tribute' Special Vantage Legacy Trio
The World's Most Famous Car is Bond's 1965 Aston Martin DB5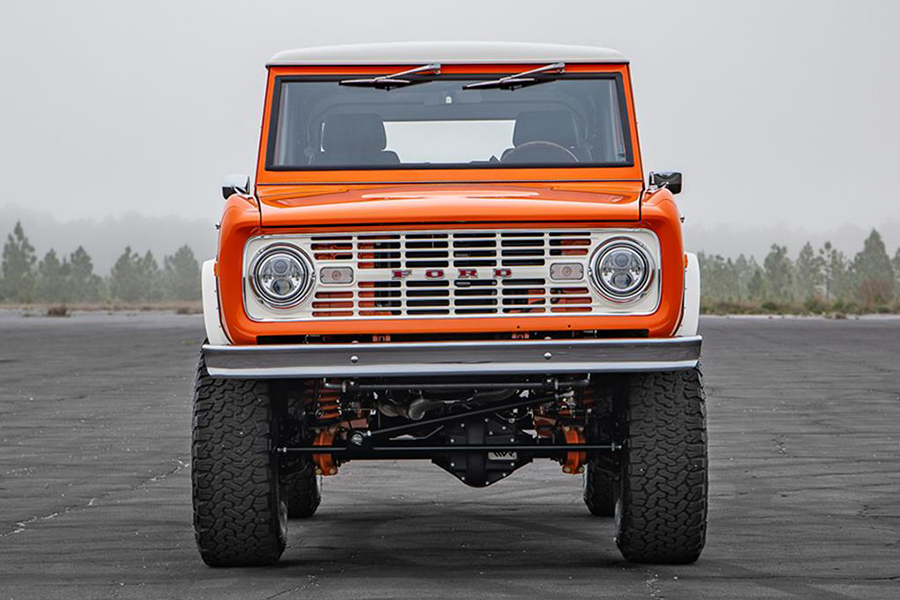 Aside from the PPG orange and white custom paint job and the lift, which not only provides more ground clearance but also accommodates a set of 17X9 Pacer Wheels shod with 35X12.50 BF Goodrich All-Terrain T/A K02 tires, the Bronco has the power you want in the off-roading legend. Under the hood, this Bronco sports a 5.0 Coyote crate engine that ties into a 6 speed 6R80transmission. The build also sports an Atlas II transfer case. Each of the wheels has a Wilwood disc brake with hydroboost.
Getting into the tall rig is made simpler thanks to a set of retractable power steps. Inside, the Bronco is decked out in a custom leather front and rear that offers a touch of luxury for this beast. You'll also appreciate the Vintage Air A/C system as well as the Pioneer Digital Unit with a Kicker Sound System.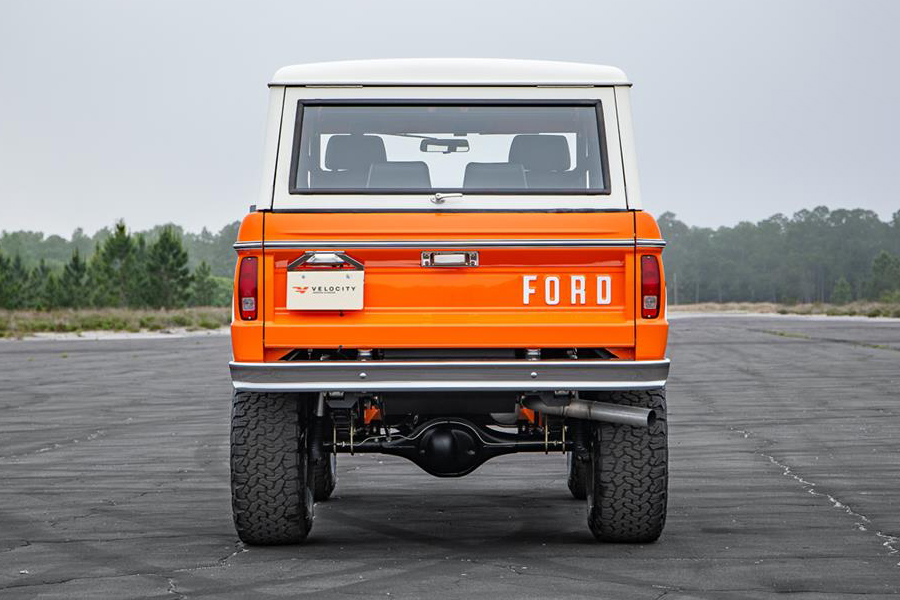 This is a show Bronco that has all the bells and whistles as well as the looks to come home with the blue ribbon every time. That being said, it also has the chops to live up to the demands of an off-roading champion. It's the kind of truck that you'll be showing off to friends no matter where you are, from parking lots to the great outdoors. Classic Cars is offering the 1974 Ford Bronco out of Pensacola, Florida, for USD$299,000.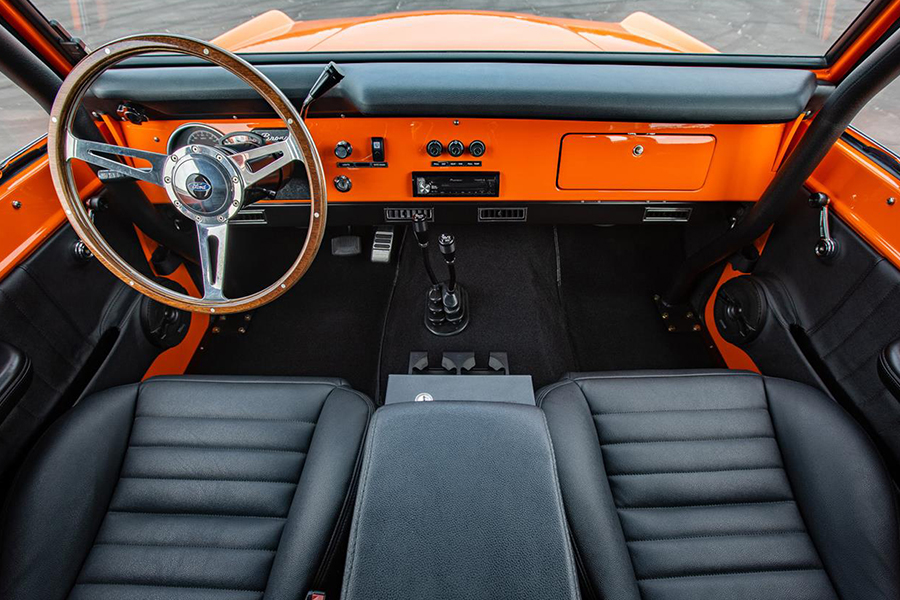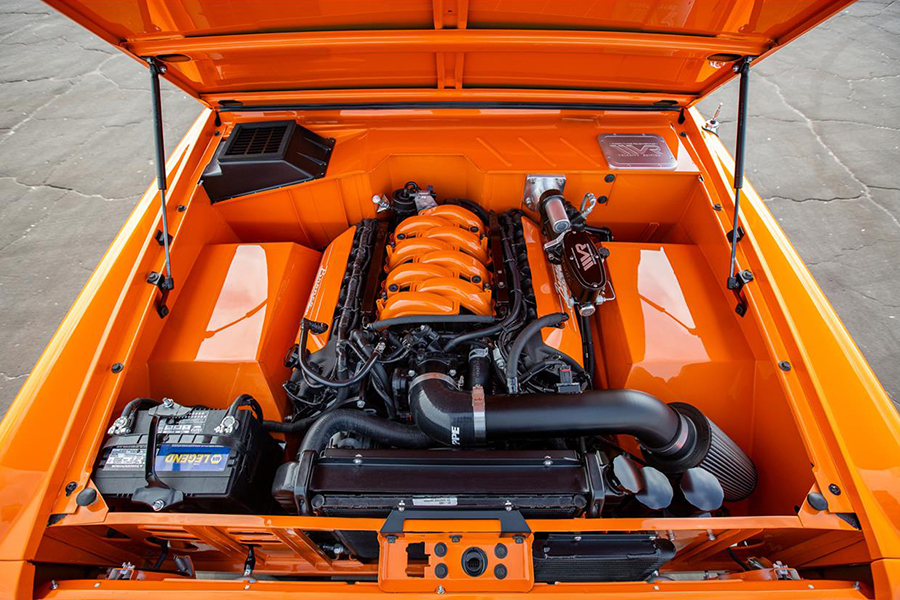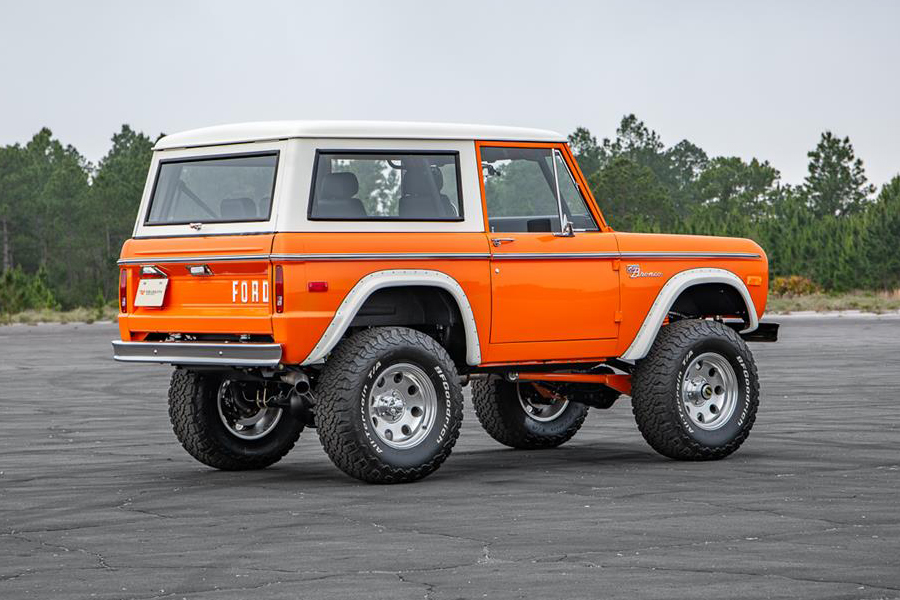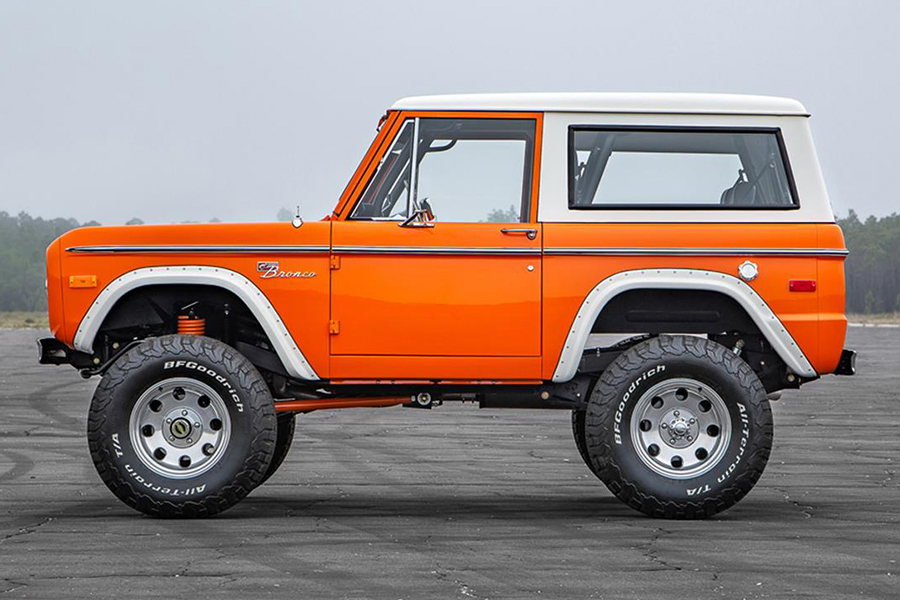 You'll also like:
1,479HP Bugatti Chiron Les Legendes du Ciel Takes to the Skies
Aston Martin Drops 'Ultimate Tribute' Special Vantage Legacy Trio
Maserati Grecale Unveiled: Stylish Porsche Macan Rival to Arrive This Year