The 'Most Beautiful Car Ever Made' is Up For Auction at Sotheby's
Just one look at its insides and you'll be begging to place the winning bid on this one of a kind 1961 Jaguar E-Type Roadster going up for auction at RM Sotheby's. Labelled "the most beautiful car ever made" by Enzo Ferrari himself, and a mainstay at New York's Museum of Modern Art, you can now a literal piece of art for somewhere between USD$200,000 and $250,000.
You'll Also Like:
Insane $300,000 1974 Ford Bronco Goes Up for Auction
Steve McQueen's Original Heuer Monaco is Up For Auction
Robert Redford's $2 Million Rolls-Royce from The Great Gatsby is Up For Auction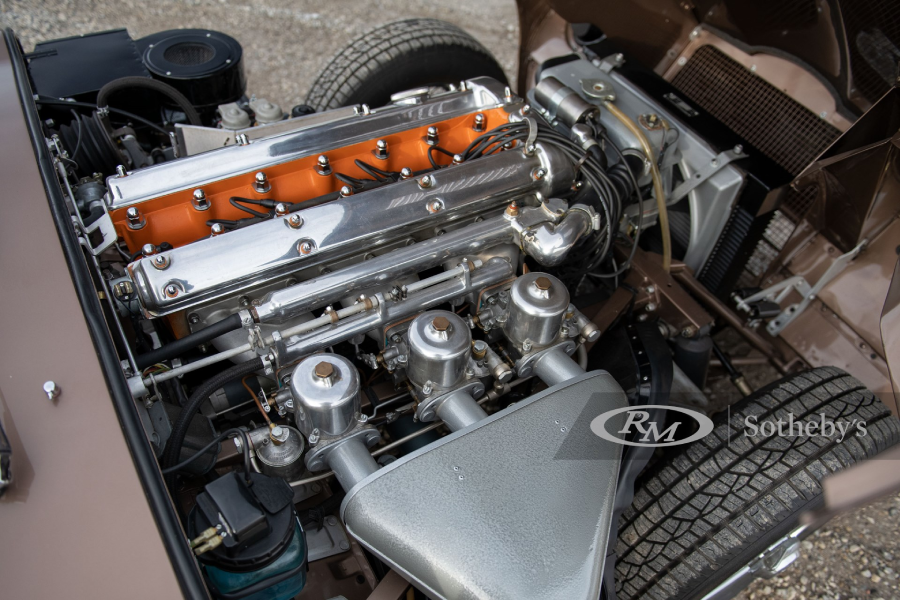 Lot 177 at RM Sotheby's Arizona auction on 22 January 2021 is a 1961 Jaguar E-Type Series 1 3.8-Litre Roadster that could go for a quarter of a million US dollars. If you think you've got a fat stash hiding somewhere then we suggest jumping in on this incredible opportunity because this is a real beauty. Sporting a factory-correct Opalescent Bronze with the sexiest "pumpkin" orange leather interior, we're not sure whether to drive it or make love to it.
Constructed on 2 October 1961, she hasn't lost a single step since its first owner in Los Angeles, California took delivery of her. Retaining most of her stock components, including the headlamp covers, windscreen, fluid reservoir, and even its nuts and bolts, it's like stepping back into the free-spirited era of the 60s.
Restored by world-renowned motor expert Dave Ferguson in 2013, it's been upgraded with a pair of larger front disc brakes, alongside a five-speed manual gearbox for "effortless cruising." Though if you're a stickler for authenticity, Sotheby's is throwing in the original and correct four-speed Moss gearbox with the sale. New wire wheels have also been mounted to the 1961 E-Type, in addition to a modern electronic ignition changed to negative ground.
For those without the cash to make a bid, you can watch the live stream and see just how much someone is willing to pay for this gorgeous 1961 Jaguar E-Type Series 1 3.8-Litre Roadster.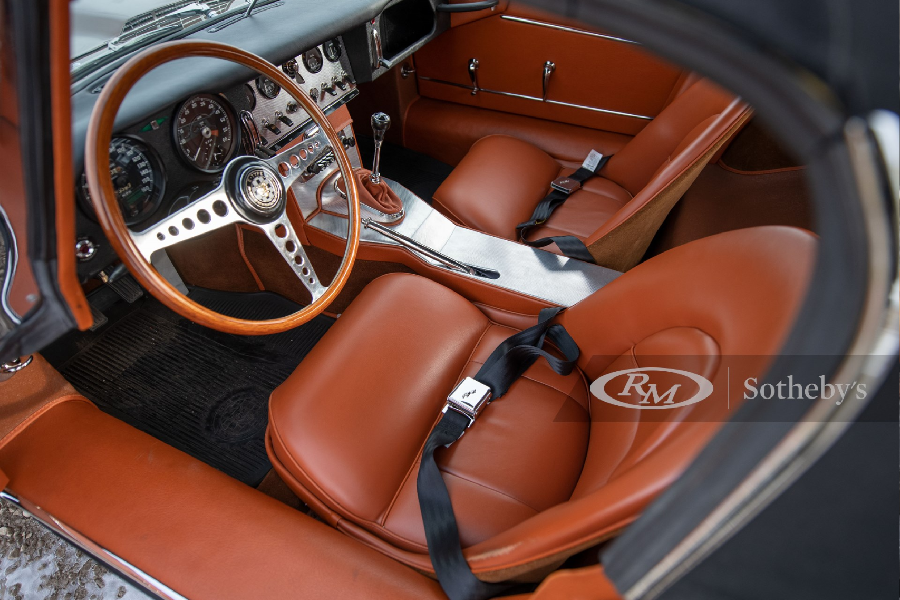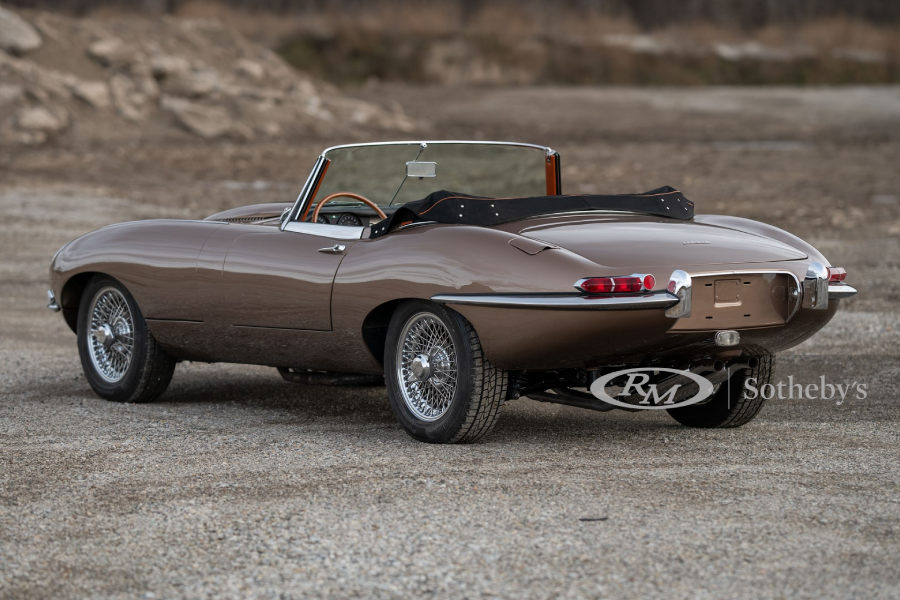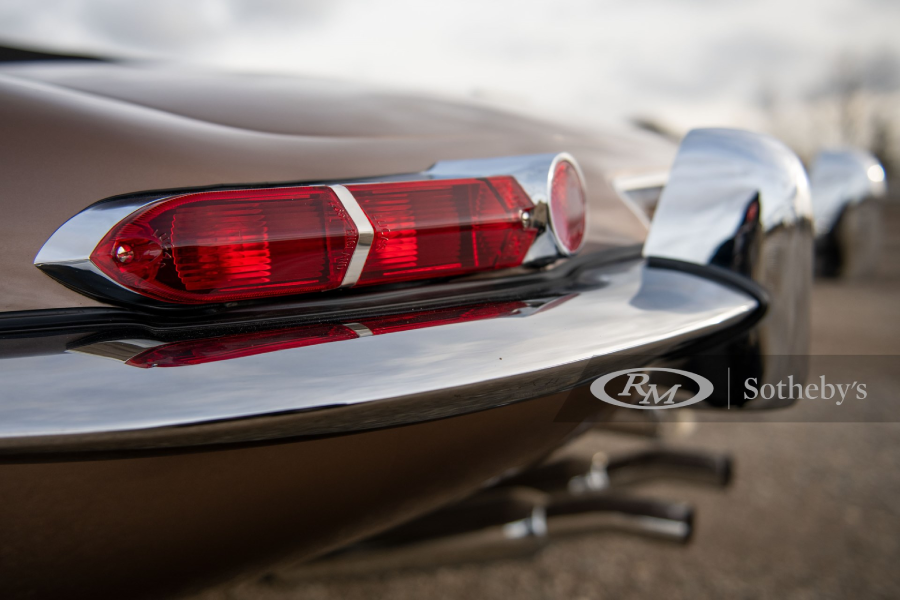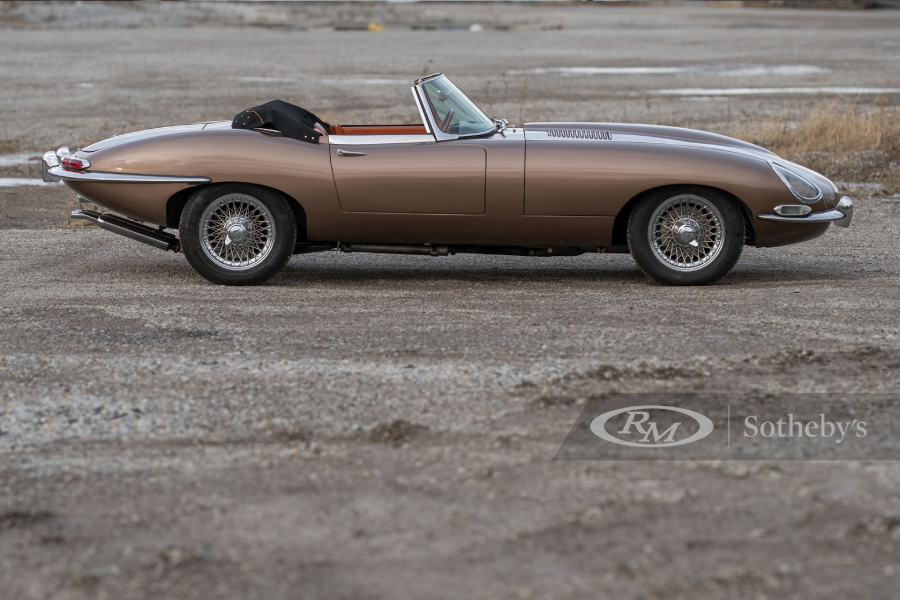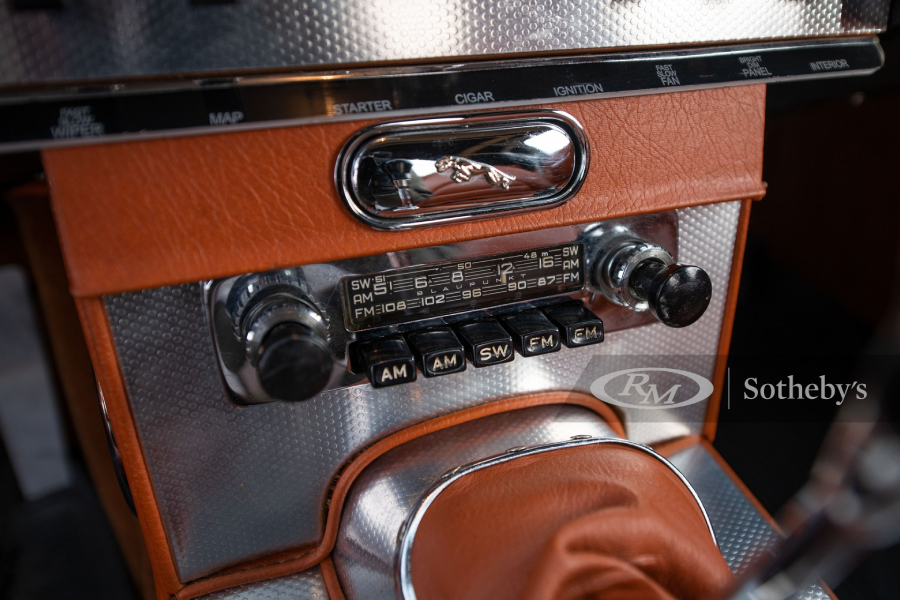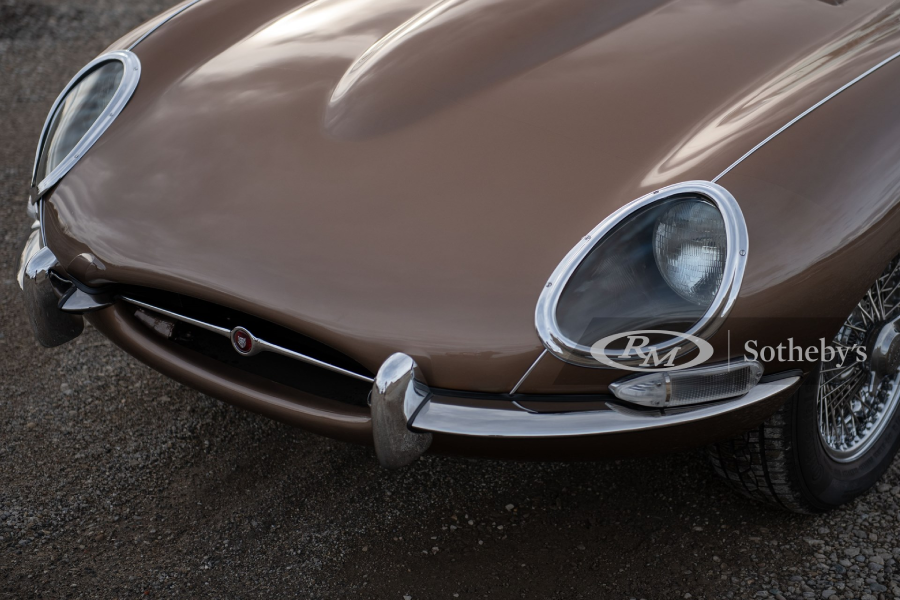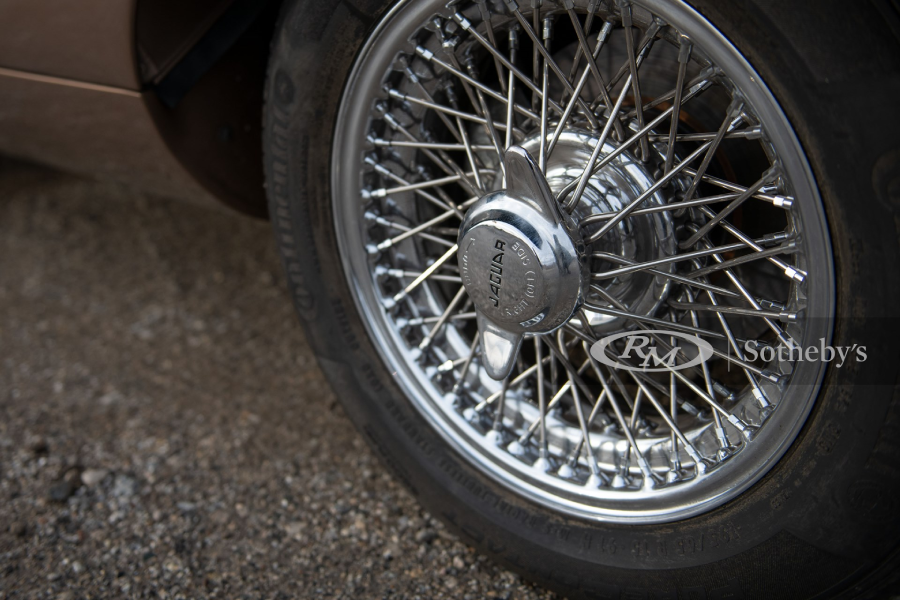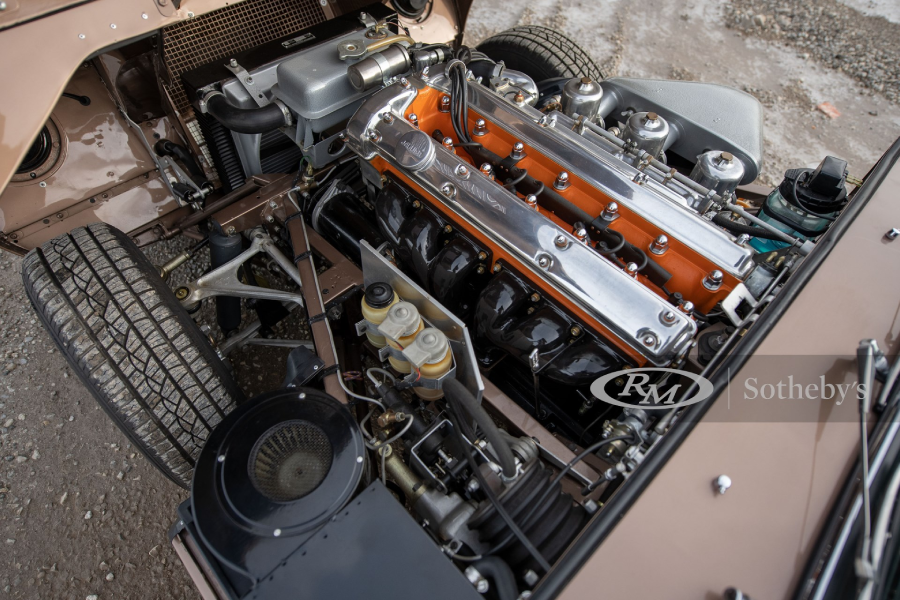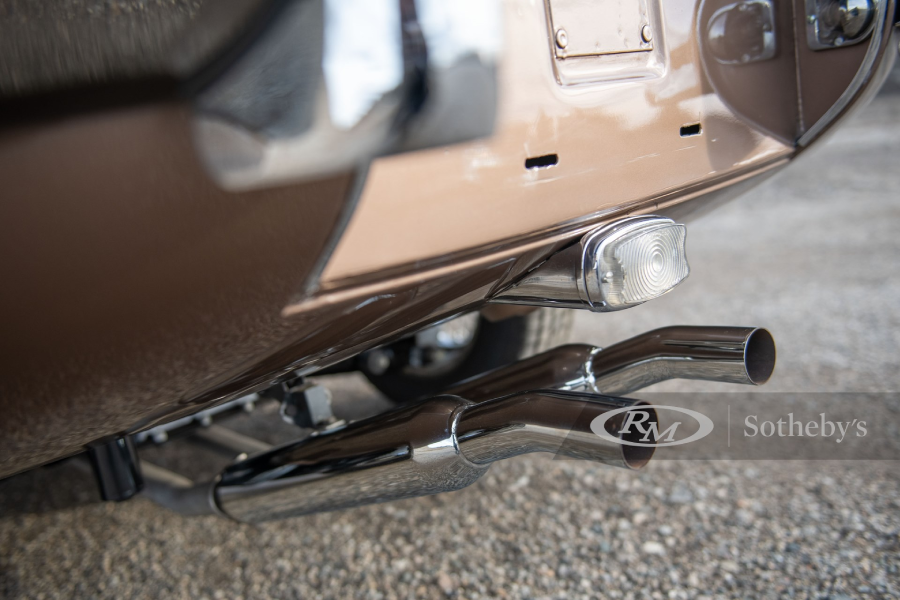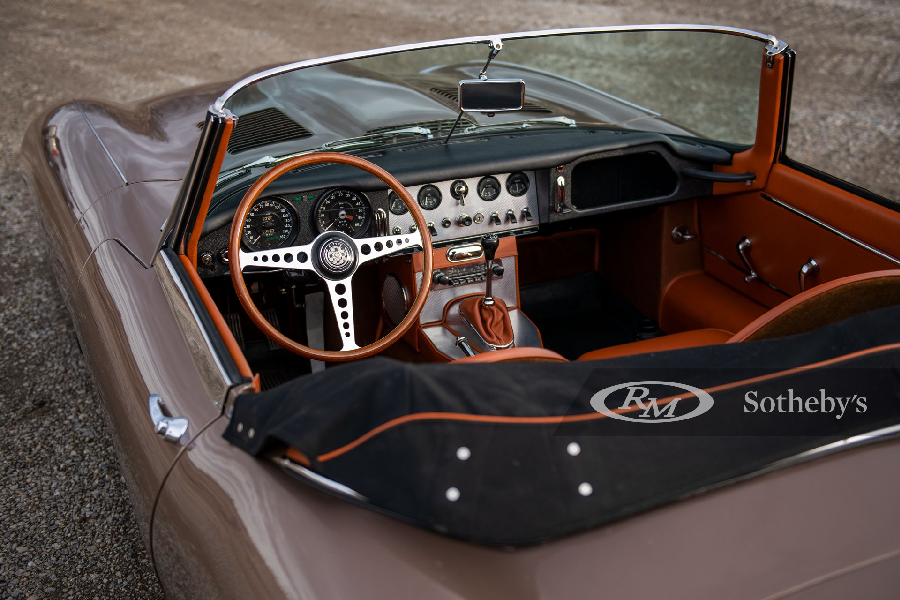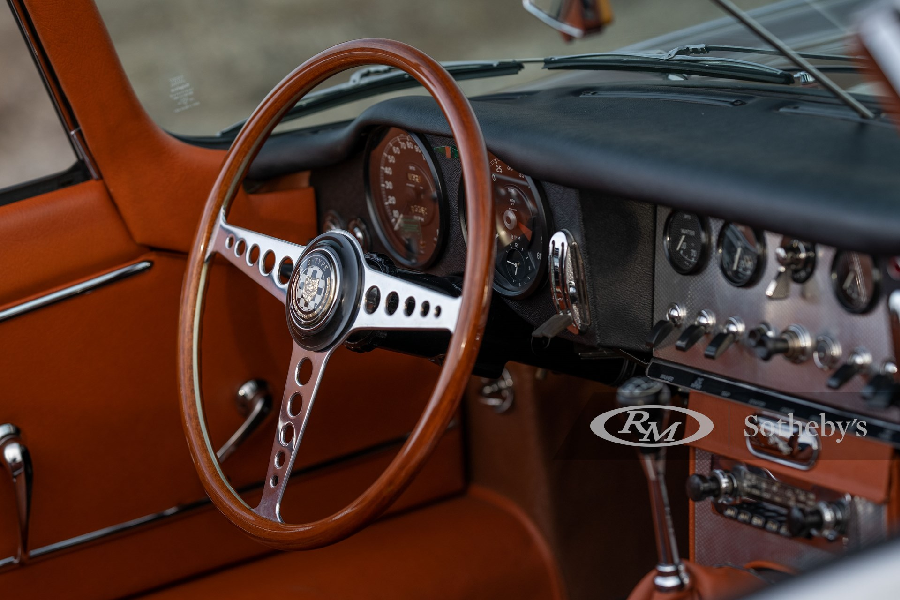 You'll Also Like:
Insane $300,000 1974 Ford Bronco Goes Up for Auction
Steve McQueen's Original Heuer Monaco is Up For Auction
Robert Redford's $2 Million Rolls-Royce from The Great Gatsby is Up For Auction