The Toyota Custom 79 Series Land Cruiser Pickup is a Myth Revealed
The Toyota 79 Series Land Cruiser Pickup has been fairly difficult to obtain for most markets, so when Proffitt's Resurrection Land Cruisers put a custom version on the block, it was as if they had put Bigfoot on display for the world to see. The custom pickup is a striking red color, with graphics adorning the sids to help dress up the fairly blocky design—the signature look of Land Cruisers. The single cab backs up to a short truck bed, which has been lined with Vortex Sprayliner and also holds the spare tire. A Warn Winch was added to the front, which features an ARB Front Bumper.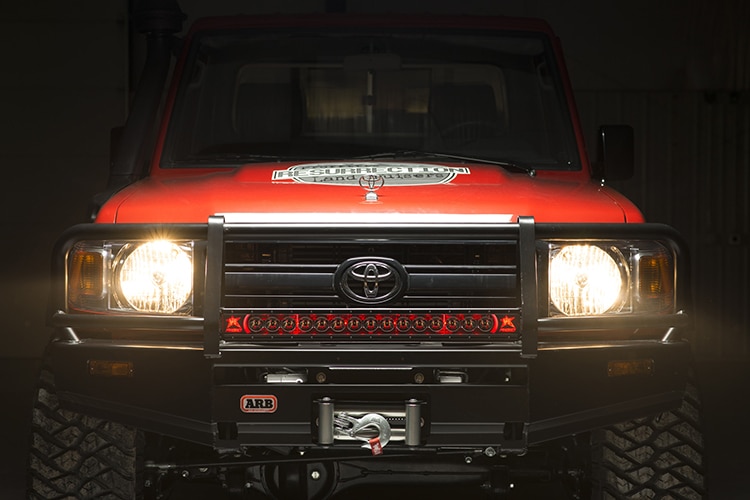 The pickup is powered by a Cummins R2.8 engine. The R2.8 has a 2.8L displacement with four cylinders. It's turbocharged and aftercooled with a 94mm bore and a 100mm stroke. The Cummins puts out 267 lb-ft of torque with 161 horsepower. The pickup utilizes that power through a H55 five speed manual transmission with a part time four wheel drive transfer case. The suspension is three link in the front and five link in the rear. It also has electronic locking differentials. The interior appears original with leather bucket seats.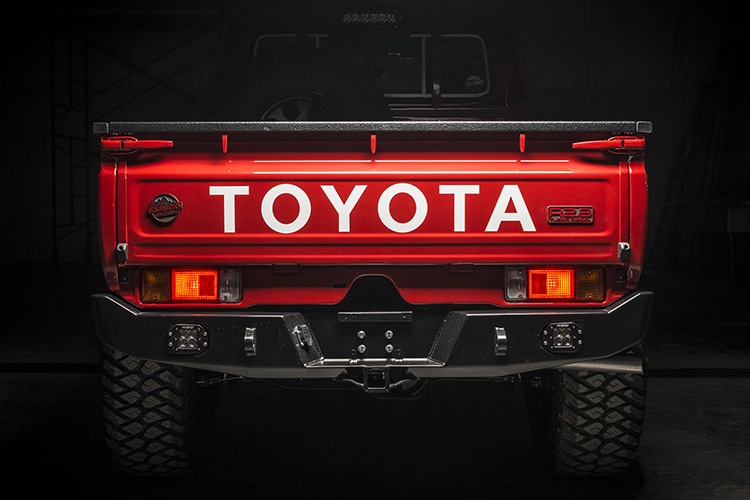 Proffitt's Resurrection Land Cruiser's Toyota Custom 79 Series Land Cruiser Pickup comes ready to take on any terrain, with plenty of power, a snorkel, and Maxxis RAZR MTs tires. And given their rarity, you'd be a stand out at any show or on any backroad.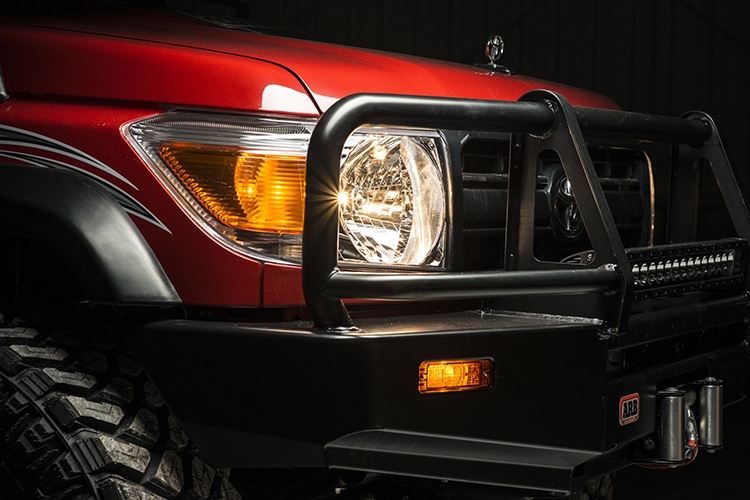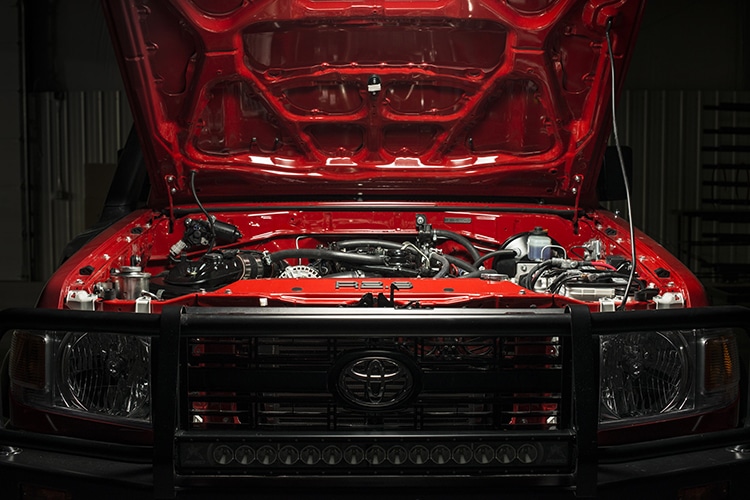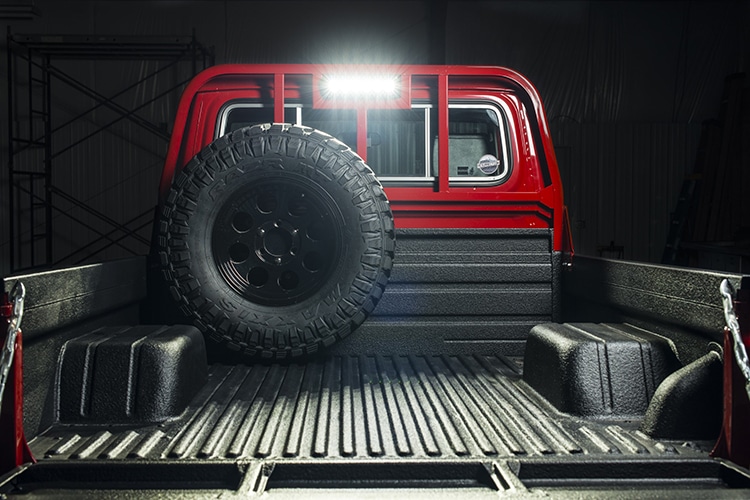 Have you subscribed to Man of Many? You can also follow us on Facebook, Twitter, and Instagram.