The World's Fastest Stretch Limo is Up For Grabs in Victoria
What can't they stretch into a limo? Seriously, is nothing sacred anymore! For sale, right now, on Carsales is an extremely rare stretch Ferrari 360 Modena Luxury Limousine for AUD$399,999! According to the seller, "this a very exciting opportunity for a savvy business owner who is looking to own & operate an iconic automotive work of art." Available for both domestic and international buyers, this self-described "stunning" Ferrari 360 Modena luxury stretch limousine is now on the market. With only 65,000km on the speedo and rear gull-wing doors, this ridiculous stretch limo has everything you love about the 360 Modena, with an extra three metres of length.
You'll also like:
Apparently, Aussies are Spending Lockdown Searching for Used Luxury Cars
Michael Jordan's 96? Mercedes-Benz From 'The Last Dance' is Up For Grabs
$5 Million Learjet Converted into a Street-Legal Limo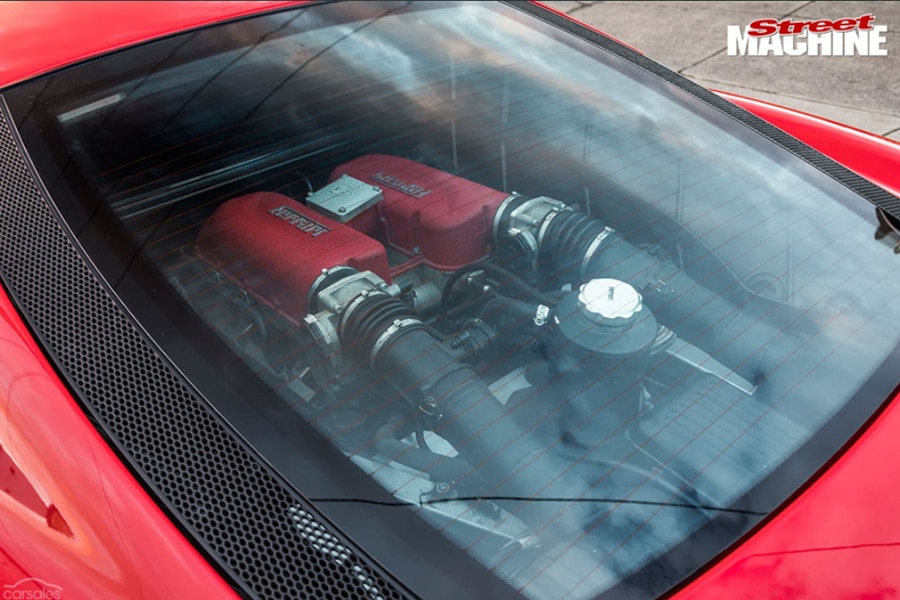 Manufactured in 2003, the sports car was converted to a stretch limousine in 2012, creating a "strikingly unique" model. Featured on WhichCar in April 2018, the owner Scott Marshall decided one day to trade in horsepower for a bit of extra "back-seat legroom".
"This limousine embodies the ideology of affluence and success. Not only is this the most advanced stretch limousine ever built, it holds the Guinness World Record for being the LONGEST Ferrari and also the FASTEST stretch limo available on Earth. Impressive? Yeah, maybe a little, but what else would you expect from Exotic Limo…"
A significant departure from his usual style, the car is/was "a genuine Ferrari 360 that we imported from England" according to Scott. After driving it for a couple of Weeks, Scott took her down to "Dreamtech Conversions in Dandenong and cut the bastard in half". "We stripped out the interior, which didn't take long because there's not much of it, then used an air hacksaw to cut it," he told WhichCar.
The conversion saw an extra three metres added to the car's centre, seating for eight-passenger and a driver, two TVs, a killer stereo plus an additional air conditioning system for those extra guests. Weighing around 1100kg heavier than a stock 360 Modena, this is not your average Ferrari. Removing the manual transmission to make chauffeuring duties easier, the stretch limo utilises an automatic gearbox from a Subaru Liberty GT.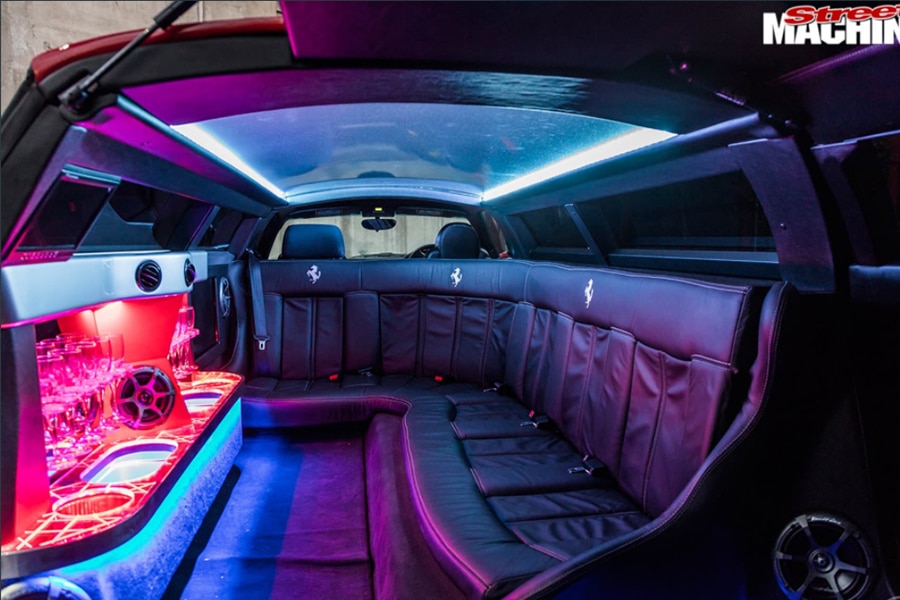 For the safety-conscious, an extra set of airbags were added on all four corners, though Scott is confident it's not that bad of a drive. "It's not too bad actually, probably like driving a car with a trailer. It goes through chicanes grouse, sounds like a Ferrari and goes like a Ferrari – but not as fast! At the end of the day, it wasn't that hard to build, it just took time – around three years to do the stretch – and it has been on the road for about two years."
Despite having a 3.6L V8 engine with 400hp, this version won't be keeping up with its shorter brethren on the drag strip, but if you're after one hell of an entrance to your next event, then, by all means, make an offer. On the other hand, it could be the perfect car for an affluent Italian family. Now on the hunt for its next owner, Scott is singing the virtues of its ability to create "positive & multi-layered effects throughout your business & organisation."
"Due to the Ferrari name, & also the extremely rare nature of the limousine, you can charge customers top dollar for each & any booking to maximise your profits by operating this vehicle." So, if you're a serious buyer, or just want to take a look at this marvel of automotive engineering, then it might be worth checking out the ad.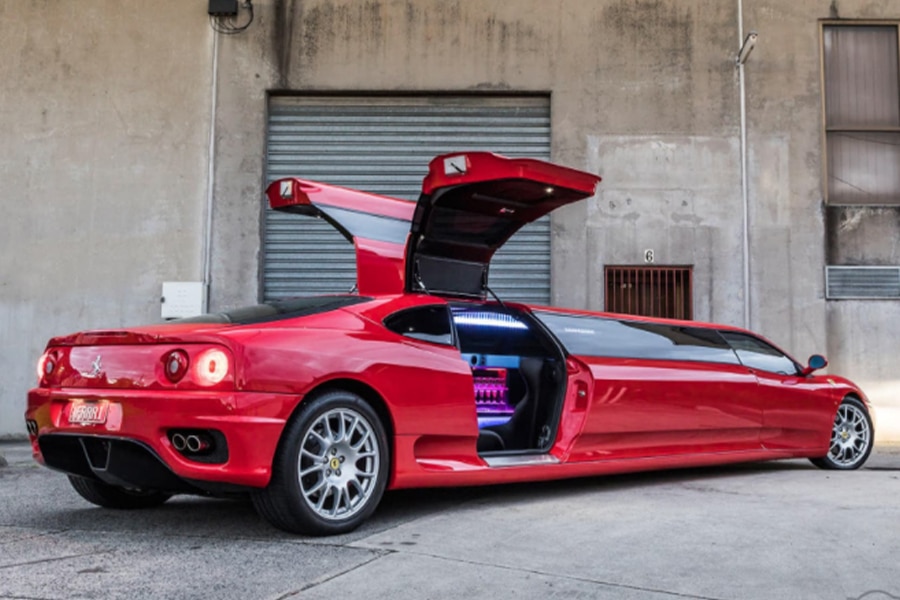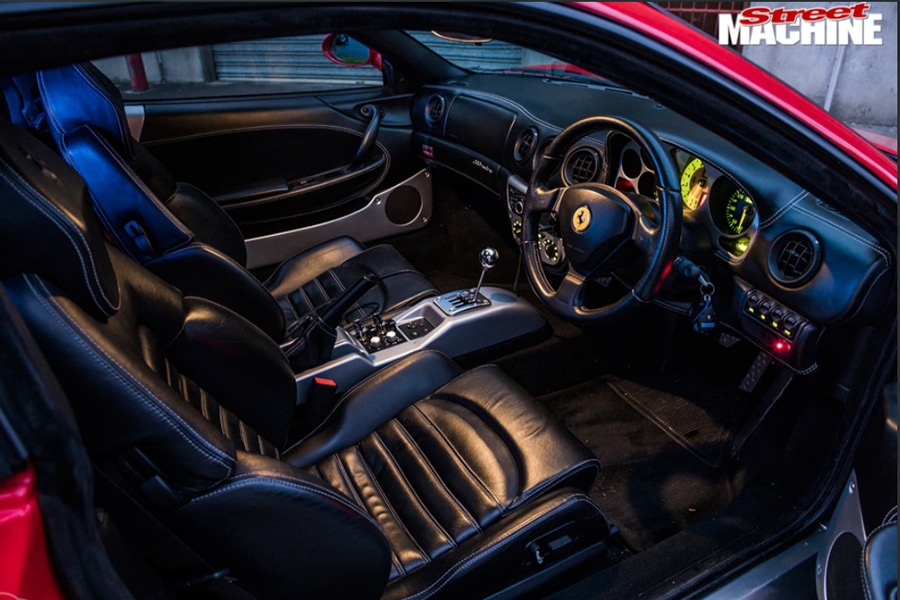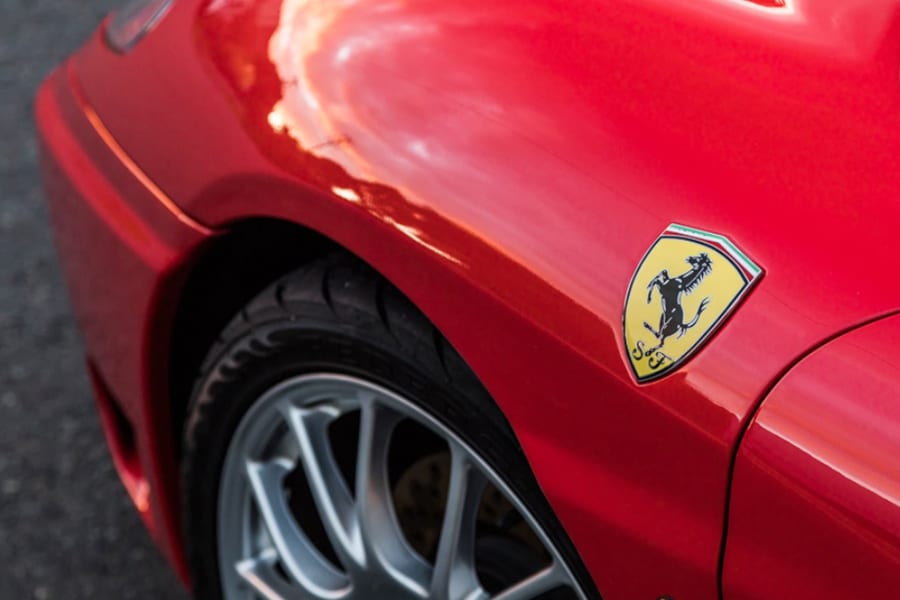 You'll also like:
Apparently, Aussies are Spending Lockdown Searching for Used Luxury Cars
Michael Jordan's 96? Mercedes-Benz From 'The Last Dance' is Up For Grabs
$5 Million Learjet Converted into a Street-Legal Limo