This $48,000 F1 Slot Car Track is Perfection in Miniature
Remember back to when you were a kid and it was Christmas morning. You eagerly tore into your presents, ripping wrapping paper off and scattering it to the four winds. The mundane gifts—socks, underwear, and those creepy pajamas from your great aunt—were opened first and then cast aside. Finally the moment arrived when you were able to rip into that mysterious gift that you just knew in your soul was the gift you had been begging for. Lo and behold, you were right. Your shaking hands revealed the slot car race track you had been eying all year long. Remnants of paper and other gifts were pushed aside to make room for the track. As magical as that track may have been, it pales in comparison to the Formula 1 slot car racetrack being offered on RM Sotheby's.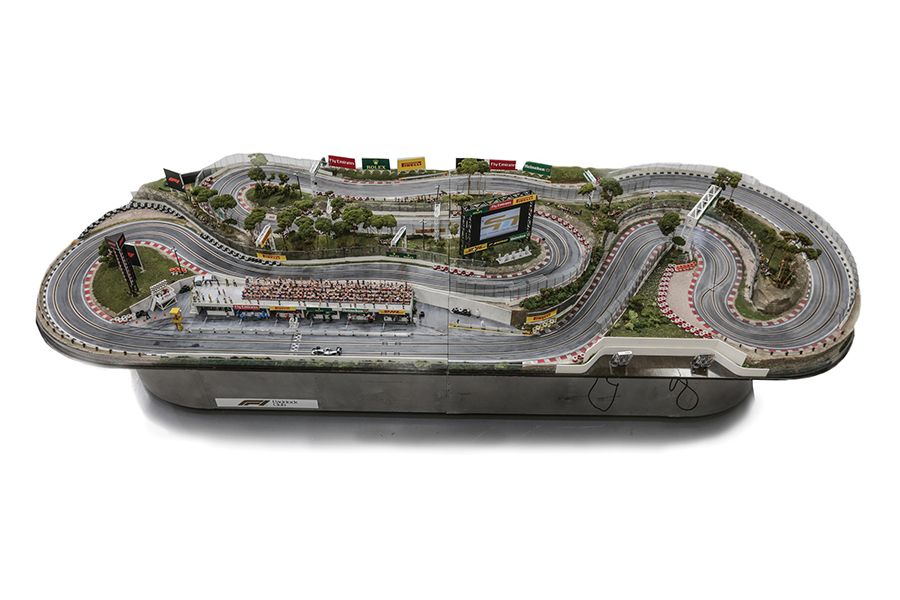 Slot Mods Raceways, based out of Detroit, Michigan, was commissioned to build this custom slot car track. The track was built to 1:32 scale of an original design, and then it traveled to every Formula 1 Grand Prix during the 2018 season. Patrons of the Formula 1 Paddock Club were allowed to put their driving skills to the test on the track. The track has a built-in lap timer and it also features on-track cameras to watch how your car is doing. Slot Mods saw to every detail of the track, from its wood foundation to its hand painted race fans, buildings, foliage, and more.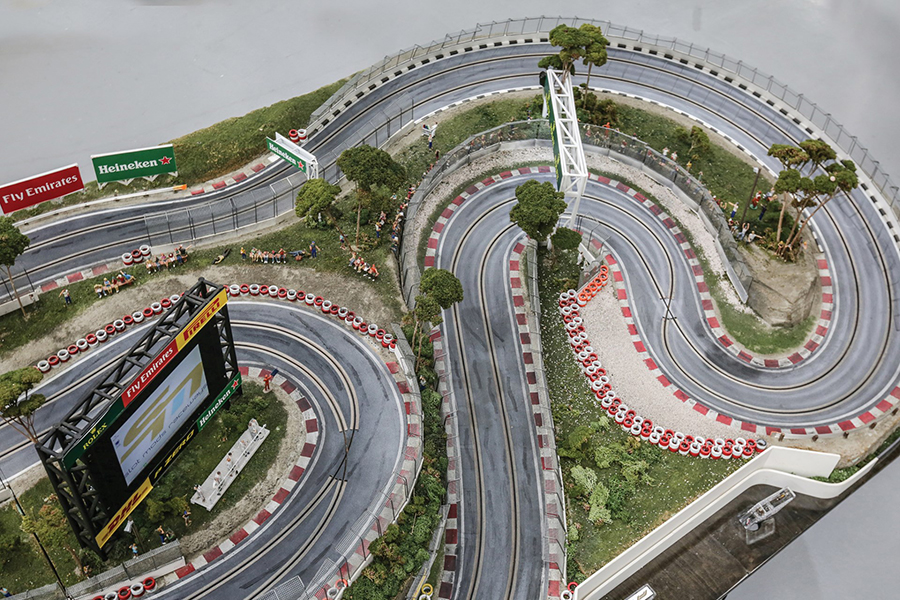 Proceeds for the sale of this track went to benefit the Reaching the Last Mile Fund, which was inspired by His Highness Sheikh Mohamed bin Zayed's global health campaign to eradicate preventable diseases. The campaign works in partnership with the Bill Gates Foundation and is focusing on eradicating preventable disease in Ethiopa, Sudan, Chad, Mali, Niger, Senegal, and Yemen. The track sold for $48,000. Unwrapping that track will definitely make for a magical Christmas.