Top 10 Australian Car Websites & Magazines
Just like everyone else in the civilised world, we Aussies love ourselves a sweet ride. When not behind the wheel, we satiate our need for high octane by scoping the top car websites and magazines in Australia. Each one is populated by fellow automotive loving Aussies like ourselves. We can only imagine the endless perks of the job, since there's nothing better than getting behind the wheel of a premium sports car or fierce SUV. Indeed, there are far worse ways to make a living. Here are the Top 10 Australian Car Websites & Magazines. With their help, you'll be cruising in style for years to come.
You'll also like:
'Last of its Kind' 1954 Swallow Doretti Roadster
Six Best Youtube Tech Reviewers
Top 10 Australian Men's Fashion & Lifestyle Sites and Blogs
 
1. CarAdvice
True to its name, CarAdvice dispenses pearls of automotive wisdom to an audience of over 600,000 readers. That makes it the largest independent car website in Australia. What's more impressive is that the top car magazine started in 2006 as one enthusiast's blog. Now it employs 30 in-house experts and owns test garages in Australia's major cities. Come here for honest, comprehensive reviews and distinct perspectives surrounding essentially every important new model as soon as (and often before) it lands on native soil.
Founder: Alborz Fallah
Founded: 2006
Contact: [email protected]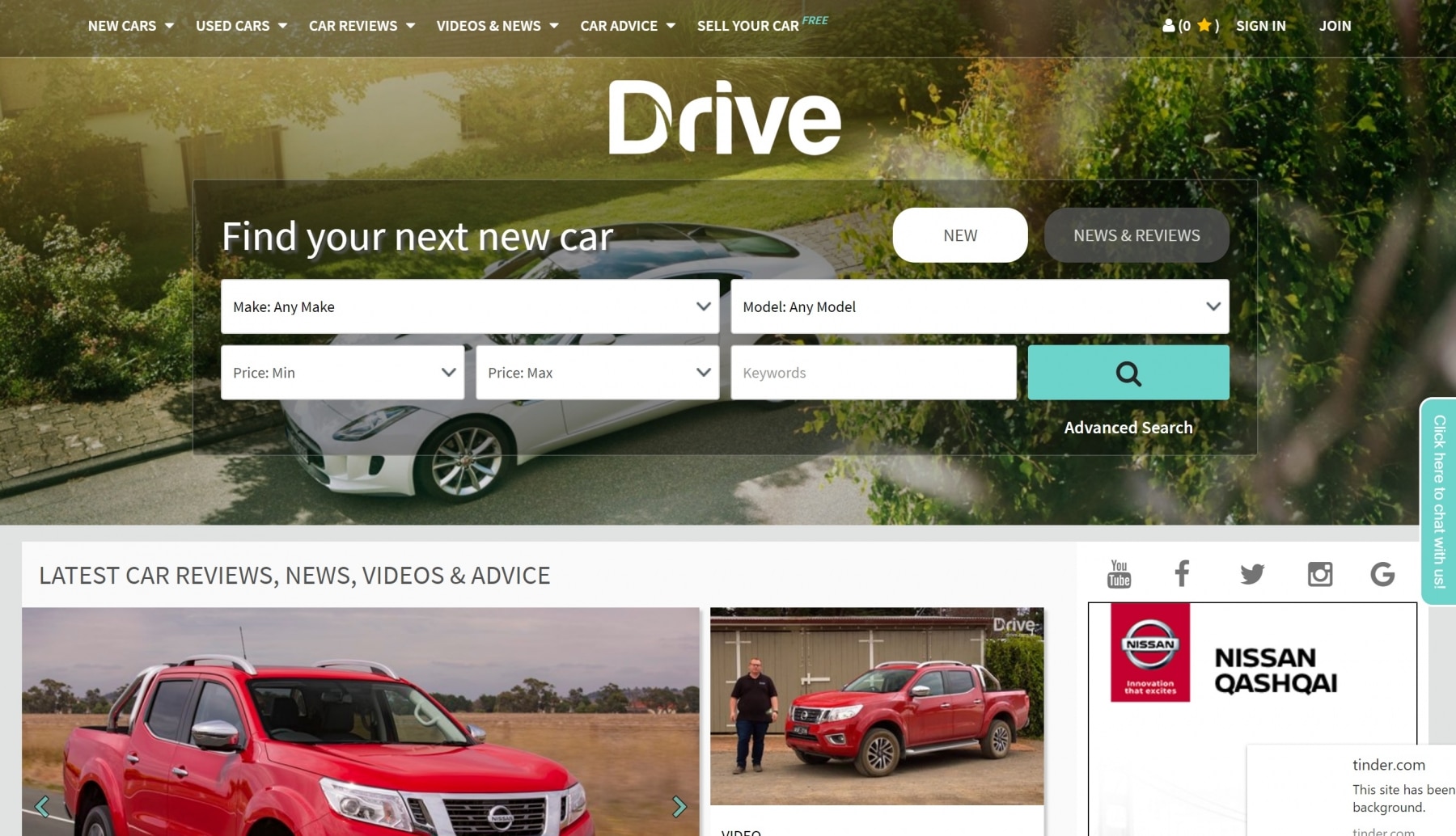 2. Drive
Talk about one heck of a domain name! Of course, Drive is so much more than savvy branding. It's also one of the top car websites in Australia, good for reviews, videos and hot deals alike. Heck, they'll even buy your car from you if you're so inclined. Put simply, you shouldn't throw down money for a car if you haven't looked it up here first. Making the process all the more easy is a handy search bar at the top of the page. Suffice to say, this isn't just one of Australia's best car magazines, this is one of Australia's best resources, period.
Founded: 2002
Contact: [email protected]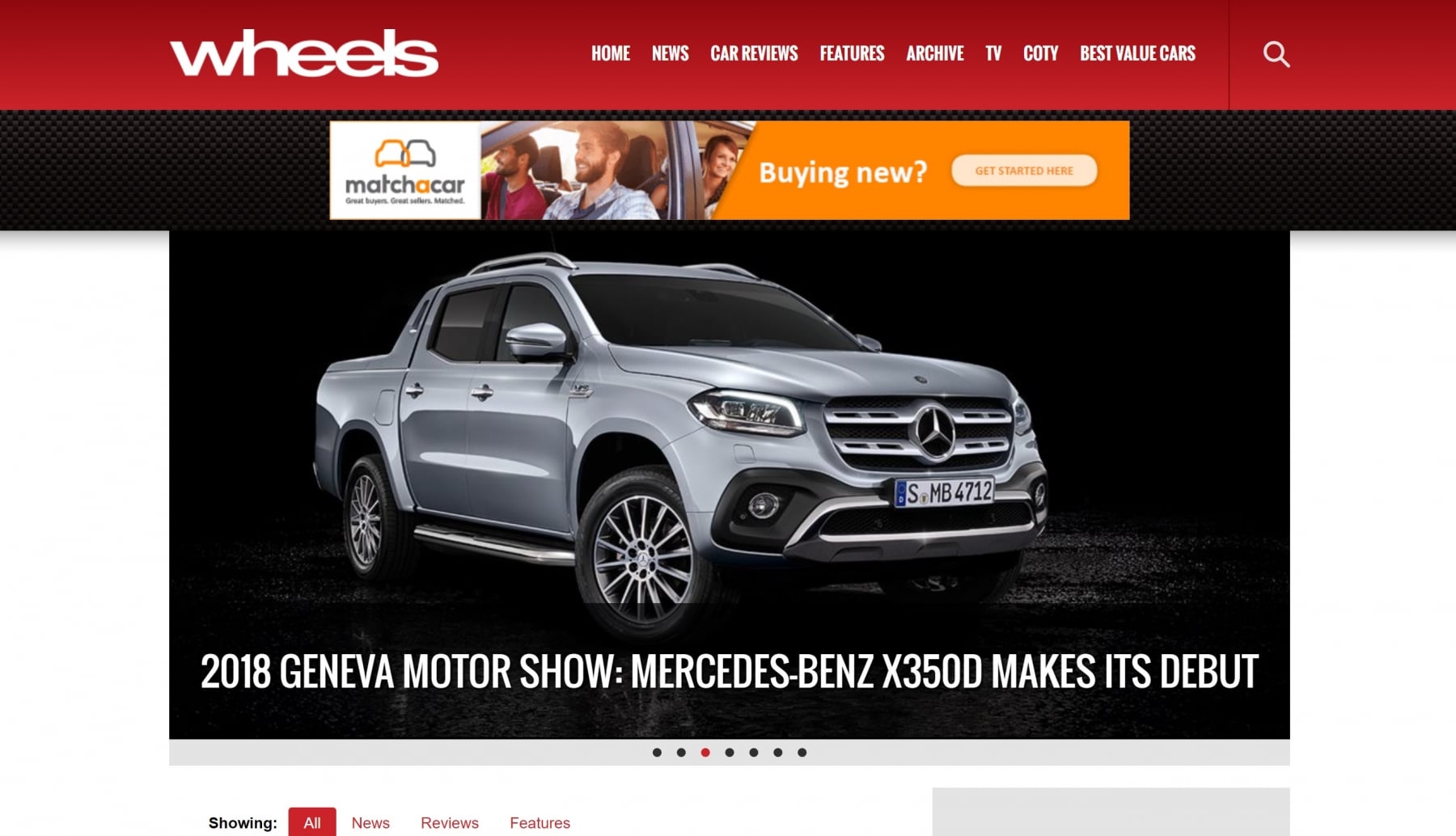 3. Wheels Magazine
If you like your automotive coverage complete with jaw-dropping pictures, videos and insights, look no further than Wheels Magazine. It claims to be the only general interest car website in Australia, offering a full spectrum of news and reviews as opposed to targeting a niche. Accordingly, the site covers everything from the environment to financial advice to road safety to the cars themselves. That gives this top car magazine a genuinely broad and approachable edge. Whether you're a seasoned automotive-lover or novice enthusiast, you'll feel welcome here.
Contact: [email protected]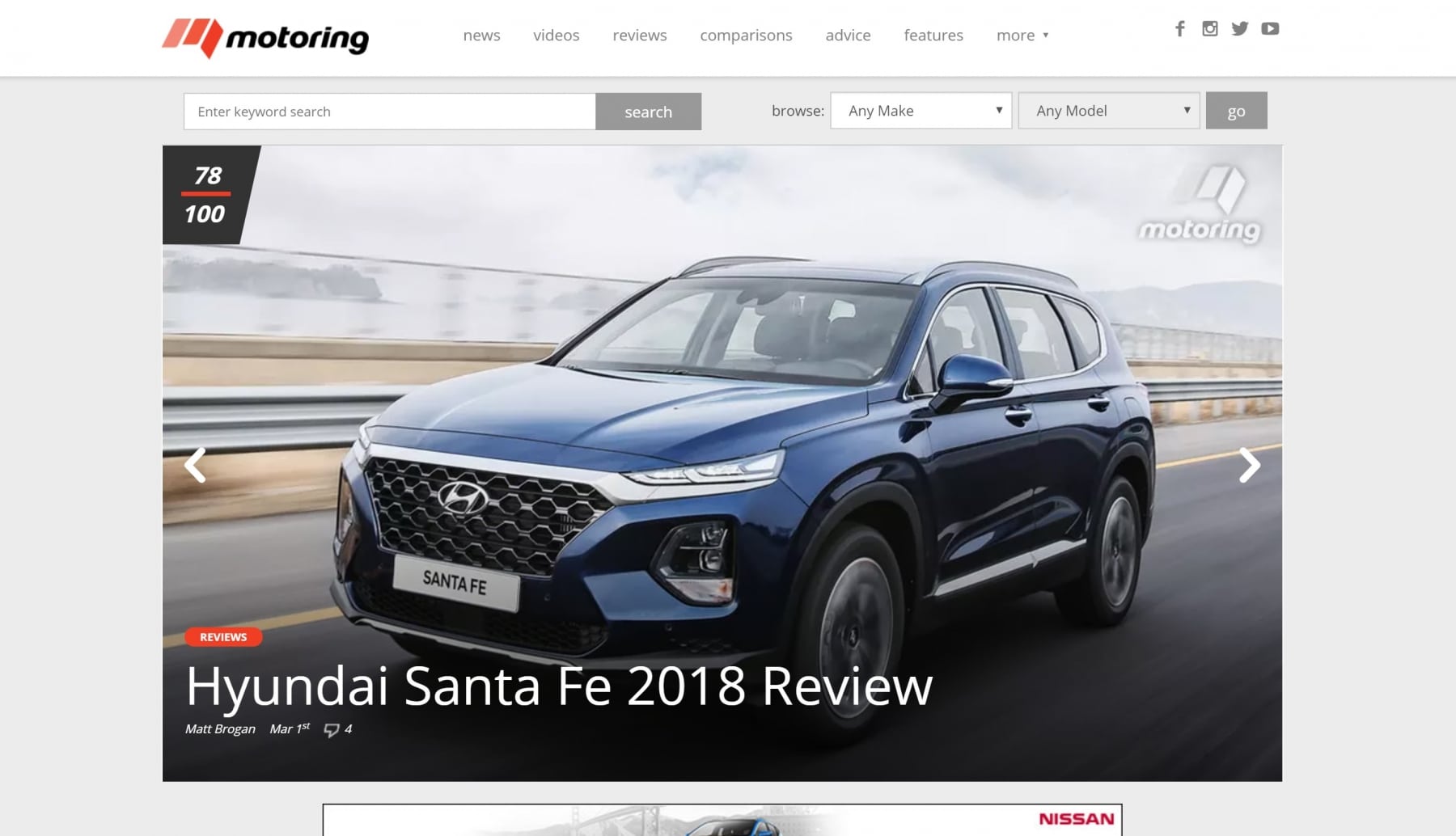 4. Motoring
Home to news, videos, reviews, comparisons and advice columns, Motoring is pretty much as accessible as a car magazine can get. Not only does it cover all the hottest events from around the world, but its review system is immensely easy to digest and its photography is second to none. If you're looking for a top Australian car website that simply conquers the basics, you've found it right here.
Founded: 1997
Contact: +61 137253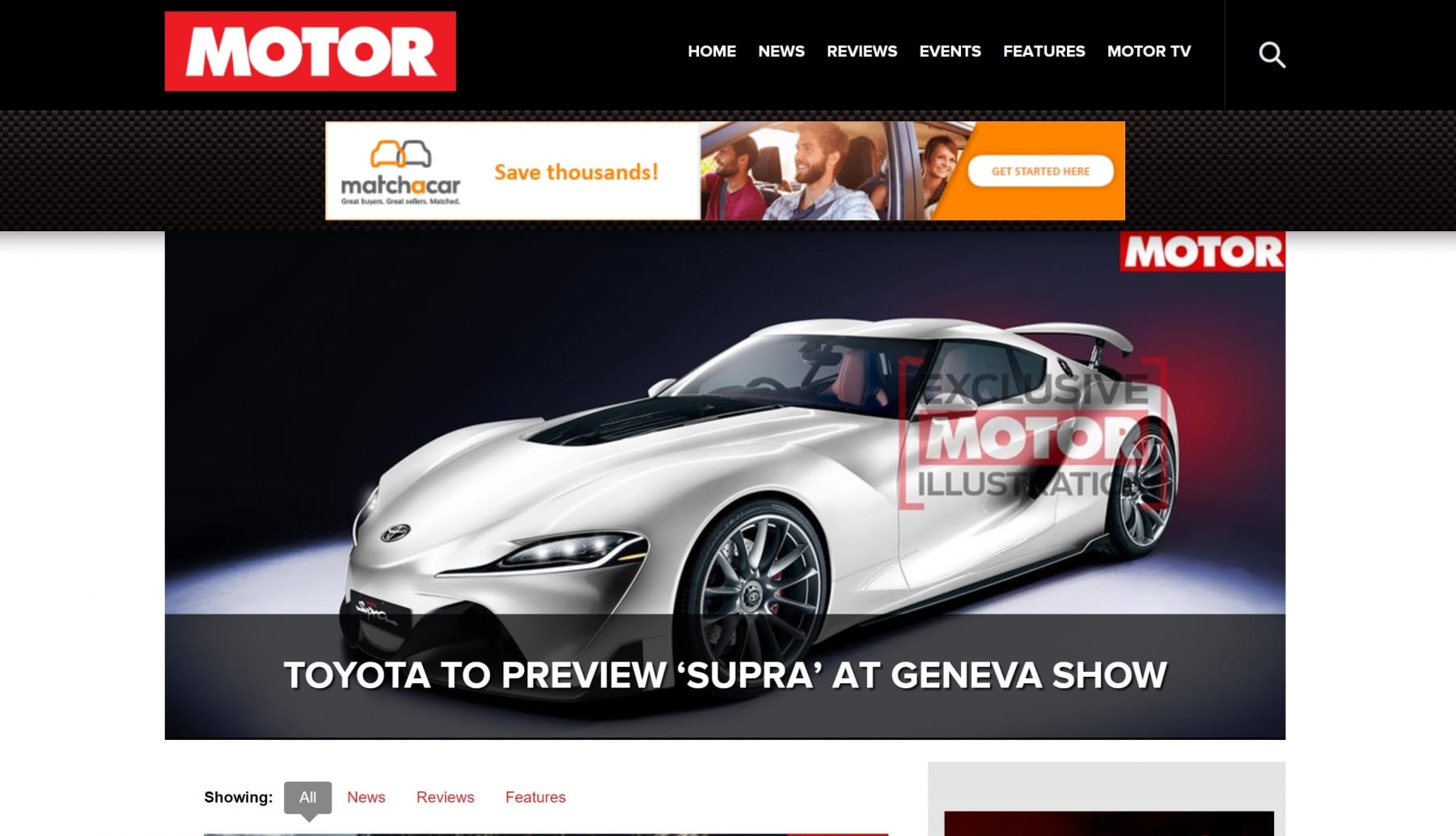 5. Motor
Motor Magazine has been covering performance cars since 1954, which definitely gives it a leg up on the competition. This car magazine is so established that it has its own online TV channel and annual awards show ceremony. As a result of all that experience, the site remains a master of multiple mediums, and the ideal hub for seasoned enthusiasts. To put it in Motor's words, this is coverage "by petrol heads, for petrol heads."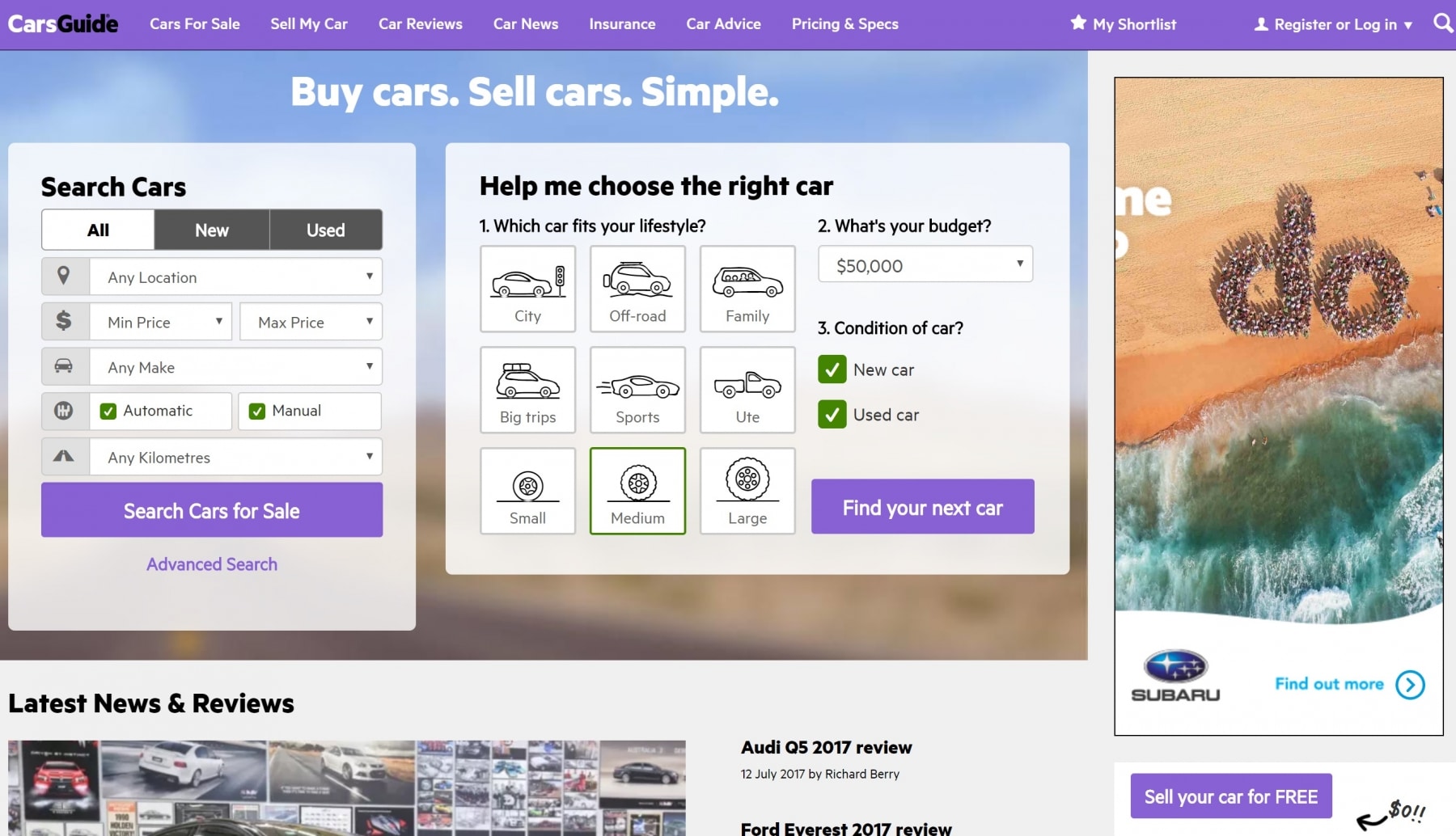 6. Cars Guide
Some car magazines are all about insight and perspective, while just want to help you purchase or sell a damn good car. Falling into the latter camp is Cars Guide, a quintessential marketplace that makes buying and selling your vehicle an absolute breeze. In addition to seamless search functions and intensive specs, this top Australian car website features news, advice columns, reviews, and anything else you can ask of it. Ultimately, however, this is where you come to buy and sell cars in as painless a fashion as possible.
Founded: November 2011
Contact: [email protected]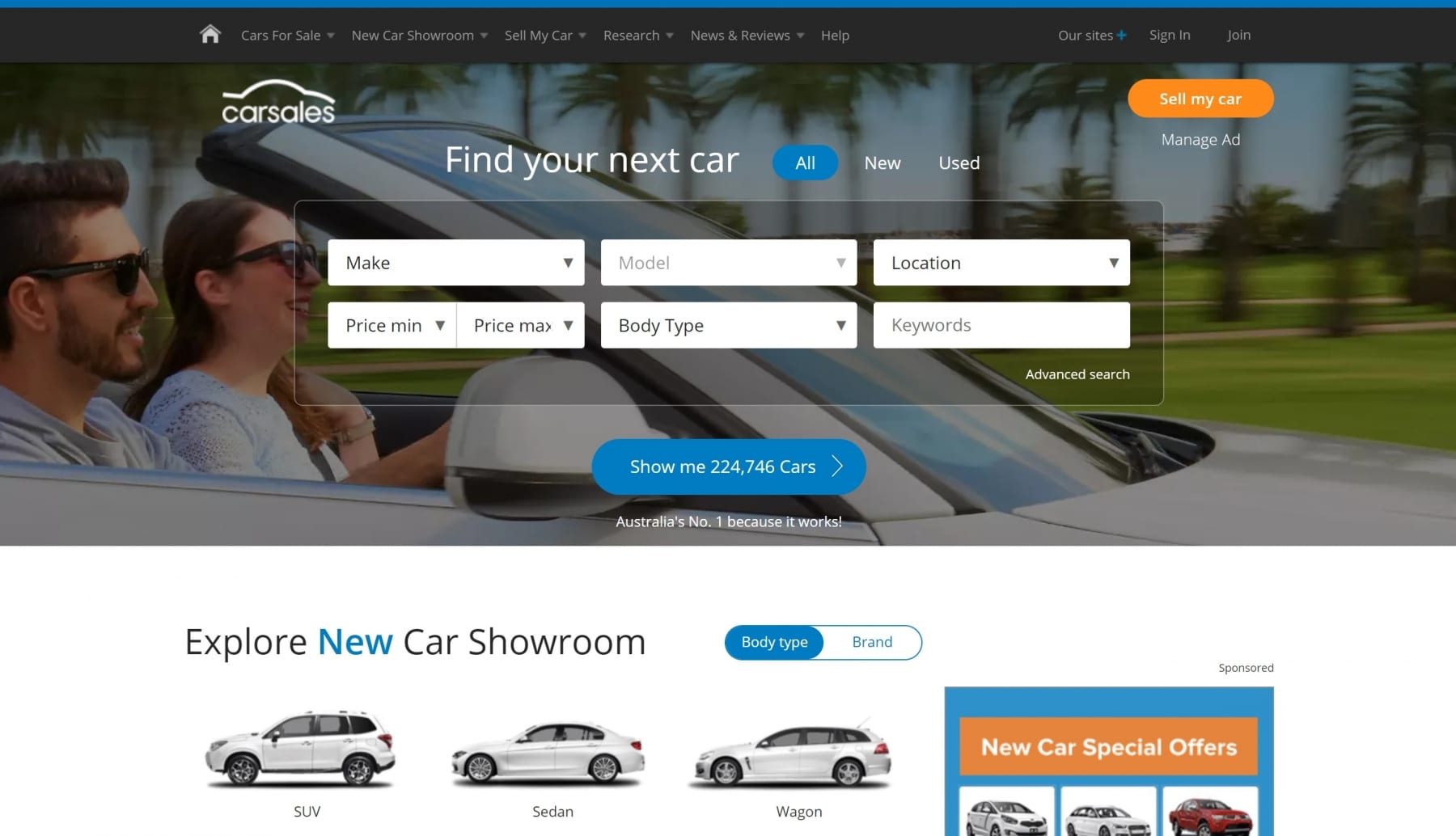 7. Carsales
Another trustworthy and popular marketplace, Carsales offers the largest classifieds section for cars, trucks, bikes and boats in all of Australia. As one might expect, the search functionality is top of the line and the site itself a pleasure to navigate. If you're looking to buy anything automotive related, you'll find it here in spades. Naturally, it's a great place to sell your vehicle as well.
Founder: Gregory Paul Roebuck, Wal Piscotta
Founded: 1997
Contact: [email protected]
8. Car Expert
From the team that brought you CarAdvice, CarExpert.com.au is the newest addition on the block. Launched with the primary purpose of going back to honest reviews and relevant content for new car buyers, Car Expert offers straight-forward information and advice regardless of your automotive knowledge. With no advertising and sponsored content, CarExpert is a car website for Australians that value authenticity.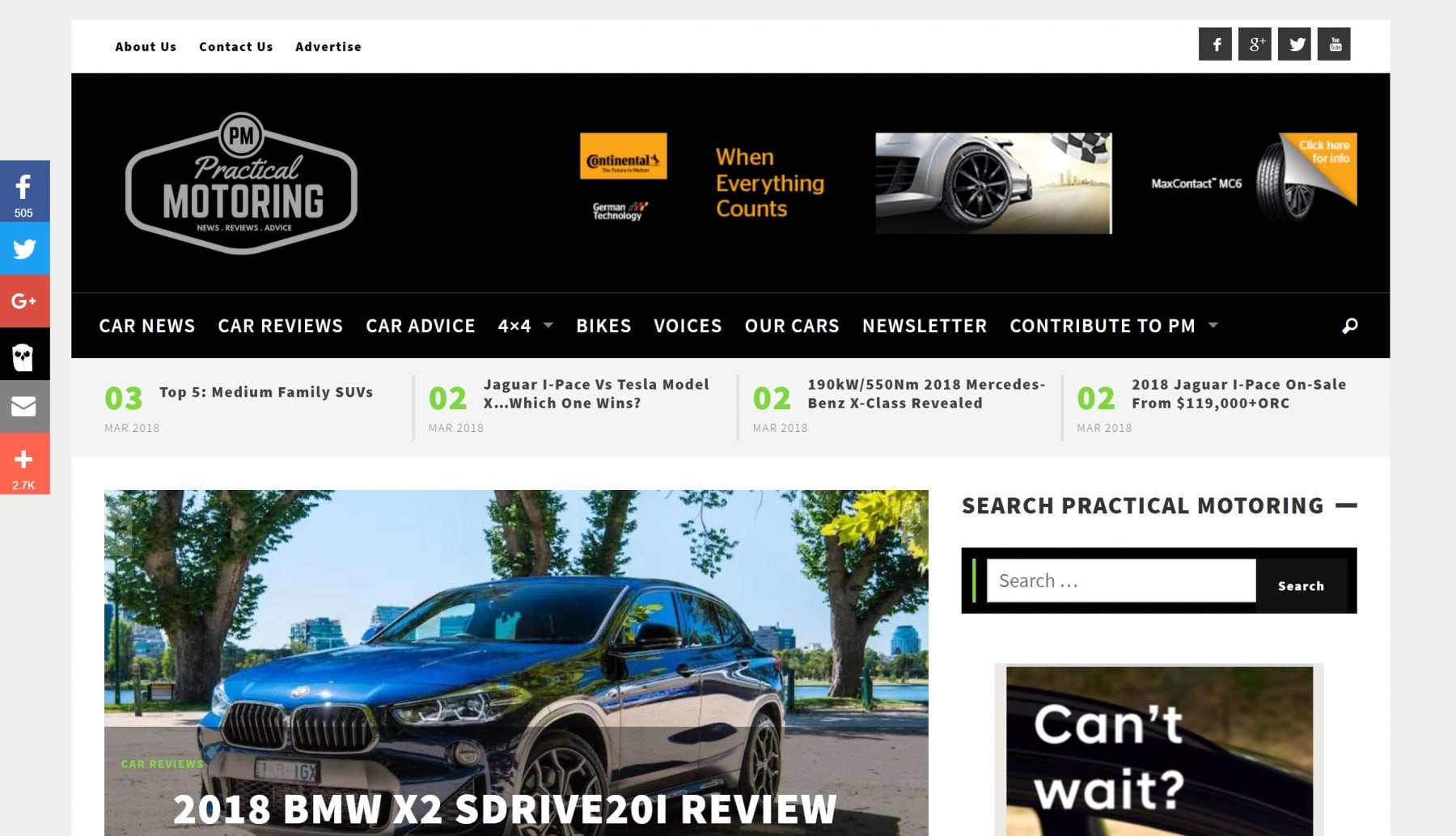 9. Practical Motoring
In order to bring Aussie readers nothing but the most honest and helpful coverage, Practical Motoring test drives every car it reviews on specially built road loops that combine a range of native road surfaces. Among those loops is an exclusive off-road terrain, which allows the car magazine to push every applicable SUV and 4WD to its fullest potential. Before the mud has even dried, the magazine's writers are at their laptops and desktops, churning out the details with impeccable insight.
Founder: Isaac Bober
Founded: 2016
Contact: [email protected]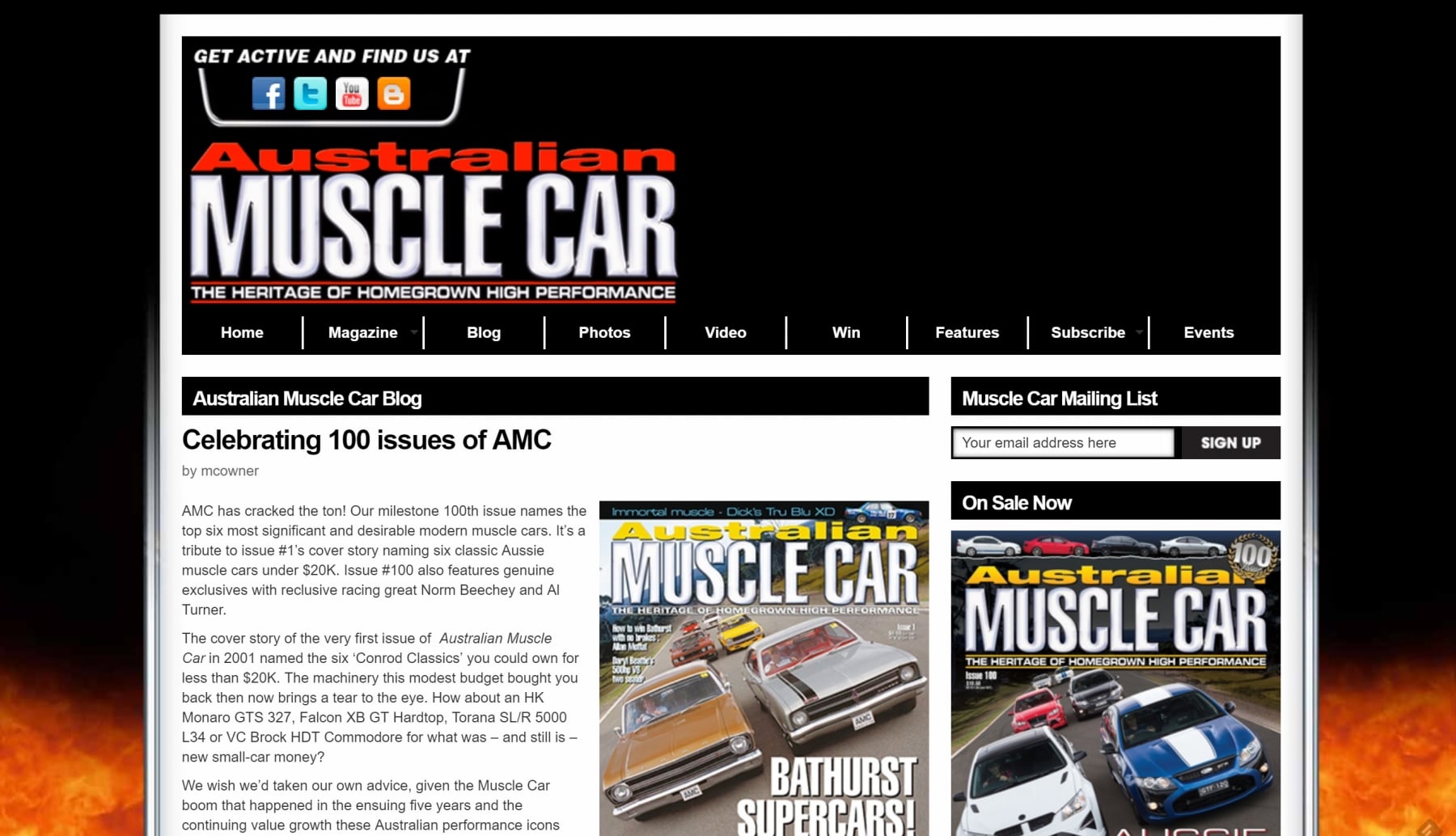 10. Muscle Car Mag
Long live the mighty muscle car! So it goes over at Muscle Car Mag, where retro racers and contemporary road warriors are both given the spotlight they deserve. Indulge your wildest car fantasies by grabbing a copy of this top Australian car magazine off the shelf, or perusing their popular blog, which touts an impressive archives section.
Founded: 2002
You'll also like:
Porsche, Bugatti and Rimac Team Up for All-New Hypercar Company
Six Best Youtube Tech Reviewers
Top 10 Australian Men's Fashion & Lifestyle Sites and Blogs
General FAQ
What is the best Australian car magazine?
One of the best Australian car magazines is Muscle Car Mag. Showcasing both retro racers and contemporary models, there is something for any car enthusiast to enjoy.
What is the best Australian car website?
A few of the best Australian car websites are CarAdvice, Motoring, and Drive. Check out these sites for the latest in car news, advice, and reviews.