Mount Panorama, Bathurst. It's the biggest, baddest and best racetrack in Australia. Many would even say the world. And this weekend, as it does every October, it takes centre stage for the biggest race on the local motorsport calendar, the iconic Bathurst 1000.
Not bad for a piece of road about three hours west of Sydney that started its life as a 'tourist drive' back in the 1930s…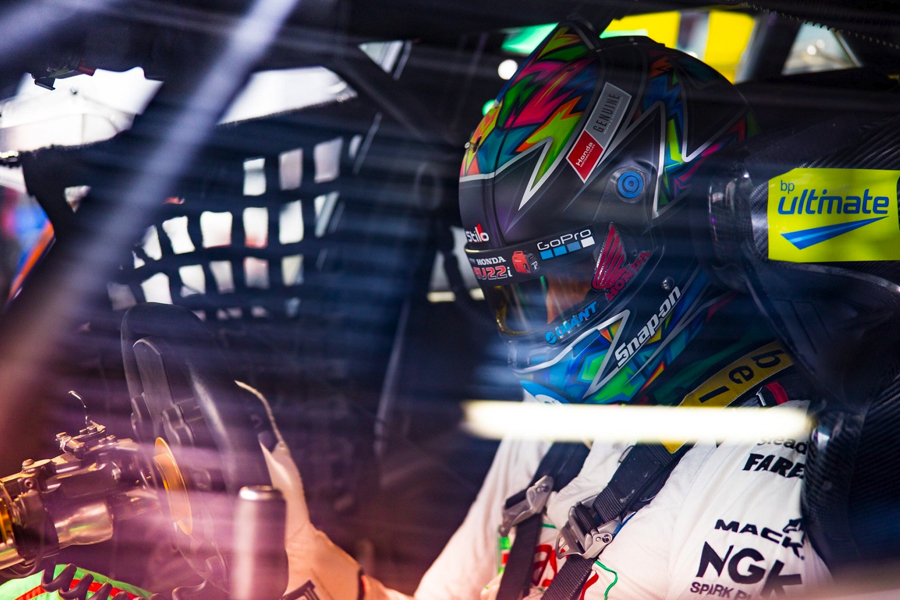 For Supercars fans, it's the footy grand finals, Melbourne Cup and Boxing Day test all rolled into one For drivers and teams, it's the ultimate challenge. More than six hours of relentless racing, completing 161 laps and 1,000km around a 6.213km circuit that's equal parts feared and revered.
Follow @BP_Ultimate_Racing_ on Instagram
A Supercar gets around the 23-corner Mount Panorama at an average speed of 178km/h, hitting a top speed of 300km/h down Conrod Straight. Across the top of the Mountain especially, where concrete walls line most corners, there's no margin for error.
This weekend's 60th running of the Bathurst classic takes on extra significance. Due to a COVID-19-shaped schedule, it's the final race of the 2020 Supercars Championship, for which BP supplies the official fuel, for the first time since 2000.
Changes to the calendar mean there'll be extra pressure on everyone. Melbourne-based teams have been away from their families, homes and regular workshops for months, and everyone's contested shorter races – all about 120km compared to the 1,000km of Bathurst – since the season restarted in late-June.
It's the first two-driver races in Supercars for nearly 12 months and the first time since February – when the season started in Adelaide – teams have had to refuel their cars during a race.
A Supercar's fuel tank holds 112L of BP fuel, about 5.5L of which gets used during a lap of Mount Panorama. That generally means pitstops to fill up every 23 or 24 laps of the Bathurst 1000, and more than 800L consumed over the course of the day.
Follow @BP_Ultimate_Racing_ on Instagram
This is BP's first year as the official fuel of the Supercars Championship, with a blend it's worked extensively to develop. When there was no racing in the real world, they also backed the BP Supercars All Stars Eseries, which kept drivers and fans entertained earlier this year. And there'll be a BP Ultimate Racing team in the next Eseries with professional sim racers, which starts later this month.
Defending Bathurst winner Scott McLaughlin has already secured the 2020 Supercars Championship, so Sunday's Bathurst 1000 will be a no-holds-barred fight for the prestigious Peter Brock Trophy.
In total, there are 11 past Bathurst winners in the field, while Craig Lowndes (with seven, chasing Peter Brock's record of nine), Jamie Whincup, Garth Tander, Will Davison and Rick Kelly have all conquered Mount Panorama more than once.
Two-time victor Kelly, whose Ford Mustang is sponsored by BP Ultimate, gives you a special tour of Mount Panorama and its key corners in this video.
Follow @BP_Ultimate_Racing_ on Instagram
Another by-product of COVID-19 is that Bathurst won't feature its regular crowds of approximately 200,000 people across the four days. This year's figure will be a socially-distanced 4,000 each day, meaning most of us will be watching on TV.
But you'll be able to get closer to the action through the BP Ultimate Racing (@bp_ultimate_racing_) channel this weekend, with behind-the-scenes content to soak up what's sure to be another epic Bathurst 1000.