You Can Now Buy a Porsche 911 Turbo S to Match Your Private Jet
Are you thinking about buying yourself a private jet? How bout we sweeten the deal with a matching customised Porsche 911 Turbo S? If that's on your Christmas list, then you better send your letter to Santa quick-smart because the strictly limited edition Duet between Embraer and Porsche won't last long.
You'll Also Like:
Porsche Design Gives Sports Car Sound with 911 Soundbar
Keanu Reeves' Porsche 911 From Cyberpunk 2077 has Been Brought to Life
Porsche is Hosting a Forza E-Sports Tournament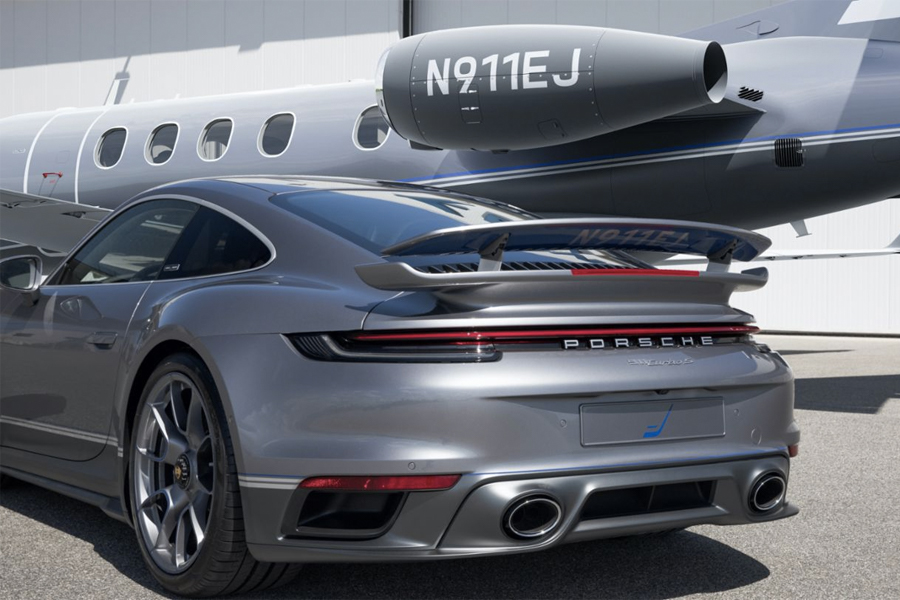 Those who purchase the special edition Embraer Phenom 300E business jet can also buy a matching customised Porsche 911 Turbo S. Bringing together two of the world's sportiest brands, Porsche and Embraer present a duo unlike anything before. When your personal jet isn't enough, get a limited-edition Porsche to go with it.
Called "Duet," this epic combination brings together each brand's most successful product and turn things up to eleven. Designed by a team comprised of global executive members from both Porsche and Embraer, some enormously big players are involved in this luxury duo.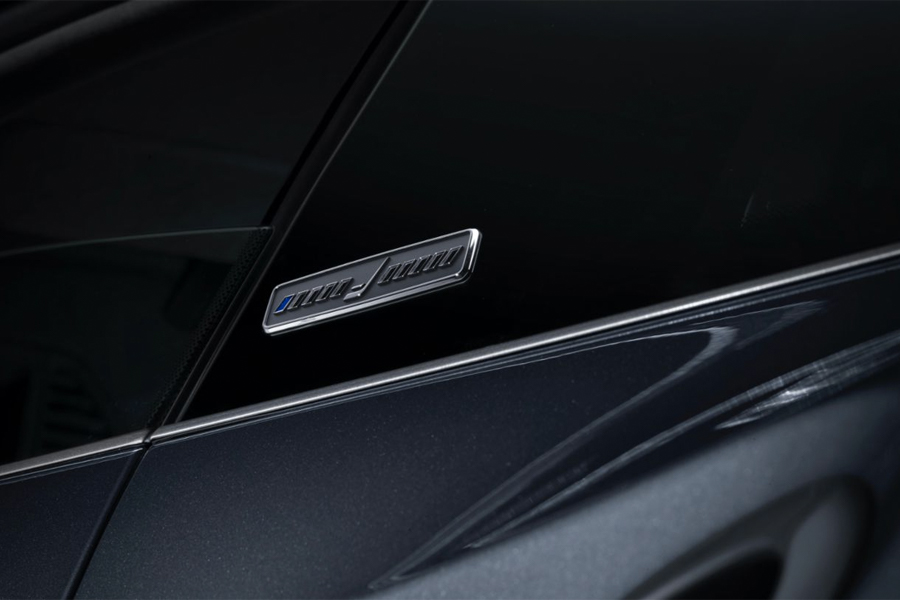 Sharing a host of shared values, Alexander Fabig, head of personalisation and classic at Porsche, said both brands are using their know-how "to jointly develop a one-of-a-kind duo of sports car and jet that appeals to both customer groups." Aiming to offer infinite personalisation and enhancements, Porsche and Embraer have only ten units on offer for both the special edition 911 Turbo S and Phenom 300E.
Central to the collaboration is the Duet logo; you can find it embossed on the head restraints and the limited-edition badge. Linking both the jet and the 911 Turbo S is the individual registration on the rear wing's underside and the vehicle key's sides. There's even an artificial horizon printed on the stopwatch from the Sport Chrono package.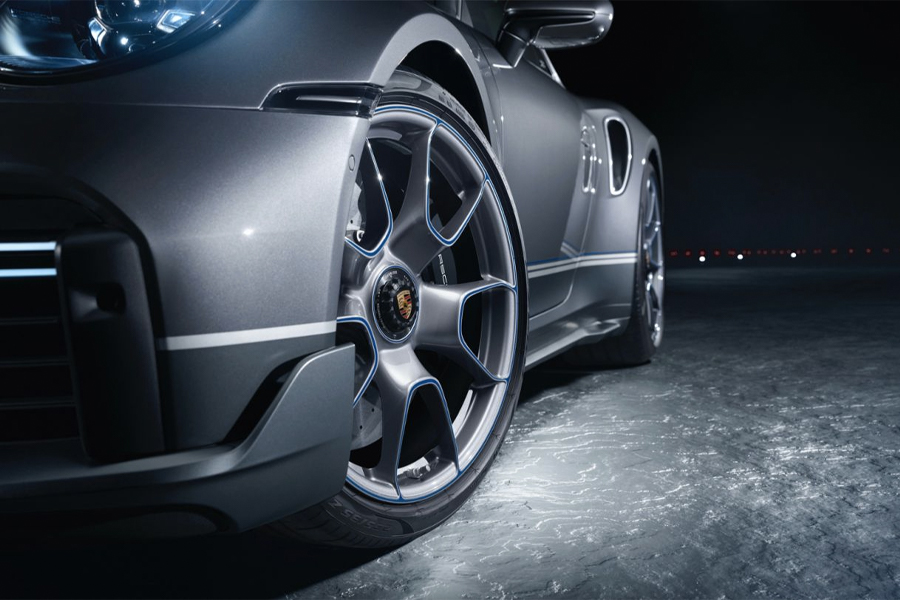 "Duet" Special Edition Porsche 911 Turbo S
Being the latest generation of the Porsche 911 Turbo S, you could probably race your jet down the runway, thanks to its 3.745-litre boxer engine with 478 kW of power. More powerful, dynamic, and comfortable than ever before, it's the perfect balance of driving pleasure and sportiness for both your commute and a day on the track.
The Porsche 911 Turbo S interior features even more characteristics from the Phenom 300E cockpit, like a unique colour scheme and combined black and chalk-coloured leather.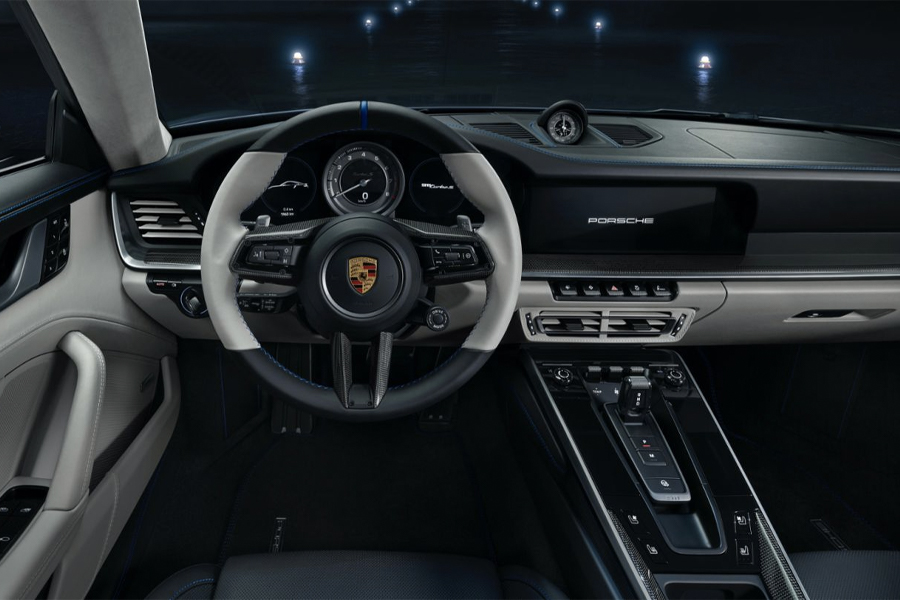 Sporting a hand-crafted interior, not available anywhere else, the Speed Blue stitching across the black leather surfaces increases the sex appeal ten-fold.
Making things even sweeter for those ten lucky customers is a Porsche Design luggage set, including a pilot's case and two weekender bags. There's also a new special edition 1919 Globetimer UTC timepiece, featuring design details from Porsche Design and Embraer. Sporting the same Platinum Silver Metallic and Jet Grey Metallic paint colours used for the 911 Turbo S and the Phenom 300E business jet is a seamless aesthetic.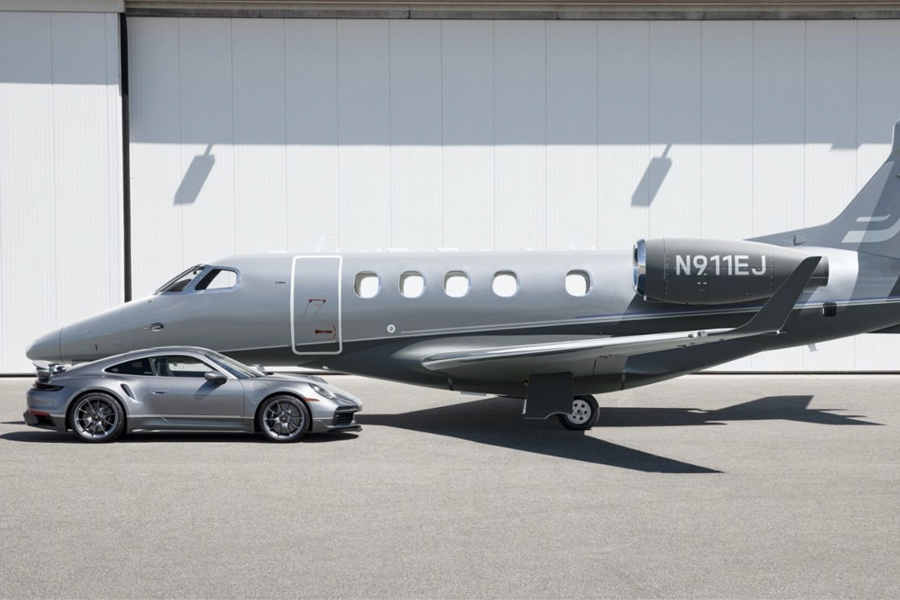 Embraer Phenom 300E Business Jet
It's the fastest and longest-ranged single-pilot jet with a high-speed cruising speed of 464 knots. Able to travel 3,724 km with five passengers, the Phenom 300E is a more affordable option than its high-flying contemporaries—reaching heights of 13,716 metres (45,000 feet) thanks to the two Pratt & Whitney Canada PW535E1 engines that output 3,478 pounds (15.47 kN) of thrust each.
Other incredible features include the largest baggage compartment in its category, abundant natural lighting in the cabin as well as in the private lavatory, distinct temperature zones for pilots and passengers, a wardrobe and refreshment centre, voice, and data communications options, and an entertainment system.
If you think you've got enough saved up to purchase this Duet of luxury, then you better be quick because with a limited run of only ten units for the jet and the Porsche, and the luggage set, the Forbes 100 list will be all over this before you can say "sold-out."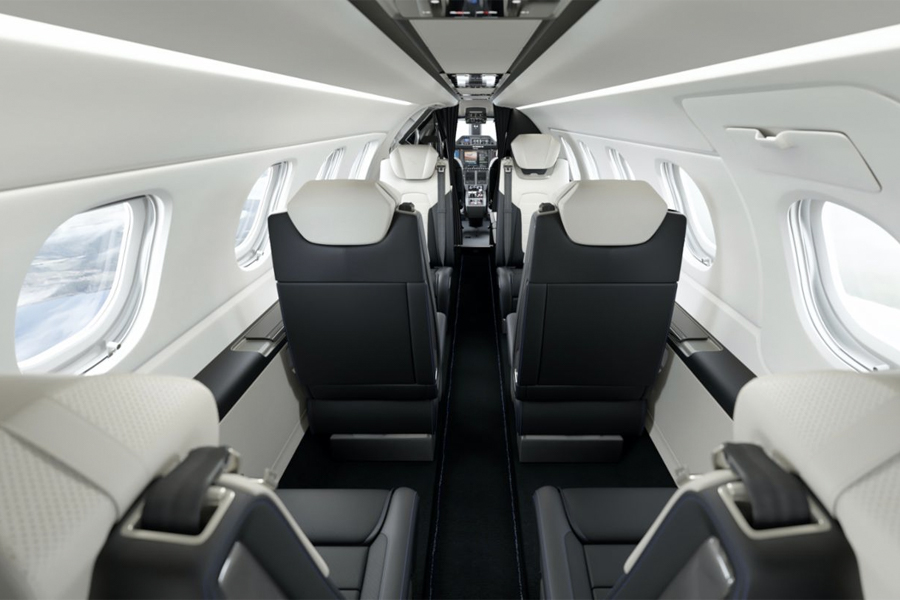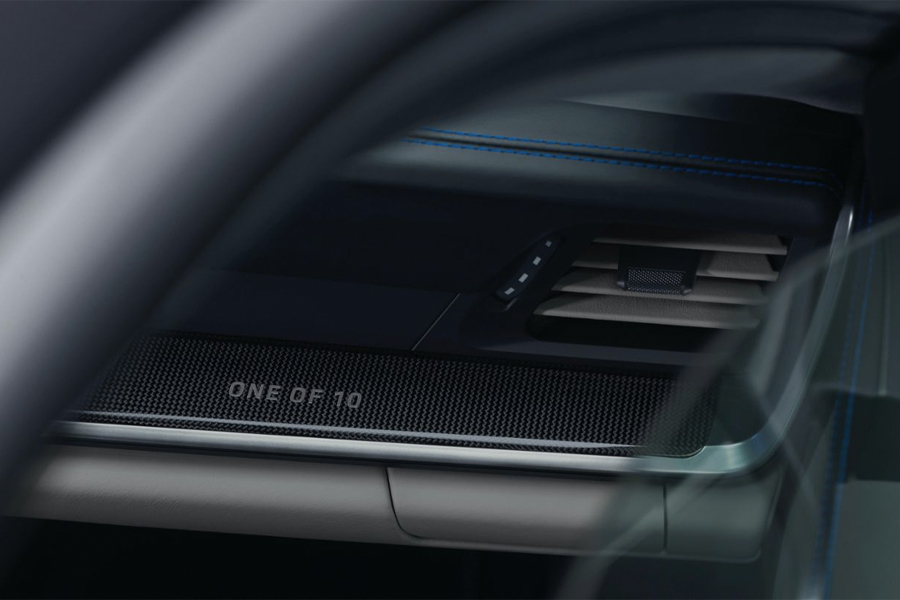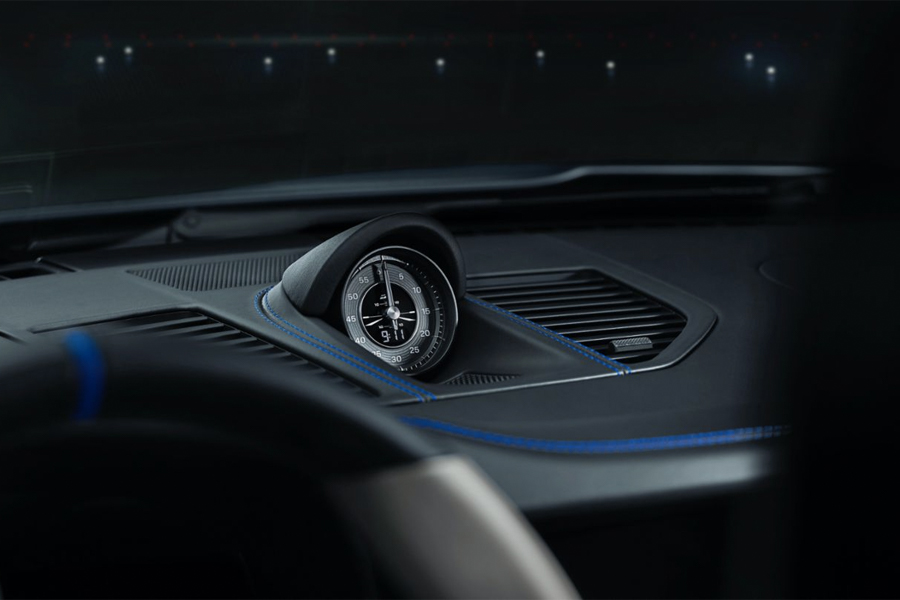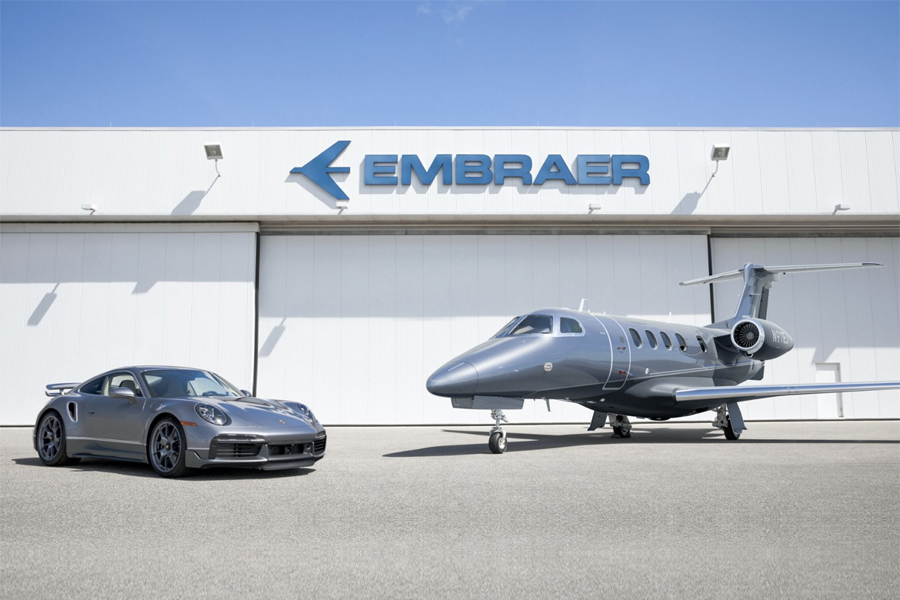 You'll Also Like:
Porsche Design Gives Sports Car Sound with 911 Soundbar
Keanu Reeves' Porsche 911 From Cyberpunk 2077 has Been Brought to Life
Porsche is Hosting a Forza E-Sports Tournament