Switch Motorcycle's eScrambler Has Live WiFi Monitoring
New Zealander Matthew Waddick is doing a lot to electrify the motorcycle world. In 2018, Waddick developed an electric conversion kit for the Honda Cub under the Shanghai Customs name. Since then, he founded Switch Motorcycle to be able to produce larger electric motorcycles with more powerful performance. Their first project is the Switch Motorcycle eScrambler and it has both the looks and the performance that electric motorcycles need to be able to move the industry forward.
You'll also like:
18 Best Electric Motorcycles
BMW Motorrad R18 Cruises into Fat-Boy Territory
Tarform's 'Motorcycle of Tomorrow' is an All-Electric Cafe Racer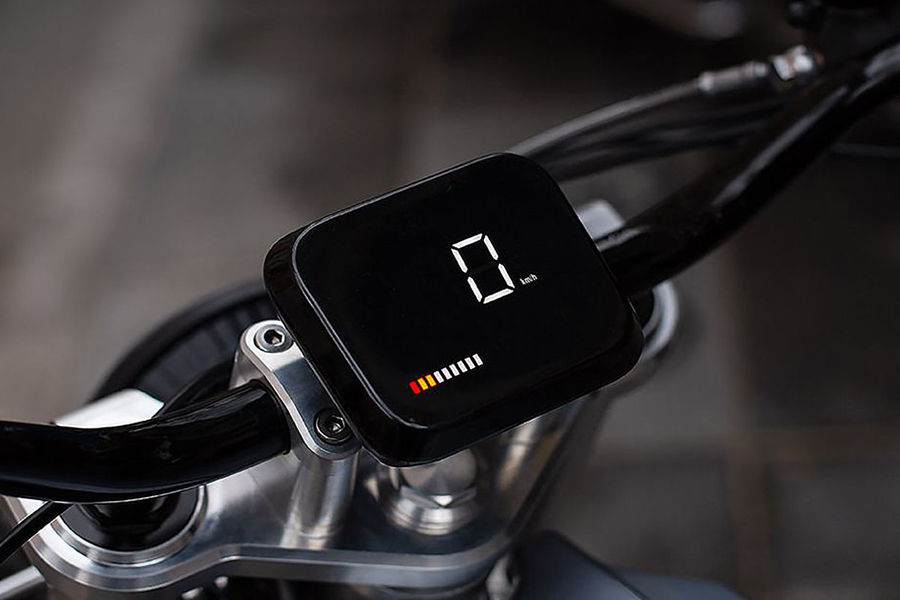 For the looks, Switch brought in former Yamaha Advanced Labs industrial designer Michel Riis, who also happens to be a former Danish Flat Track racing champion. Working together, Switch and Riis came up with a mid-sized motorcycle powered by a belt-driven mid-mounted motor. The key for the company had to be that the bike was production ready, so it had to be able to use tooling, welding jigs used for CNC, and molded parts. Staying true to the Scrambler look, the battery box fills in the void where the engine would have been. The faux tank does more than just mimic the appearance of a gas Scrambler. It also hides much of the wiring needed for the bike, including the 12V electronics, the throttle box, the DC-DC converter, battery wires, and routing for the controller wires.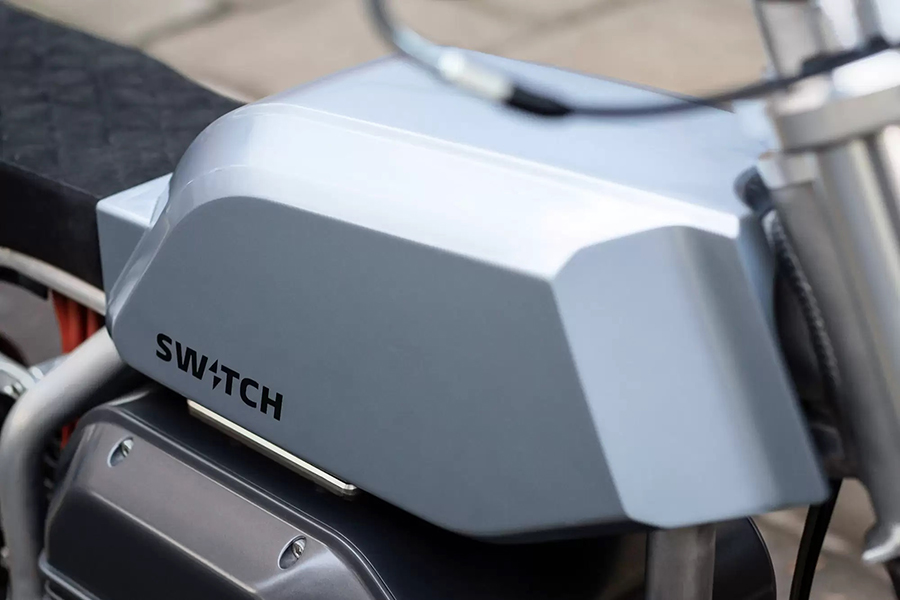 But this wasn't just going to be a cookie-cutter bike that Switch could churn out. It also had to be a performer. What Switch has come up with fits that bill to a T. The eScrambler is powered by a 50kW electric motor, which means it has 67 horsepower at its disposal. It has a top speed of 93 miles per hour, and can go from 0 to 62 in a matter of just 3.2 seconds. A question that always pops up with electric vehicles is range, and the eScrambler hits the mark here as well with a real-world range of 93 miles.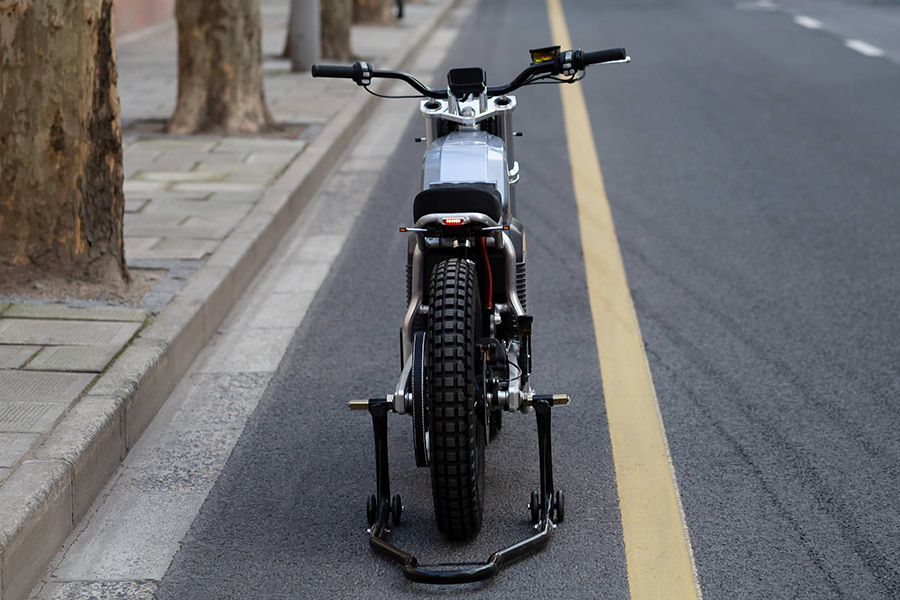 Switch added in some pretty impressive tech as well. The eScrambler has live WiFi monitoring so that the bike's stats can be watched and adjustments made. It also comes with GPS tracking, three speed modes, cruise control, regenerative braking, and can charge your phone via USB. Switch is also working on a DC fast-charging system. The bike is planned to be released sometime in 2022.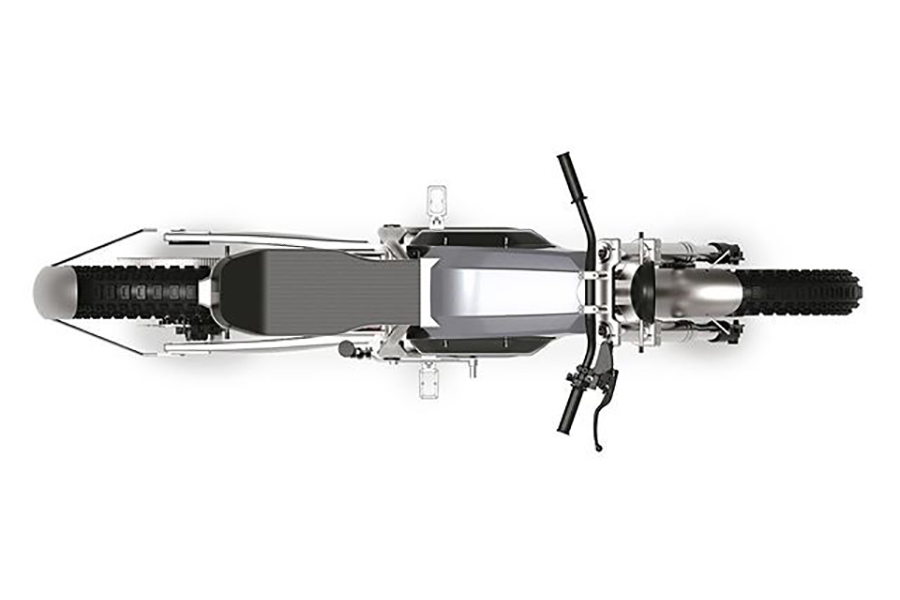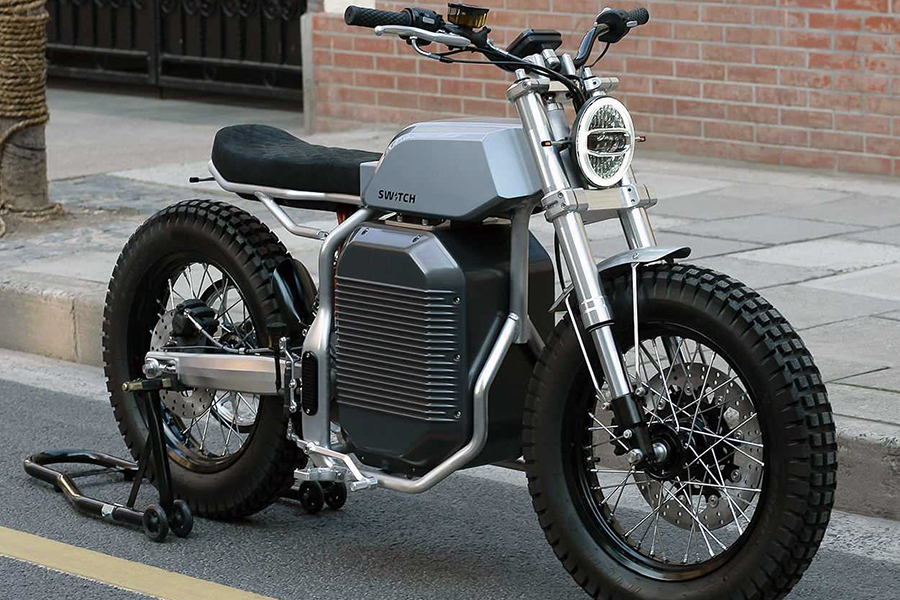 You'll also like:
18 Best Electric Motorcycles
Air Jordan Legend Tinker Hatfield 'Portlandizes' a Custom Motorcycle
Monday Motorbikes' Anza: An Ultra-Light 500W Moped with a Racing Heart