Zeus Customs Sends Down the Honda Monkey 125 JAAK
Looks like Zeus has hung up his lightning bolts and come down from Mount Olympus so that he can start turning out custom motorbikes that you never could have imagined. OK, so maybe it's not the Greek god doing the work—it's actually a custom shop in Thailand—but the work is still pretty impressive. Their latest project, the Honda Monkey 125 "JAAK," is a testament to the Bobber aesthetic.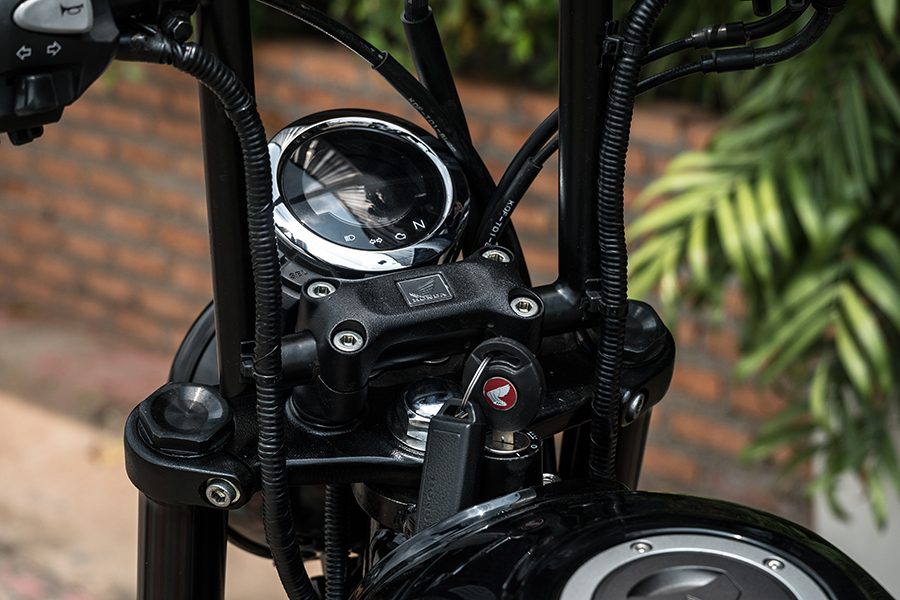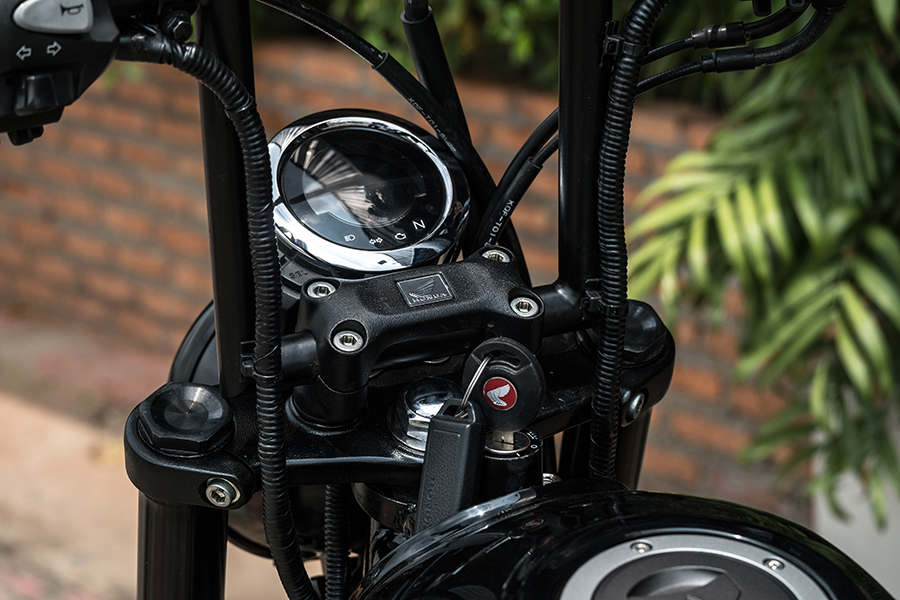 The Jaak Project is based on a Honda Monkey 125—that's not a very big bike, but it exactly fits the bill. The client behind the project was looking for an easy-to-ride bike that could be used for a quick coffee run or for the commute, but that wouldn't be large and cumbersome. The client also wanted the bobber style. Both requests posed interesting challenges for Zeus. Sure, the diminutive nature of the Monkey made sense, but how do you keep a full-size rider comfortable on such a small platform? The answer was to start with a specialized U-style handlebar. The fuel tank was also raised up higher and set at a sloping angle. The new frame was constructed to house the bike's single seat. For the rear suspension, Zeus made adjustments to create a height of 190mm. While you may not see the bike coming, you'll definitely hear its distinctive growl thanks to the black anodized aluminum exhaust, which comes with compressed glass mesh to keep the bike's tone low and aggressive. Zeus created a double cradle frame around the front tire to allow for the foot rests to be positioned in the right location for a bobber riding style. A hidden battery box is attached to the front frame to help reduce the gap between the frames. For a final touch, Zeus fashioned a black leather with corduroy pattern and gray stitching.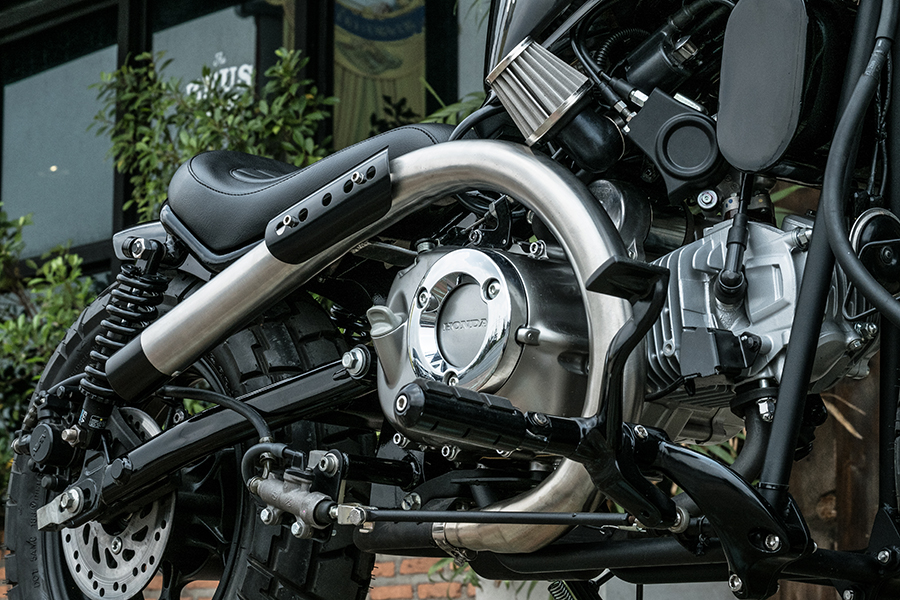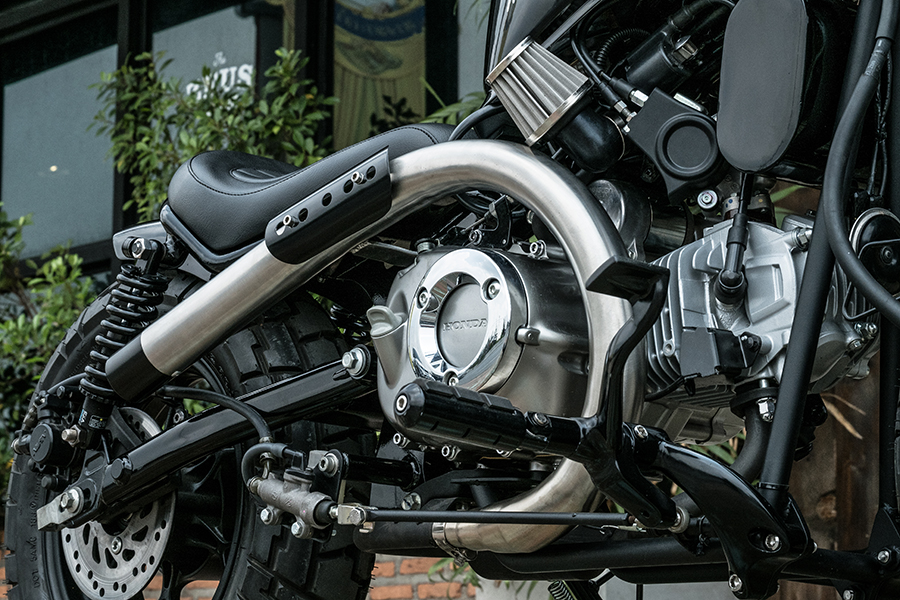 This bike may not have been hung in the constellations with other Greek myths, but it still attracts plenty of attention.