Apple iPhone & iPad SIM Card Size Guide
Here's a chart and list breaking down SIM card size for each iPhone Device:
iPhone SIM Card Size
iPhone – SIM Card
iPhone 3G – SIM Card
iPhone 3GS – SIM Card
iPhone 4  – MicroSIM
iPhone 4S – MicroSIM
iPhone 5 – NanoSIM
iPhone 5s – NanoSIM
iPhone 5c – NanoSIM
iPhone 6 – NanoSIM
iPhone 6 Plus – NanoSIM
iPhone 6s – NanoSIM
iPhone 6s Plus – NanoSIM
iPhone SE – NanoSIM
iPhone 7 – NanoSIM
iPhone 7 Plus – NanoSIM
iPhone 8, iPhone 8 Plus – NanoSIM
iPhone X – NanoSIM
iPhone XR – NanoSIM
iPhone XS, iPhone XS Max – NanoSIM
iPhone 11, iPhone 11 Pro, iPhone 11 Pro Max – NanoSIM
iPhone SE (2nd generation) – NanoSIM
iPhone 12, iPhone 12 mini, iPhone 12 Pro, iPhone 12 Pro Max – NanoSIM
iPad SIM Card Size
iPad 1 – MicroSIM
iPad 2 – MicroSIM
"New" iPad – MicroSIM
iPad 4th Gen – MicroSIM
iPad 5th Gen – NanoSIM
iPad Air – NanoSIM
iPad Air 2 – NanoSIM
iPad mini – NanoSIM
iPad mini with Retina – NanoSIM
iPad Pro 12.9inch  -NanoSIM
iPad Pro 9.7inch – Apple eSIM (+NanoSIM Outside US&UK)
SIM Card Background for Apple Devices
Before we dive into things like iPhone 5s SIM card size or iPhone 4s SIM card size, let's review just what a SIM card actually is. The "SIM" in SIM card stands for Subscriber Identity Module. Think of a SIM card as possessing the core data that makes your smartphone yours and yours alone. This data includes: personal security keys, phone numbers, location, identity, stored texts, contacts, and network authorisation. Should your phone spontaneously die, fret not because as long as the SIM card is alive then so is at least some of that data. Accordingly, you can pop the SIM card out using the pointy end of an unfolded paper clip, plant the card in a new compatible phone, and voila! It's like you've transferred your own digital DNA into a new host body. The transfer won't includes pics, videos, apps, uploads, etc.–but that's what the cloud is for.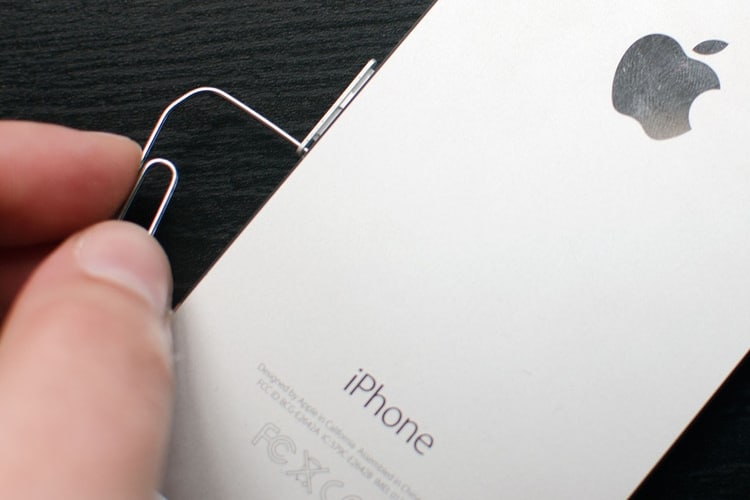 The original iPhone changed the smartphone game and when the iPhone 4 debuted, it changed the SIM card game. There was now something called a MicroSIM. It was smaller and slimmer, and it had people everywhere asking about iPhone 4 or iPhone 4s SIM card size. Then the iPhone 5 came along with the even more bite-sized NanoSIM. Suddenly those same people were asking about iPhone 5 and iPhone 5s SIM card size. That's not to mention iPads, iPad Minis, iPhone 6, iPhone 6s, etc. And with each new product there came an adjoining need for the appropriate SIM card.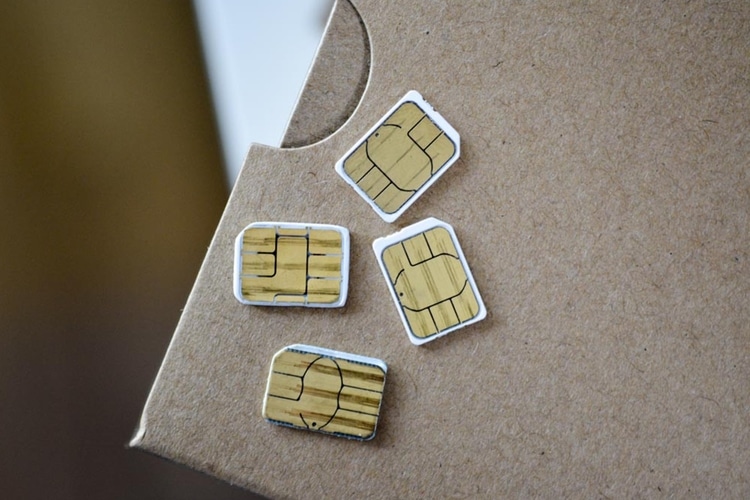 Thankfully, there are really just two general SIM card sizes that Apple users need to concern themselves with. That's assuming, of course, that there are no iPhone 3 owners still out there, who will need a MiniSIM card. And if you are one of those few and proud iPhone 3 owners: we commend you for your effort! But in all seriousness, it's iPhone 5 and up that most people use these days. And that means generally speaking there are only two SIM card sizes they need to worry about: MicroSIM and NanoSIM. It should be added that to save time, some owners will cut down their SIM cards to fit with a new device. It's achievable, but not recommended, especially when you consider that most SIM cards are provided free of charge by your carrier.
It should also be mentioned that just because you have two separate devices that use a NanoSIM, it doesn't automatically mean both devices are compatible with the exact same SIM card. Honestly, if you've upgraded from an outdated device and are concerned about losing your data, the easiest thing to do is take both phones in to an Apple store or carrier hub. If you're a DIY kind of dude, you can also upload all your phone's data onto iTunes using a USB plug. Connect the new phone and transfer the data–it is truly that easy. Another option is to use iCloud, which can be easier or harder depending on how well versed you are.
General FAQ
What Sim does a iPhone 7 use?
The iPhone 7 uses a nano SIM, the smallest size of sim card.
Are iPhone SIM cards the same size?
iPhone sim cards can be one of three sizes: mini, micro or nano. The sim card type and size will depend on which iPhone you have.