So, the New Apple Watch Ultra 2 is Brighter. Who Cares?
Call me a naysayer, but when a technology company's boldest claim to fame is the brightness of its screen, I'm a little underwhelmed. Perhaps it's my fault for letting my expectations get the best of me. Over the years, we've become accustomed to seeing brash new designs, impressive spec sheets littered with processing power and an assortment of industry-first features that excite and delight our sense of curiosity. However, with the unveiling of the new Apple Watch Ultra 2, the latest iteration of the brand's rugged smartwatch, I couldn't help but feel something was missing.
Apple's somewhat subdued affair follows a steady chain of understated release announcements from the world's biggest brands, and it's a trend that is likely to continue. In the past, hardware showcases were designed to show off the latest and greatest in modern technology, promising a first look at the world of tomorrow. However, the endless pursuit of market share appears to have dwindled the desire for evolution, leading to some less-than-exciting updates. So, has Apple finally fallen victim to the self-inflicted hardware schedule or is the new Apple Watch Ultra 2 actually worth the hype? The answer is not as straightforward as it may sound.
Apple Watch Ultra 2
When the original Apple Watch Ultra was unveiled last year, it caused a serious stir. For the new iteration, the brand has introduced new technology, whilst also improving the overall structure and design of the watch.
"This year we've made our most rugged and capable Apple Watch even better," Jeff Williams, Apple's chief operating officer said. "Apple Watch Ultra 2 is our most advanced Apple Watch, with great performance and feature updates. It's perfect for anyone who wants our biggest, brightest display, longest battery life, and best GPS of any Apple Watch, all in a stunning design."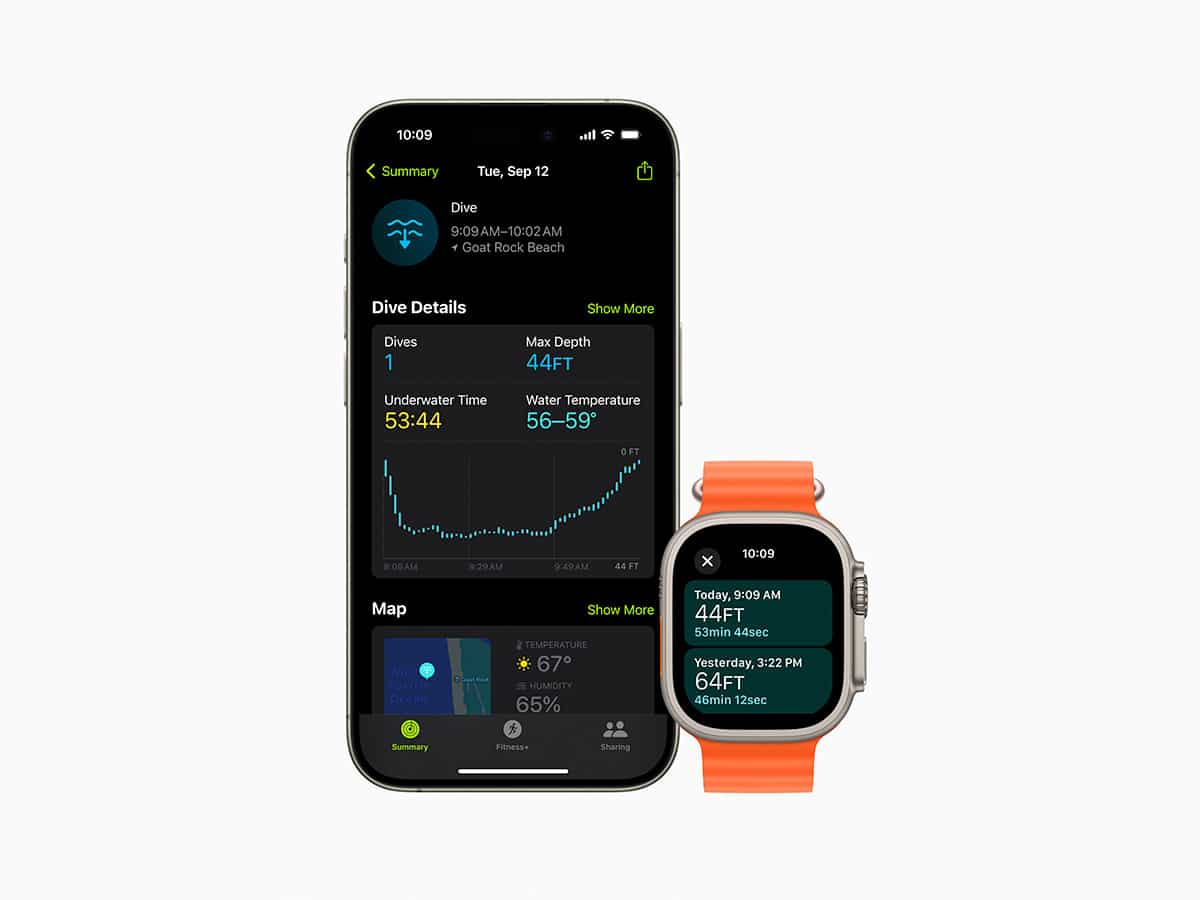 S9 SiP
Admittedly, the new Apple Watch Ultra 2 is powered by a new processor. The S9 SiP reportedly delivers systemwide improvements, whilst also providing users with a raft of new features, including a new double tap gesture.
Importantly, this chip has a new 4-core Neural Engine that can process machine learning tasks up to twice as fast as the original Apple Watch Ultra. Best of all, despite having all the new upgrades, Apple Watch Ultra 2 has the same 36-hour battery life with regular use and up to 72 hours in Low Power Mode that we loved from the first edition.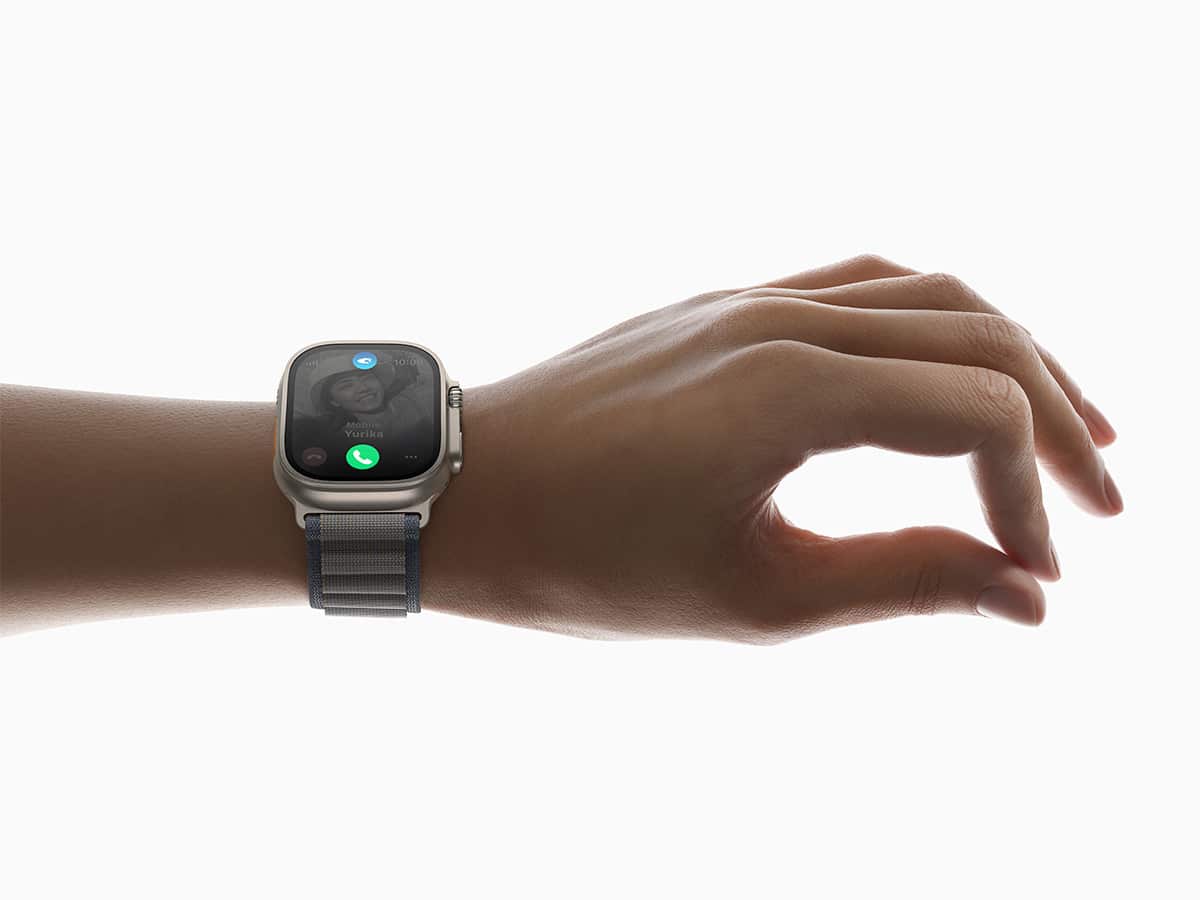 Features
As with all Apple Watch releases, the new piece provides users with a bunch of gesture-orientated functions, the most interesting of which is the new Double Tap. With this feature, you can easily control the Apple Watch Ultra 2 using just one hand and without touching the display. You simply tap the index finger and thumb of your watch hand together twice to quickly and perform common actions or open the Smart Stack from the watch face.
By all accounts, the new double tap gesture is enabled by the faster Neural Engine in Apple Watch Ultra 2, which Apple says "processes data from the accelerometer, gyroscope, and optical heart sensor with a new machine learning algorithm".
Similarly, the new timepiece arrives with a new watch face — Modular Ultra — which takes advantage of the large display, presenting real-time data, including seconds, altitude, or depth. "It offers the most complications of any Apple digital watch face to customise for sports, outdoor adventures, and ocean and water activities," Apple said.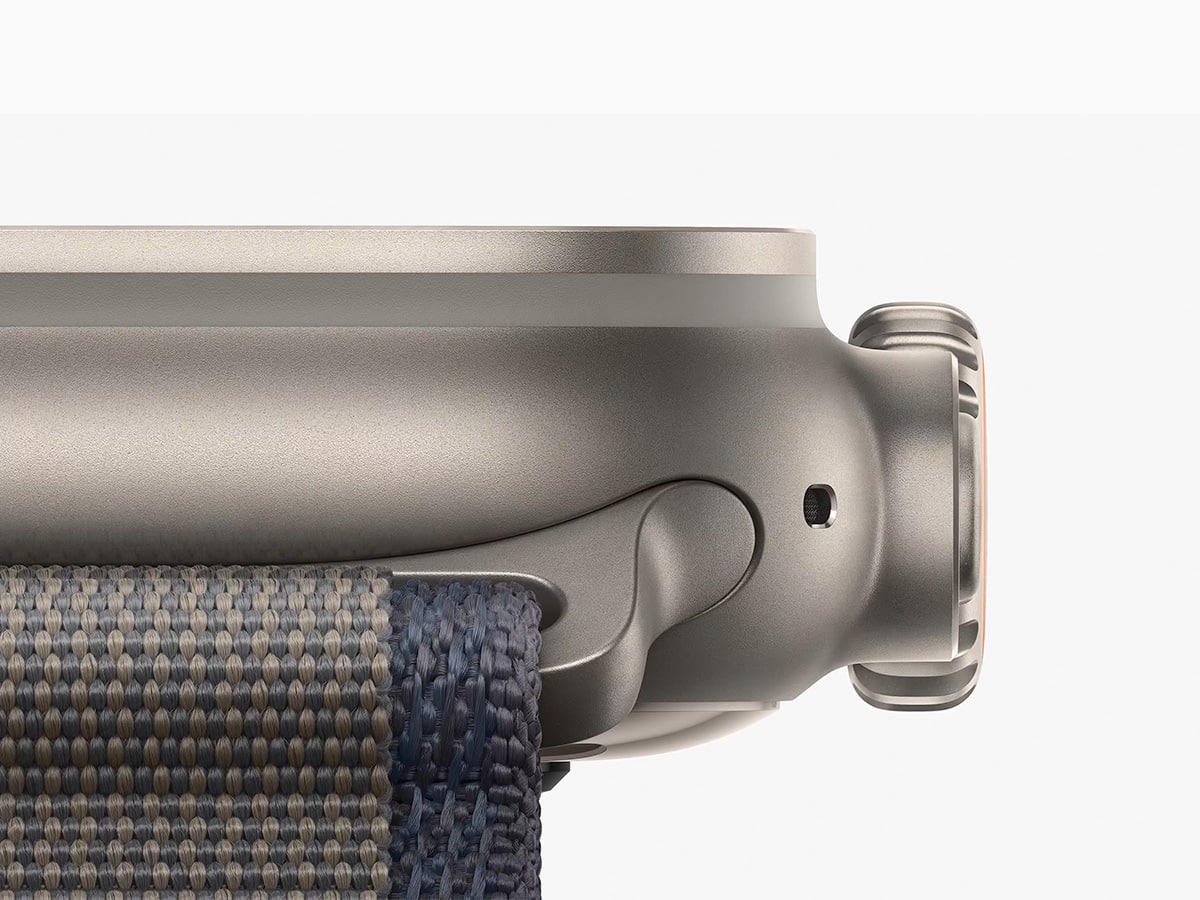 watchOS10
Naturally, the new piece runs on the latest digital architecture, which in this case is watchOS 10. An innovative system, it provides a unique platform that grants the Watch Ultra 2 redesigned apps, a new Smart Stack for relevant widgets and a host of new faces. Additionally, this new operating system has enhanced Bluetooth connectivity, an updated compass app and a bunch more fun stuff to tinker with.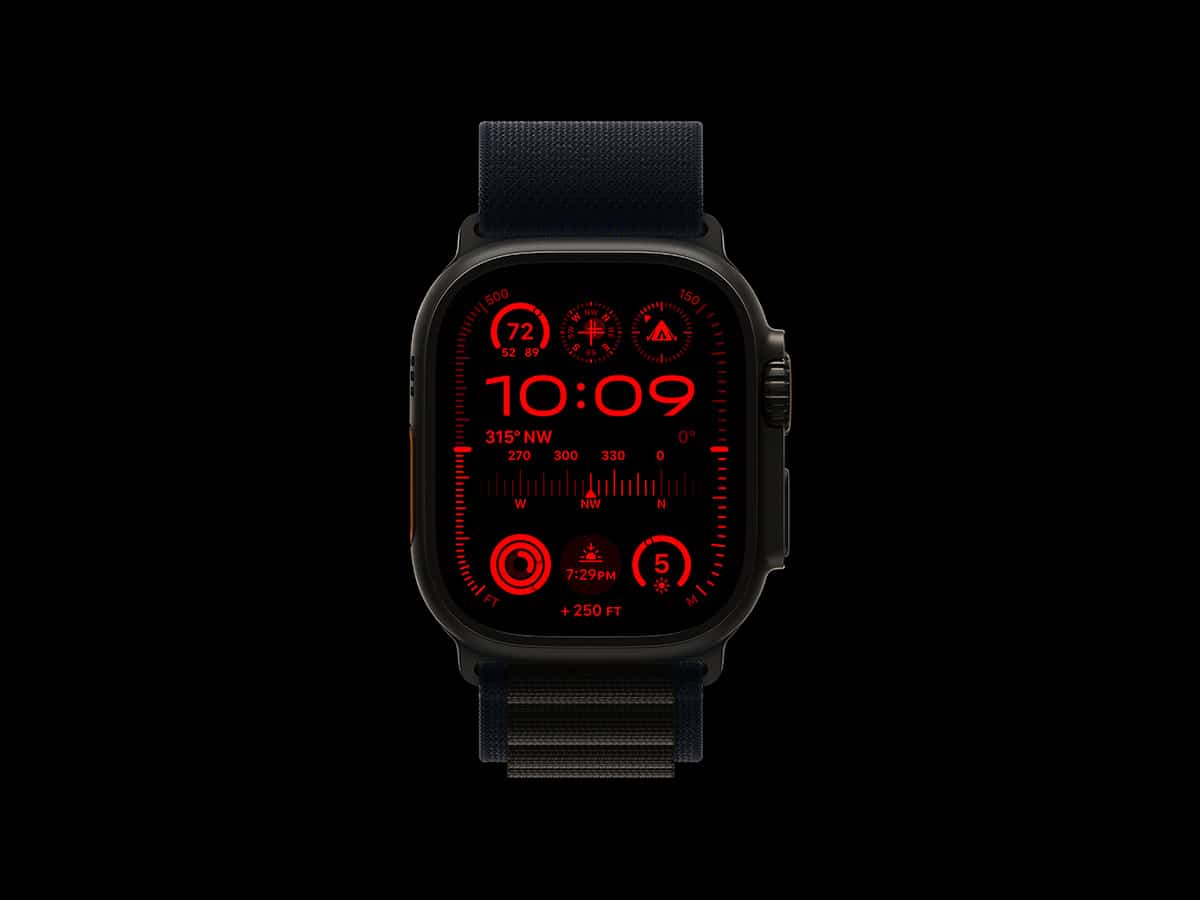 Apple's 'Brightest Display Ever'
Outlining just some of the major upgrades to the new Watch Ultra 2, it becomes even stranger that Apple was so keen to plug the new brightness capabilities. In a sense, it feels like the brand may have buried the lede on this one, but after careful consideration, I'm starting to see a pattern.
It turns out, not every upgrade has to be revolutionary. Sure, a brighter display is hardly a ground-breaking addition, but in terms of practicality, it serves an important purpose. What's more, it's an update that is specifically tailored to the function of the device, providing greater visibility in extreme circumstances.
According to Apple, the new advanced display architecture "pushes the maximum brightness of Apple Watch Ultra 2 to 3000 nits — 50 per cent brighter than the first generation of Apple Watch Ultra". The brightest display Apple has ever designed enhances readability in harsh sunlight, while also catering for dark rooms or early mornings with a customisable option.
I've written a lot about traditional watches over the years and in seeing the new Apple Watch Ultra 2, I was immediately reminded of the subtle but significant impact of aviation watches. I'll spare you the history lesson, but in essence, these timepieces were designed to deliver enhanced legibility and durability to both the military and commercial spheres. Worn by pilots in extreme conditions, the dials had to be uncomplicated and easy to read, ensuring that accuracy remained paramount. You could argue Apple, with its adventure-designed Watch Ultra 2 is doing the exact same thing.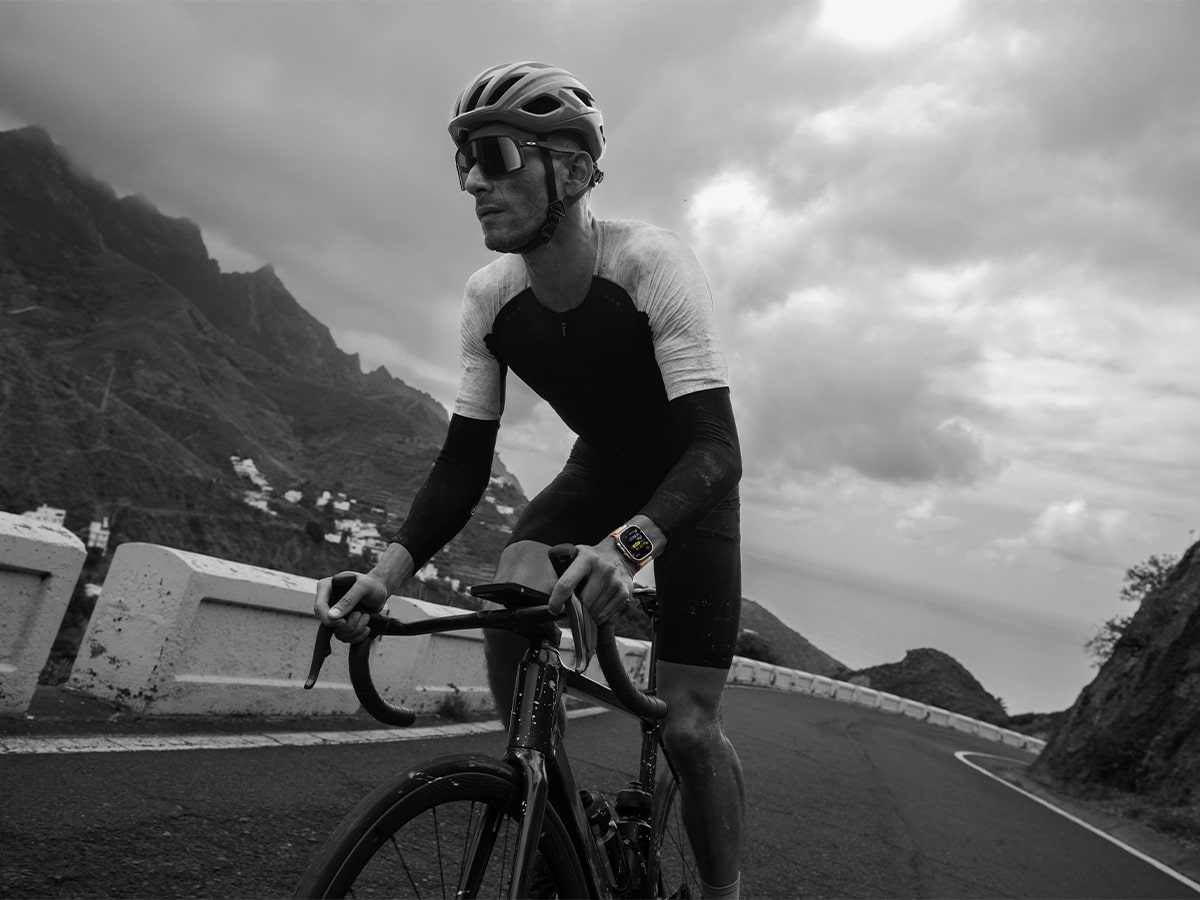 The Verdict
Of course, not everyone who wears the new smartwatch will be using it on a multi-day expedition and the brighter display will have little benefit to the desk jockey who inevitably purchases the AUD$1,399 piece, but it matters little. After all, not everyone who wears a Rolex Submariner takes it deep sea diving – the point is simply that you can.
When you consider the Apple Watch Ultra 2 has been tested for use across the largest range of altitudes for any Apple product, from 500 metres below sea level and up to 9,000 metres above it, you start to get the picture of why it was created in the first place.
So, is 'Apple's brightest display ever' really worthy of note? For most products – probably not, but for the Watch Ultra 2, a smartwatch designed to battle the most torrid conditions on earth and still dish up valuable information, it could be exactly the upgrade we needed.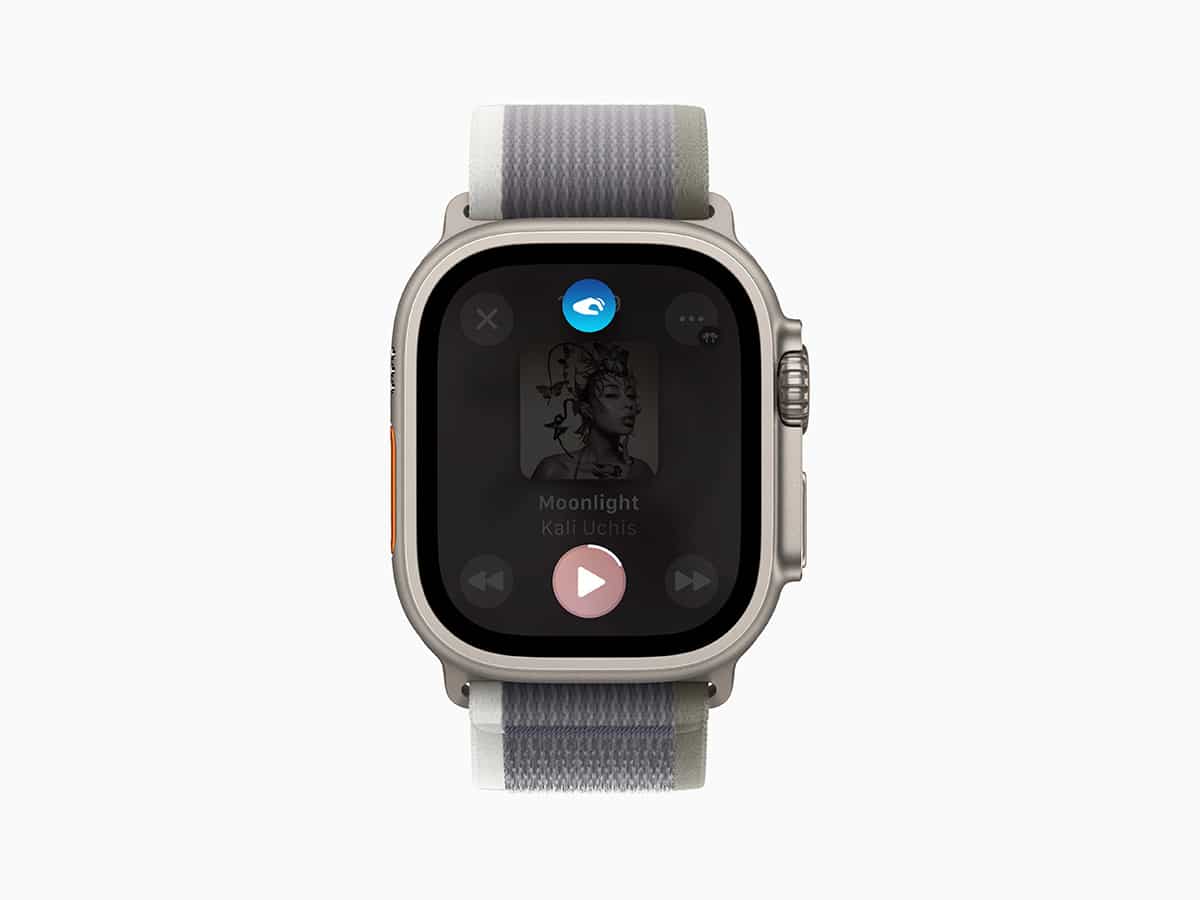 Apple Watch Ultra 2 Specs
Brand: Apple
Model: Apple Watch Ultra 2
Size: 49mm
Band: Alpine Loop, Trail Loop, Ocean Band
OS: watchOS 10
Price: AUD$1,399
Available: Friday, 22 September