Mirobot's 6 Axis Robot Lends a Hand on Your Desktop
Tony Stark was able to put together his armor with the help of a couple robot arm sidekicks. The interactions between man and machine are entertaining, but unless you're a multi-billionaire genius or you own an automated manufacturing plant, getting ahold of one of these robots isn't in the cards. Mirobot has a new desktop version that changes that. Their 6-axis robot is perfect for the robotics expert, enthusiast, or beginner.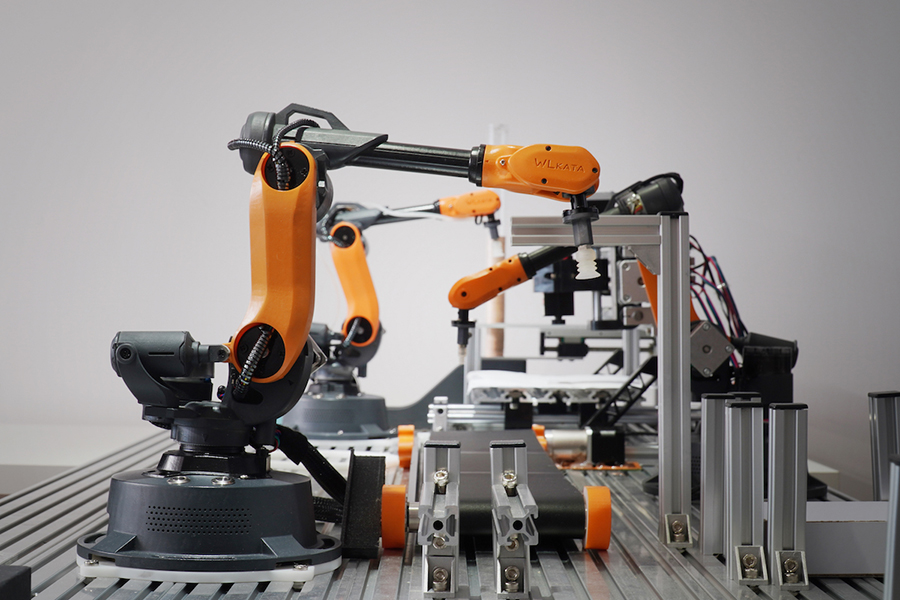 Inspired by the ABB IRB 6700 industrial robot arm, Mirobot's robot is a desktop size version of the robot, making it the smallest 6-axis industrial robot arm available. With six axis, the robot can move freely through both horizontal and vertical axes. Using perfect motion control algorithms with its stepper motors, Mirobot's movements are stable and smooth and have a 0.2mm repeatability. You can easily set up the robot to perform repetitive tasks, knowing that it will consistently repeat it. There are also several end effectors available for the different tasks that you need done, such as a suction cup, a universal ball gripper, a micro servo gripper, an electromagnet head, and more. Mirobot also offers a conveyor belt and a sliding rail, as well as a vehicle base that makes the robot mobile. With machine vision code and OpenMV, the Mirobot can detect shapes, create optical flow, and perform a variety of advanced vision tasks.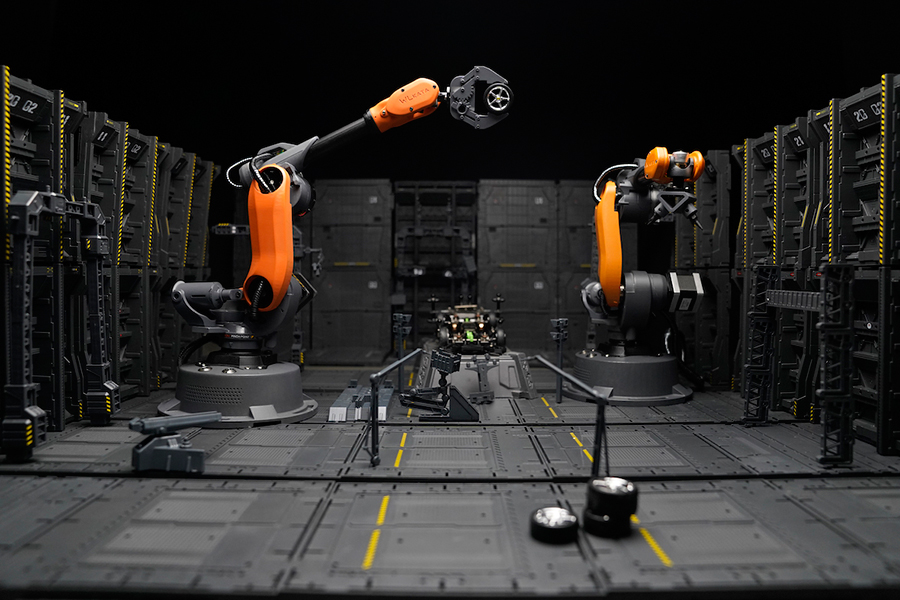 You can use Mirobot to hold and move a GoPro or other cameras for your video needs (just like Tony did while testing his Iron Man suits). You can also program Mirobot to write and draw or to use a 3D pen. Mirobot can be equipped with a laser engraver to engrave on wood, leather, paper, and other materials. This little robot may not be able to fashion and assemble a set of robotic armor, but there are plenty of things that it can do.
Mirobot brings industrial robotics within reach of the average guy. It's a great way to learn robotics and other STEM principles. Best of all, you just need some space on your desktop, not an entire warehouse to use it.