Everything Samsung Announced at Unpacked 2023
The author of this article, Rob Edwards, was invited to attend Unpacked 2023 as a guest of Samsung. 
If you're anything like us, you've noticed an increasing number of foldable smartphones out in the wild on a daily basis. According to Samsung, foldables have now become the mainstream, and while it will be a few years yet before the technical wizardry of the folding phone becomes more commonplace than the old-fashioned candybar design, enthusiasm (and just general awareness) for this new segment of the smartphone market is clearly on the rise. In that context, Samsung is hoping to continue to dominate the space with its new Galaxy Z Flip5 and Galaxy Z Fold5 foldable devices, which it unveiled last night at its Unpacked 2023 event in Seoul.
Related: Samsung's 5K ViewFinity S9 Monitor is Ready to Compete with Apple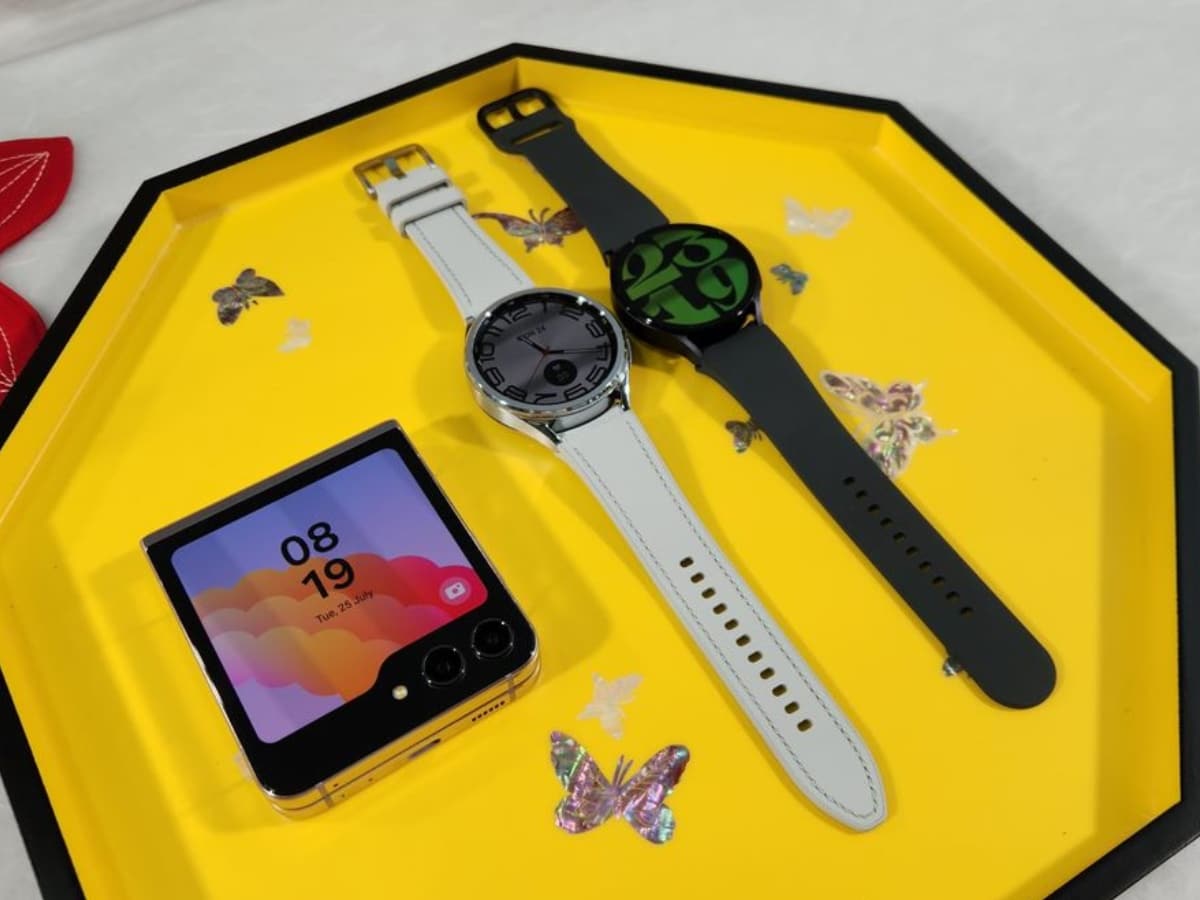 Alongside these handset upgrades, Samsung also unveiled some slick new wearables in the form of the Watch6 and Watch6 Classic, along with a range of high-end Tab S9 tablets. All of this rounds out Samsung's Galaxy ecosystem heading into the tail end of 2023, with plenty of new features, refinements, and ideas.
So, let's take a quick look at everything Samsung unveiled at Unpacked 2023, during which we were able to go hands-on with the foldable phones, smartwatches, and tablets and gauge for ourselves if Samsung remains at the top of its game.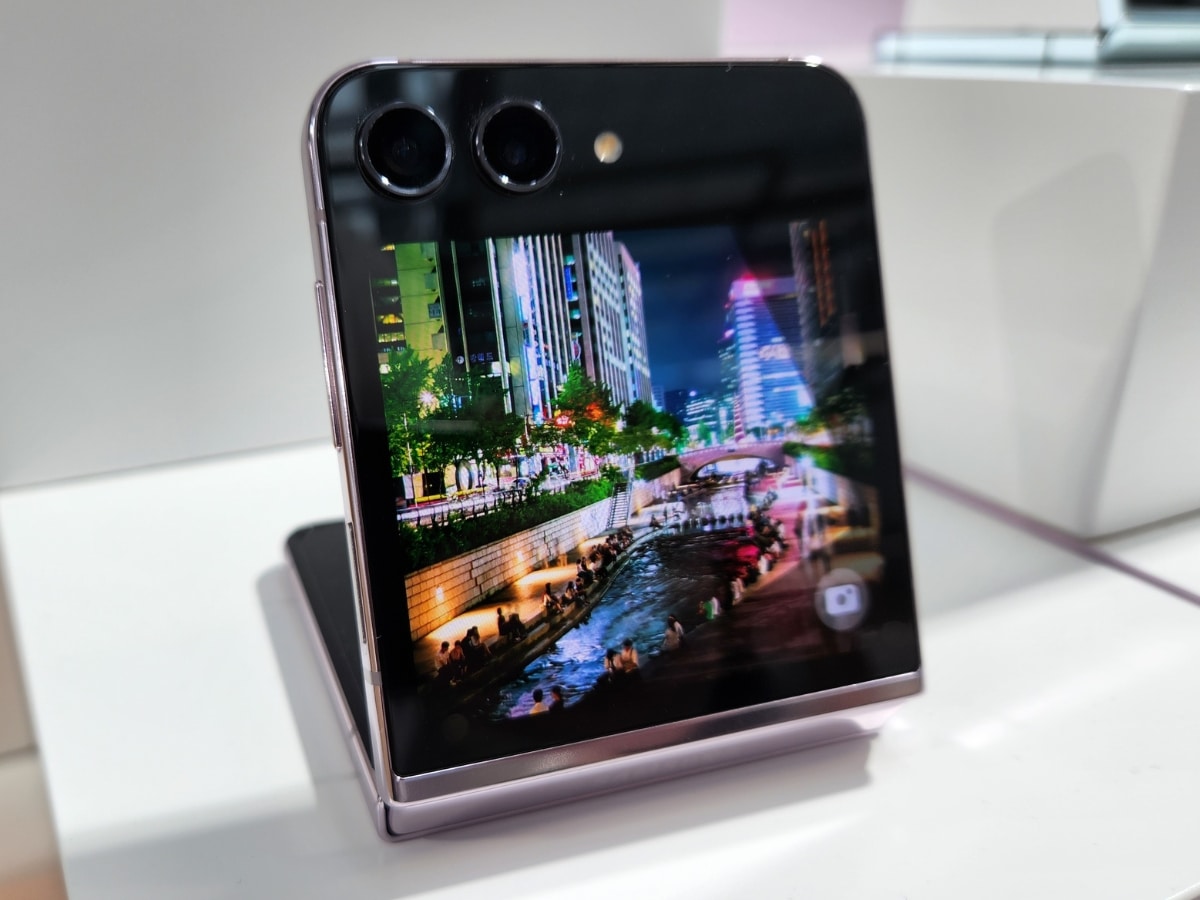 Samsung Galaxy Z Flip5
It feels like the Samsung Galaxy Flip5 is the foldable device Samsung has been working towards for the last five years. While we've always had a soft spot for the Fold series (more on that in a moment), the Flip and its clamshell-style approach is the design that's seen the most success around the world – saying that, the Fold remains the more popular model in Australia for now, although having experienced the Flip5 in-person we'd expect that to change once it hits shelves.
One of the main reasons for this is the Flip5's Flex Window, which is what Samsung is calling the screen on the outside of the device. At 3.78 times larger than the exterior screen on the previous generation, it feels like we now have the device the Flip was always meant to be.
Using a range of widgets, it provides easy access to tools like weather, music playback, and your fitness app, along with Samsung Wallet, call management, and quick settings like Wi-Fi and Bluetooth. Plus, it's incredibly handy when it comes to taking hands-free photos using the external 12MP ultra wide and wide-angle cameras.
As you'd expect, unfolding the Flip5 reveals a beautiful 6.7-inch FHD+ AMOLED screen that offers up everything you'd expect from a traditional smartphone, but with the added benefit of improved pocketability once you're done. The Samsung Galaxy Z Flip5 is available in Mint, Graphite, Cream, and Lavender finishes and comes with your choice of either 256GB or 512GB of storage. Pricing starts from AUD$1,649.
We take a deeper dive into the Samsung Galaxy FZ Flip5 here.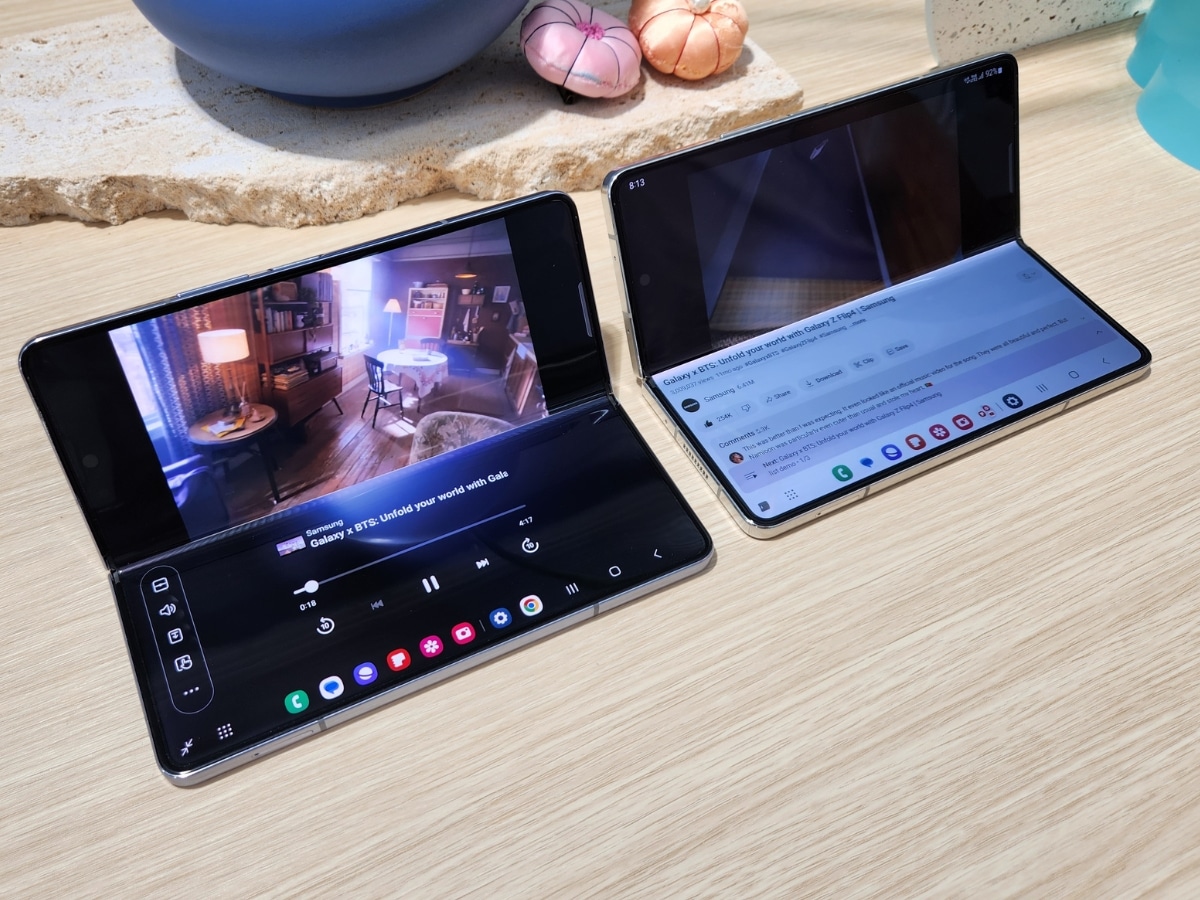 Samsung Galaxy Z Fold5
The Fold4 has long been a favourite around the Man of Many office since it launched last year and while the tweaks Samsung has made to this new model aren't as drastic as those offered by the Flip5, the Fold5 still serves up a level of refinement that makes the Fold4 suddenly seem inelegant by comparison.
The first thing you'll notice is the removal of the gap between the two sides of the phone when closed. Thanks to the new Flex Hinge design—present on both the Fold5 and the Flip5—it enables all of Samsung's new smartphones to close with both sides coming together flush, resulting in a slimmer, tidier design that should also help to keep your phone's internal screen from getting dusty – not a dealbreaker, but something we encountered regularly with the Fold4.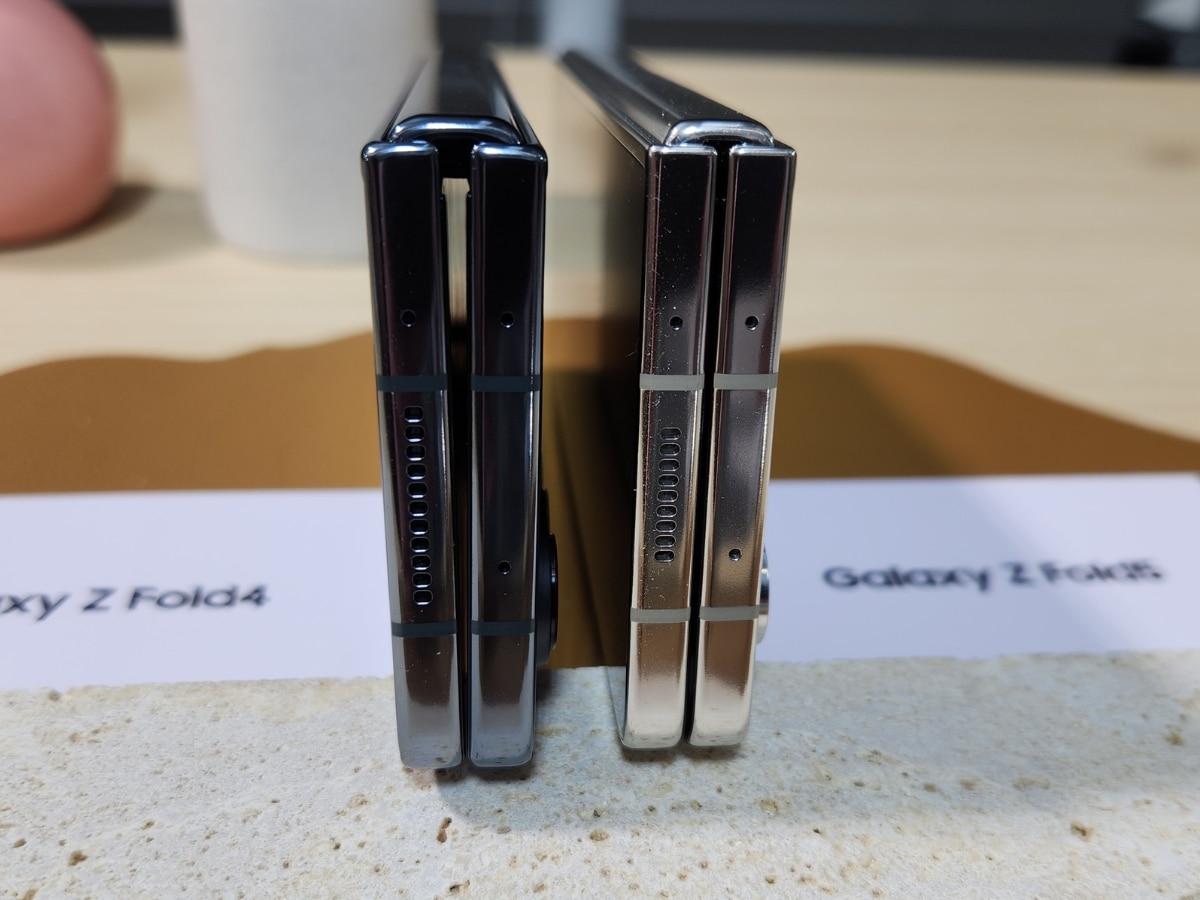 Opening up the Fold5's massive 7.6-inch main screen, the device becomes a productivity machine, particularly when paired with the new, slimmer S Pen Fold Edition. New functions include the improved Taskbar, which enables quick switching between frequently used apps—with up to four recent apps at the ready—and a two-handed drag and drop tool, enabling content to be moved swiftly between apps and screens.
At more than 2 mm thinner than its predecessor, this is a svelte, polished device that cements the Fold category as Samsung's most high-end smartphone offering. The Samsung Galaxy Z Fold5 is available in Phantom Black, Cream, and Icy Blue finishes with 256GB, 512GB and 1TB storage options. Pricing starts from AUD$2,599.
Read more of our thoughts on the Samsung Galaxy Z Fold5 here.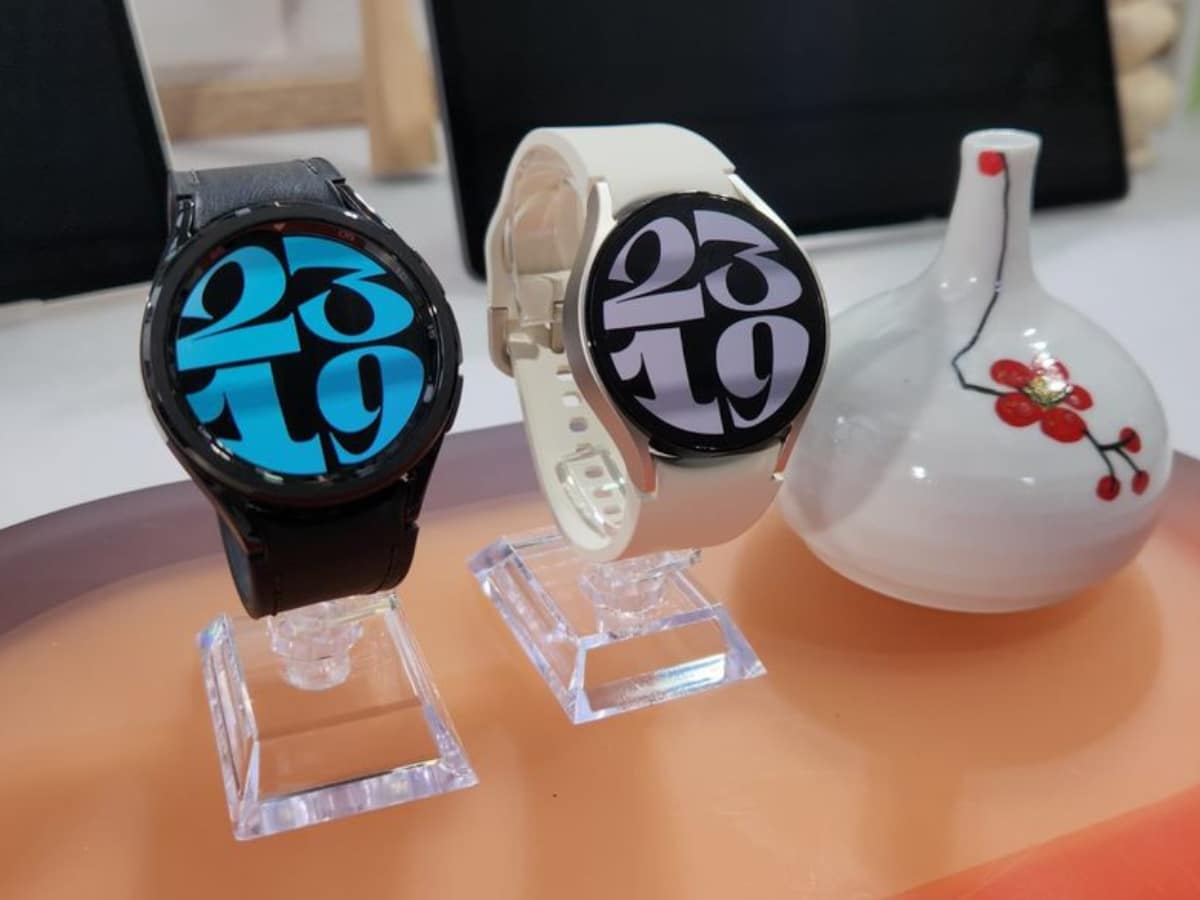 Samsung Galaxy Watch6 and Watch6 Classic
Why not a fancy new wearable to go along with your flash new phone? Samsung has also unveiled its Watch6 and Watch6 Classic devices, placing a focus on holistic health and—like their smartphone compadres—sleeker design, this time via a slimmer bezel, larger display, and more interactive user interface.
With a 20 per cent larger display than previous models, this new range of wearables makes it easier to navigate menus and features, even if your digits are on the larger side. Packing a higher resolution display with a peak brightness of 2,000 nits, you can easily view your smartwatch screen no matter the lighting conditions. Plus, with a 30 per cent slimmer bezel and a 15 per cent thinner rotating bezel on the Watch6 and Watch6 Classic respectively, these are the most formidable yet handsome wearables Samsung has produced to date.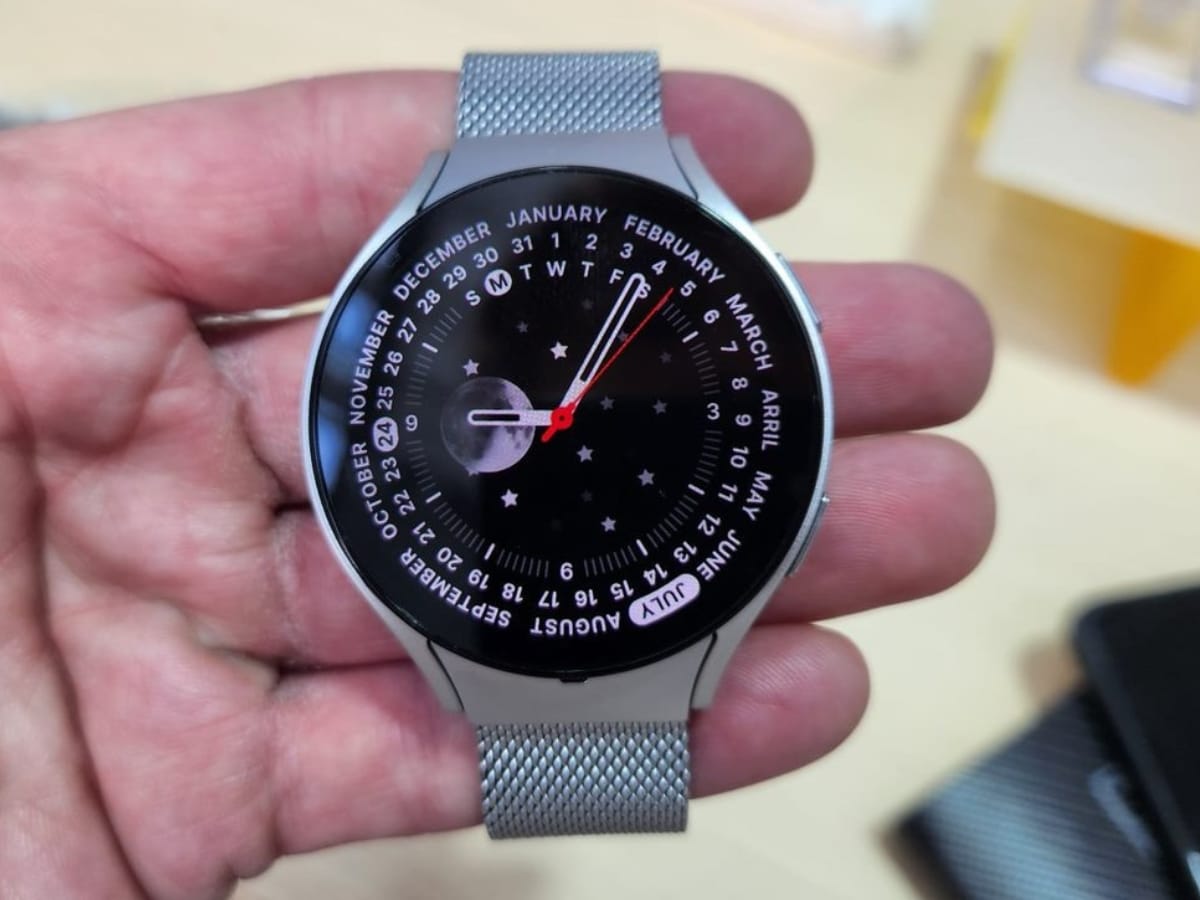 Inside, you'll find an impressive range of features designed to manage your wellness, starting with sleep. Tracking a range of Sleep Score Factors—including total sleep time, sleep cycle, and awake time—the Watch6 and Watch6 Classic use this data to provide Sleep Coaching, consisting of tailored instructions, tips, and reminders to help you optimise your shut-eye. But sleep is just the beginning, the Watch6 range measures everything from body composition to heart rate and blood pressure. It even offers a Personalised Heart Rate Zone feature, which will help you keep your workout exertion right where it needs to be for maximum results.
With more sensors than you can shake your wrist at, the Watch6 and Watch6 Classic are powerful wellness devices wrapped in refined and robust case designs. With plenty of options, including Graphite, Gold, Black and Silver finishes across the range (not to mention the incredibly varied interchangeable strap options), as well as 40mm and 44 mm Watch6 models and 43mm and 47mm Watch6 Classic models, chances are Samsung has a wearable that's just right for you. Prices start at AUD$549.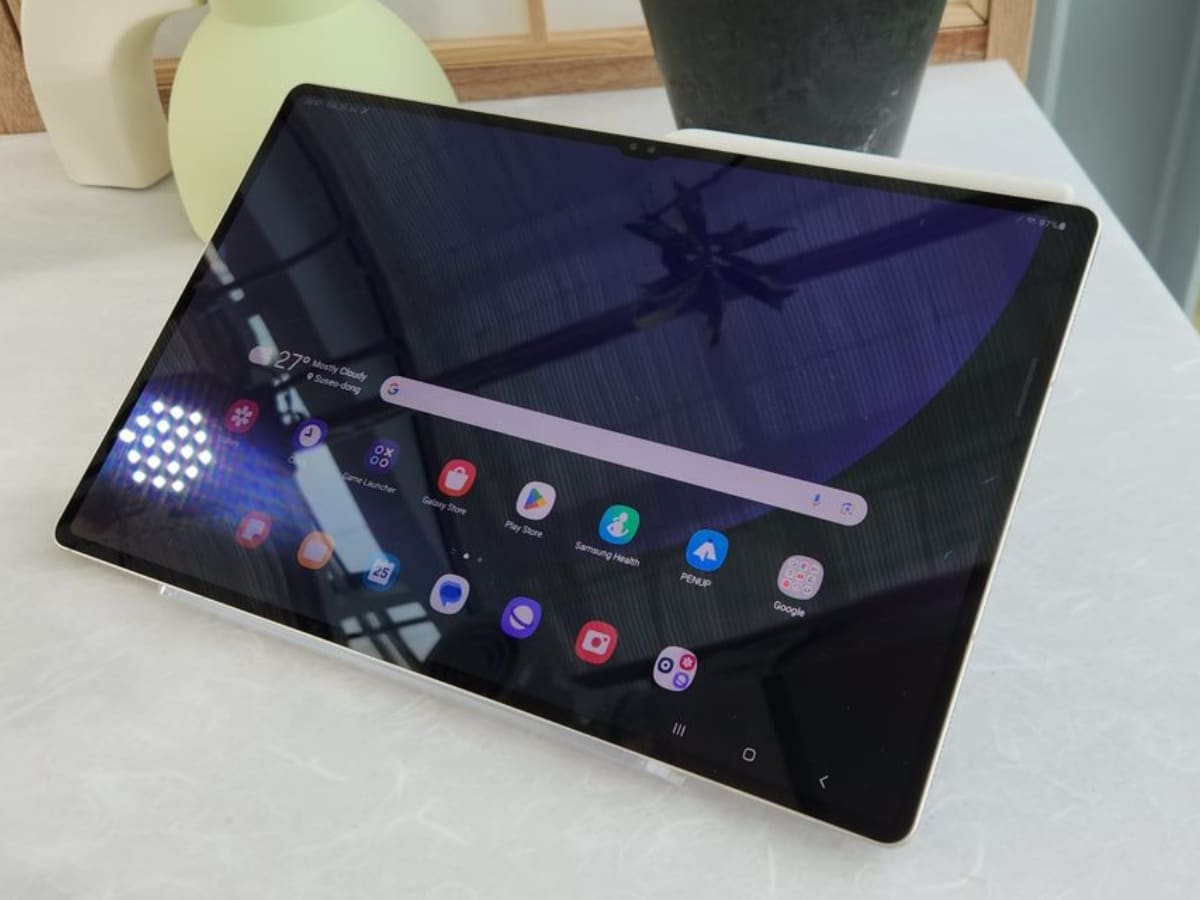 Samsung Galaxy Tab S9, S9+ and S9 Ultra
The final addition to Samsung's Galaxy ecosystem from Unpacked 2023 is a range of strikingly slim tablets designed to up your creativity and productivity. Boasting a Dynamic AMOLED 2X display, Qualcomm Snapdragon 8 Gen 2 chipset, and a faster, more responsive, in-box S Pen that shares the same IP68 water and dust resistance rating as the tablet it accompanies, Samsung intends for these tablets to be as at home outdoors as they are in your home or office.
The range offers three sizes: the 11-inch S9, 12.4-inch S9+, and the 14-inch S9 Ultra, all of which are incredibly light and have a thickness of as little as 5.5 mm, making for incredible portability. Meanwhile, video conferencing and snaps on the go are handled by the front-facing 12MP wide and ultra-wide lenses and rear 13MP wide and 8MP ultra-wide lenses. With their light weight, these devices make for surprisingly usable photographic tools – not something we normally associate with tablets. Naturally, you can then edit your best snaps on the range's impressive screens, which also offer excellent entertainment experiences, a feature further enhanced by the inclusion of 20 per cent larger quad speakers with sound from AKG and Dolby Atmos.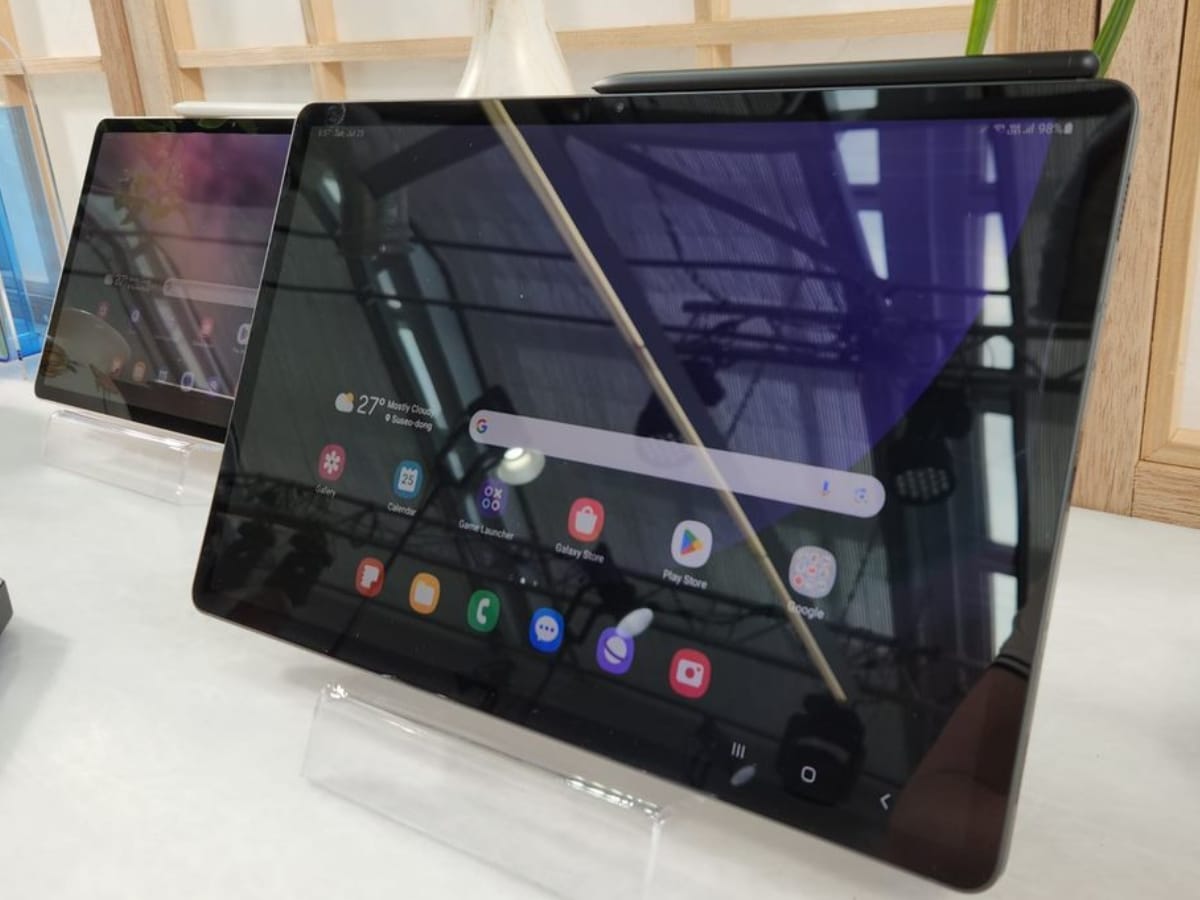 Enhanced productivity comes via a range of features, including the Multi Window tool, which enables up to three apps to be displayed at once as an organised grid of adjustable windows, and a Second Screen functionality, which makes the S9 range able to mirror or extend your PC screen to your tablet.
The S9, S9+, and particularly the S9 Ultra are a very premium tablet proposition, combining power, portability, and good looks in one. The range is available in Graphite and Beige finishes with pricing starting from AUD$1,299.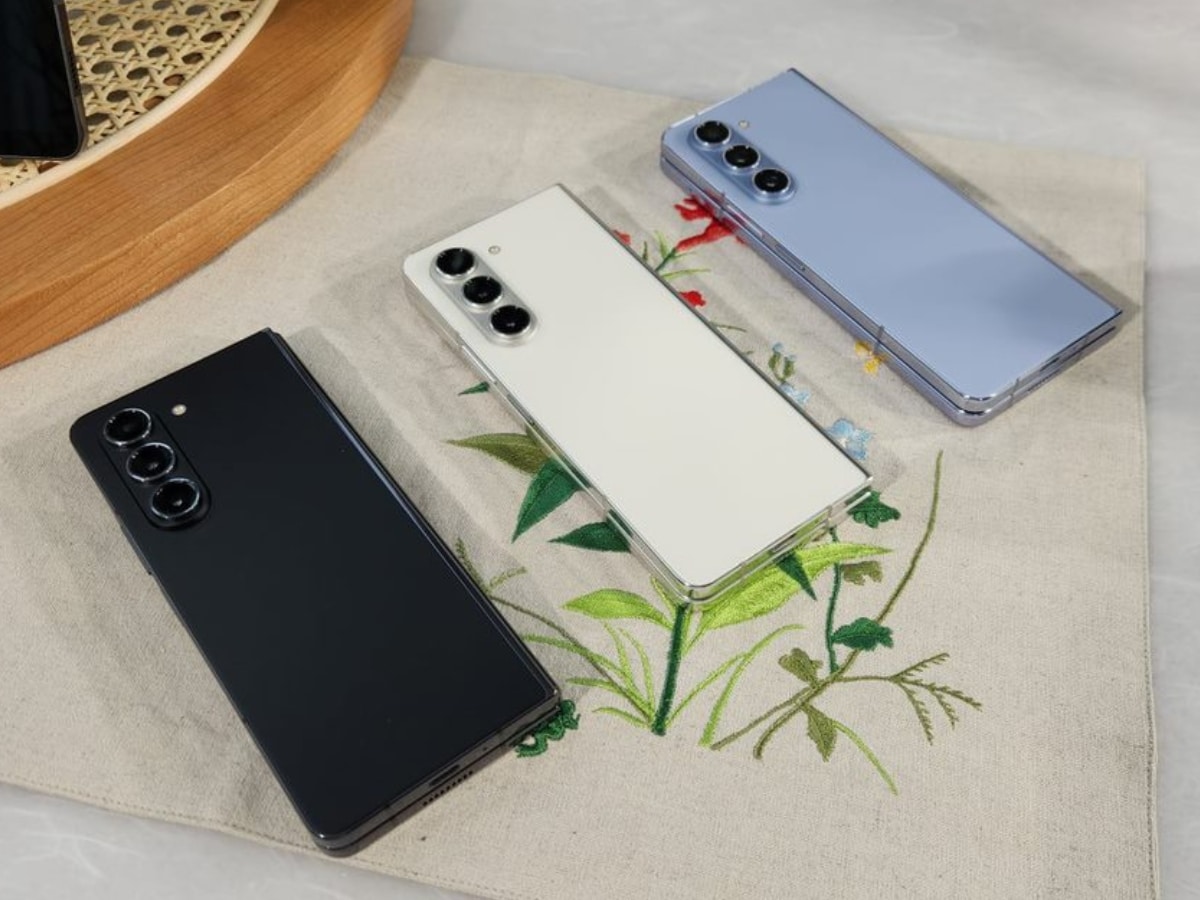 More From Samsung Unpacked 2023
Keep an eye out for more from this year's Unpacked over the coming days as we go hands-on with Samsung's new devices and bring you all the details around what these new devices have to offer.
Until then, check out the full range of products from the Samsung website below.