Florida Man Threatens to Sue Over $18,000 Invisible Sculpture
Bloody confused. That's how we felt when we first heard about Florida Man 'Tom Miller' who is threatening to sue Italian artist Salvatore Garau over his controversial "invisible sculpture". Yep, you guessed it, the sculpture about s**t f****n' all and it recently sold at auction for US$18,300. As expected, the sculpture caused a stir online with many people recreating their own versions of nothing, but it looks to have sparked the logic cell of old mate Tommy's brain who reckons he created nothing first! Let's find out what on earth he's going on about.
You'll also like:
CryptoPunk #7523 NFT Sells at Sotheby's for $15M
Enormous LEGO World Map Takes You Around the World in 11,000 Pieces
This Daniel Arsham x Haydenshapes 'Wave Relic' Surfboard Sold Out in Minutes
Finally, a law suit over something profoundly important! https://t.co/AjOR4wTg5o

— Tom Miller (@millerworks) June 29, 2021
The exchange with the plaintiff Tommy Miller reads something like a walking and talking meme. In an interview with WCJB-TV, he couldn't wait to let the people know his truth, stating "When I saw , I thought, 'Well that's exactly my idea". Going further to explain himself in an email exchange with Artnet News, the plaintiff further speculated that
"…Nothing is very important to me, I should be credited with Nothing (specifically the idea of Nothing fashioned into sculpture form), and Gainesville, Florida—not Italy—is where Nothing happened first," said Gainsville, Florida man Tom Miller.
Now we typically pride ourselves on not giving people like this the time of day, but this one is just too good to resist. Tom Miller decided his best course of action would be hiring an Italian lawyer and formulating a threat of legal action outlining the parties intent to sue if an amicable resolution can't be met. "We think that it is clear that Mr Miller created his work before Mr Garau and we know that Mr Garau was aware of the work," said his attorney Richard Fabiani.
We reckon Tom and his lawyers have a bit of an uphill battle on their hands here. However ridiculous you might find immaterial art it's a mode that has been expressed in the studios of famous artists such as Yves Klein since the 1950s. And that's not to even acknowledge the amount of invisible art we have lying around our office. We've even got an invisible Eames chair over in the corner, just don't sit on it!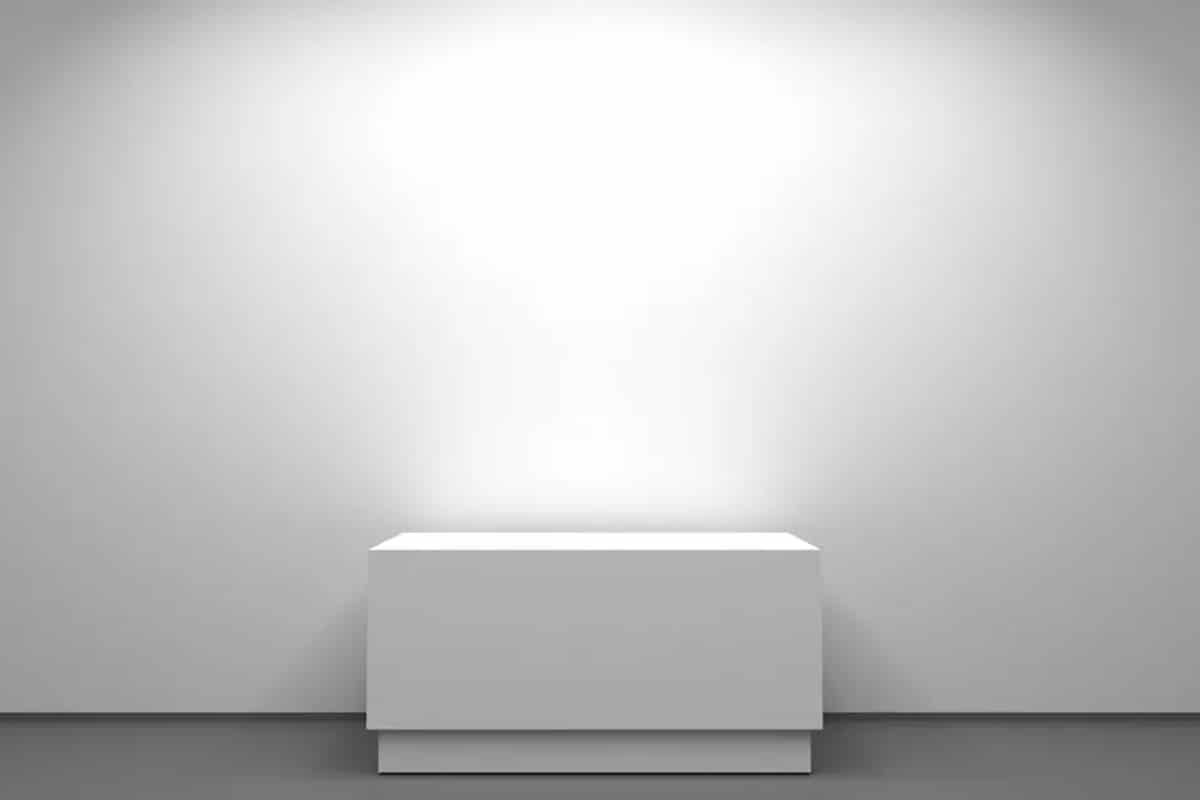 You'll also like:
CryptoPunk #7523 NFT Sells at Sotheby's for $15M
Enormous LEGO World Map Takes You Around the World in 11,000 Pieces
This Daniel Arsham x Haydenshapes 'Wave Relic' Surfboard Sold Out in Minutes