This Daniel Arsham x Haydenshapes 'Wave Relic' Surfboard
Daniel Arsham, Haydenshapes and STAMPD's own Chris Stamp have collaborated on a signature 'Arsham' style surfboard and line of limited-edition apparel titled 'Wave Relic'. Fans of the ocean and technical craftsmanship will enjoy the lineup of surf gear, T-shirts, hoodies, sweatpants, jackets, and caps in black and white. All of which are available at the pop-up in Bondi from the 8th to the 9th of May. The highlight of the collection is the 500 limited edition 'eroded' surfboards designed by homegrown Aussie talent Hayden Cox of Haydenshapes, which sold out in just 7 minutes.
Daniel Arsham x Haydenshape 'Wave Relic' Pop-up
When: May 8-9 2021
Where: 97 Hall St, Bondi
What: Pop-up celebrating Daniel Arsham x Haydenshape 'Wave Relic' 500 Limited edition eroded surfboards
The Arsham X Haydenshapes Eroded Surfboard is described as a functional eroded "crystalized" surfboard constructed using traditional surfboard foam, resin and fibreglass, it's the untraditional and experimental construction methods that make it so one of a kind. Included on the board are quartz and selenite detailing, a staple of Arshams design language.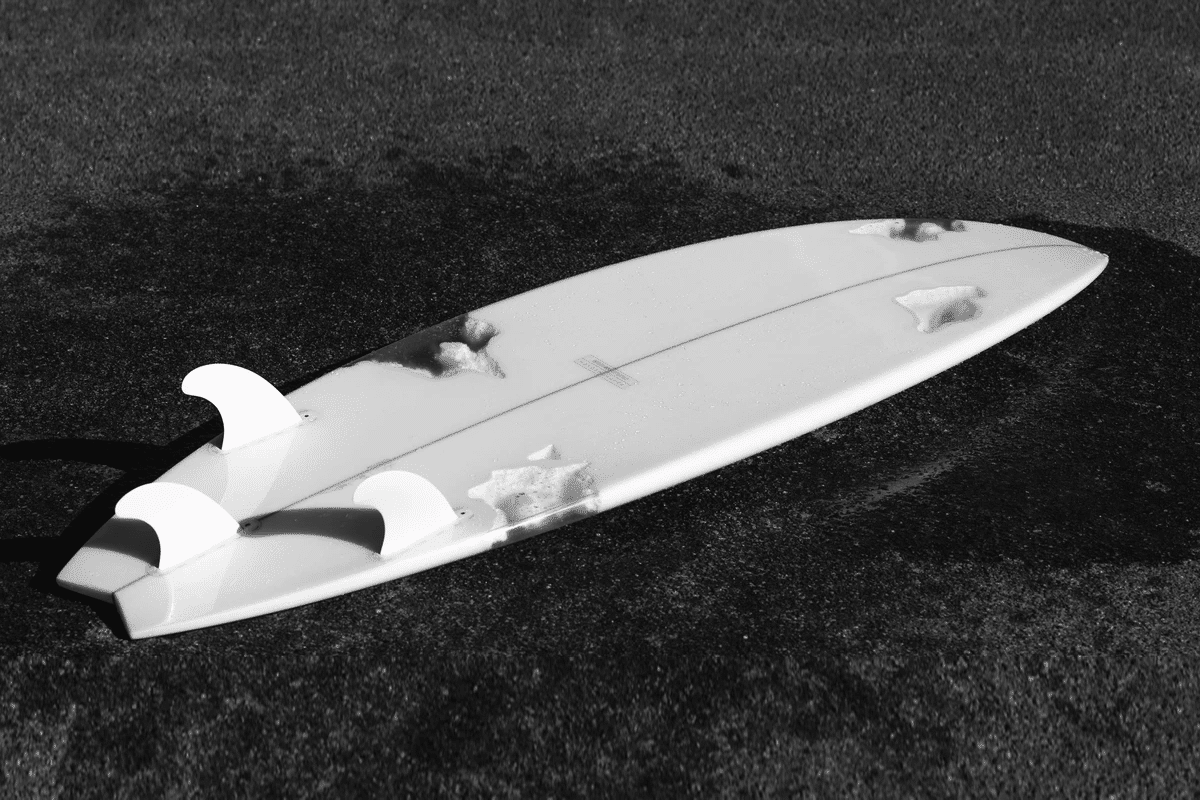 For the brief; Australia's own Hayden Cox of Haydenshapes incorporated Arsham's fictional archeological erosions in 3D physical form while replicating the feel and function of a traditional surfboard. The result is a typical shortboard weight and shape, with the highlight of eroded hollow sections scattered internally throughout the board hidden beneath a clear polished fibreglass window.
While fans won't be able to secure a surfboard for themselves, you will still be able to explore the collection in its entirety at the pop-up in Bondi. Along with the surfboard, the shop will feature a range of Stampd x Daniel Arsham x Haydenshapes apparel in true Arsham form. Housed in an awesome space designed to incorporate surfboard materials in the construction of the fit-out. e.g. eroded foam material used to clad the walls of the space in the style of Daniel Arsham. All of which will be re-used by Hayden once the activation is over.
You'll also like:
Patek Philippe Nautilus Green Revamps a Dying Breed
Sneaker News #30 – Two Shoes Collide in Ballsy Nike and Sacai Collaboration
Diamonds are a Man's Best Friend: Tiffany & Co. Release Men's Engagement Rings