10 Highest-Paid YouTubers for 2022
How much do YouTubers make? It's a question we've all been asking ourselves since we first took a gander at PewDiePie's net worth however many years ago. Meanwhile, Pewd's didn't even make Forbes' recent list of the 10 highest-paid YouTubers for 2022, which only goes to show just how much money one can earn when they master this particular platform. Of course, for every successful influencer and vlogger, there are about a million nobodies hovering around the bottom rung so take from that what you will.
As for the highest-paid YouTuber, we'll go ahead and spoil it for you. His name is Jimmy Donaldson and you know him best as MrBeast. Only 23-years-old, he's amassed a small fortune by way of his mega-popular channel, which often features expensive and elaborate stunts. How much does MrBeast make? You ask. Well, he reportedly raked in about USD$54 million in 2021 alone, according to Forbes.
When you tally up the 2021 earnings of the top 10 richest YouTubers, you end up with a total fortune of about USD$300 million. That puts the Internet video channel far ahead of TikTok in terms of potential income for its foremost celebrities. Maybe that will change at some point in the near future, or maybe the numbers will only climb from here. It's not like YouTube shows any real signs of slowing down, after all.
Speaking of PewDiePie's net worth, it reportedly comes in at an estimated USD$40 million. Some sources dispute the number and contest that it's actually much, much higher. Nevertheless, Forbes didn't include him on their list of the 10 highest-paid YouTubers for 2022. That's because they based the list on each YouTuber's respective revenue in 2021 as opposed to overall earnings. It makes MrBeast's net worth and estimated earnings all the more impressive.
How Creators Make Money on YouTube
There are all kinds of ways to get paid through YouTube and not just the obvious ones. Indeed, even those who rake in thousands upon thousands of hits aren't necessarily earning bank. To be a true success story, one has to think outside the box by exploring a wide range of peripheral factors.
Hence, asking "how much does YouTube pay" is in and of itself a loaded question because there is no one answer. Popular users like Ryan's World's (net worth estimated at USD$32 million) synergise a variety of revenue streams through their channels and followings.
Remember, YouTube makes money through premium subscribers and advertisers. If you're scoring tons of hits but not seeing money, it could be due to the fact that your subscribers aren't watching ads. When a lot of your subscribers are YouTube premium members, however, you'll get paid when they watch your videos regardless of ads.
Without turning this into a how-to guide, here are some ways you can get paid on YouTube:
sell merch
join the YouTube Partner Program
use your influence to partner with brands and sponsors
crowdfund
license your content for use outside of YouTube
become an affiliate marketer
explore peripheral opportunities on other mediums or in other industries
sell your back catalog to a third party like Spotter
Highest-Paid YouTubers 2022
For those wondering how much YouTubers make, now is the time to find out. Here are the highest-paid YouTubers moving into 2022.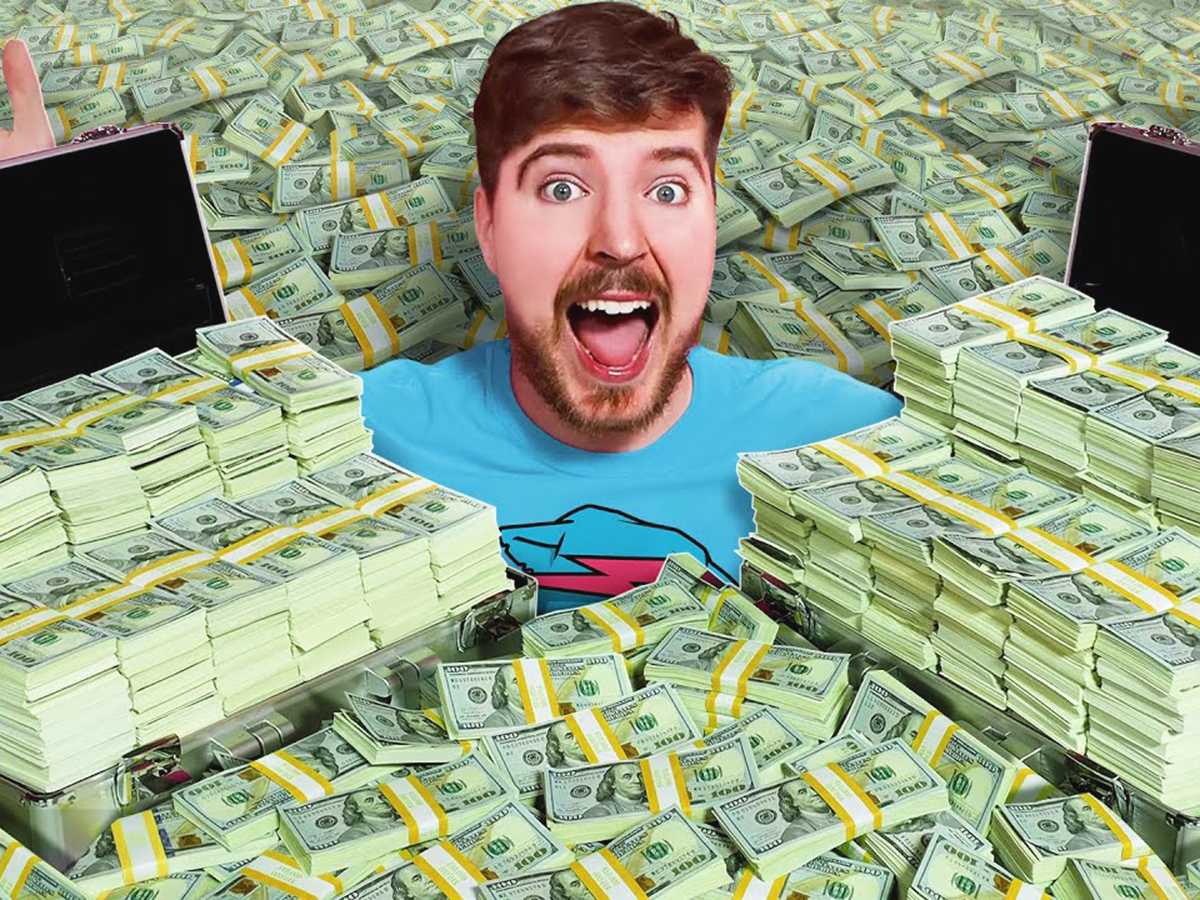 1. MrBeast
This long-running YouTube star made an early name for himself (in part) by estimating the net worth of his fellow content creators. How's that for irony? His record-breaking earnings represent a massive increase over the previous year's list topper, Ryan's World (who reportedly made USD$29.5 million in 2020). In addition to running several YouTube channels and selling merch, MrBeast is also behind a number of successful business ventures. One is a popular app, whereby users can order branded burgers and sandwiches through participating restaurants. He's also quite the philanthropist, raising tons of money for all sorts of charitable causes. The list of accomplishments goes on and on. So how much does MrBeast make? A lot!
2021 estimated earnings: USD$54 million
number of subscribers (main channel): 88.7 million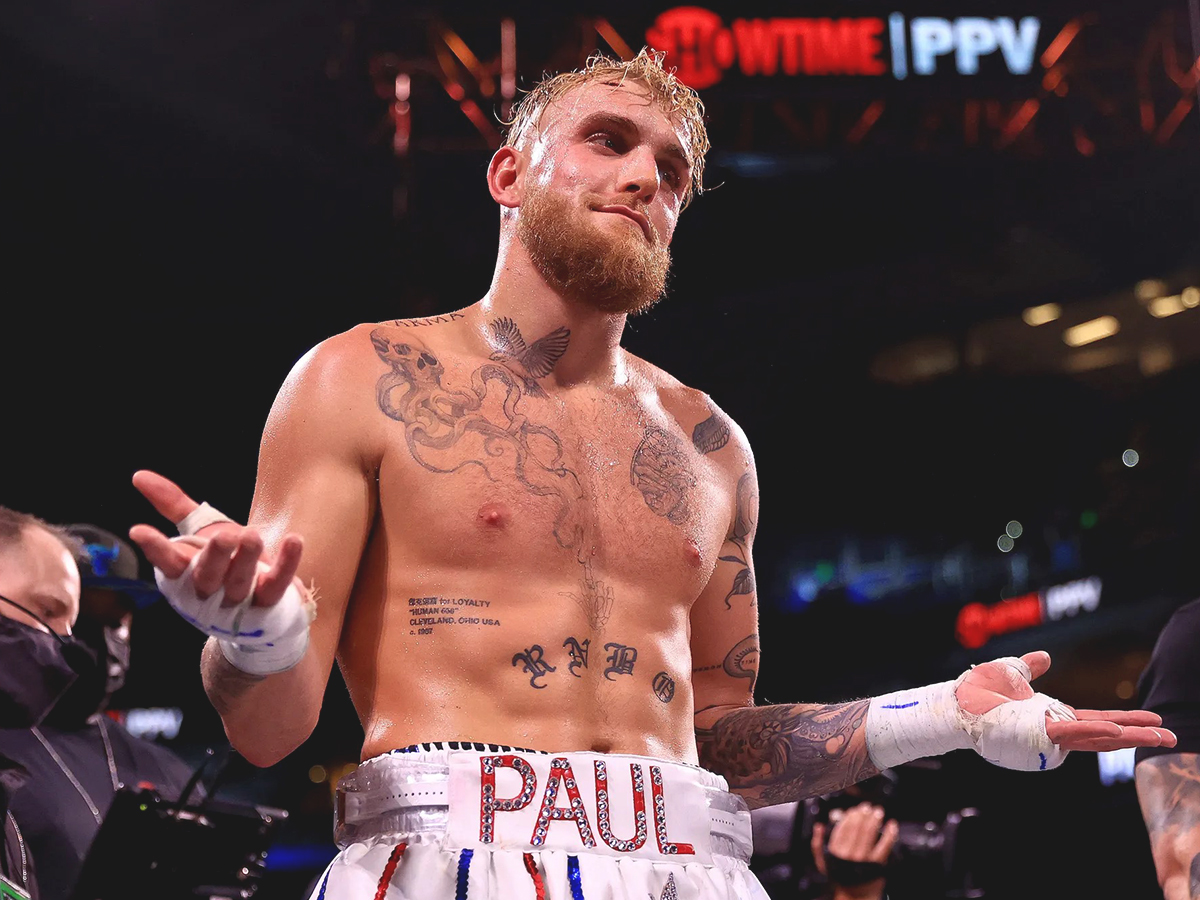 2. Jake Paul
Few YouTube personalities have branched out beyond the platform's perimeters quite like Jake Paul, who continues to dominate headlines. Whilst still a content creator, his recent pivot toward professional boxing has sent his overall net worth soaring ever higher. In fact, Forbes reports that it's boxing—and not YouTube—that accounts for the bulk of his current fortune. Anyone who thought this dude and his brother were a flash in the pan thought wrong, to say the least.
2021 estimated earnings: USD$45 million
number of subscribers (main channel): 20.4 million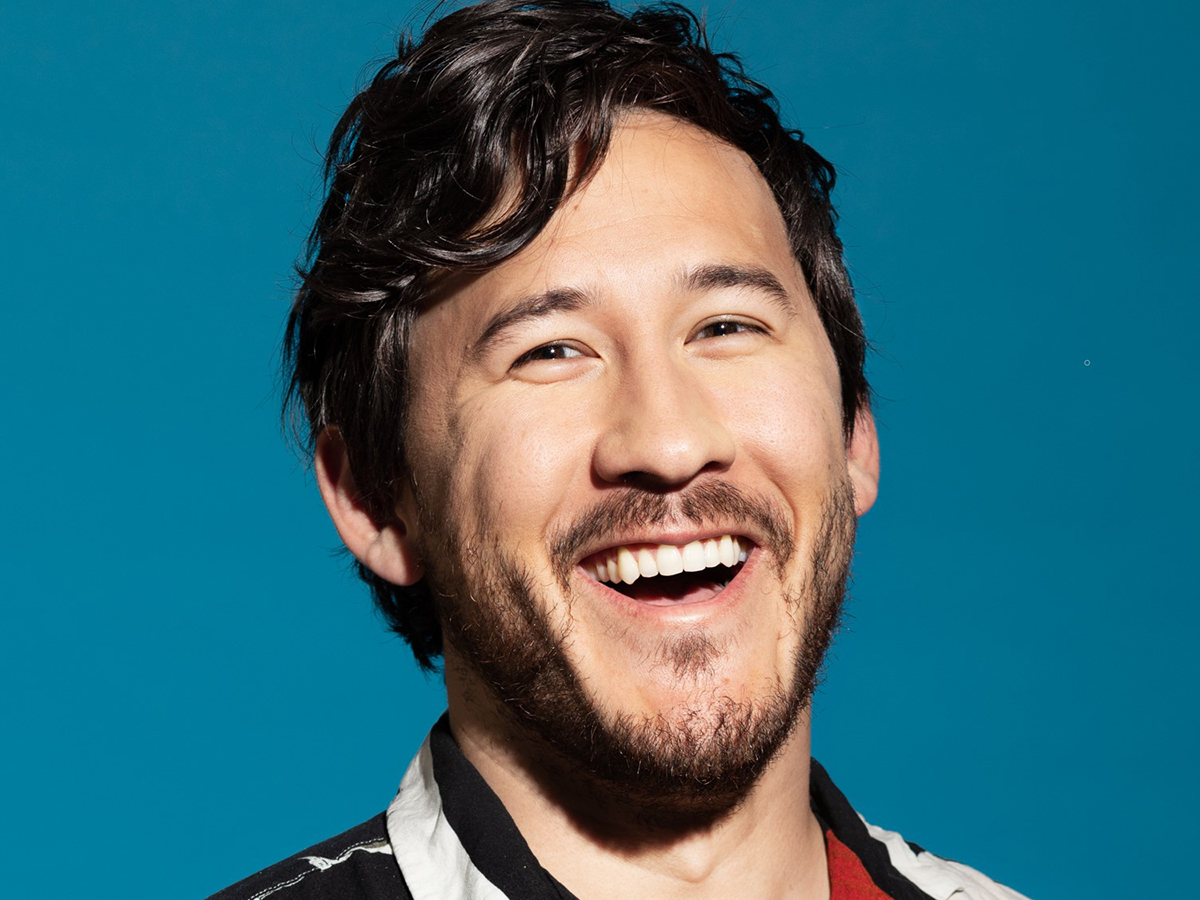 3. Markiplier
Powered by his Unus Annus series and adjoining merch sales, this social media stalwart nearly doubled his annual earnings from 2020. He made an early name for himself as an avid gamer and continues to explore peripheral opportunities such as podcasting and television. According to recent estimates, Markiplier's channel has racked up over 17.3 billion total video views as of this year. It should come as a surprise to no one that he remains one of the richest YouTubers.
2021 estimated earnings: USD$38 million
number of subscribers (main channel): 31.7 million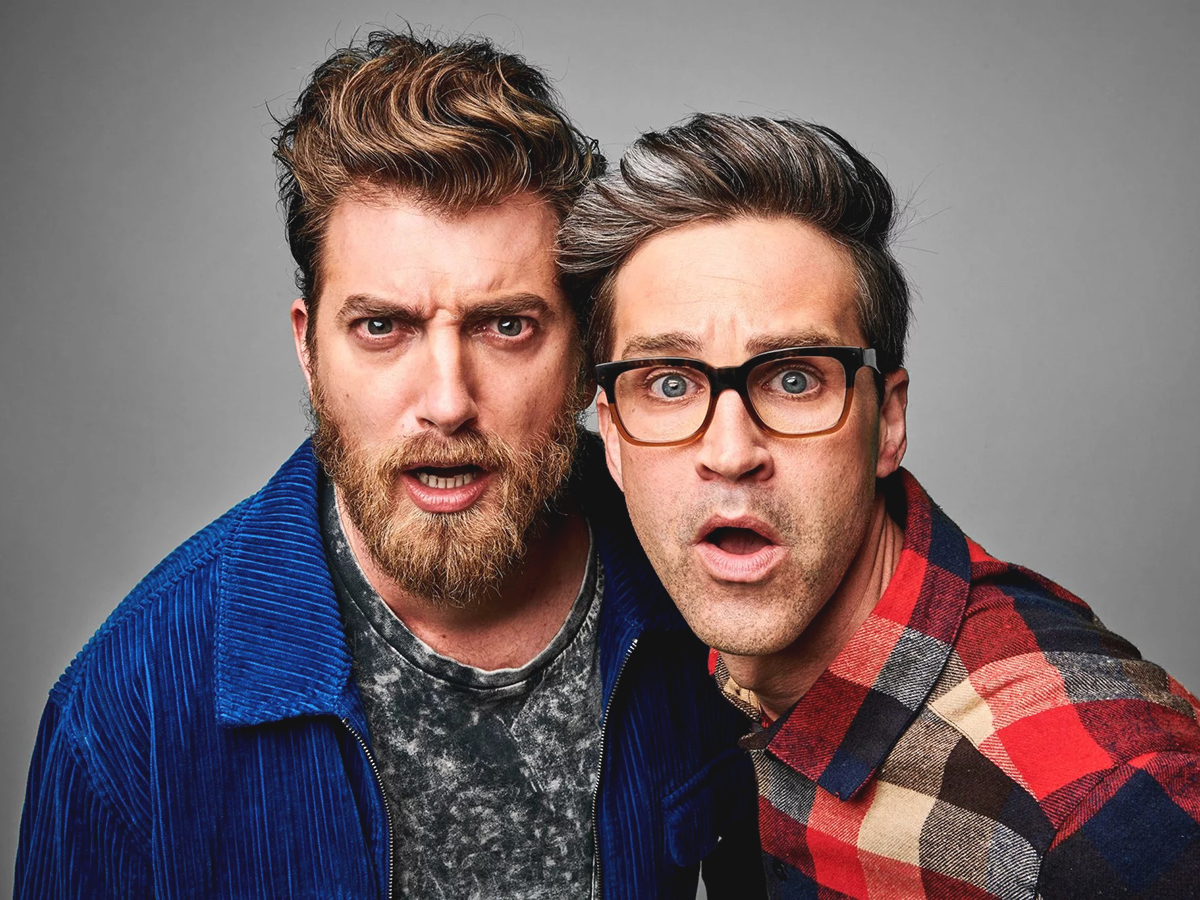 4. Rhett & Link
By taking a nerd-centric approach to comedy, this clever duo quickly established their brand and expanded from there. Their family-friendly talk show "Good Mythical Morning" remains massively popular, as does their collaborative cooking show "Mythical Kitchen." Those are but a few amongst the number of lucrative ventures pursued by Rhett & Link, two of the highest-paid YouTubers.
2021 estimated earnings: USD$30 million
number of subscribers (Good Mythical Morning): 17.4 million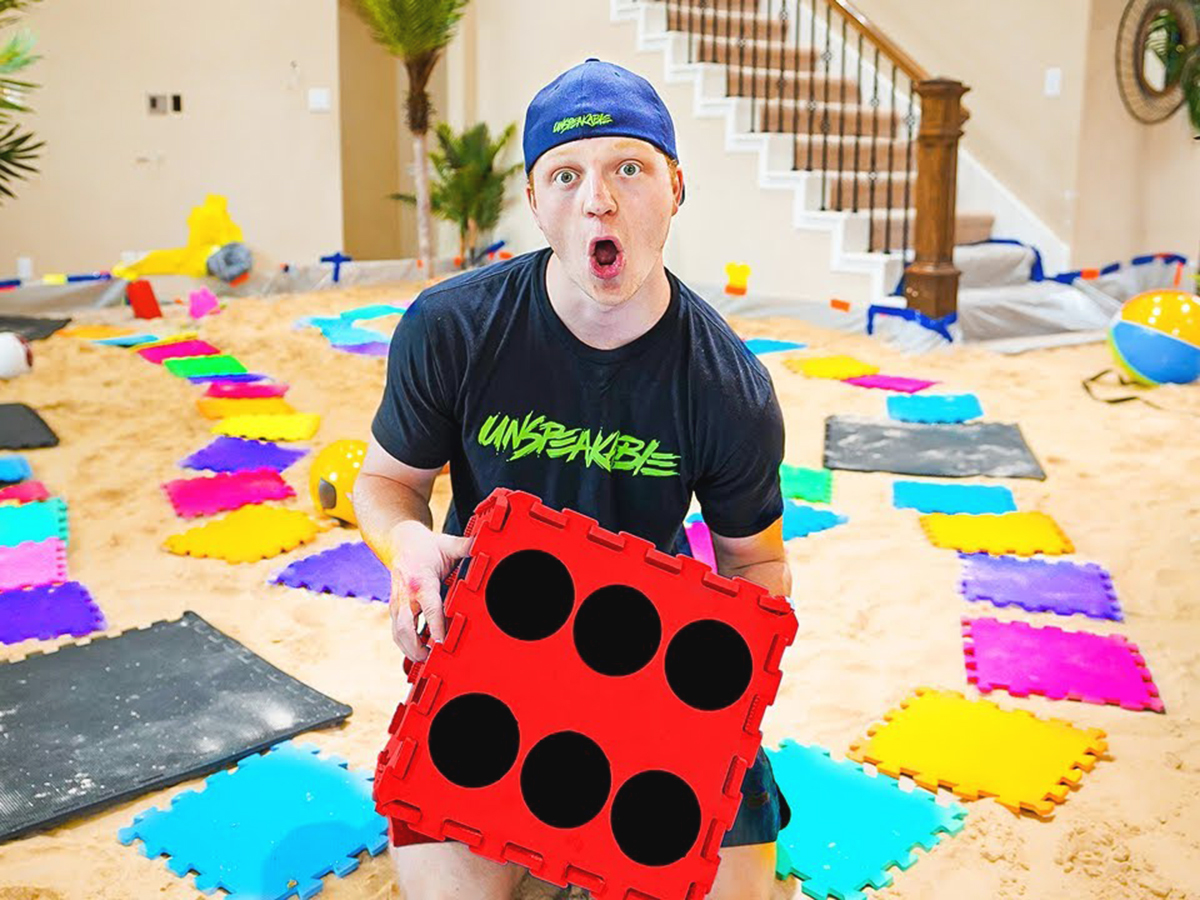 5. Unspeakable
This energetic social media star debuts on the list of highest-paid YouTubers with his respectable earnings of USD$28.5 million in 2021. A master of Minecraft (amongst other things), Nathan Graham—aka Unspeakable—is also no stranger to wild and outrageous stunts. He recently sold his back catalog to Spotter for a lump sum and that helps explain the explosion of income.
2021 estimated earnings: USD$28.5 million
number of subscribers (main channel): 12.9 million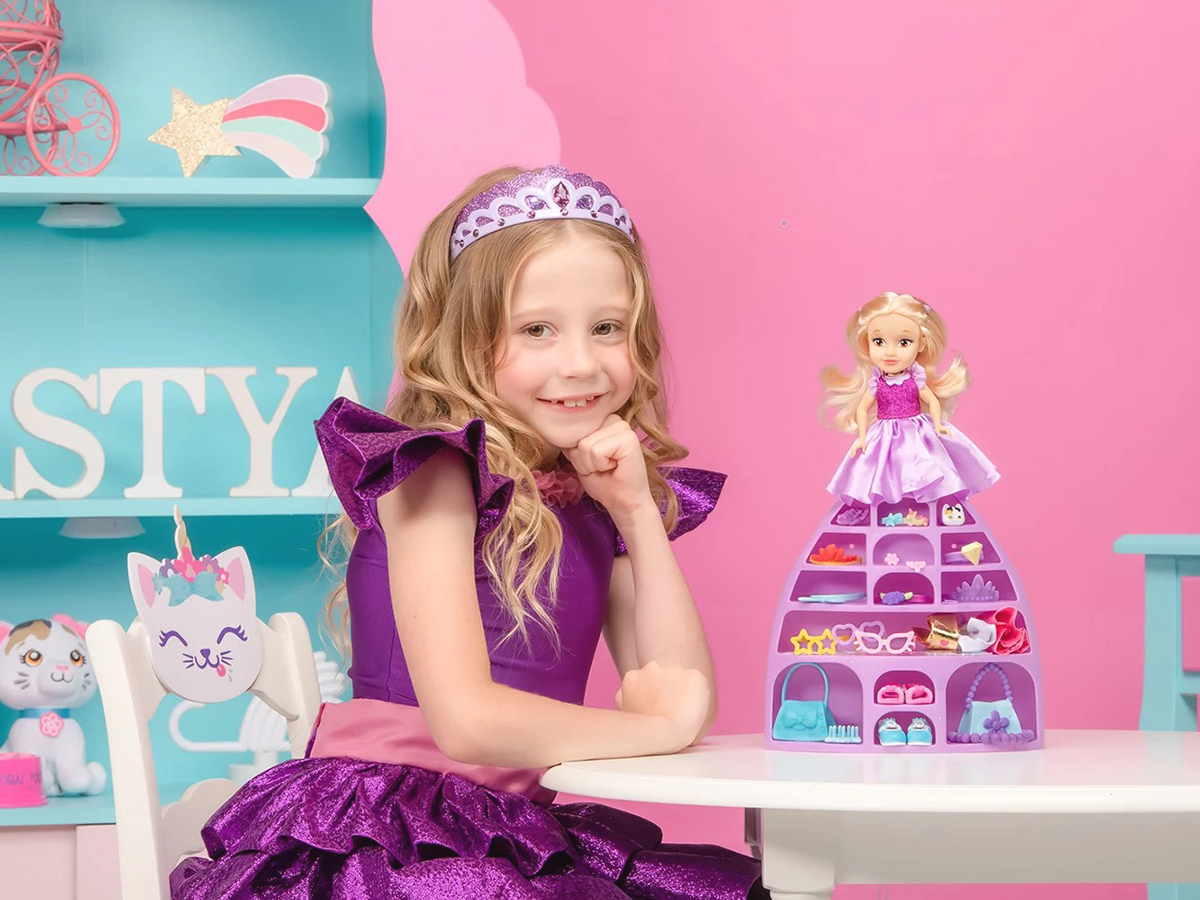 6. Like Nastya
Russian-born YouTuber Anastasia Radzinskaya goes by the moniker of Like Nastya and brings viewers into her world through an ongoing series of well-produced videos. Born with cerebral palsy, she remains effortlessly relatable and inspiring to millions of children and adults alike. Like Unspeakable, Nastya recently sold the rights to her back catalog to Spotter and that explains a generous portion of her current net worth. She also sells tons of merch and even released an NFT collection with celebrity businessman Gary Vaynerchuk (aka Gary Vee).
2021 estimated earnings: USD$28 million
number of subscribers: 86 million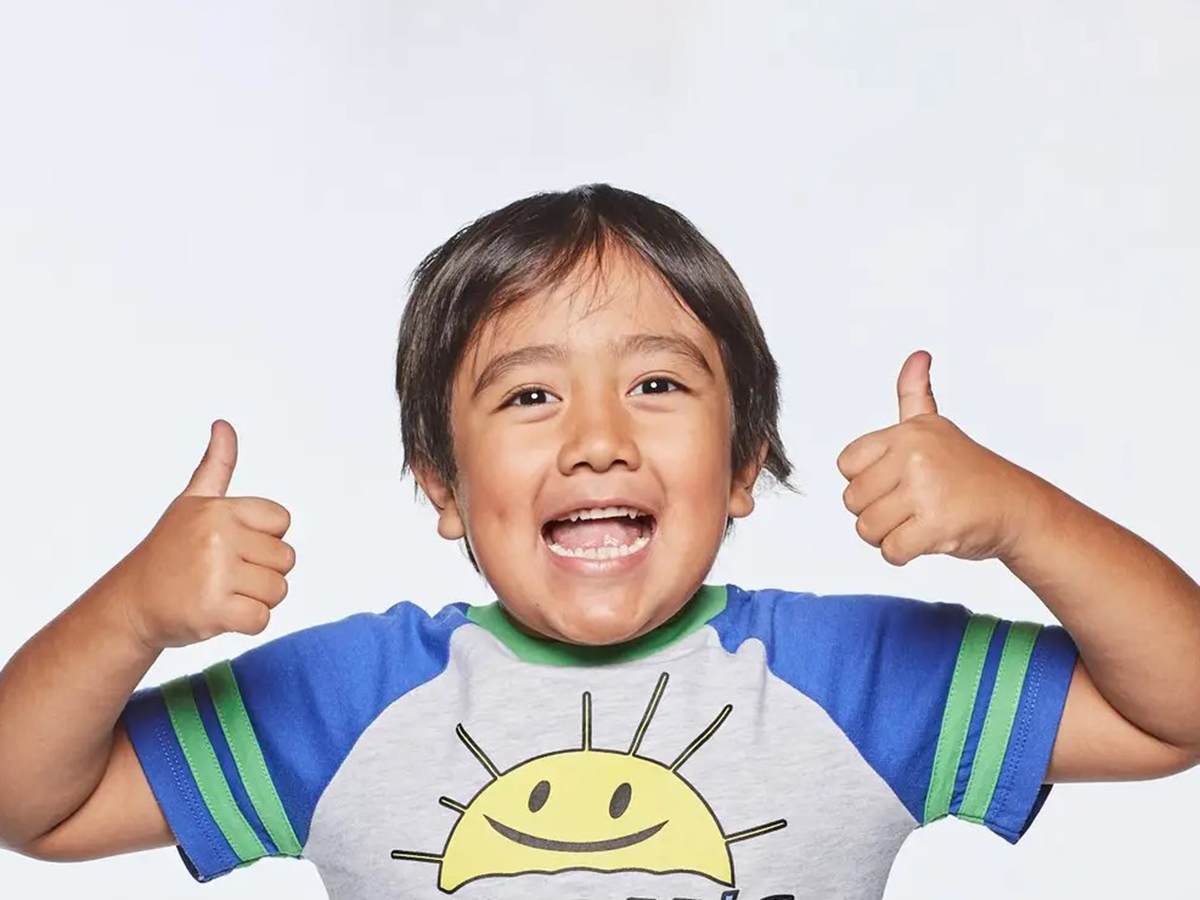 7. Ryan's World
Last year's biggest earner, this child entertainer (real name Ryan Kaji) continues to make serious bank after six years on YouTube. Now 10 years old, he's pursuing various opportunities as he outgrows his initial core audience, such as licensing out the animated co-stars that appear in his videos. He's also a major brand name at places like Target and Walmart, where you can find his merch on the shelves. With a huge net worth, Ryan's World never has to worry about going broke, but that won't stop his guardians and their business partners from exploring every option.
2021 estimated earnings: USD$28 million
number of subscribers: 31.5 million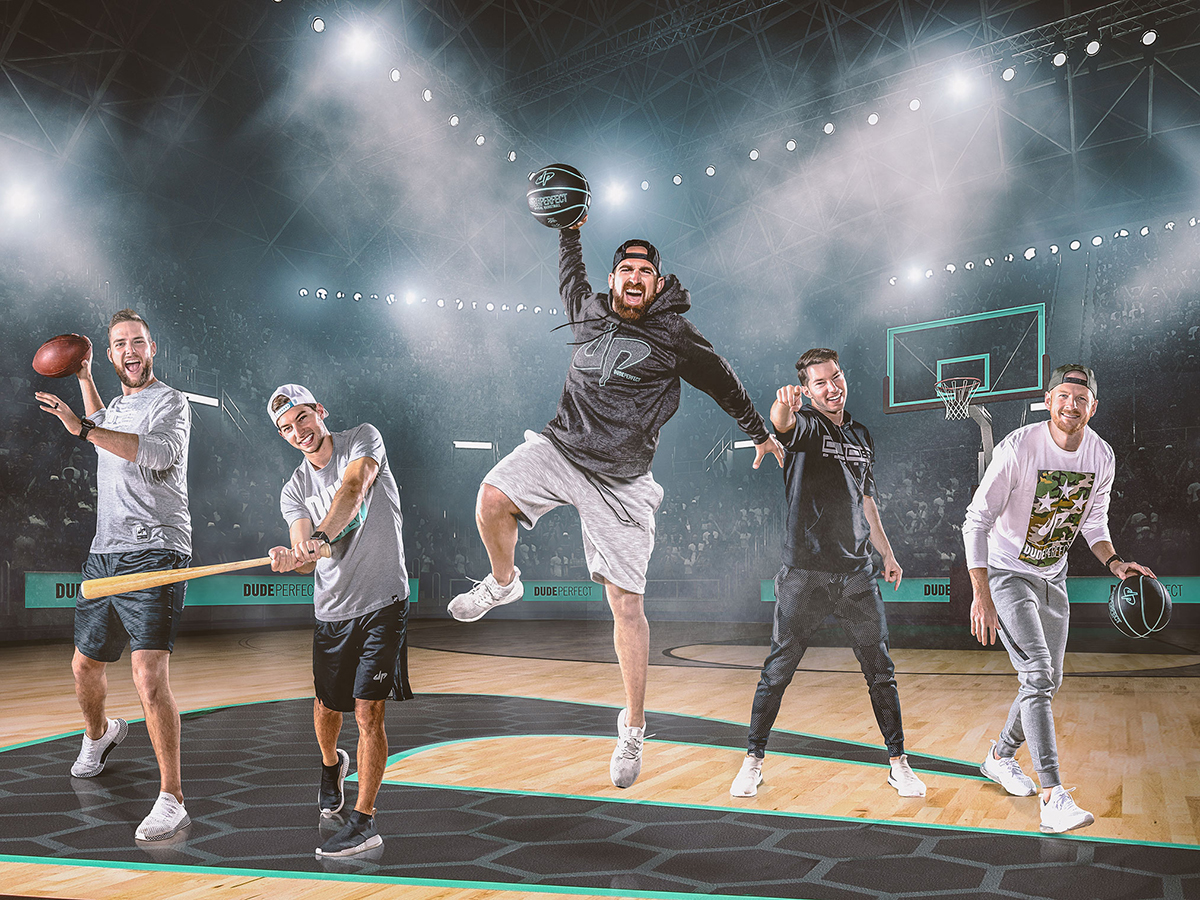 8. Dude Perfect
This Texas-based comedy troupe rips pages out of the "Jackass" playbook by performing the kind of tricks and stunts that you simply shouldn't try at home. Then again, they recently published a how-to book—complete with step-by-step instructions—so maybe you should try these tricks at home (their suggestion, not ours). They also embark on the occasional live tour across America, which presumably adds a zero or two to the bottom line. Pair that with merch and other revenue streams and you're looking at some of the richest YouTubers in existence.
2021 estimated earnings: USD$20 million
number of subscribers: 57 million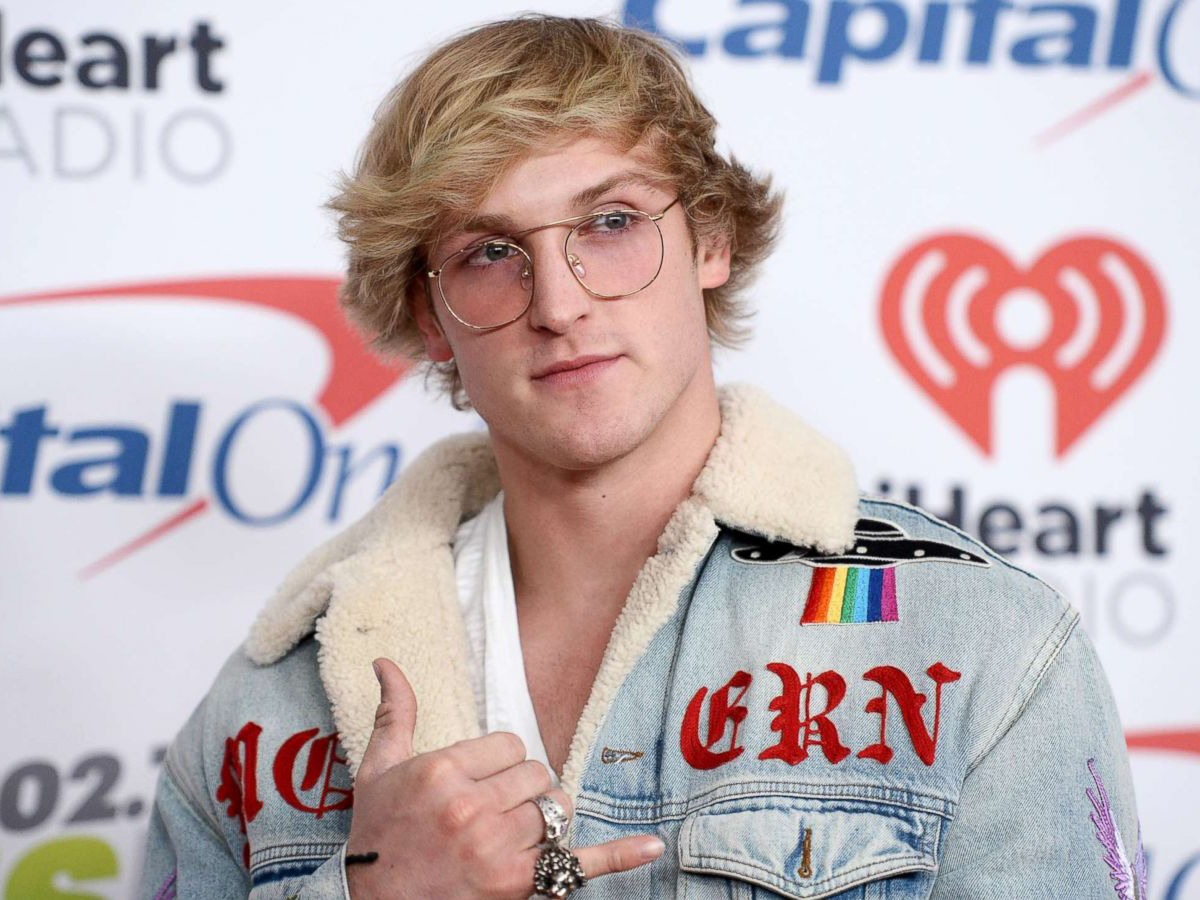 9. Logan Paul
Even in today's ultra-fast climate of content, viewers still remember the whole "suicide forest" scandal back in 2017. In spite of that and other controversies, Logan Paul and brother Jake continue to roll with the punches…literally. Now a professional boxer, Logan recently squared off against Floyd Mayweather in a widely publicised exhibition match. He also hosts a hugely popular podcast, amongst other things. And so the unstoppable Paul train keeps chugging along.
2021 estimated earnings: USD$18 million
number of subscribers (main channel): 23.3 million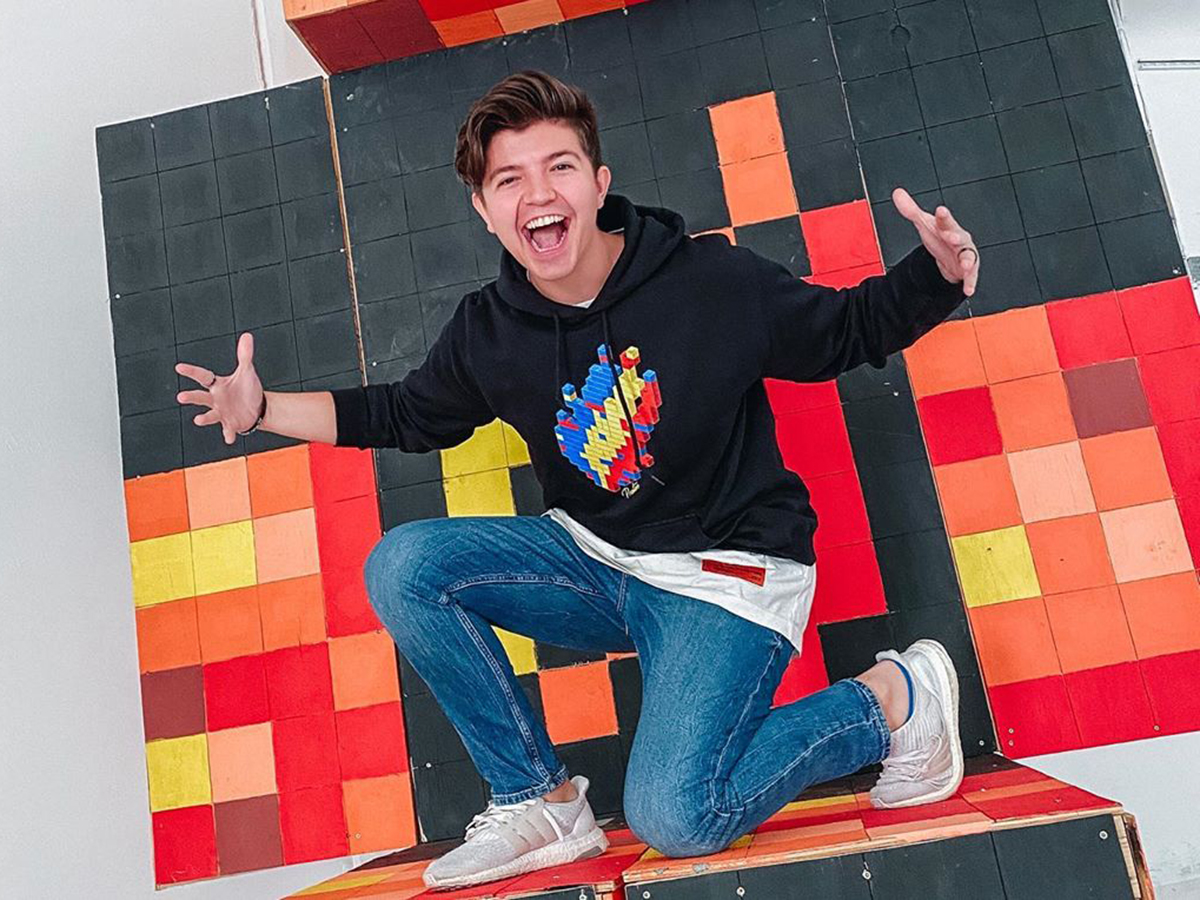 10. PrestonPlayz
If YouTube teaches us one thing, it's that it pays to play. So goes the story of PrestonPlayz (real name Preston Arsement), who's turned his impressive gaming and pranking skills into a thriving empire of content and merch. His videos span multiple channels and game titles but primarily focus on Minecraft. Whilst he didn't earn as much in 2021 as he did the year before, he still makes the list of top 10 highest-paid YouTubers.
2021 estimated earnings: USD$16 million
number of subscribers (main channel): 11.9 million
General FAQ
What is MrBeast's net worth?
Outdated sources estimate that MrBeast's net worth is USD$25 million. However, the YouTube star reportedly earned USD$54 million in 2021 alone so his actual net worth is presumably higher than previous estimates.
Who is the highest-paid YouTuber in 2022?
The highest-paid YouTuber going into 2022 is Jimmy Donaldson, who goes by the name of MrBeast. According to Forbes, he earned approximately USD$54 million in 2021 alone.