Interview – Jim Jefferies "is better than Jesus"
Australian stand-up comedian Jim Jefferies, is one of the most well-respected comics in the game today. No topic is taboo, as he tackles subject matter such as sex, drugs, politics and religion, in his trademark brazen, unrestrained, expletive-laced, blunt yet charming style of delivery. On top of selling out shows around the globe, Jefferies has also written and starred in his own sitcom "Legit" which aired for 2 seasons on the FX network.
Based in LA, Jefferies is embarking on an 16-show national tour and we're excited to see him back in Australia performing on home soil. Man of Many were lucky enough to shoot the breeze with him, here's what he had to say:
Man of Many: Let's go back to your university days. You studied performing arts at a prestigious school in Perth as a classically trained singer. How did you then go on to become a comic?
Jim Jeffries: I wanted to be a stand-up comic since I was like 12 or 14 or something. My parents wanted me to go to university, so I wanted to do something that was involved in the arts to pass time until I did become a stand up comic. I wasn't really ready to be a comic at 18. I didn't really start stand-up comedy until I was 23. I did a couple of open mic spots when I was 17 but they weren't very good. I started doing it at a Wednesday night gig in Perth that was above a bar that was called the "Brass Monkey" and I tried to get onto that as much as possible, which was a big gig for me each week.
Before you got into stand-up comedy, I take it you were a naturally funny guy. What was it like transitioning from being "that funny guy" to becoming a funny stand up comedian?
I think when I was an ameteur comic I showed a lot of promise. It's like any trade it took about four years before I started to hit my straps. Before I started thinking "oh this is a really good set I'm doing" it took at least four years to kick in. The first two years I was just standing up there doing jokes with a microphone on a stand and I didn't move or anything. I just used to stand in front of the stand and just talk. You find your rhythm and your voice after about four years,  like any apprenticeship.
There's a lot of guys up there who like wearing a suit or try doing jokes that they think will play to a certain crowd, or maybe get them corporate work. I've always written jokes that I would want to hear. So, I'm trying to entertain myself more than anything.
Earlier in your career you were based in the UK for a while then you moved over to the US. How did you find these audiences responded to your brash, unapologetic Australian style of humor?
I only did a couple of years in Australia before I moved to the UK. In the Uk I find they are the most lively audiences in the world. But then moving to America, I don't think that with what I do, and the swearing that I use, and the hostile environment that maybe happens at my gigs, I don't think I could have started off in America. Luckily when I got to America I already had a bit of a following, so I could just play to my own audience. If I had to start from square one and no one knew me in America, I don't think I would have stuck at it. England was easy, but America was difficult because of the religious groups and the gun nuts and what have you.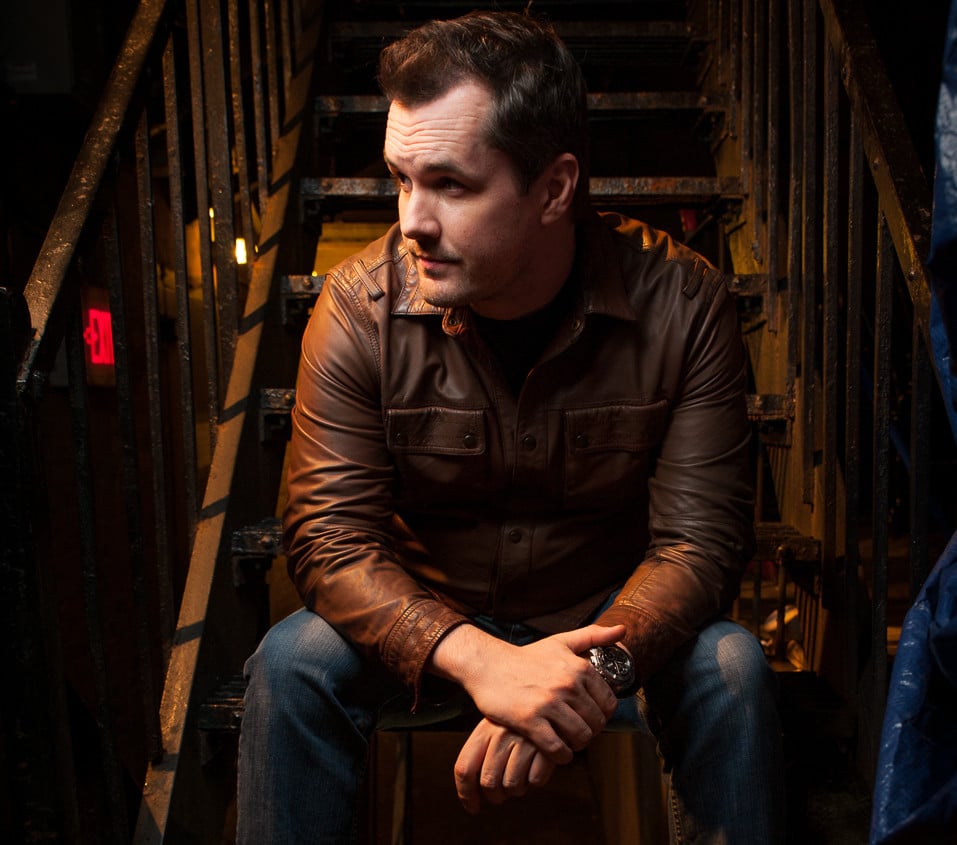 You went on to write and star in your own TV show ("Legit"), which is quite an achievement. What was the process like to see that project come to fruition?
I sold a few scripts and I'm working on a another one for American TV right now. From selling a script to getting a show on air, it's like winning the lottery every week. The first week you sell the script and you're like "I've sold the script", and then you have to do some rewrites. And then you go "alright we need to make a pilot". And then the chances of the pilot going to series is 1 in 20, so you gotta do that. To get it to the pilot stage is 1 in 1000, and getting a second season is even harder than getting the pilot because to get the ratings for the second season. My luck ran out at season 2 I guess.
It's a really long process, from the time that you conceive an idea to the audience watching it, even if you're working at breakneck pace, it's at least a year. That's if you're working fast.
So we've heard Rumors of "Legit" the movie. Any news on that?
I'm working on another script at the moment, but I have got a storyline all mapped out and I do know exactly what I have to have done. I've got to get financing for it, or might just try and sell it to Netflix and finance it myself. I really would like to wrap up all the storylines of "Legit". Hopefully there's an audience that want to see that. Hopefully I'm not just doing it for my own benefit.
There was definitely quite a large fan base for that show. People were signing petitions and stuff when it was cancelled, so there is fan base there somewhere.
Back to your stand-up, do you have any performances that have been the most memorable?
Carnegie Hall was pretty memorable, because it's Carnegie Hall. That was a big thing for me. As for memorable as in something happening? I got Punched in the head in Manchester once – that was pretty memorable. Recently I was in Pittsburgh doing a gig and a guy who was a stalker fell through the air conditioning vent in the roof into my dressing room – that was pretty memorable.
Hecklers at a comedy show are generally considered assholes, but have you ever had a heckler yell something out to you that you thought "hmm that's actually kinda impressive".
See the thing is there's two types of hecklers. If someone says something really funny it's normally them heckling as part of the show. They're trying to add onto one of your jokes. If someone says something really funny, I've never seen a comedian abuse them, you always sort of tip your hat a little bit if they nail it.
If you really wanna hurt the comedian, the best heckle in the world is "you're shit" or "you're not funny". You gotta do it after one of their jokes fails. You can't do it after a joke goes well. If you say "you're shit" that'll hurt them to the core. People overcomplicate things.
We know you cover some of the more sensitive topics. If you could perform for anyone of your choice from any time-period, who would you choose? It could be Nazis, ancient Egyptians, ISIS soldiers…
I wouldn't perform in front of the Nazis. I hear they didn't take freedom of speech too well. It would be a fun gig to rip into them, but I don't think the ending would be great for me.
I wouldn't mind gigging around the same era as Jesus, after he gives his speech about the meek and how blessed they are and all that type of bullshit, going up there and doing a flat 20 . I reckon I'd have better stagecraft and presence than Jesus. Yea, I'm a better stand-up comedian than Jesus, so I reckon I could go on after him.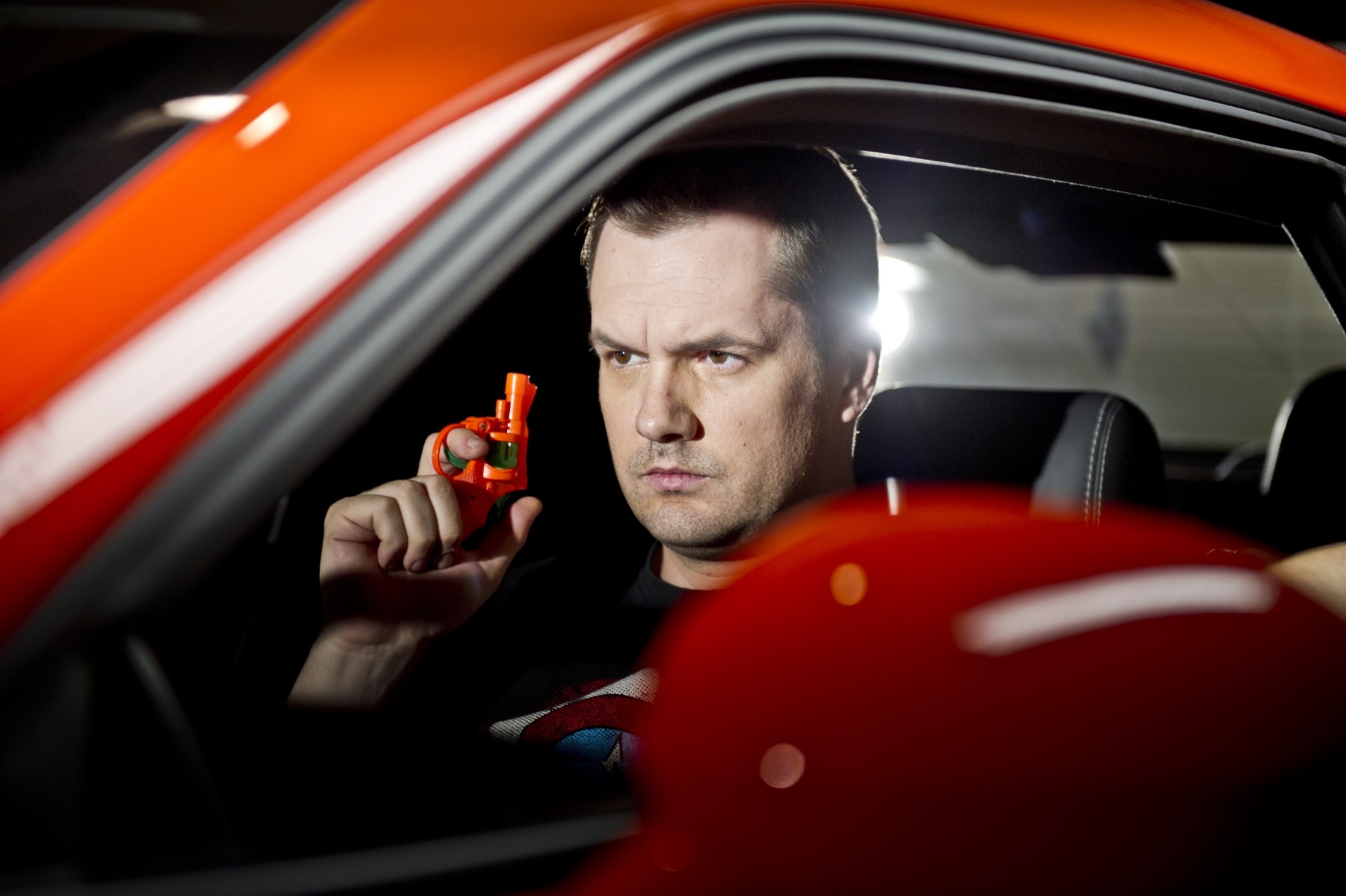 We're really stoked that you're coming back home to Australia for your upcoming tour. What can the audiences expect to see?
I won't be doing any of the jokes from the last tour when I was there in April. It's a whole new set. In saying that, in the last year since I left Australia I've probably written about two and a half hours of material and I'll probably be doing about an hour forty each night depending on how I feel. It's a little bit of the same thing, there'll be a little bit of politics, a little bit of religion, a few sex stories. Of course, there's a lot more stories about raising a kid than I used to have, because now I've got a kid, that's where my life is right now.
At the moment I'm working on a little routine about immunisation. I don't know if that'll be ready in time. It's a good show, I'm really happy with this set at the moment.
Finally, What's next for Jim Jefferies?
I'd like to do some more acting, but that's not really up to me. If people would let me act I would do a bit more acting. I'm not as good at acting in other people's things than I am in writing and acting in my own stuff. So really I've got to try and sell some more scripts and maybe write a movie and act in my own movie. I'm a control freak. I rather have control over what I'm doing more than putting it in the hands of others.
But apart from that I should be recording another special in a year or so. Hopefully I'm not going to get shot or get cancer or anything, that's the big plan. It's just to keep living for a bit longer.
We hope you don't fall to any of those perils either.
It would be the most eerie article if that happened.
Australian Tour
Melbourne 7:15pm, Friday 27 & Saturday 28 March
New Show Added: 9:45pm, Saturday 28 March
Venue: Palais Theatre
Bookings: comedyfestival.com.au
Brisbane 8pm, Monday 30 March
Venue: Brisbane Entertainment Centre
Bookings: ticketek.com.au
Perth 8pm Friday 3 & Saturday 4 April SOLD OUT!
New Show Added: 8pm Thursday 2 April
Venue: Crown Theatre
Bookings: ticketek.com.au
Adelaide 7:15pm, Wednesday 8 April
Venue: Thebarton Theatre
Bookings: ticketmaster.com.au
Darwin 8pm, Thursday 9 April
Venue: Darwin Entertainment Centre
Bookings: yourcentre.com.au
Alice Springs Friday 10 April
Venue: Araluen Arts Centre
Bookings: Araluen Box Office 08 8951 1122
Sydney 7:15pm, Thursday 16 April, Friday 17 April, Saturday 18 April SOLD OUT!
New Shows Added: 7:15pm, Wednesday 15 April, 9:30pm, Saturday 18 April
Venue: Enmore Theatre
Bookings: ticketek.com.au
Cairns 8pm Monday 20 April
Venue: Cairns Civic Theatre
Bookings: ticketlink.com.au