Chris Hemsworth's House in Byron Bay is Huge
As revealed by recent photos, Chris Hemsworth's house in Byron Bay is so palatial that it might make Thor blush. Putting the "mega" in mega-mansion, Hemsworth's new house is big enough to establish an independent republic.
When it was under construction, Chris Hemsworth's house in Byron Bay looked like a cross between a power facility and a secret military compound from above. Now that it's been more or less completed, the property emanates with pure modernism.
That theme continues inside, where one will discover all sorts of luxurious touches. Rumour has it that there's also a small man-made island and underground matrix of caves lurking somewhere within Chris Hemsworth's mega-mansion, but those reports remain unconfirmed.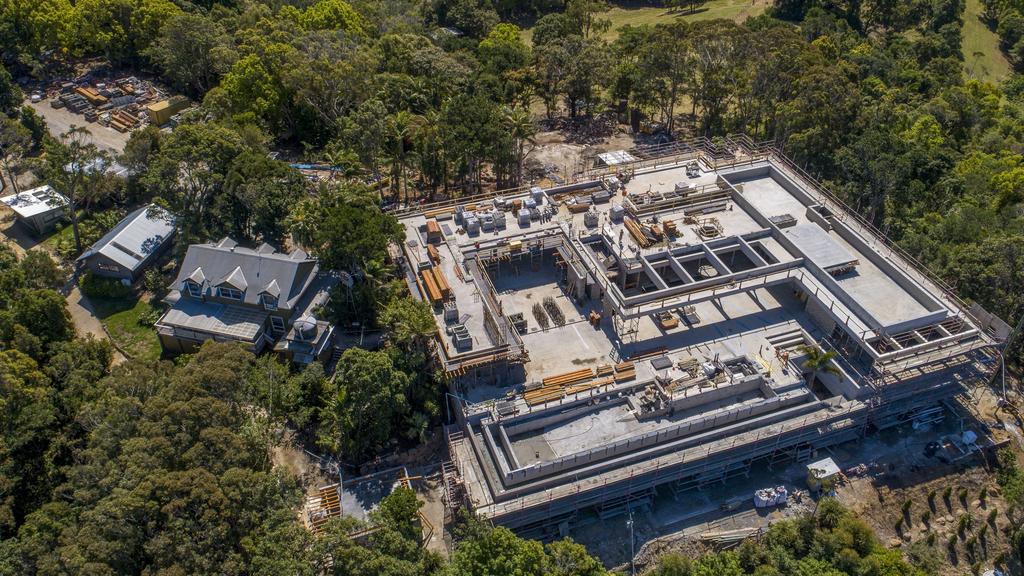 What we're trying to say here is that the Chris Hemsworth house—if "house" is the right word, which it isn't—is big. Like, Marvel Cinematic Universe box office gross big. It cost about $20 million, which is quite a bargain considering that, say, Chadstone Shopping Centre—to take one example of a building around the same size as Hemsworth's new house—probably cost about the same. Apparently, the couple built it to replace their "eight-bedroom Balinese-style resort home," deciding that "Balinese-style" is no match for a house the size of Bali.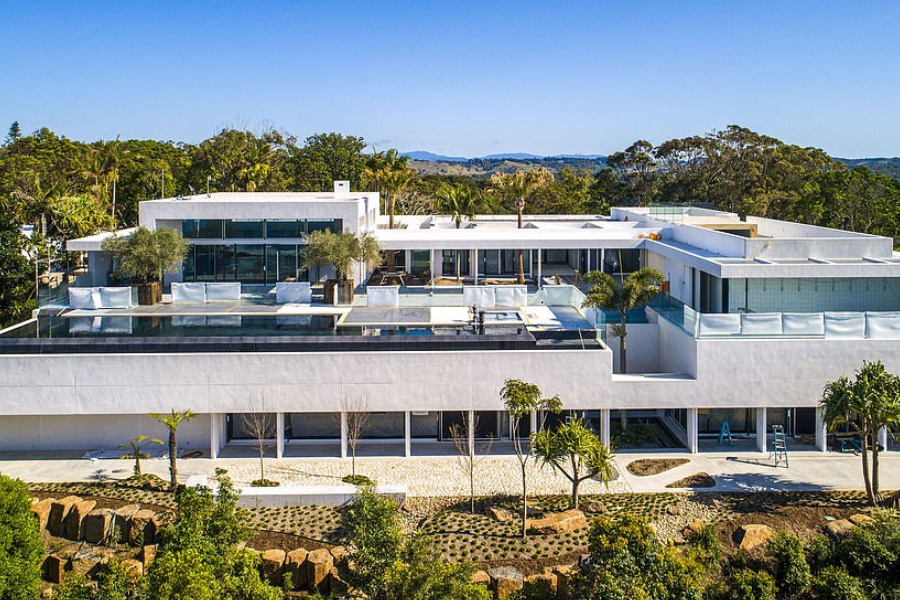 The construction reportedly caused alarm for the pretend-superhero's neighbours at Broken Head on the NSW north coast, with some complaining that it is "inappropriate for the area". That seems unfair, in our opinion, since Chris Hemsworth's new house will occupy its own area in Byron Bay. Plus, it's Chris freaking Hemsworth. C'mon!
While we can keep going on (and on) about how massive Chris Hemsworth's new house truly is, we figured you could use a tour (figuratively speaking, that is). Here's what you'll reportedly find inside Chris Hemsworth's new mansion in Byron Bay.
1. A Giant Wall Mural
During construction, Hemsworth and wife Elsa Pataky posted pics of their entry hallway to Instagram. As you can guess, this is no ordinary entry hallway. Covering the wall is an epic mural by pro surfer and talented creative Otis Hope Carey. Drawing upon Indigenous symbols, it features wavy black lines and rippling blue circles.
The painting is called Darrundang Gaagal. , which translates to "thanking the ocean." It's one of the first things you see upon entering Chris Hemsworth's new house and it definitely renders an unforgettable impression.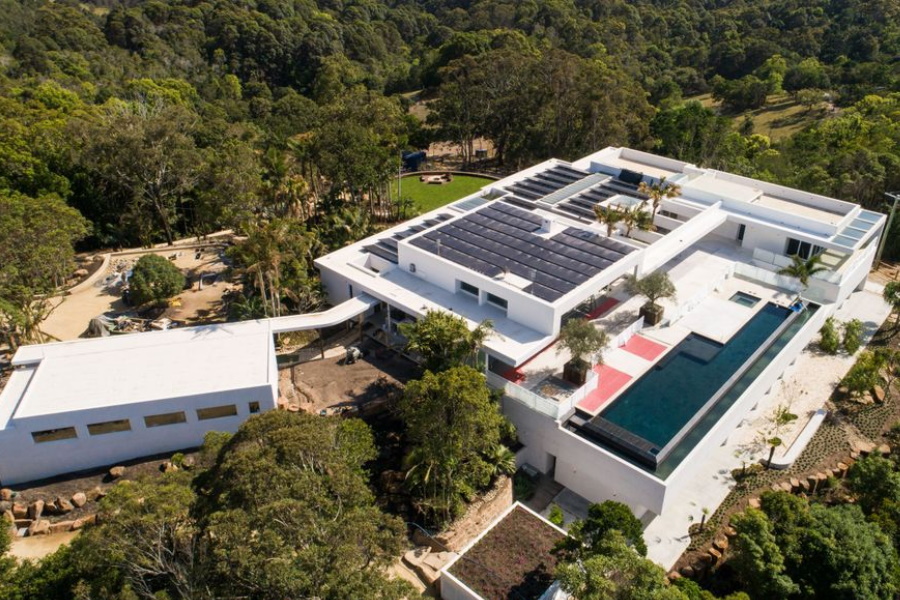 2. Six Bedrooms
When you have a mansion of this magnitude, six bedrooms almost feels restrained (on the other hand, each one will probably be the size of Hobart in itself). That's one for Hemsworth and his wife, one for each of their three children, and then only two to spare. Hey Chris—call us if you need someone for a sleepover. We'll bring the pizza.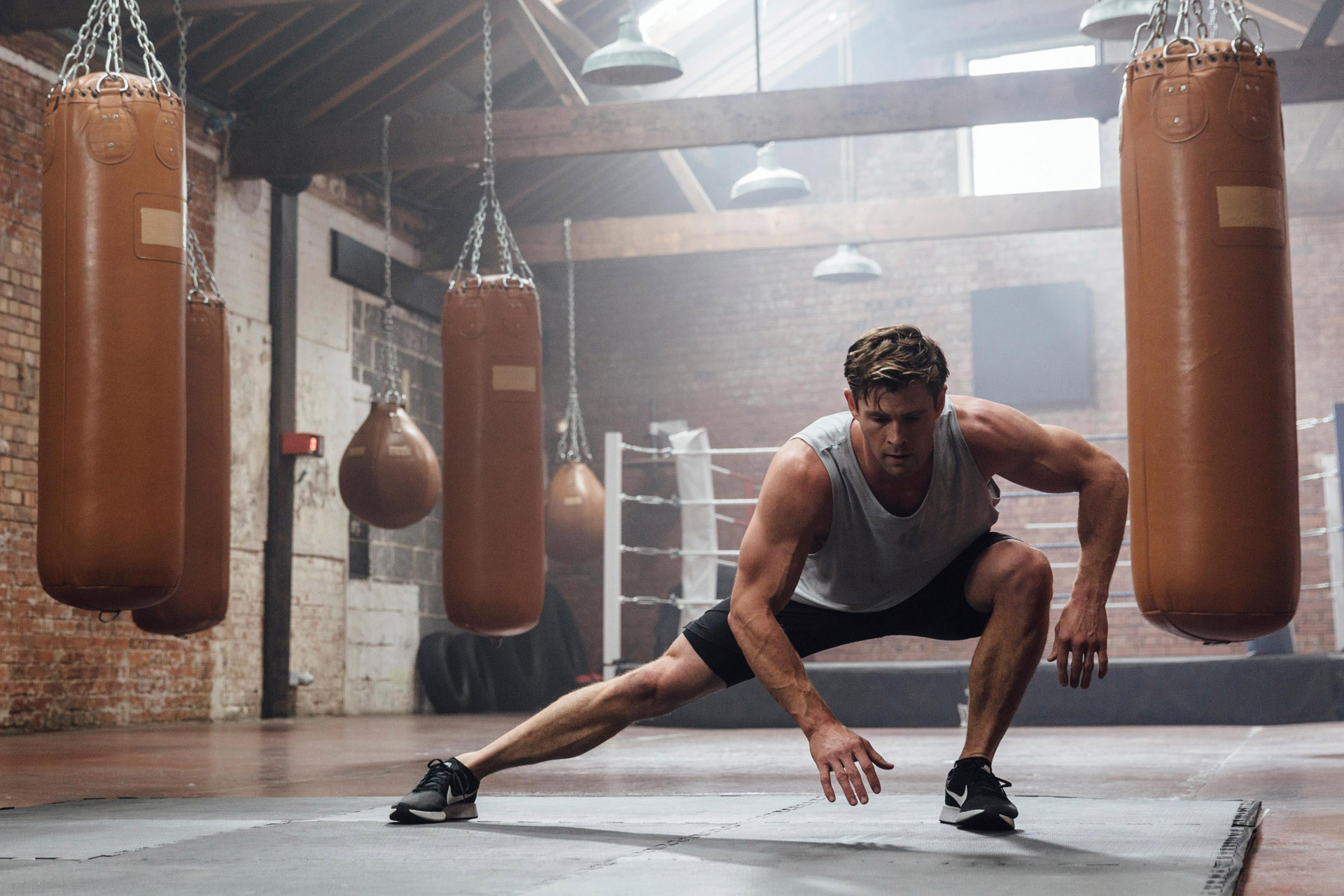 3. A Personal Gym
File this one under "no-brainer." After all, you don't get to be Thor by slacking off and you don't get to hit up regular gyms when you're Chris Hemsworth, lest you want to get mobbed by fans. We've previously covered the actor's diet and workout routine, should you want to know what he'll be up to inside that personal gym. Chris Hemsworth's new house simply wouldn't be complete without it.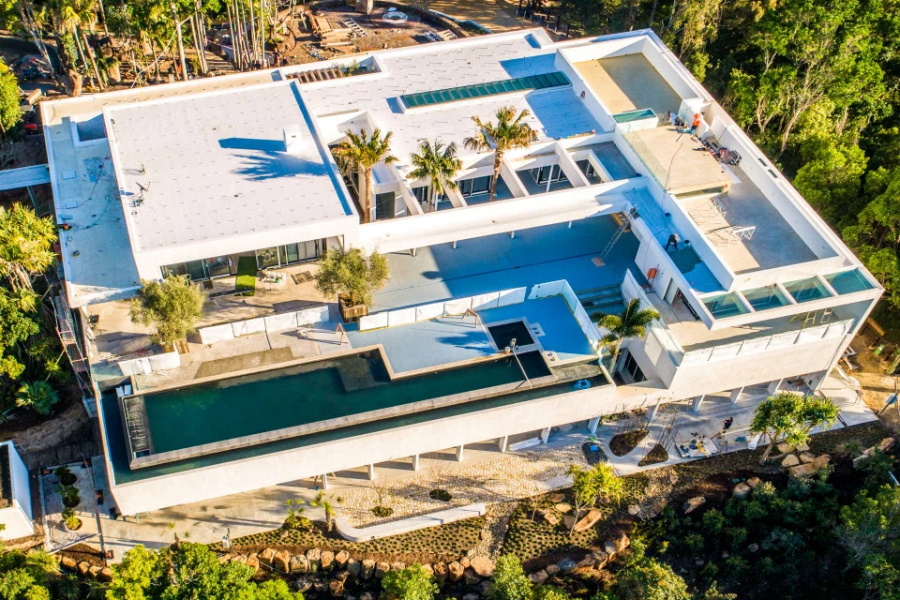 4. Spa
Why settle for a gym when you can go full spa? That's the question Hemsworth and his wife must have asked themselves before putting in this luxurious feature, complete with steam room. Will the new Chris Hemsworth house have its own personal staff just for massages and skin care treatments? We'll ask Chris the next time we see him.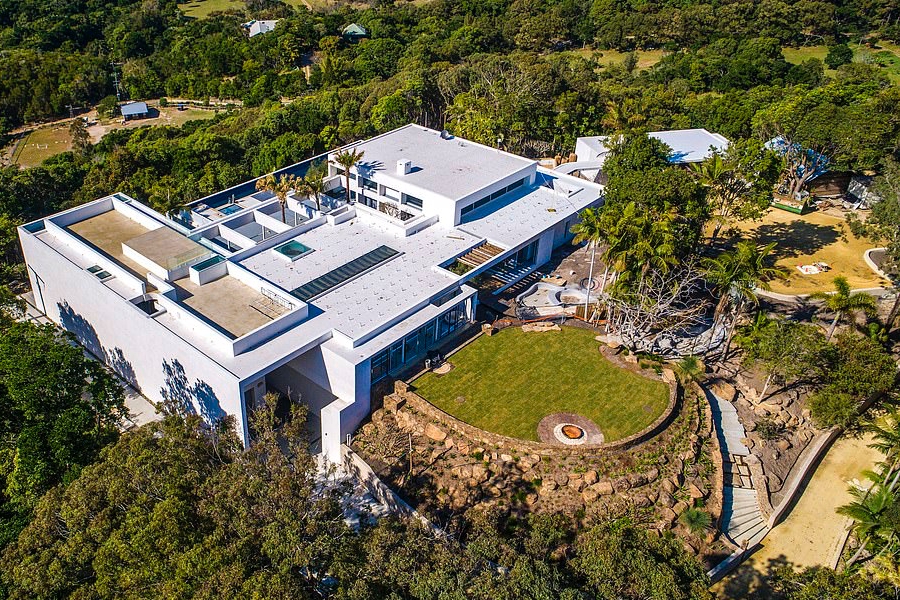 5. Media Room
When you see the words "Media Room," do you picture Chris Hemsworth watching his own movies on an enormous screen? Oh, the vanity! Just kidding, Chris—we're sure you've got some favourites lined up and none of them star you in a leading role. Okay, maybe we can make an exception for "Rush" and "The Cabin in the Woods."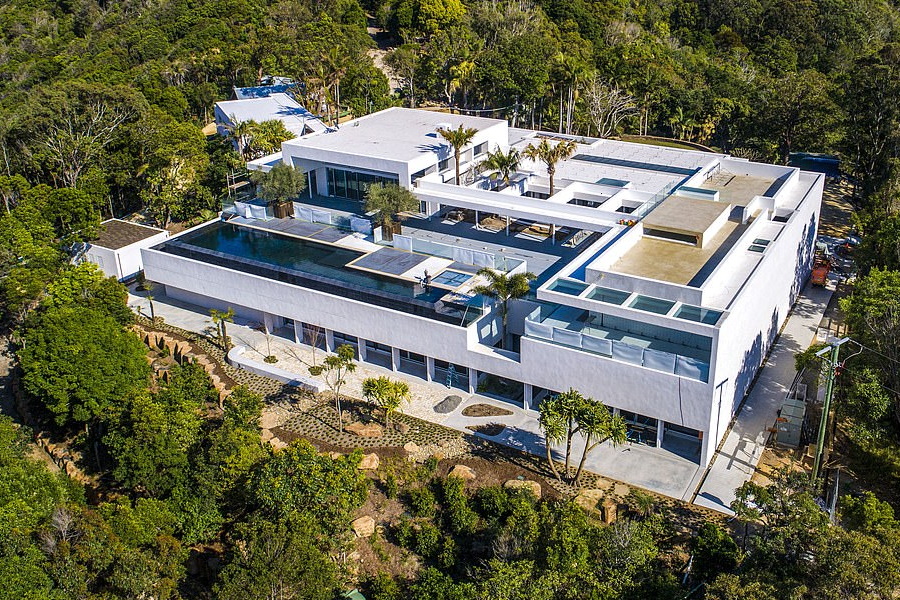 6. Game Room
It's quite obvious from looking at Chris Hemsworth's new house that there is lots of space to fill. In other words, why wouldn't there be a game room?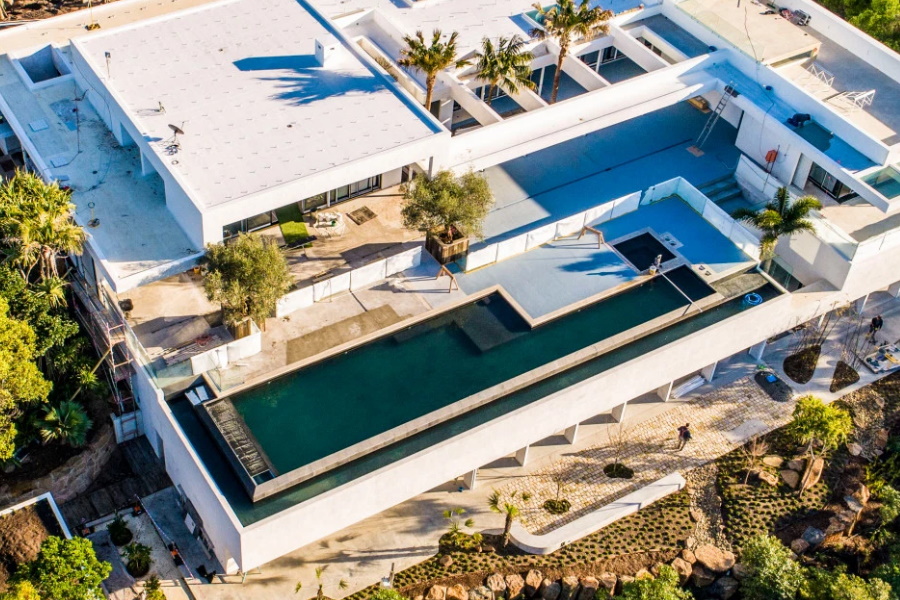 7. Rooftop Infinity Pool
Let's take our proverbial tour up to the roof, where you'll find a 50m rooftop infinity pool with stunning ocean views. This is the kind of luxury that only Marvel money can buy, folks.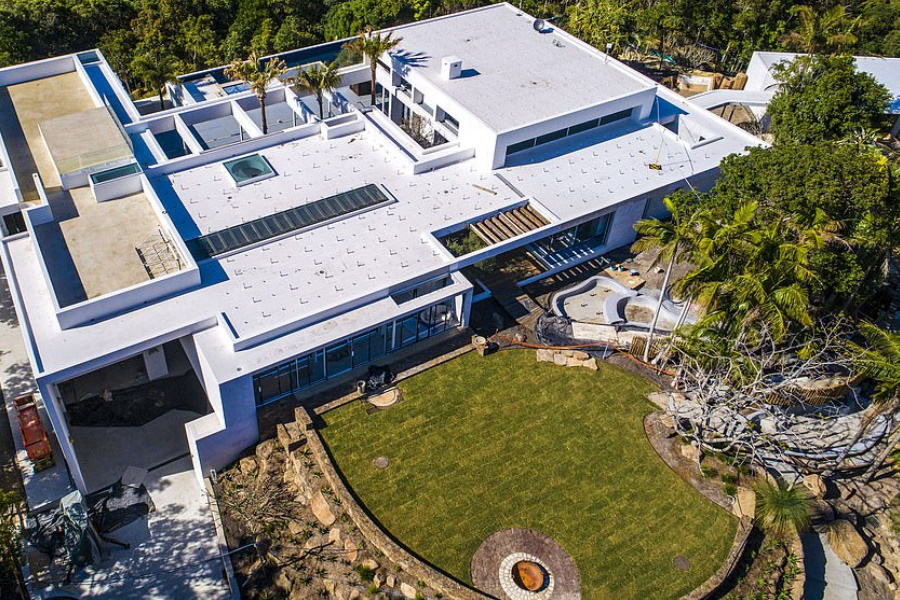 8. Built-in Firepit
While Chris Hemsworth's house is purposefully flanked by all sorts of tall trees and landscaping, he also made room for a manicured lawn. It's here that you'll find a built-in firepit. A minor feature perhaps, but an essential one nevertheless.
FAQ
Where does Chris Hemsworth live now?
Chris Hemsworth main residence is currently in Broken Head just outside of Byron Bay.
How much money is Chris Hemsworth worth?
Actor Chris Hemsworth's current net worth is an estimated US$130 million.
What city does Chris Hemsworth live in?
Chris Hemsworth moved from Los Angeles to Australia's Byron Bay in 2015. Most recently, he constructed a mega-mansion in Byron Bay.