Mad Max Prequel 'Furiosa' Confirmed – What We Know So Far
Since the early 1980s, action fans have been obsessed with George Miller's post-apocalyptic sci-fi flick, Mad Max. While a modest budget and some questionable costumes plagued the early reviews of the Australian film, it went on to gain cult-status shooting star Mel Gibson into the limelight and creating an incredible franchise in the process.
You'll also like:
50 Best Action Movies Of All Time, Ranked
Why John Wick is the Action Movie Franchise of the Decade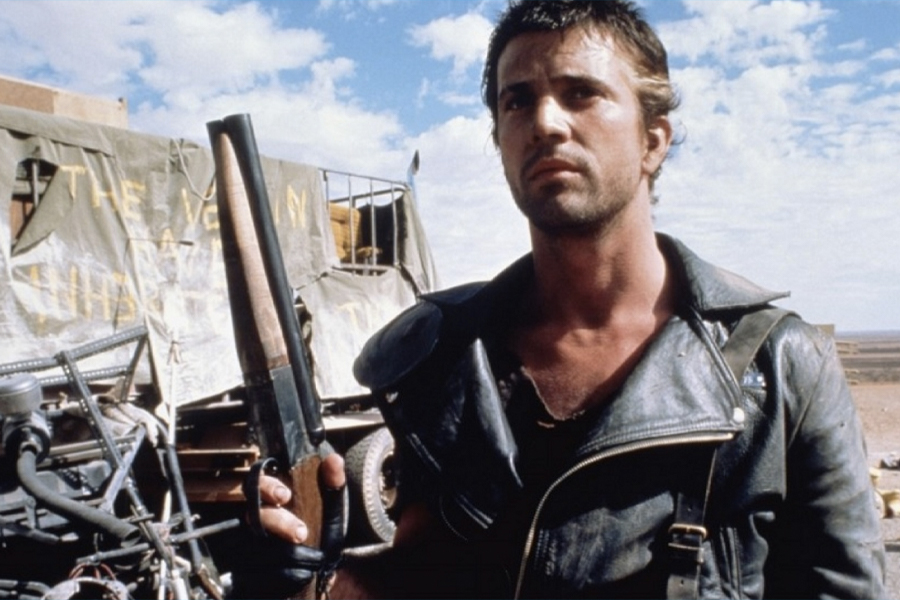 When the series was revived in 2015 for Mad Max: Fury Road, fans of the original were sceptical it would have the same heart and appeal that the original films did. Ten nominations and six Academy Awards later, and it's safe to say the reimagining was a success. But much of Fury Road's appeal came from a character that offered few words but an intriguing backstory that was hardly explored. Imperator Furiosa, played by Oscar-winner Charlize Theron captivating the screen, prompting questions of her origins and what interesting mysteries may surround the character.
Now, reports are indicating we might find out. The New York Times is suggesting that Geroge Miller and company are adding a Mad Max Furiosa prequel to the bill. So, what do we know so far?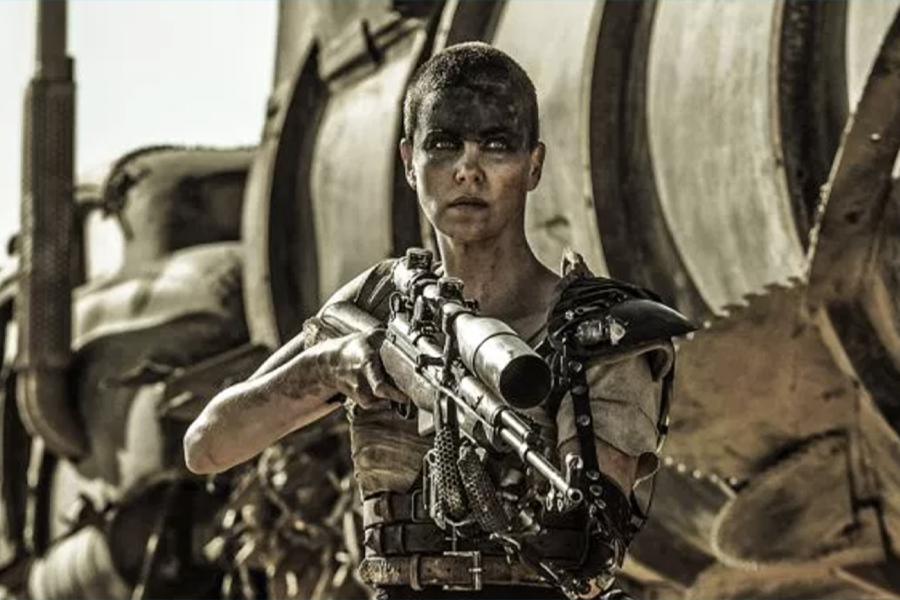 What Will the Mad Max Prequel Be About?
According to the NYT report, the Mad Max Furiosa prequel tells an interesting tale. The story at the centre of the script for the Furiosa film was originally conceived at the same time that Fury Road was being developed, a byproduct of the films lengthy production battle. It was reportedly greenlit in 2003, giving Miller and co-writer Nick Lathouris time to delve deep in the Furiosa character, fleshing out the meaningful arcs in her story.
At this point, not a whole lot is known about what that script entails, merely that it will likely be a retelling of Furiosa' origins as the leader of the roving matriarchal warrior tribe, known as the Vuvalini. Furiosa's arc will inevitably end with her caught under the direction of warlord Immortan Joe, as seen in Mad Max: Fury Road, where she served as Imperator. The biggest question of all surrounding the Mad Max Furiosa prequel involves that menacing looking robotic arm. A mix of speculation and quiet optimism has us hoping the Mad Max prequel may provide some insights.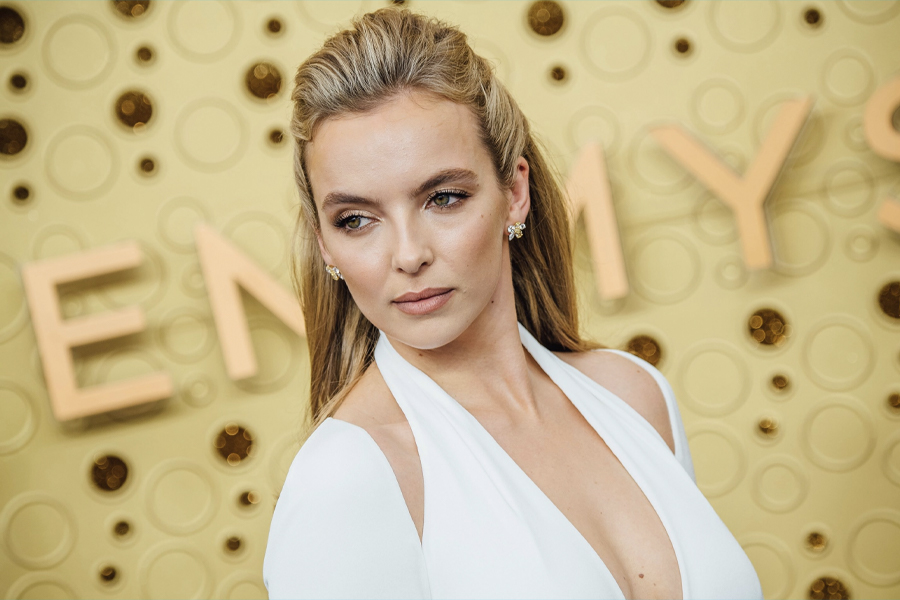 Who is in Furiosa, the Mad Max Prequel?
While Charlize Theron was heralded for her performance as the rebel leader in the Mad Max: Fury Road, she won't be reprising the role in the Furiosa prequel. Despite her age-defying looks, it would likely be stretch for Theron, who is 42 now and was 36 at the time of principle filming to play a younger version of the character.
This was confirmed by Miller in the NYT article, putting an end to long-held rumours that they would digitally de-age her, using a process seen in The Irishman and Star Wars Rogue One. "For the longest time, I thought we could just use CG de-aging on Charlize, but I don't think we're nearly there yet," Miller said. "Despite the valiant attempts on 'The Irishman,' I think there's still an uncanny valley. Everyone is on the verge of solving it, particularly Japanese video-game designers, but there's still a pretty wide valley, I believe."
Instead, the hunt is on to find a Furiosa replacement, with the odds tipped in Killing Eve's Jodie Comer's favour. The Emmy-winning actress has been rumoured to take on the role for the Mad Max Furiosa prequel, however, nothing has been confirmed yet. Another name being thrown around is The Witch's Anya Taylor-Joy. Additionally, Game of Thrones and Bodyguard's Richard Madden has been reportedly linked to the Mad Max prequel.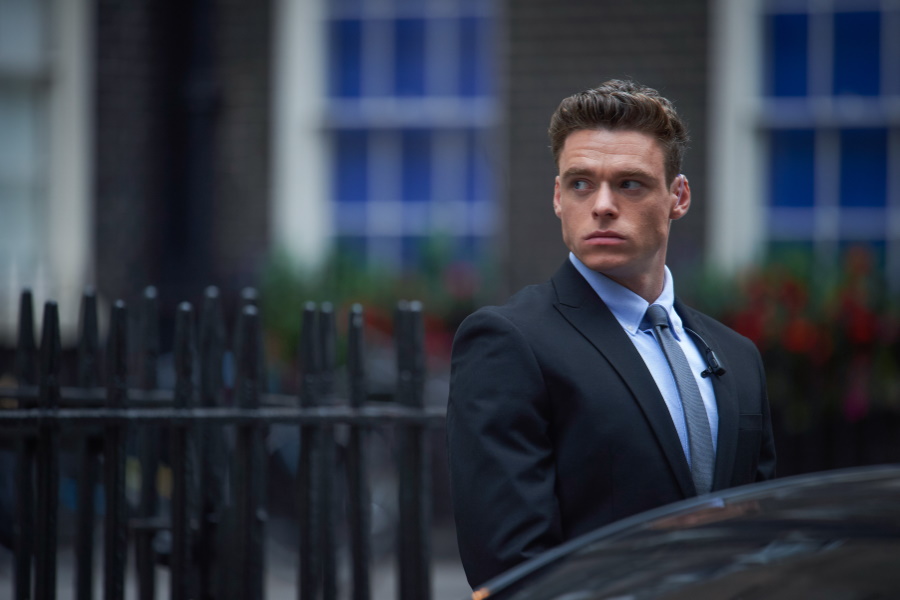 Internet news source The Geeks WorldWide is reporting that Madden's character is named Dementus and is described as "breathtakingly handsome. An angel's face, scarred by a deep forehead wound stitched together with shiny staples." A further breakdown by Twitter scooper DanielRPK suggests Yahya Abdul-Mateen may feature in another male role. Once again, it bears reminding that no cast announcements, other than the confirmation that Theron will not be appearing have been made.
When Will Furiosa Be Released?
For fans champing at the bit for a Mad Max prequel, you may be in for a long wait, but hopefully not as long as the Fury Road one. Miller is currently working on the fantasy film Three Thousand Years of Longing, starring Idris Elba and Tilda Swinton, however, the production has been pushed back due to COVID-19 complications. "So, after we finish (Three Thousand Years of Longing), and hopefully everything settles down with the pandemic, we'll see what the world allows us to do with Furiosa."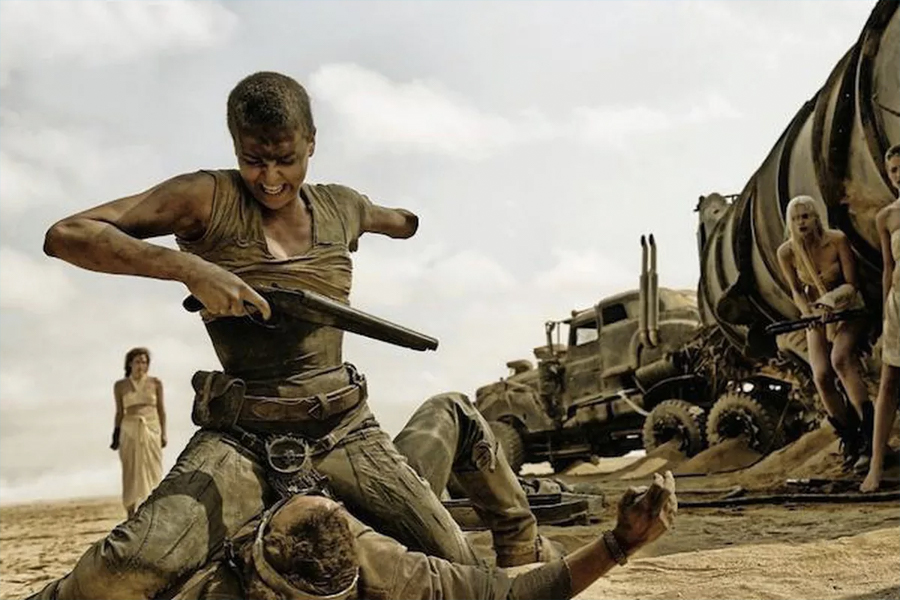 The good news is, with the greenlight already given, Mad Max: Furiosa is already further along than most major action films. Consider it took three years to get from filming to release for Mad Max: Fury Road, we should be used to the lengthy delays. But if the 2015 film's $375 million gross, 10 Oscar nominations and six wins is anything to go by, it could be well worth the wait.
How did Furiosa lose her arm?
According to fandom, Furiosa lost her arm during a battle she took part in while serving Immortan Joe.
Will there be a Mad Max seqel?
Previous interviews with creator George Millier have indicated he has enough content for two new scripts to be made. It appears the first will be a prequel centred around Furiosa's character.
Who will play Furiosa in the Mad Max: Fury Road prequel?
Creator George Miller has confirmed that Charlize Theron will not reprise the role of Furiosa for the Mad Max prequel. No cast members have been confirmed yet, but the odds are on Killing Eve's Jodi Comer or The Witch's Anya Taylor-Joy.
You'll also like:
50 Best Action Movies Of All Time, Ranked
Why John Wick is the Action Movie Franchise of the Decade