WATCH: Brutal 'Thanksgiving' Trailer Proves Holidays Can Be Horrifying
Eli Roth is back with the teaser trailer to his new horror movie, Thanksgiving, and it's exactly what you'd expect from Eli Roth. After all, this is the guy who made Hostel, Cabin Fever, and The Green Inferno so by now you should know what you're in for: brutality, snark, and—let's be honest—the sense that the film could be more substantive if helmed by a well-rounded director.
Coming across very much like the Halloween knock off that it is—right down to the holiday-themed title—this is yet another addition to the slasher genre, and while we're not convinced we really needed one, it does look like it could be fun. This time, the killer in question has adopted a pilgrim-chic look for his slaughter-happy shenanigans, and he's using a range of tools along the way, from a table saw and an axe to a good old-fashioned face-peeling by way of a freezer door – that one made us wince.
Related: 20 Scariest Horror Movies of All Time According to Science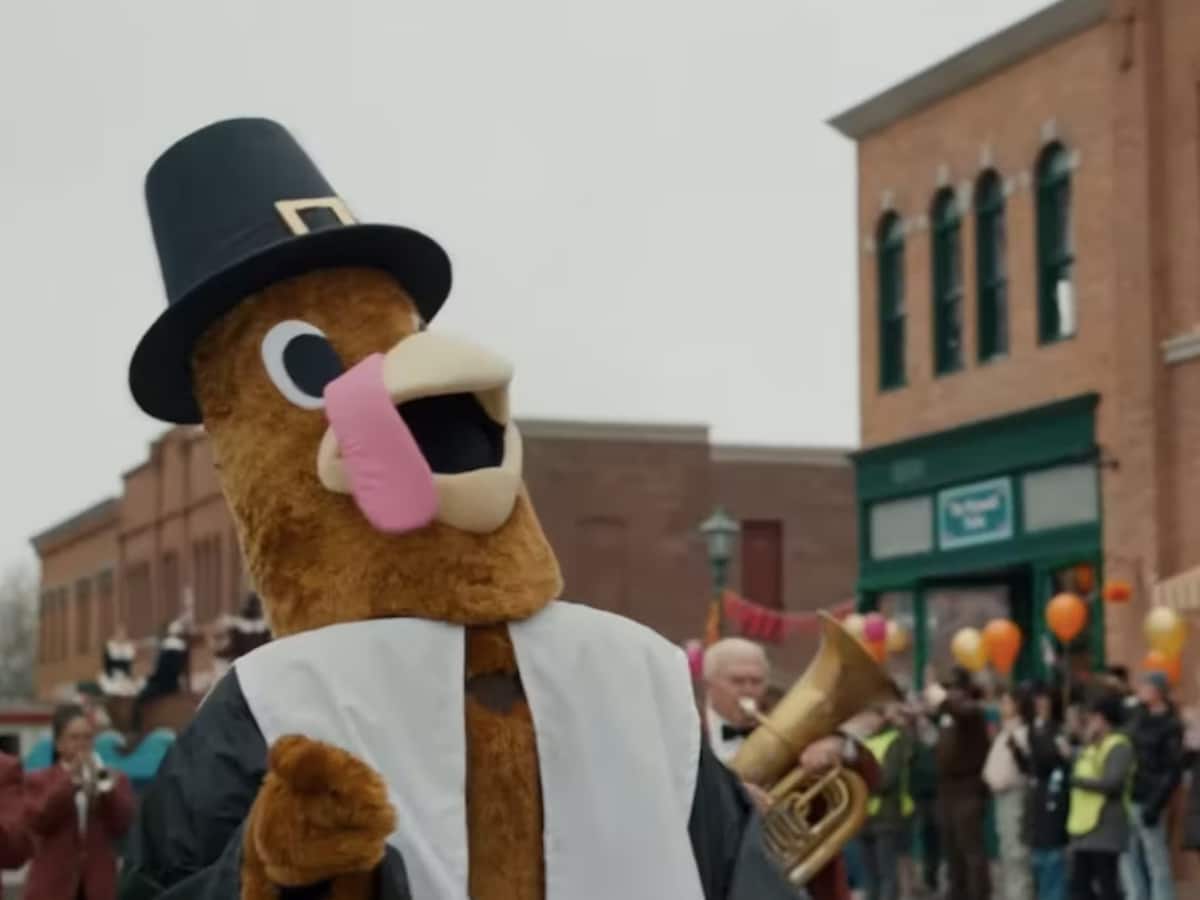 The trailer doesn't give much away apart from the fact that a number of unfortunate souls are going to meet a very unpleasant end at the hands of the aforementioned pilgrim. We do, however, get to see Rick Hoffman, who's always a welcome sight, and according to IMDb he'll be joined by Gina Gershon, and Patrick Dempsey, which is not too shabby. They'll be joined by a host of beautiful 20-somethings playing teenagers who no doubt find themselves in unfortunate circumstances.
According to the film's synopsis, "After a Black Friday riot ends in tragedy, a mysterious Thanksgiving-inspired killer terrorizes Plymouth, Massachusetts – the birthplace of the infamous holiday." No surprises there, but if executed properly, clichés can prove why they became clichés in the first place.
Thanksgiving releases on November 17—just in time for Turkey Day—so get ready for a nice carve up. Check out the trailer above.
You'll also love:
'The Bikeriders': Tom Hardy and Austin Butler's '60s Motorcycle Gang Story Looks Incredible
'Gen V' Trailer Drops: Bloody Look at 'The Boys' Chaotic Spin-Off
Chilling Trailer for 'The Killer' Sees Michael Fassbender Get Homicidal