World's Highest Paid Footballers in 2023 Revealed
The Beautiful Game has long been the richest, but there's always more money to be made. In fact, it turns out there's a LOT more money to be made. Thanks to some ballers in Saudi Arabia, the 10 highest-paid football players in the world raked in a reported USD$961 million in 2023 – a 47.4% increase from 2022's record of USD$652 million.
Forbes' Top 10 Highest Paid Football Players 2023
As it did with LIV Golf, the boys from the desert have been making it rain in the football world. Thanks to the Kingdom's gigantic sovereign wealth fund, they've poached hot international talent from Europe and brought them to the Saudi Pro League. Check out who made the football-rich list in 2023 below.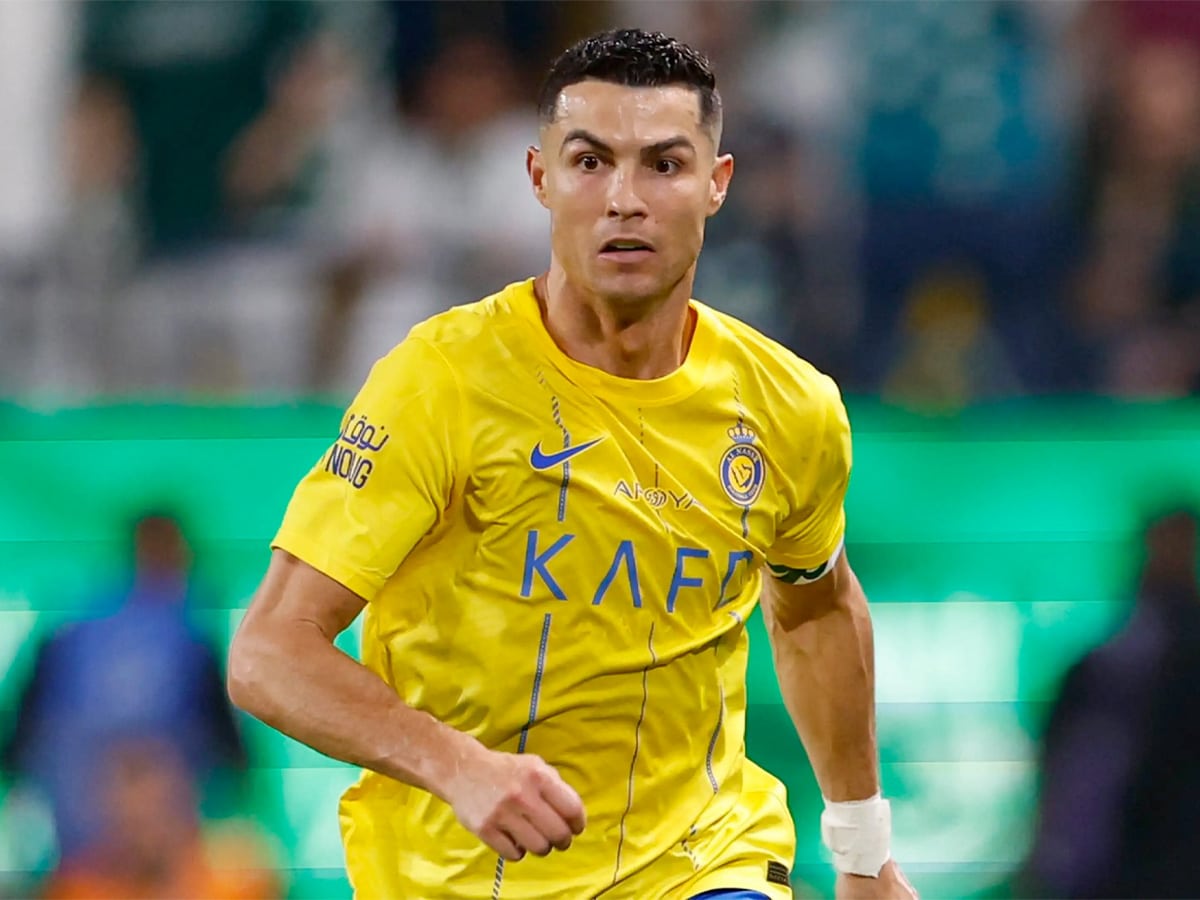 1. Cristiano Ronaldo (USD$260 million)
On-Field Earnings: USD$200 million
Off-Field Earnings: USD$60 million
Club: Al Nassr
According to Forbes, four of the top 10 highest-paid players have recently joined the SPL, with the most notable addition being Cristiano Ronaldo. After transferring to Al-Nassr, the Portuguese superstar is set to earn a record USD$260 million from both his on-field and off-field endeavours. The football legend's move to the Saudi League came after a less-than-ideal return to Old Trafford, where Ronaldo found himself down the pecking order.
The superstar managed only one Premier League goal in the 2023 season and faced immense criticism from Red Devils fans. Ronaldo then went on to tell Piers Morgan he had no respect for head coach Erik ten Hag, effectively sealing his transfer fate. Naturally, the rich lister fell on his feet, nabbing a two-and-a-half-year deal with Al-Nassr worth USD$200 million per season.
"History in the making," Al Nassr tweeted at the time. "This is a signing that will not only inspire our club to achieve even greater success but inspire our league, our nation and future generations, boys and girls to be the best version of themselves."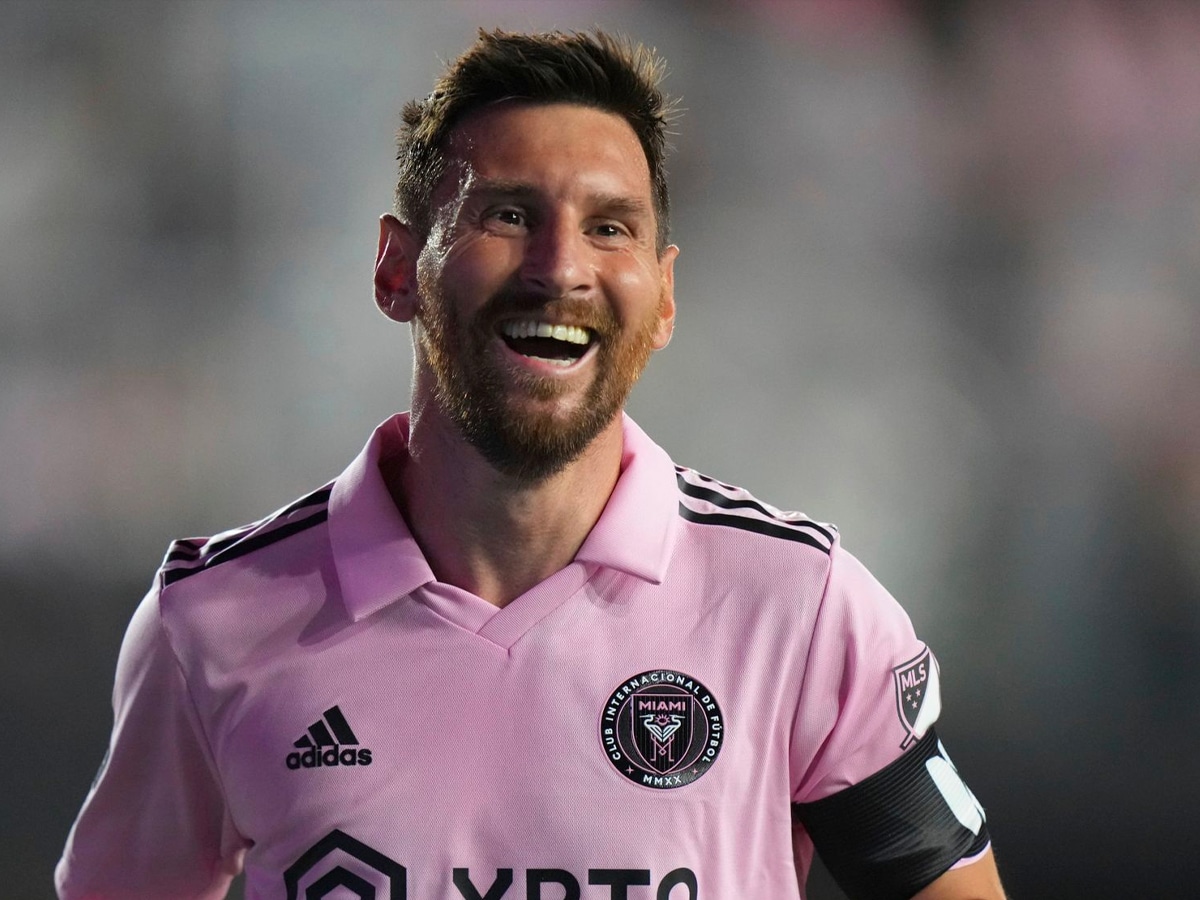 2. Lionel Messi (USD$135 million)
On-Field Earnings: USD$65 million
Off-Field Earnings: USD$70 million
Club: Inter Miami
It's not all just about the influx of Saudi money. While many thought Lionel Messi eventually would choose to play for Al-Hilal in Saudi Arabia, following longtime rival Cristiano Ronaldo, his transfer to Inter Miami has proven to be remarkably lucrative. He stands out as the sole player in the top 10 earners who rakes in more off the field than on it.
That is thanks to his unique contract, which includes partnerships with adidas and Apple, Messi's off-field earnings have reached a staggering $70 million. This cash injection has propelled him to the second spot, with a total income of USD$135 million.
"I'm very excited to start this next step in my career with Inter Miami and in the United States," Messi said in a statement at the time. "This is a fantastic opportunity and together we will continue to build this beautiful project. The idea is to work together to achieve the objectives we set, and I'm very eager to start helping here in my new home."
---
Featured Video from Man of Many
---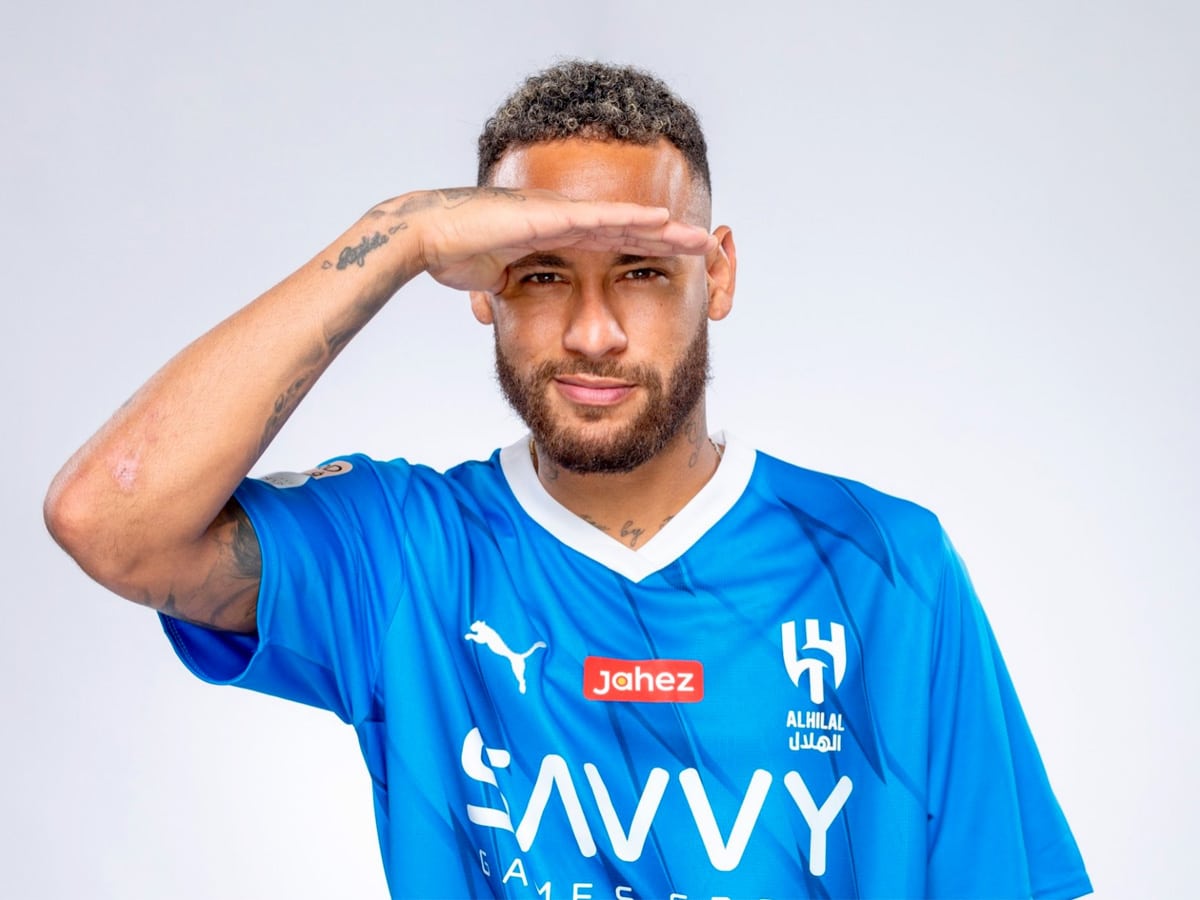 3. Neymar Jr. (USD$112 million)
On-Field Earnings: USD$80million
Off-Field Earnings: USD$32 million
Club: Al Hilal
While his former PSG teammate Mbappé didn't take the bait, Al Hilal was able to lure in Brazilian Neymar Jr with an USD$80 million a-year contract. The two-time La Liga champion with Barcelona and five-time Ligue 1 champion with Paris Saint-Germain, signed a two-year deal with Al-Hilal in August.
According to European independent soccer reporter Fabrizio Romano, the contract will give him a guaranteed USD$300 million, and up to USD$400 million based on commercial deals with the club over the lifetime of the deal. Combined with his $32 million earnings off the field, the 31-year-old took the bronze medal in Forbes' 2023 rich list.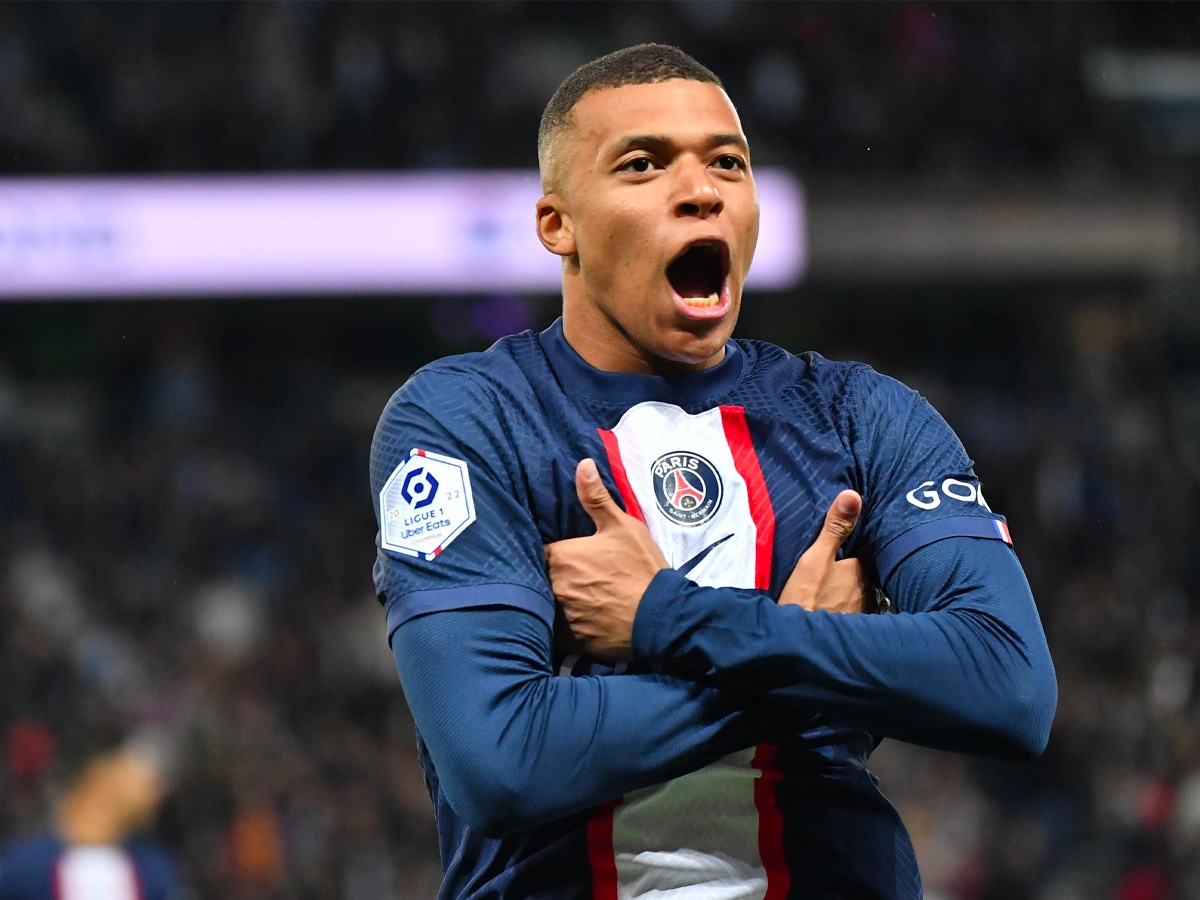 4. Kylian Mbappé (USD$110 million)
On-Field Earnings: USD$90 million
Off-Field Earnings: USD$20 million
Club: Paris Saint-Germain
Ronaldo's figures more than double last year's record set by Paris Saint-Germain's Kylian Mbappé, who collected $128 million, but the FIFA cover star is still making money . In 2023, the Frenchman has slipped to fourth place on the list of highest-paid athletes, earning $90 million on the field and an additional $20 million off it. Notably, he was approached by the Saudis earlier this year, with reports emerging that he was offered a staggering $1 billion for a one-year contract to play for Al Hilal. However, he knocked it back.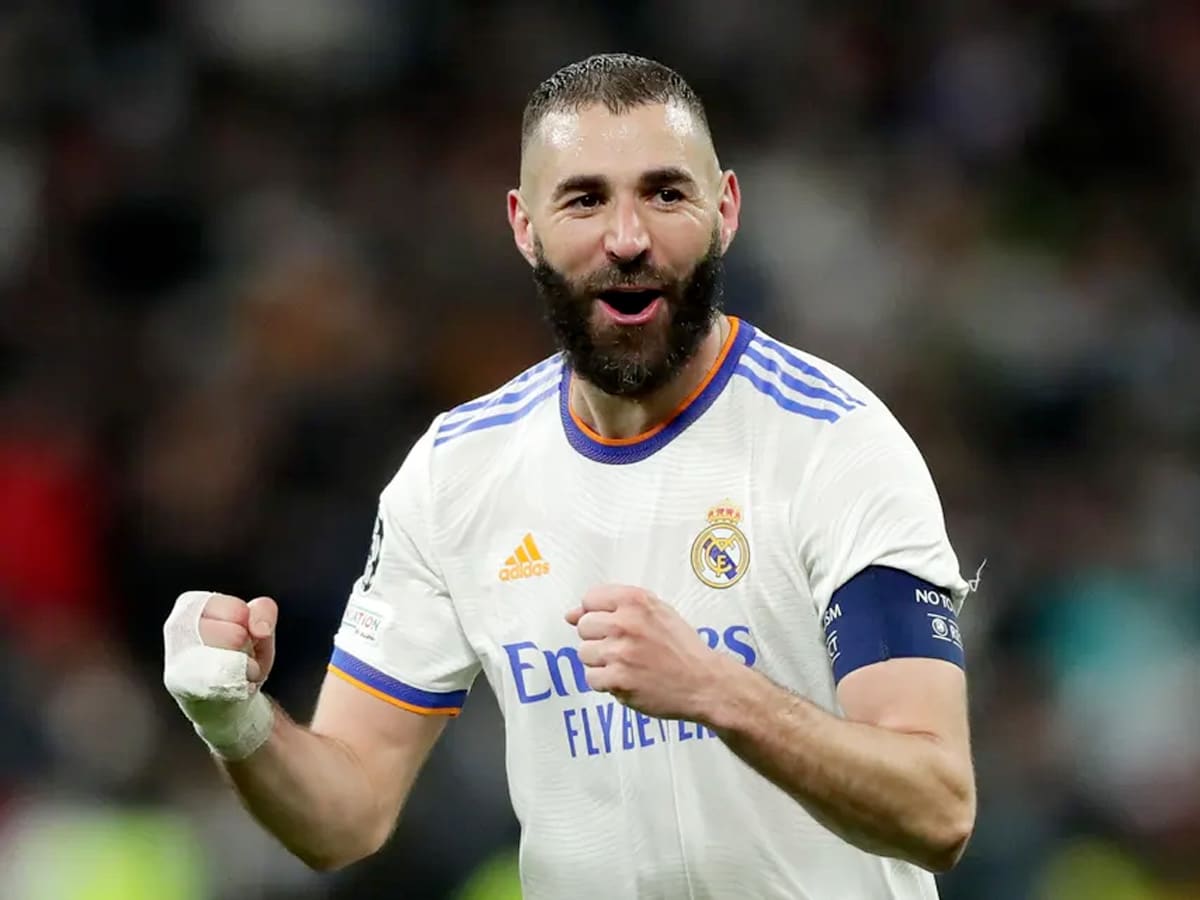 5. Karim Benzema (USD$106 million)
On-Field Earnings: USD$100 million
Off-Field Earnings: USD$6 million
Club: Al Ittihad
In another big-name signing to the Saudi League, 2022 Ballon d'Or winner Karim Benzema made his way overseas, following a successful stint at Real Madrid. The prolific goal scorer is coming off the best season of his career, where he found the back of the net a whopping 44 times in just 46 games, securing victories in both La Liga and Champions League.
Despite being in the twilight of his career at age 35, the striker is making the most of his opportunities with his latest contract injecting a cool USD$100 million into his bank account. Admittedly, Benzema's off-field earnings pale compared to those of Messi and Ronaldo, but the famously nonchalant star isn't likely to run out of money soon.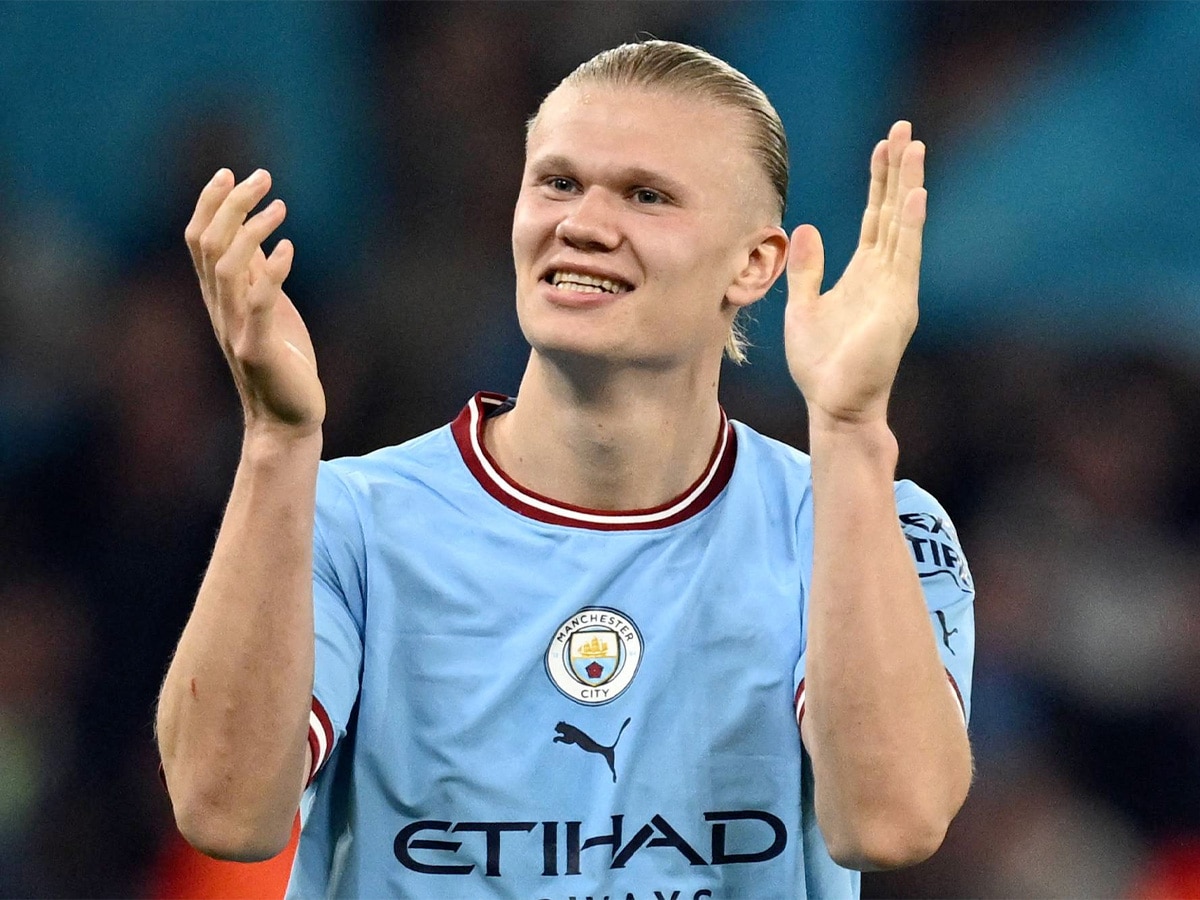 6. Erling Haaland (USD$58 million)
On-Field Earnings: USD$46 million
Off-Field Earnings: USD$12 million
Club: Manchester City
It's not verbose to say that the future of the sport rests on Erling Haaland's broad shoulders. The 23-year-old Manchester City gun is currently setting the world on fire, recording a historic season in the pale blue. Despite recent injuries that saw the Norweigan star sidelined, his return has been nothing short of incredible, helping to bolster his country's Euro 2024 aspirations, not to mention his own career earnings.
This year, the young striker is set to earn USD$58 million according to Forbes' estimates, courtesy of a healthy $46 million contract and a whopping $12 million in endorsement deals. Not bad for 23-years-old.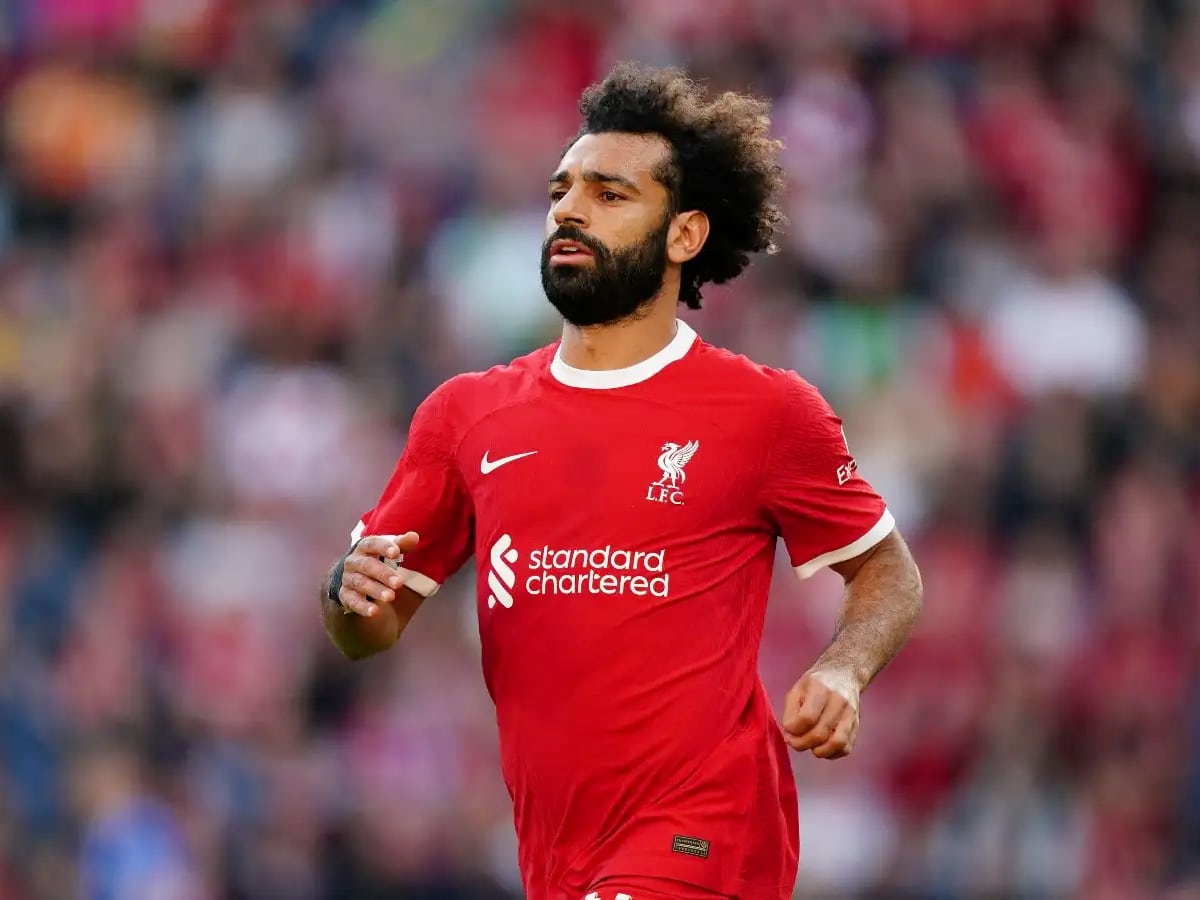 7. Mohamed Salah (USD$53 million)
On-Field Earnings: USD$35 million
Off-Field Earnings: USD$18 million
Club: Liverpool
Liverpool's superstar Mohamed Salah is staying out for now but that doesn't mean we won't see the 31-year-old make a move next season. The forward is reportedly weighing up options to follow some of the other big names in the sport and head to Saudi Arabia, a decision that he has previously been linked to. According to Football365, Al-Ittihad made a £150m bid for the Egypt international before the summer transfer window closed, however, Liverpool management shot the offer down.
As a result, analysts are expecting the Middle East outfit to come back in early January to table a new and improved deal, which will be difficult to ignore. Liverpool legend John Aldridge has already claimed that Salah "will be worth £250m" to sides in Saudi Arabia, so we'll have to wait and see if he rises up this ranking in 2024.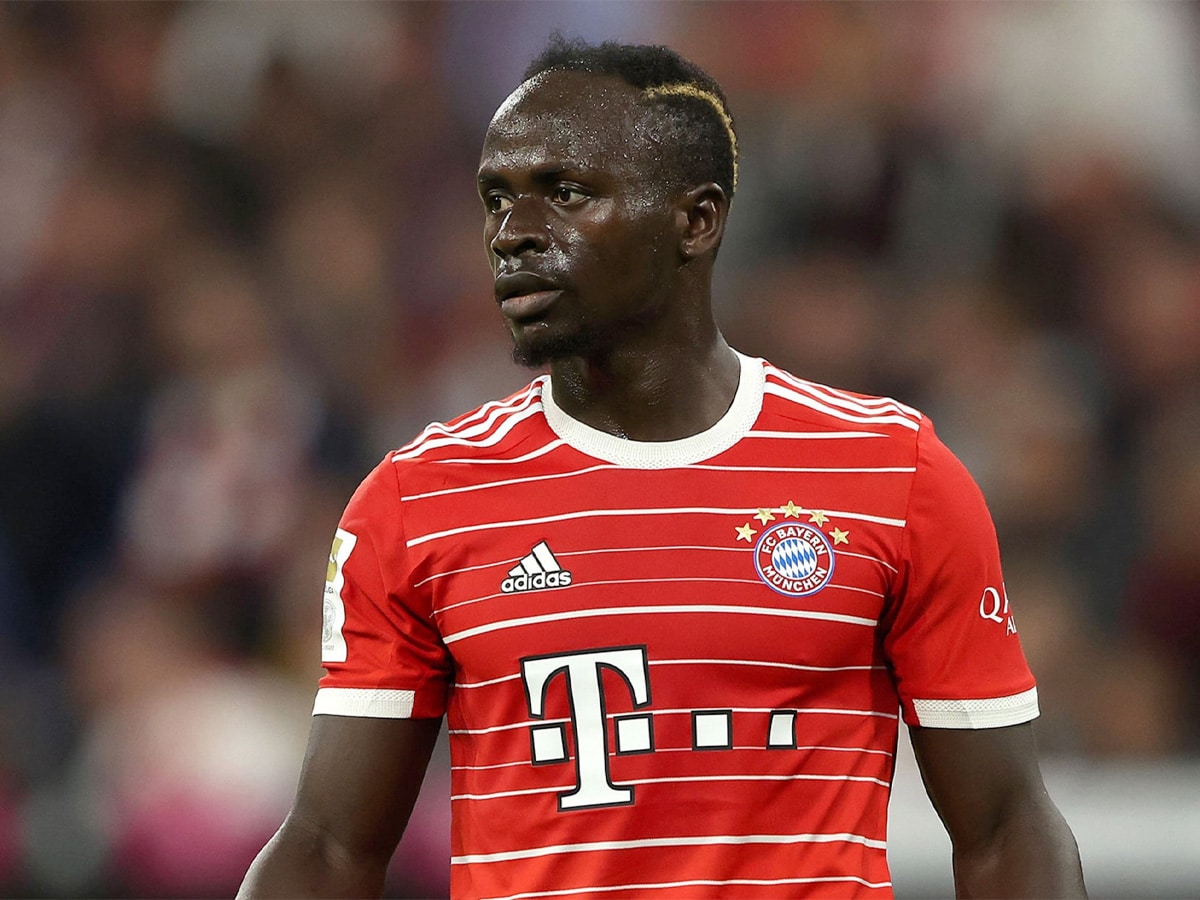 8. Sadio Mané (USD$52 million)
On-Field Earnings: USD$48 million
Off-Field Earnings: USD$4 million
Club: Al Nassr
Senegalese international Sadio Mané is the latest superstar to join the Saudi League, signing with All Nassr in August this year. The 31-year-old had already amassed a stellar career at Southampton, Liverpool and Bayern Munich but alas, the Saudi money was enough to lure him over.
Reports suggest the forward is set to earn around USD$48 million per season with Al Nassr, with the deal to run until 2027. As per Sky Sports, that figure equates to around £650,000 (USD$830,290) per week and around £135 million (USD$172 million) should he stay with Al Nassr for the full duration of his deal.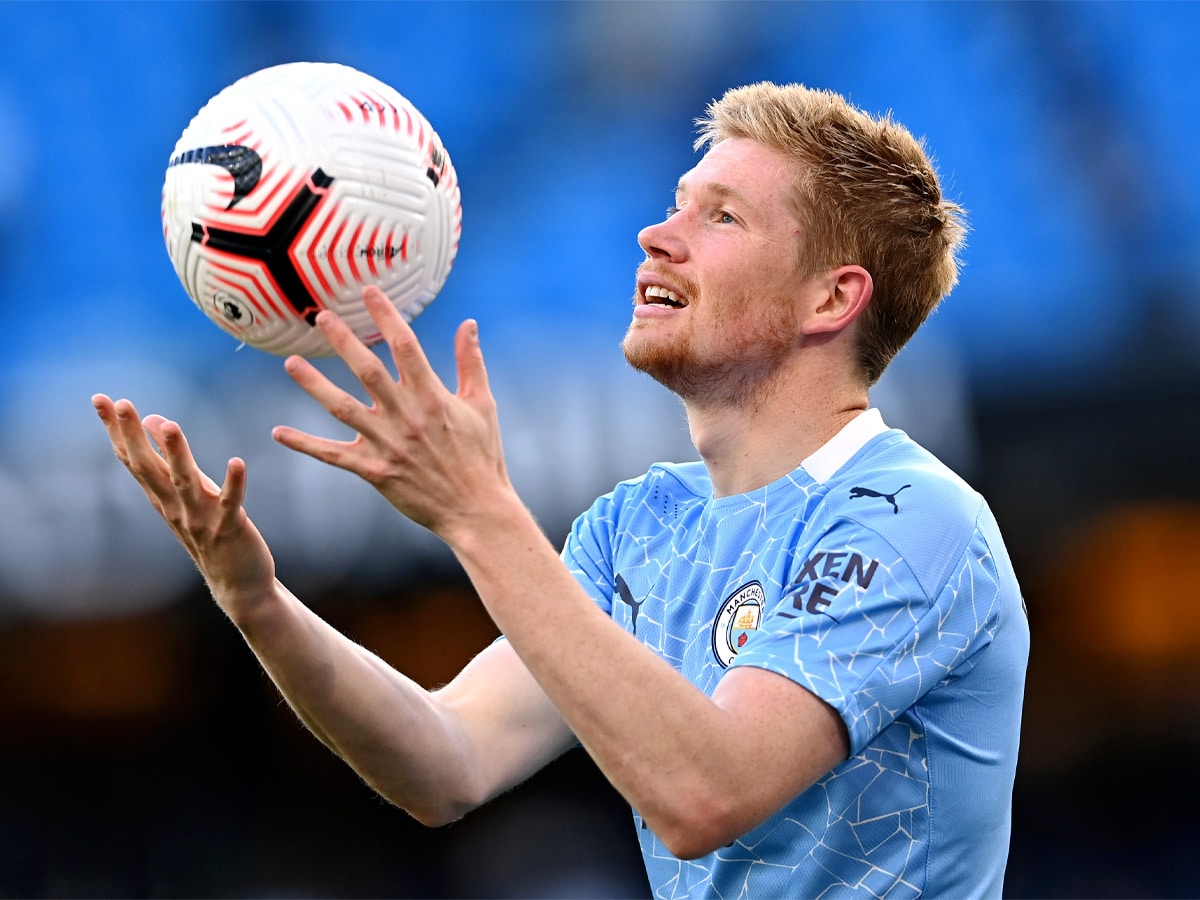 9. Kevin De Bruyne (USD$39 million)
On-Field Earnings: USD$35 million
Off-Field Earnings: USD$4 million
Club: Manchester City
Manchester City star Kevin De Bruyne is currently making around USD$39 million per season, but things could be about to change. Recent reports have suggested that City are yet to open talks with the Belgian midfielder as he recovers from a long-term hamstring injury.
At present, De Bruyne has 18 months remaining on his contract but is likely to stay on the sidelines until at least 2024, opening the door for potential suiters to step up to the plate. While there is no Saudi interest linked to the 32-year-old, rival clubs will be watching the developments closely to see what becomes of the multi-capped international.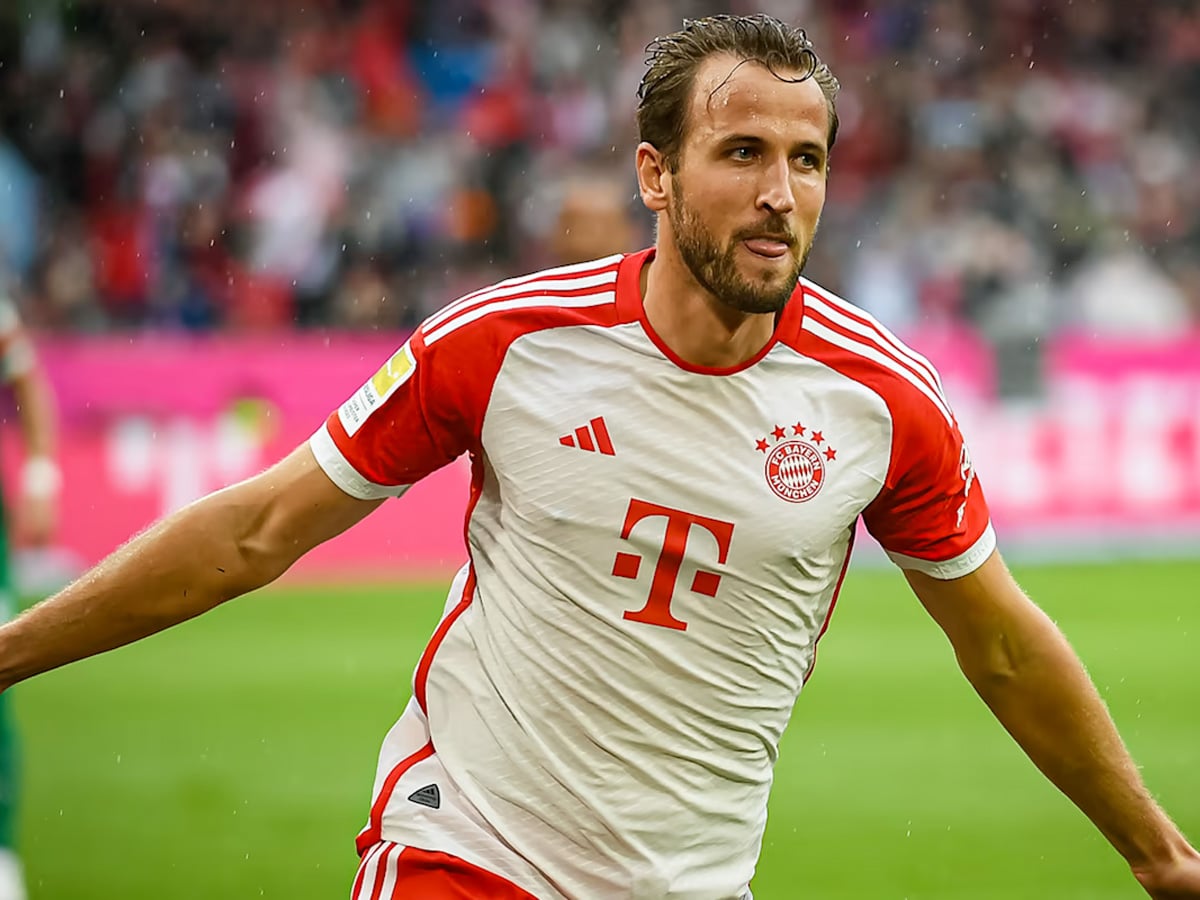 10. Harry Kane (USD$36 million)
On-Field Earnings: USD$26 million
Off-Field Earnings: USD$10 million
Club: Bayern Munich
It was perhaps the most unexpected move in football this season, but English captain Harry Kane's departure from Tottenham to Bundesliga giants Bayern Munich has been a good one. The reigning German champions were able to snag the star striker amid a series of rumours he was looking for a new challenge. The prolific goal-scorer found what he was looking for in Bayern Munich and the rest, as they say, is history.
According to The Athletic, Bayern agreed to a £86.4m/USD$110m fee to sign Kane, with the Englishman accepting a four-year deal through June 2027 worth around £10.4m/USD$13.2m per year. The move may have dismayed Spurs fans, but the simple fact remains, Kane wants to win a champion and Bayern Munich has a long history of doing precisely that.
Highest Paid Football Players FAQs
How much is Neymar paid per week?
After taking a monster deal with Saudi club Al Hilal, Brazilian football star Neymar earns a £2.65m weekly salary. According to TalkSport, this works out to around £ 378k per day, £15.7k an hour and £262 every minute.
What is Ronaldo's net worth?
According to Forbes, football legend Cristiano Ronaldo has a net wroth of around USD$849 million. This comes from a mixture of playing salary and a series of lucrative endorsement deals with Nike, American Tourister and others.
MORE: Lionel Messi's $17 Million Miami Pad is Fit for Football Royalty
---
Featured Video from Man of Many