53-Year-Old Dana White is Absolutely Ripped Now
UFC president and official Hasbulla-stan Dana White has flaunted a surprisingly trim figure, following a monster 30-lb weight loss. The 53-year-old took to social media over the weekend to reveal his new physique, stunning fans and sending the internet into meltdown, however, there was a dark undertone behind his body transformation. In an accompanying video podcast with the Action Junkeez, White revealed that he was forced to make changes after being told he had just 10 years left to live.
RELATED: Internet Sensation Hasbulla Reportedly Signs 5-Year Deal with UFC
View this post on Instagram
Speaking candidly, White explained that he had been working alongside Gary Brecka of the 10X Health System. Brecka is best known for creating an algorithm that he claims can predict your death date based on your blood and DNA samples. While it's far from a foolproof system, the statistics can give an indication of your overall health, often with entirely unexpected results, as was the case with fight promoter and entrepreneur White.
"This guy can take your blood and your DNA and tell you when you're going to die, and they're right within a month," White told the Action Junkeez podcast. "I connect with this guy, and they come in and they do my blood work and they scrape the insides of your cheeks to do your DNA. And the following Wednesday is when my results are supposed to be back. So, he calls me, I'm going to come out personally and walk you through your blood work. He ends up coming out, he sits down for three and a half hours and goes through my blood work."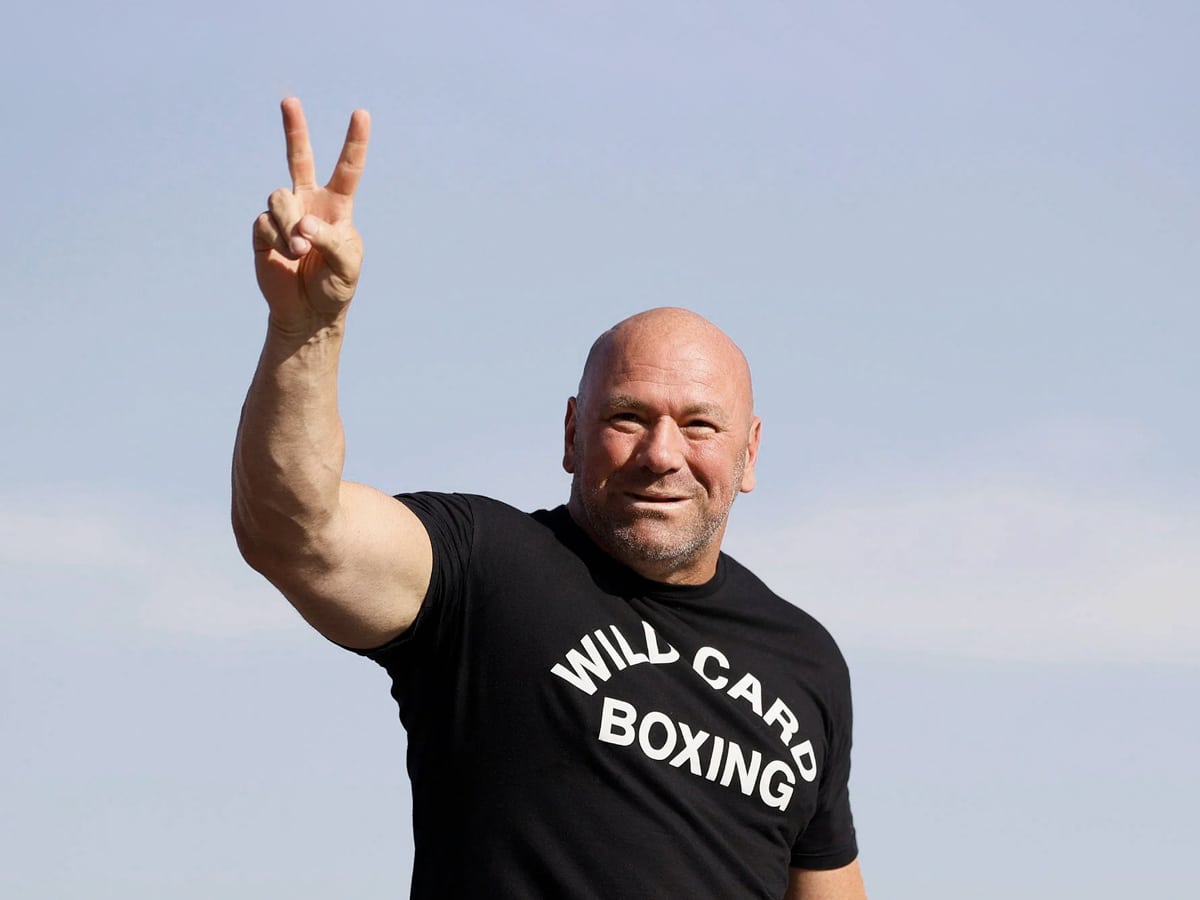 Shockingly, White's bloodwork and body composition statistics painted a terrifying picture. The 53-year-old, who looked healthy to the naked eye was in fact struggling with a series of underlying health issues, the majority of which could be better broached by losing a few pounds. To put it in White's own words, it was "all f*cked up".
"I'm all f*cked up. Everything that can be bad can be possibly bad. He gave me 10.4 years to live," White said. "This was 16 weeks ago and he said to me 'If you don't change these things, this is your life expectancy.' He told me everything that was wrong with me, sh*t I hadn't even told my wife."
Since the diagnosis, White has been hitting the gym hard and the results are speaking for themselves. In the image posted to his 7.7 million followers, the UFC president cuts an imposing figure, with visible abdominal muscles and a sculpted lower chest region. Since it was revealed, the image has been gaining a lot of traction online, white fellow sports icons such as Tyson Fury and ESPN broadcaster Laura Sanko voicing their admiration for the later-life move.
It's not the first time White has flaunted his body, either. The UFC president previously posed for a Men's Health cover shoot, however, stopped short of showing off his abs or taking his shirt off, as is the general case with the shoots. Now, with a little less meat on the frame, he might be buttering up for a second-round effort, this time in full view.