Dana White Says UFC 249 Will Go Ahead as a Closed Door Event
Dana White promised us that UFC 249 would go ahead, despite the developing concerns over COVID-19, and it seems the UFC president may have moved one step closer to making it a reality. Speaking in an Instagram Live video with Yahoo Sports, White confirmed that he had already secured a new location for UFC 249, with the headline battle between Khabib Nurmagomedov and Tony Ferguson set to remain. But he wasn't giving away too much, all we know is that fans won't be there to see it.
"I do (know where it is)," White said on Instagram Live. "But I'm not ready to tell you yet. I know lots of things. … There's not going to be any fans there. It's going to be a closed event."
You'll also like:
Floyd Mayweather is Reportedly Demanding $600 Million to Fight Khabib Nurmagomedov
ESPN 8: The Ocho Returns With Marble Racing and Cherry Pit Spitting
Conor McGregor Lends His Skill to Reebok for ZIG Kinetica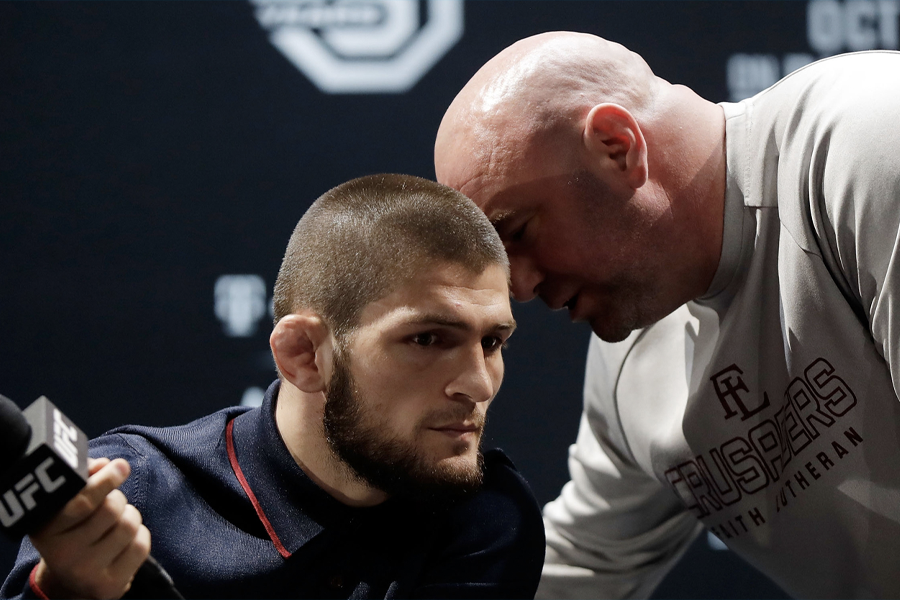 The UFC 249 announcement comes after White previously postponed three UFC cards due to the global pandemic. The president had remained defiant in his stance, even suggesting that the UFC would be the first sport to back to business once things settle down. Fans were sceptical that UFC 249 would go ahead, even after White's video admission, but he wasn't done there. A short time later White reportedly told UFC promotional partner ESPN that he expects UFC 249 to be a full card's worth of fights.
With NBA, MLB, AFL and NRL all locked up for the time being, UFC 249 could be big business, and it appears that exactly what White is banking on.
Per Dana White (@danawhite), a location for Khabib Nurmagomedov (@TeamKhabib) vs Tony Ferguson (@TonyFergusonXT) is "99.9 percent done." Confirms Khabib is back in Russia. I also asked him if it will be a full undercard for UFC 249 or a shortened lineup, he said full lineup.

— Brett Okamoto (@bokamotoESPN) March 24, 2020
You'll also like:
Floyd Mayweather is Reportedly Demanding $600 Million to Fight Khabib Nurmagomedov
ESPN 8: The Ocho Returns With Marble Racing and Cherry Pit Spitting
Conor McGregor Lends His Skill to Reebok for ZIG Kinetica