Floyd Mayweather is Reportedly Demanding $600 Million to Fight Khabib Nurmagomedov
He's already taken down The Notorious, now Khabib Nurmagomedov has turned his sights to the undefeated. Reports are suggesting that the Russian UFC Lightweight Champion has been offered a staggering amount of money to fight retired boxing great Floyd Mayweather in Saudi Arabia. The oil-rich company is allegedly offering Nurmagomedov £78million ($155 million AUD) to fight, The Sun reports, but they may need to dig a little deeper to drag Mayweather out of retirement.
You'll also like:
Conor McGregor's UFC Diet & Workout Plan
Watch Conor McGregor KO Donald Cerrone in 40 Seconds
10 Interesting Facts About Khabib Nurmagomedov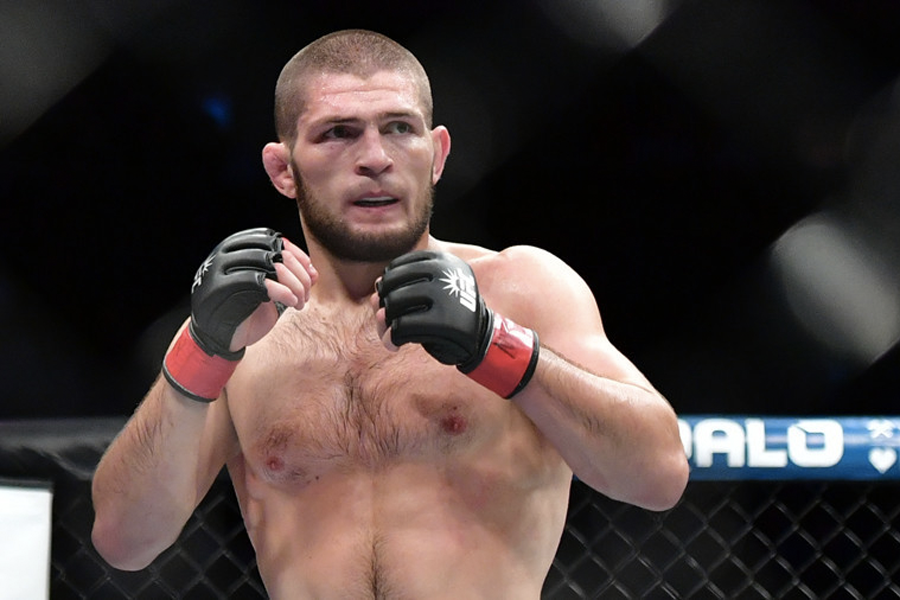 During a tour of the UK earlier this month, Mayweather allegedly revealed just how much money it will take for him to fight: "Like we talked about on social media, there's two names right now. We talked about the Conor McGregor fight, we talked about the Khabib fight," he said, per Metro UK. "For myself, the number is $600m. If I'm going to go out there and risk it, it'd have to be worth it. I'm a businessman. The Conor McGregor fight made sense. If it makes money, it makes sense."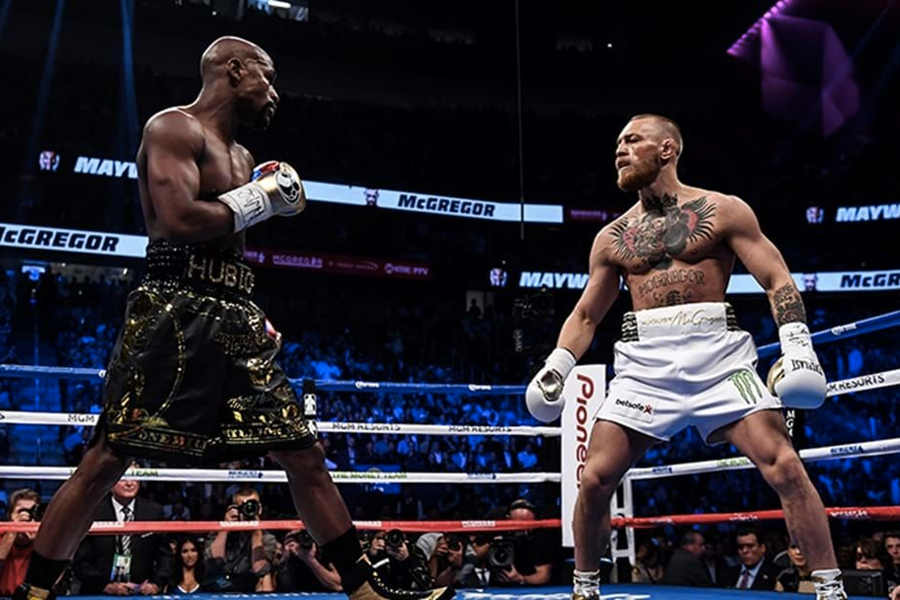 Mayweather's comments come after Nurmagomedov challenged the boxing legend to a 12-round fight including five minutes of MMA. The format included eleven rounds of boxing, finishing with one round of MMA. It would be the first time Mayweather has fought professionally since beating McGregor in 2017, where he netted £300m ($597m AUD). In an interview with Yahoo Sports, Nurmagomedov revealed that his own monster offer was on the table but admitted, much like Mayweather, it would be purely a cash-grab.
"Mayweather is only a money fight. It's only for the money, period. That's it. But they want me to come very badly to fight with Mayweather," he told Yahoo Sports.
CBS, Showtime and MGM Grand get the checkbook out!
Go to @leonardellerbe 's page to view Khabib Nurmagomedov challenging me.#CBS#SHOWTIME #MGMGRAND#MayweatherPromotions pic.twitter.com/6OtiDhtbNx

— Floyd Mayweather (@FloydMayweather) October 15, 2018
Things are still up in the air, but should the fight go ahead, it wouldn't be the first time Saudi Arabia has claimed a massive combat sporting event. Back in 2019, the second battle between boxing heavyweights Anthony Joshua and Andy Ruiz Jr, dubbed the 'Clash on the Dunes' took place at the UNESCO World Heritage Site of Al-Turaif, Riyadh. The match was the most-streamed sporting event of the year, according to DAZN, netting Joshua over £66m ($133 m AUD) in prize money.
Chump change compared to what Mayweather is asking for, really.
You'll also like:
Conor McGregor's UFC Diet & Workout Plan
Watch Conor McGregor KO Donald Cerrone in 40 Seconds
10 Interesting Facts About Khabib Nurmagomedov