Fury v Wilder III Could be Coming to Sydney
It's one of the most fierce rivalries in modern sport, and now the third instalment of Fury v Wilder could be coming down under. Sydney's Bankwest Stadium has emerged as a surprise frontrunner to take the hotly-anticipated event between heavyweight champion Tyson Fury and ex-title-holder Deontay Wilder, with reports suggesting the showdown could happen on Boxing Day.
You'll also like:
Absolutely No One is Buying Conor McGregor's MMA Retirement
Fury v Wilder Rematch Confirmed
Deontay Wilder's Diet & Workout Plan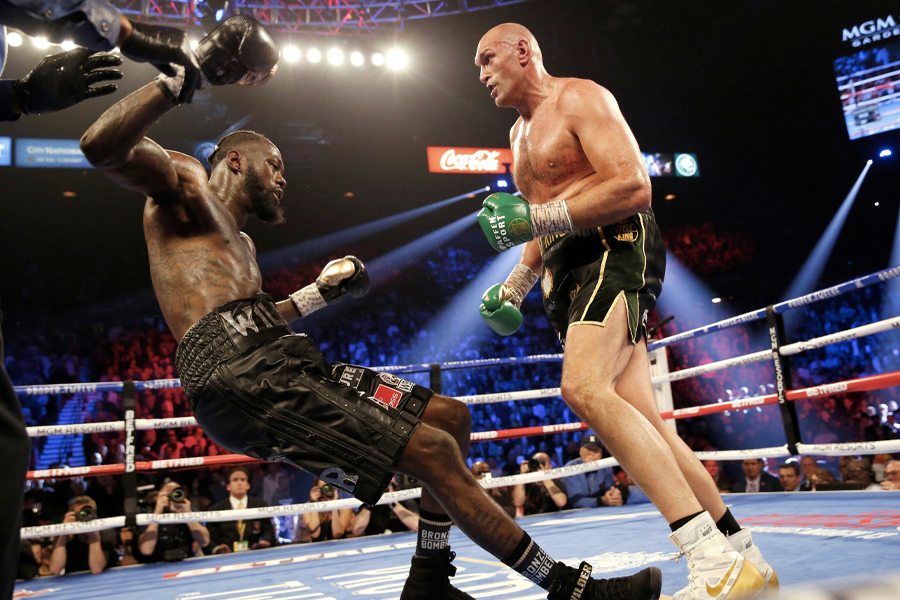 The fight was originally scheduled to take place earlier this year, with the Gypsy King vowing the take Wilder's "scalp" again. However, with COVID-19 restrictions putting travel and sports entertainment on hold, the bout was postponed. Fans have been eagerly awaiting any news regarding the showdown, with interest rising as restrictions slowly lift across the globe. Promoter Bob Arum has reportedly fanned the fire, suggesting Australia, a country that has escaped the significant death tolls seen around the world could be a suitable alternative.
"Our friends in Australia are talking about doing this fight, probably in Sydney. That's a possibility," Arum told Sky Sports. The announcement was eyebrow-raising but it appears Dean Lonergan, the man who brought Manny Pacquiao to Australia to fight Jeff Horn is behind the submission.
"When Bob came out and said that we are talking to 'our friends in Australia', I'm the one he's talking to," Lonergan told the SMH. "It's my proposal, I put it to him with budgets, how we'd do it, the whole lot. Bob has been an incredible partner and ally for me in the world of boxing."
According to Lonergan, the fight would take place on Boxing Day, so that it could be broadcast to the US on Christmas evening. "I just had a thought six weeks ago that if these guys can't do a major fight in Las Vegas or New York, why not come down here where I know we can get a crowd," he told the SMH. "We are flexible around the timing, but if we did it at 1.30pm on Boxing Day, it would be beamed back into the States on Christmas night."
While nothing has been confirmed and the fight is still in the early stages of discussion, bringing a massive global bout to Australia could be a huge win. Fury v Wilder II raked in an incredible £13.8 million in gate receipts, a significant portion of the event's revenue. Additionally, a Boxing Day bout would give the fight an extra historical boost. The last heavyweight title fight to take place in Sydney was back in 1908 when Jack Johnson defeated Tommy Burns to become the first black heavyweight title-holder.
You'll also like:
Absolutely No One is Buying Conor McGregor's MMA Retirement
Fury v Wilder Rematch Confirmed
Deontay Wilder's Diet & Workout Plan