The Internet Blows Up Over Football Player Jizz Hornkamp
Once-in-a-generation players don't come along very often, but Dutch footballer Jizz Hornkamp may well have shot to the top of the list. The 22-year-old professional from Eerste Divisie club FC Den Bosch has become an overnight cult hero, thanks to a spectacular performance and perhaps the most memorable name we've seen in years.
You'll also like:
Pornhub Launches 'Sexstainability' Initiative to Unf*ck the Planet
China is Now Using Anal Swabs to Test for COVID-19
Of Course There's a Bernie Sanders at the Inauguration Porn Parody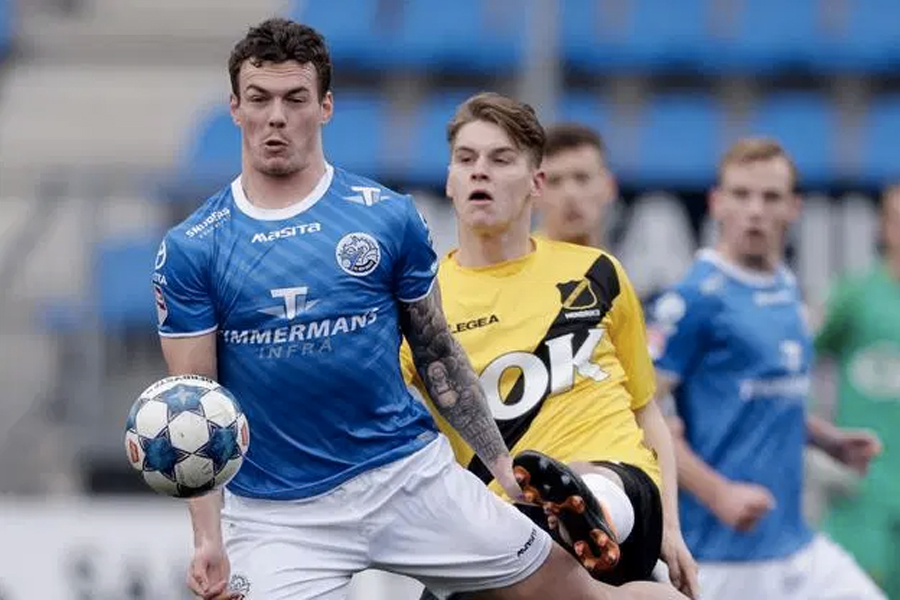 The Dutch superstar took to the field over the weekend expecting a normal game, however, this league match proved anything but. With his side down 3-0 at the 52-minute mark of the game, Jizz stood up. The young gun scored four goals in just 34 minutes, with his heroics enough to salvage a draw, but more importantly, Hornkamp is now a global sensation.
Within minutes of the game ending, the term #jizz was trending on Twitter, with fans eager to point out a new football god was had been crowned. Naturally, however, many of the tweets referenced the fact that his first name is Jizz, which is reportedly pronounced more like geez, but that didn't stop the internet. The tweets about Jizz came thick and fast.
All jokes aside, you've got to hand it to Jizz, four money-shots in 34 minutes is a remarkable effort. Here's to the internet's new favourite player.
3-0 achter bij Excelsior. Uitzichtloze situatie. Maar dan is daar:

⚽️ 52' Jizz Hornkamp 3-1
⚽️ 55' Jizz Hornkamp 3-2
⚽️ 78' Jizz Hornkamp 4-3
⚽️ 86' Jizz Hornkamp 4-4 pic.twitter.com/RN7w3rxyWe

— ESPN NL (@ESPNnl) January 30, 2021
You'll also like:
Pornhub Launches 'Sexstainability' Initiative to Unf*ck the Planet
China is Now Using Anal Swabs to Test for COVID-19
Of Course There's a Bernie Sanders at the Inauguration Porn Parody