Nike's Premier League Ball is the Future of the Game
Nike is out to change the game of football with a ball that combats aerodynamic issues that can result in errant shots and random changes in flight patterns. Dubbed Nike Flight, the cutting-edge ball now comes festooned with the Premier League colours and logos. The Premier League Ball will serve as the official match ball for the 2020 through 2021 season.
You'll also like:
Nike Flight is the Brand's Most Advanced Football Ever
Cristiano Ronaldo Becomes Football's First Billionaire
South Korean Football Club Apologises for Filling Stadium with Sex Dolls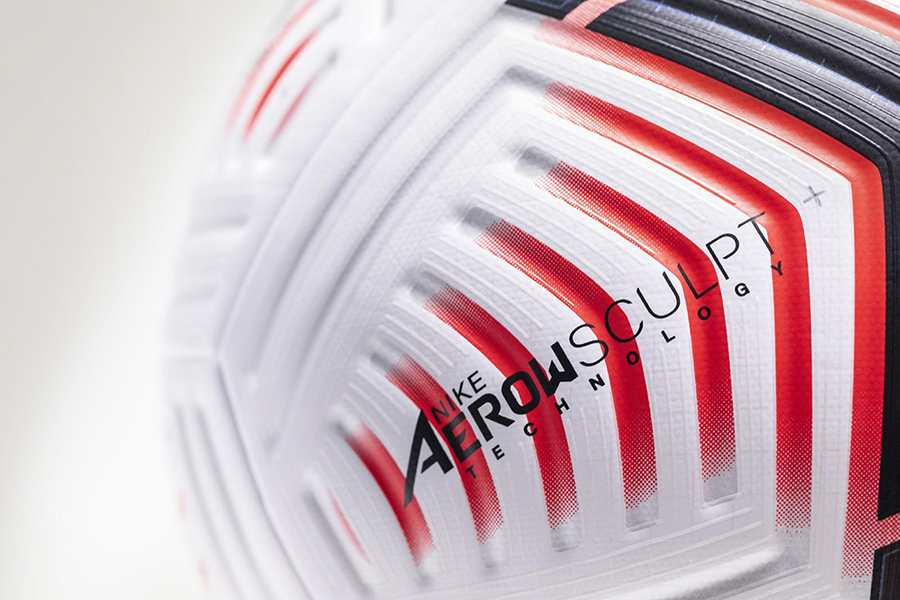 "Everything done at the Lab is rooted in science," states Kieran Ronan, the Senior Director for Global Equipment at Nike. "Here, we are able to detect small differences in performance that may not be perceivable to most athletes, but when those small differences are iterated upon 68 times, the result is a noticeable leap in performance." Those iterations resulted in Nike's new AerowSculpt technology. This advance gives the ball a 30 per cent truer flight than any previous Nike football. Ronan continues, explaining, "The construction started with a square-shaped Aerotrack groove. Over the course of the 68 iterations, we modified the shape of the groove, added sculpted chevrons, and explored multiple features throughout the deliver one geometric pattern that helps promote more stable flight." The ball also features four fuse-welded panels instead of the traditional 12 panels, resulting in 40 per cent fewer stiff seams. This approach creates a more prominent sweet spot for better touch and performance. Finally, Nike also included its All Conditions Control 3D ink. This special ink strategically lays out "micro flaps" along the ball to optimize the aerodynamics and provide better grip in wet or dry conditions.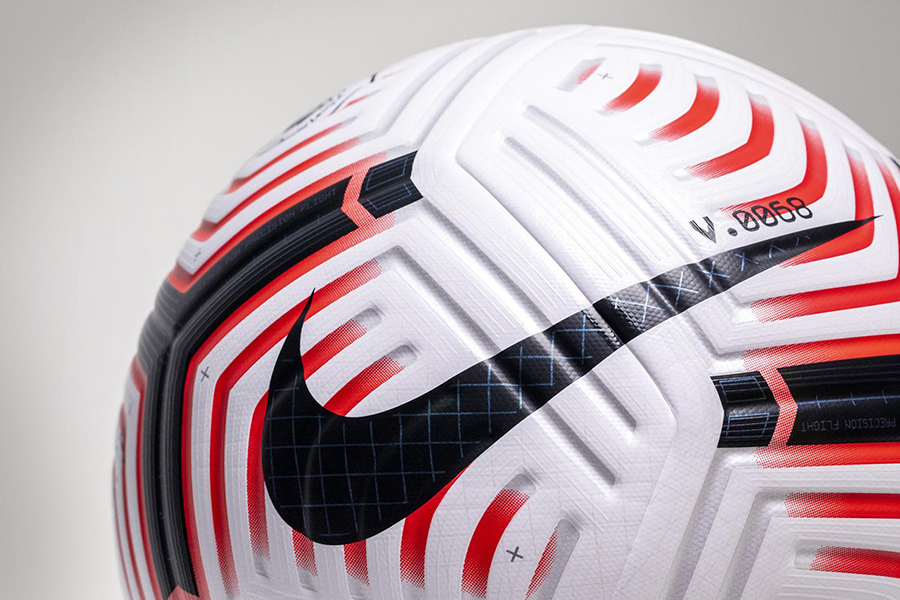 It took over eight years and more than 1,700 hours of testing went into the creation of the Premier League Ball. That ball with its performance capabilities can be yours for USD$160. That may seem like a steep price for a ball, but if you want to get in on the future of the game at the ground floor, then the investment is well worth it.
You'll also like:
Nike Flight is the Brand's Most Advanced Football Ever
Cristiano Ronaldo Becomes Football's First Billionaire
South Korean Football Club Apologises for Filling Stadium with Sex Dolls