Chiefs QB Patrick Mahomes Signs Richest Deal in Sports History
Oh to be a Superbowl MVP. Just months after leading the team to a 31-20 championship victory over the San Francisco 49ers, Kansas City Chiefs star Patrick Mahomes has just landed a monster 10-year deal with the NFL team worth a reported USD$503 million (AUD$721 million). The extension also includes a $140 million injury guarantee as well as a no-trade clause.
You'll also like:
Watch Human Vacuum Joey Chestnut Devour 75 Hot Dogs in 10 Minutes
INTERVIEW: Kalyn Ponga On Yoga, Footy and His New Contract
Cristiano Ronaldo Becomes Football's First Billionaire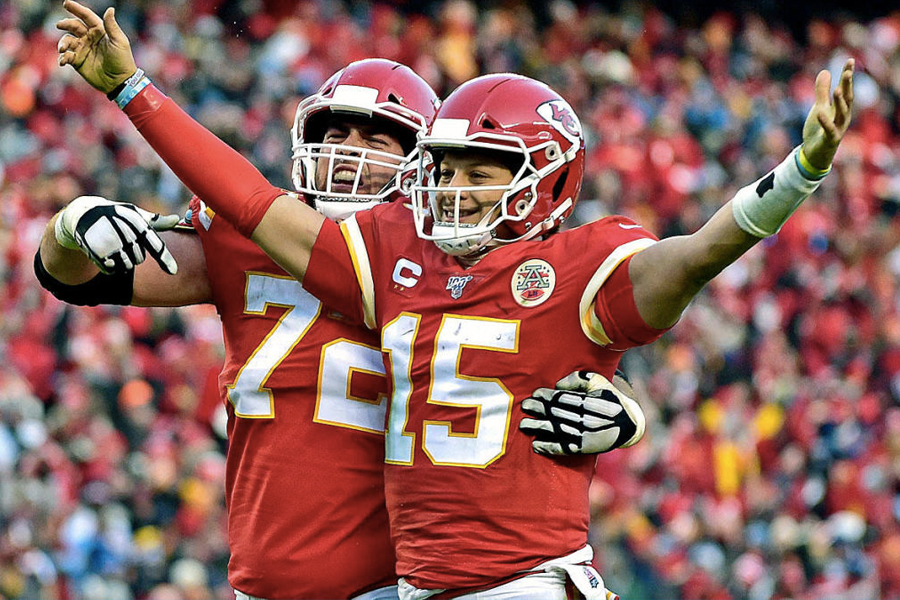 The eye-watering amount keeps the 24-year-old quarterback in Chiefs colours until at least 2031 and ensures he keeps his pockets lined with gold leaf, or whatever it is that rich people wear.
"Since he joined the Chiefs just a few years ago, Patrick has developed into one of the most prolific athletes in all of sports," Chiefs chairman Clark Hunt said in a statement about the quarterback who led the team to its first championship in 50 years.
"With his dynamic play and infectious personality, he is one of the most recognized and beloved figures to put on the Chiefs uniform. He's an extraordinary leader and a credit to the Kansas City community, and I'm delighted that he will be a member of the Chiefs for many years to come."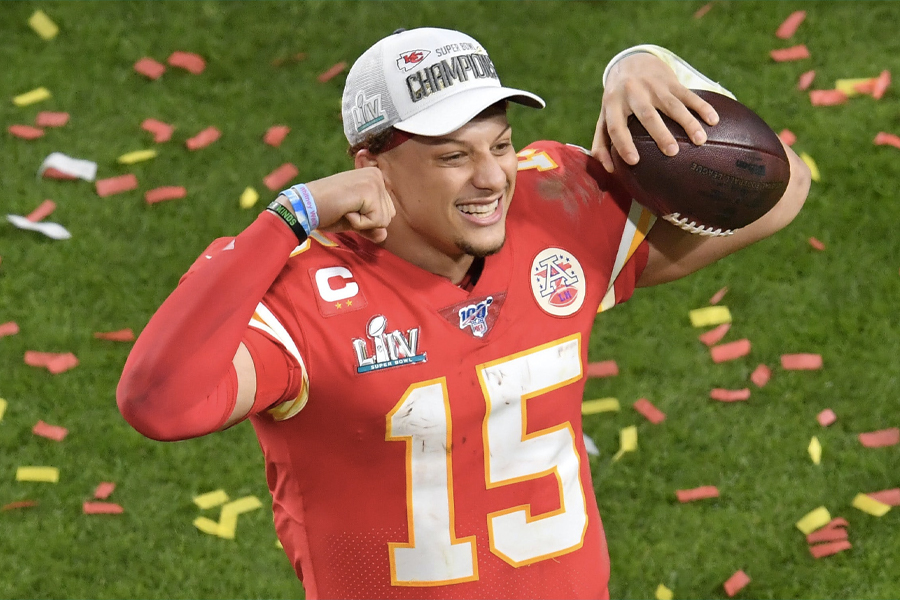 The extension comes after the Chiefs picked up Mahomes' fifth-year option for the 2021 season in April, keeping him under contract for the next two seasons. With USD$27.6 million left on his deal, the Chiefs doubled down offering an extension that will no doubt go down in history as either a great team decision or a franchise-destroying failure. Mahomes will receive USD$83 million-plus in signing bonuses form 2021-23, which ESPN source Jeremy Fowler is reporting are fully guaranteed.
The 2018 NFL MVP now has the richest contract in American professional sports, surpassing Los Angeles Angels hitter Mike Trout's USD$426.5 million deal signed back in March 2019. Unlike Mahomes, however, Trout's contract is fully guaranteed.
With Mahomes currently ranked first in Passing TDs, Passing Yards, Wins, Total QBR and Yards per Attempt, it's easy to see why the Chiefs were keen to lock the superstar down. A lot can happen in twelve years though and only time will tell if the major extension was worth the half a billion cheque it was written on.
You'll also like:
Watch Human Vacuum Joey Chestnut Devour 75 Hot Dogs in 10 Minutes
INTERVIEW: Kalyn Ponga On Yoga, Footy and His New Contract
Cristiano Ronaldo Becomes Football's First Billionaire