Basketball holds a special place in Australia's sport-obsessed heart and our love for the game only grows with every passing NBA season. From all the action on the court to the rich culture that surrounds the game—not to mention the ever-growing number of home-grown talent making a name for themselves amongst the world's best players—we really can't get enough. Fortunately, there's one place that offers everything you could possibly want to fuel your passion for basketball. From a staggering range of footwear, apparel, and accessories, to an absolutely insane private collection of rare memorabilia, Throwback is like Disneyland for basketball obsessives (as well as an essential destination for anyone needing a gift for just such an obsessive, as the year draws to a close).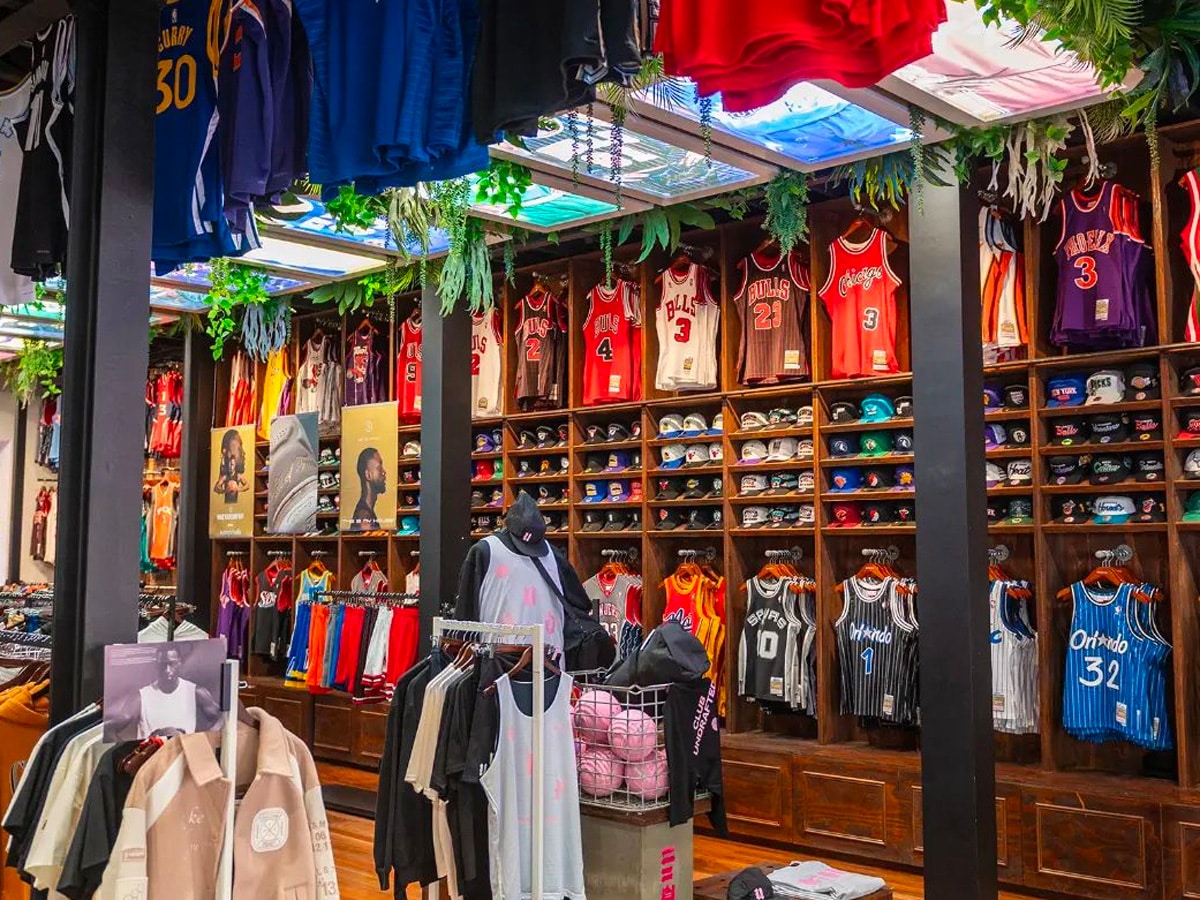 Whether you visit the online boutique, download the smartphone app (available on both iOS and Android), or drop by Throwback's location on Sydney's iconic Oxford Street, you'll find everything a basketball enthusiast could possibly desire, from the hottest sneakers to your favourite player's latest jersey. Head in-store and you might even find yourself encountering said player in the flesh, as Throwback has recently hosted in-store appearances from players such as Patty Mills, Josh Giddey, Josh Green, Jamal Murray and many more!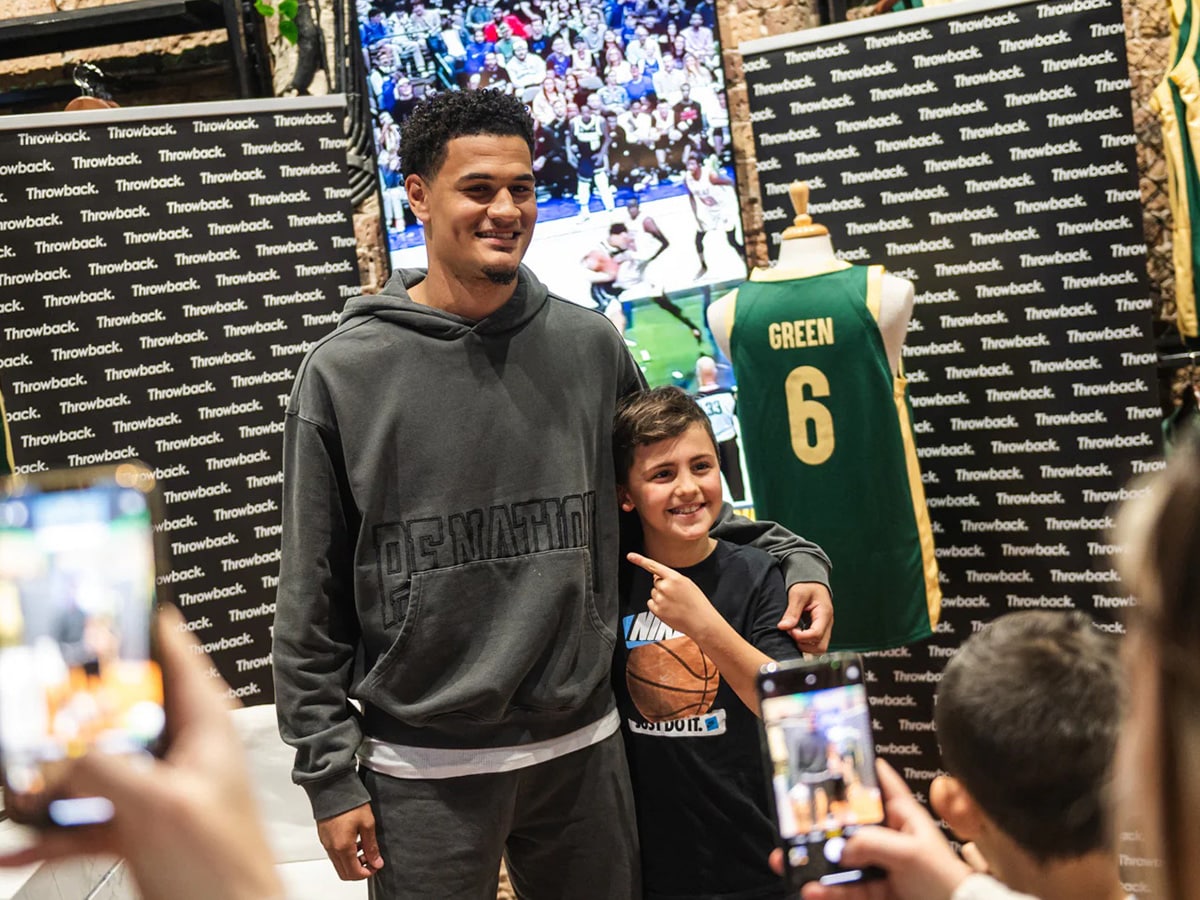 Love of the Game
With the new NBA season having just begun, there's never been a better time to grab all the merch you need to show love for your favourite player or team. Or, if you're looking to make a start on your Christmas shopping, you'll find every brand that counts occupying shelves (both digital and physical), including Throwback's very own in-house label: Throwback The Label. This boasts elevated essentials that blend high-end streetwear, loungewear, and sportswear and has been worn by the likes of Justin Bieber, Josh Giddey, Dyson Daniels and Nick Kyrgios.
Alternatively, if you want to really make someone's Christmas (including your own), you can pick up a piece of memorabilia signed by NBA royalty — there's currently some must-have autographed and certified Denver Nuggets' Jamal Murray merch from when the superstar paid the store a very welcome visit in September.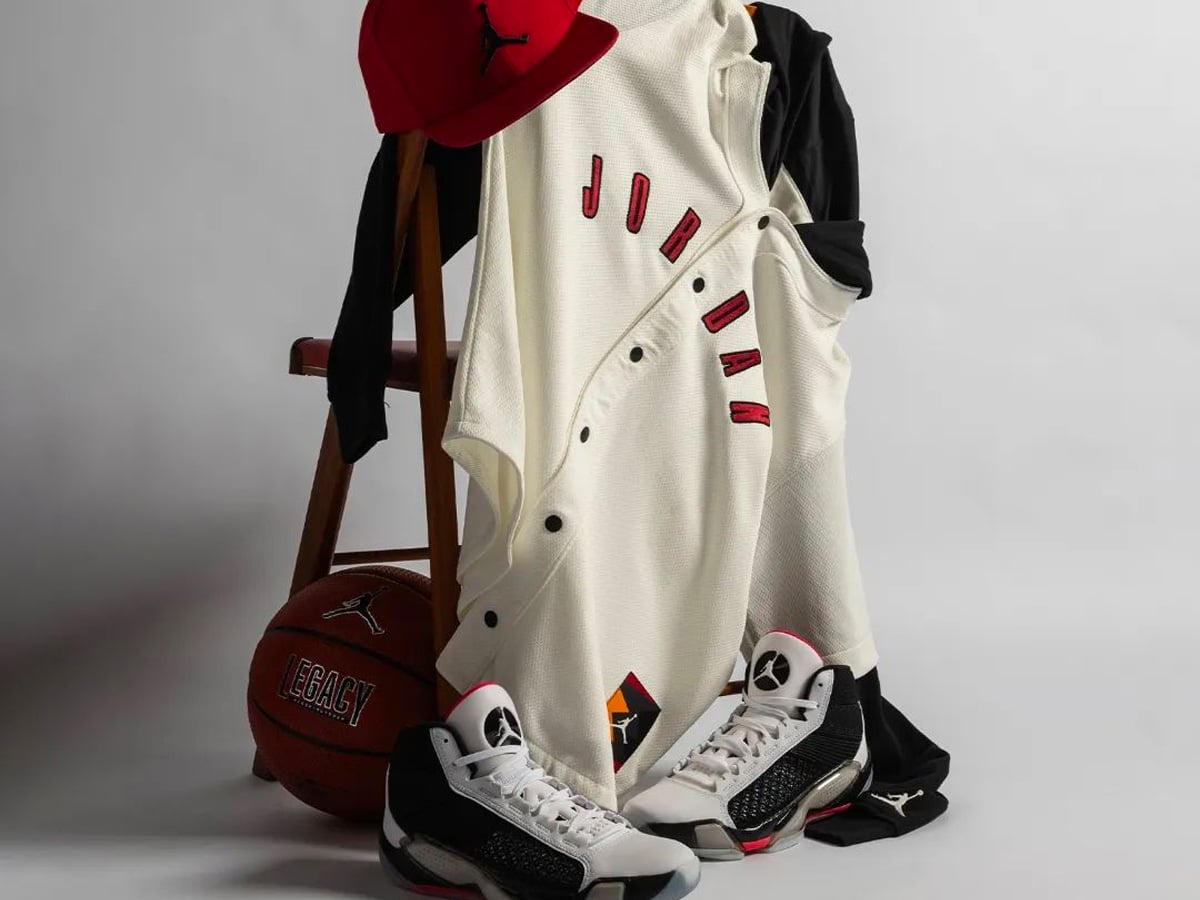 With November 11 marking a dozen years since Throwback first opened its doors on 11.11.11 within a local stadium in the Sydney suburb of Alexandria, founder Michael Lazaris and his team have watched as Australia's appetite for all things basketball has exploded. Growing up in a basketball-loving household—his father Andrew Lazaris co-founded the Sydney Kings—it seems Michael was destined to create Australia's top destination for fans of the game.
As Aussies' love of basketball has grown, so too has Throwback; from those modest Inner City beginnings, the store evolved into a boutique concept store situated at Bondi Beach, before once again upgrading to its current location in Sydney's Darlinghurst — a handy development for the Man of Many team's contingent of basketball fans, as it's now just a few minutes walk from our office.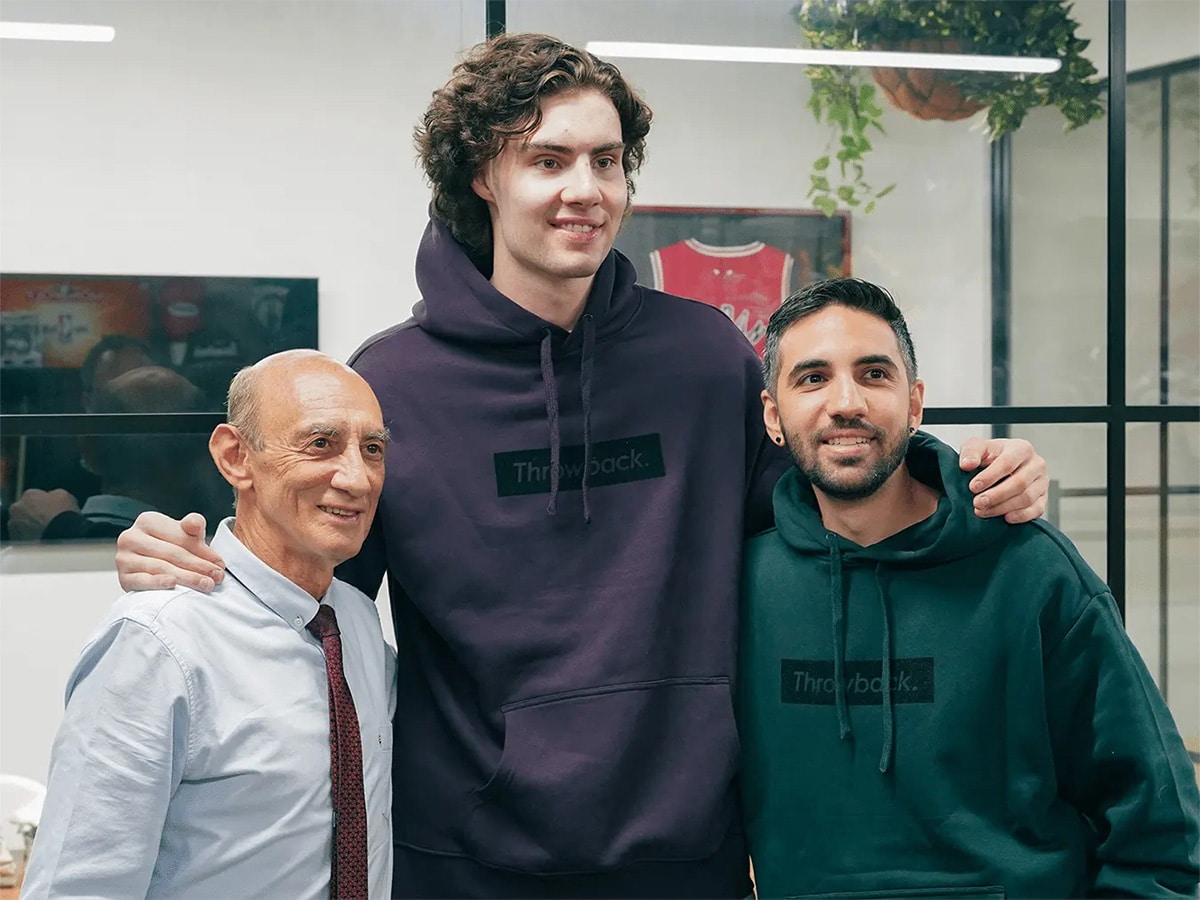 The Courtside Experience
Throwback has also recently launched Courtside Club, a VIP loyalty program that unlocks access to secret deals, limited event passes, and more, so you'll be the first to know about new drops, special discounts, or when the next NBA legend will be appearing in-store.
From Pop! Vinyl figurines to the latest signature kicks, if it's basketball-related you'll find what you're after at Throwback (aka "Hoops Central"). Check out the full range via the link below, or drop by the store at 81 -83 Oxford Street to marvel at the largest range of jerseys and basketball gear in the country. Like Jordan in full flight, Throwback will leave true basketball fans in awe.