The True King Has Left the Building: The Life, Legend and Legacy of S.K. Warne
They say good movies not only entertain, they also teach. Upon hearing the tragic news of Shane Warne's passing last weekend, I couldn't help but relive that infamous diner scene in the Quentin Tarantino scripted cult classic, True Romance. If you've never seen it (man – you really should) the sequence in question features Christian Slater passionately riffing to Patricia Arquette about that other King: Elvis.
"He couldn't give a fuck about nothing except rockin' and rollin', living fast, dying young and leaving a good-looking corpse."
For many, the throw-away Tarantino quip might have simply been a clever line that got lost in the sands in time, but this week, it got me thinking. If QT were to script Warnie's life story, that same dialogue would apply perfectly; for the Aussie King's life was every bit as "Hollywood" as the legendary US crooner's.
Think about it: they were both the masters of their craft, women wanted them and men wanted to be them, and both left us all shook up in their untimely departures. The only real difference is Elvis worked his razzle, dazzle on the Las Vegas Strip, whilst Warnie had us in a spin on the hallowed turf of the MCG.  Mind you, Warnie was also known to show his sleight of hand at the Vegas poker tables; where he also delivered many a ripping flipper.
Much has been written, and said, in recent times, about Warnie's freakish spin bowling ability, so we thought we'd focus our spotlight on his off-field triumphs. And no – we're not talking about the multi-million-dollar Nike endorsements, flashy Ferraris or even the hurly-burly of his liaison with Brit model Liz Hurley.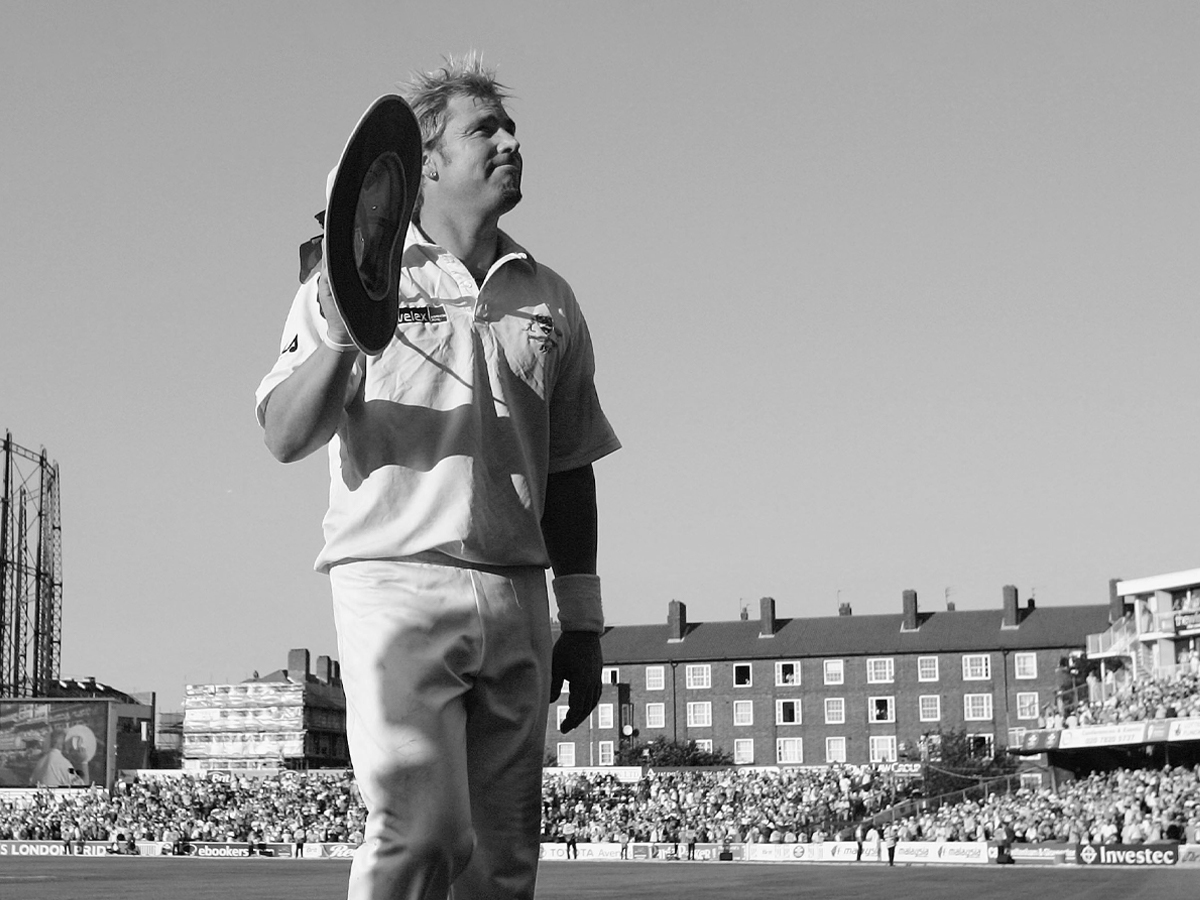 If the true mark of a man is the number of mates he had, then surely Warnie tops the list. From Joe the cameraman right through to pop sensation, Ed Sheeran – Warnie was besties with everyone. I don't know about you but I, for one, felt like I lost a good mate the other day. And I have never even met the guy.
For all his shortcomings and transgressions (and there were many) – perhaps Warnie's best skill was he somehow always kept his "good bloke" status. Maybe it's because with Warnie, what you saw is what you really got and that is very rare amongst not only the rich and famous but – well – people in general nowadays.
Yes – bagging over 700 test wickets is a bloody impressive feat but remaining a good bloke while reaching such great heights is the most meaningful statistic – yet, sadly, one that can't be pencilled into the scorebook. Warnie was the last of the great personalities – loveable, larger than life, larrikins in the Australian sport fabric and our summers will be forever lesser for it. Vale S K Warne: great cricket all-rounder and even greater bloke. The true King has left the building.