Watch Kanye West's Bizarre First Presidential Ad
The first presidential debate between current US President Donald Trump and Democratic candidate Joe Biden proved that the fine art of public speaking was all but dead, but an unlikely hero has arrived to salvage it from the wreckage. In a bizarre first presidential campaign ad, rapper Kanye West has unveiled a surprisingly well-spoken, inspiring and ultimately very confusing message to his supporters, just 22 days out from the 2020 US election.
You'll also like:
Could Kanye West Be Guilty of Electoral Fraud?
Kanye West Officially Announces Presidential Bid
Kanye Claims Jesus Saved Him from Porn
The ill-timed release confirms our long-held suspicion that the contentious hip-hop star was trudging on with his campaign, despite missing deadlines for nominations and being accused of electoral fraud. Nevertheless, West has asked us all to consider 'What is America's destiny?', in a new one-minute video posted to his 40 million Twitter followers. Calling for a greater focus on religion and faith, West's clip appeared to be more propaganda than patriotism. Set to the backdrop of a black and white US flag, the 43-year-old rapper questioned what is best 'for our nation'.
"What is just? True justice?" West mused in the campaign ad. "We have to think about all these things together as a people. To contemplate our future, to live up to our dream, we must have vision. We as a people will revive our nation's commitment to faith, to what our constitution calls the free exercise of religion, including, of course, prayer. Through prayer, faith can be restored."
"We as a people are called to a greater purpose than ourselves. We are not only a beacon to our world, but we should be servants to each other to encourage each other, to help each other, to lift up each other – our fellow Americans – that we may all prosper together. We have to act on faith with a sure knowledge that we are pursuing the right goals and doing the right things. We will build a stronger country by building stronger families."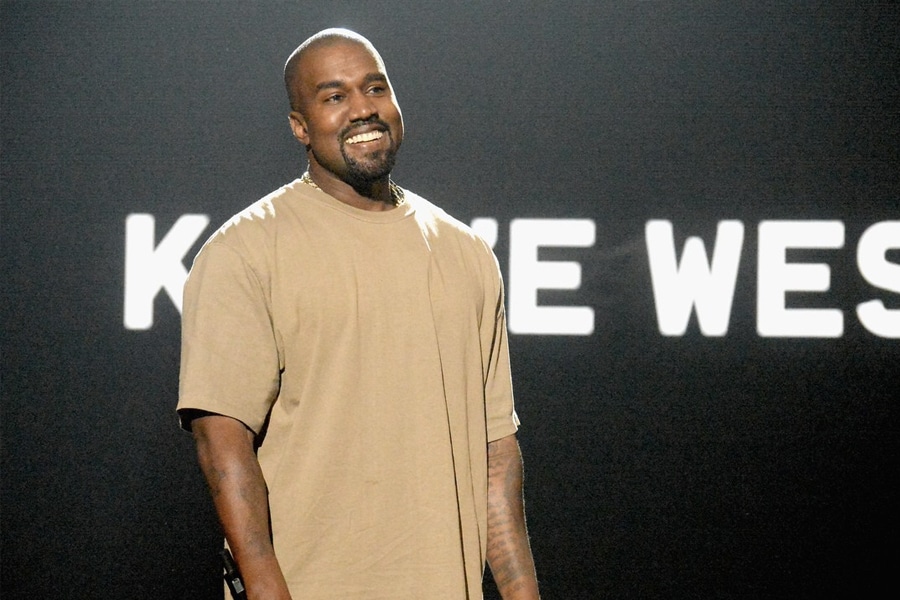 Aside from the strange setting and tone of the clip, Kanye West's campaign ad was a surprisingly refreshing experience. Far from the name-calling and smear-campaigns we've come to expect from politicians over the years, West's ad is simply an indictment of his vision, however, confusing it may be.
That won't be enough to save him from criticism, though. The rapper is already being slammed online for encouraging people to write-in votes for him in the presidential election. Twitter users were quick to condemn West's campaign ad, suggesting that a vote for West or any other write-in candidate was a throw-away vote. As they won't receive enough "Kanye West" write-ins to make any impact, the users claimed a throw-away vote was essentially a vote for Trump.
Further to that, the fresh claims come just days after West shared a photo from a friend who had written West's name on the presidential election ballot, which several users reported was illegal. If there is one thing that we've learned about Kanye West over the years, however, it's that a something as simple as voter law won't be enough to derail his hopes and dreams.
You'll also like:
Could Kanye West Be Guilty of Electoral Fraud?
Kanye West Officially Announces Presidential Bid
Kanye Claims Jesus Saved Him from Porn