Watch the Landmark Moment Perseverance Rover Touched Down on Mars
It's been a big week on planet earth, but 216 million kilometres away, history is being made. NASA's Mars 2020 Perseverance mission is currently searching for signs of ancient microbial life, which if discovered, could provide new information about the past habitability of the Red Planet. But before any exploration could be undertaken, the real challenge was getting the rover there safely.
You'll also like:
Watch this Insane Footage of China's Record-Breaking Full Glass Bridge
51-Year-Old Surfer Catches 'Wave of The Decade' at Mavericks
Inside YouTuber David Dobrik's Ridiculous $9.5M LA Mansion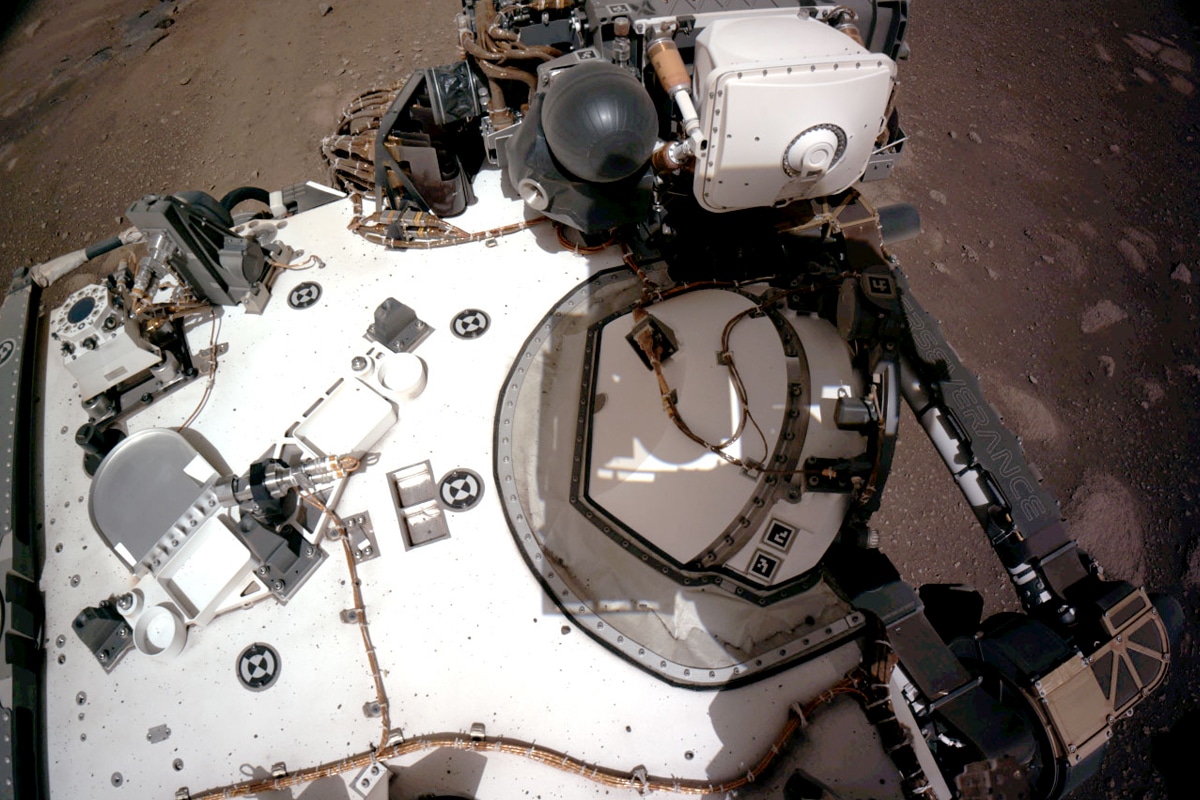 After years of planning, NASA's ground-breaking first step towards new life took shape on February 18. Landing in Mars' Jezero Crater, the rover's first touch-down was captured by several cameras monitoring its entry, descent, and landing suite.
The views include a camera looking down from the spacecraft's descent stage (a kind of rocket-powered jet pack that helps fly the rover to its landing site), a camera on the rover looking up at the descent stage, a camera on the top of the aeroshell (a capsule protecting the rover) looking up at that parachute, and a camera on the bottom of the rover looking down at the Martian surface. Additionally, NASA also pointed out that the audio embedded in the video comes from the mission control call-outs during entry, descent, and landing.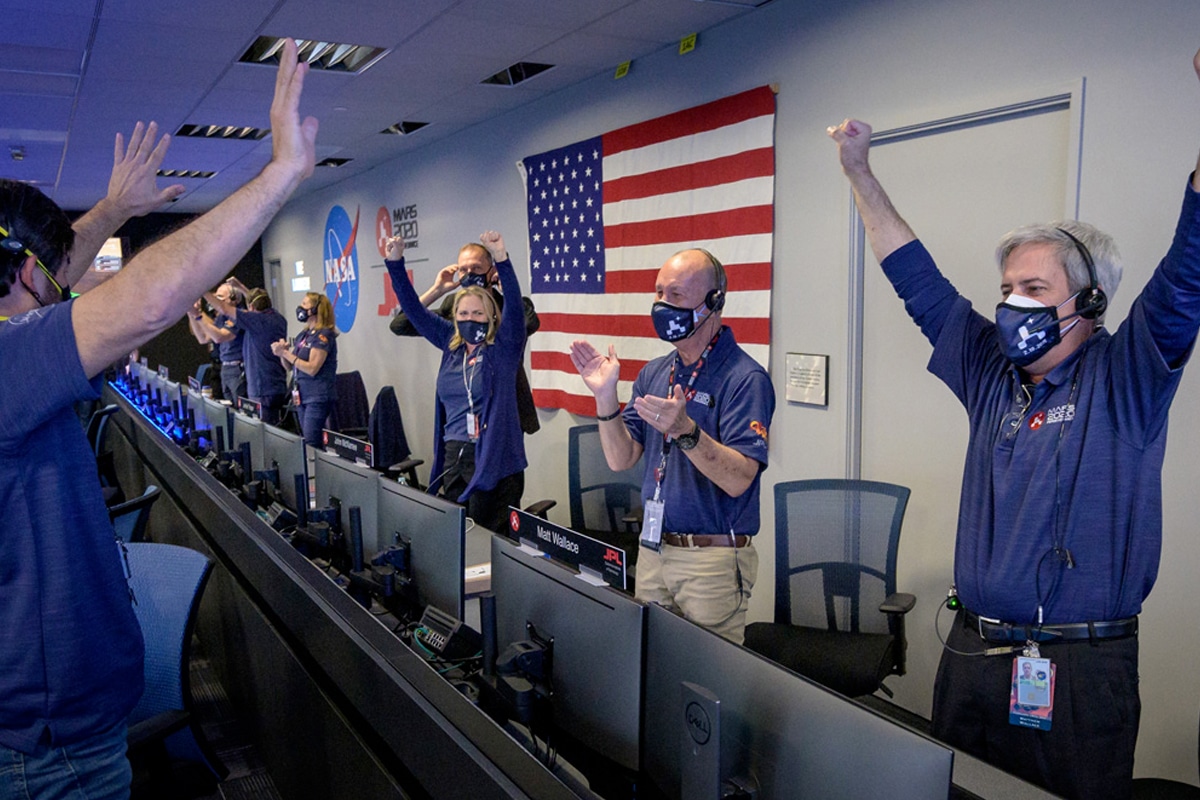 "There are several ways that the mission helps pave the way for future human expeditions to Mars and demonstrates technologies that may be used in those endeavours," the Perseverance mission overview reads. "These include testing a method for producing oxygen from the Martian atmosphere, identifying other resources (such as subsurface water), improving landing techniques, and characterising weather, dust, and other potential environmental conditions that could affect future astronauts living and working on Mars."
While we could still be years away from discovering life on another planet, the feat of human engineering deserves to be recognised. Piloting an unmanned ship over 200 million kilometres away with expert precision isn't something you see every day. To find out more about the Perseverance Mission, follow the link below.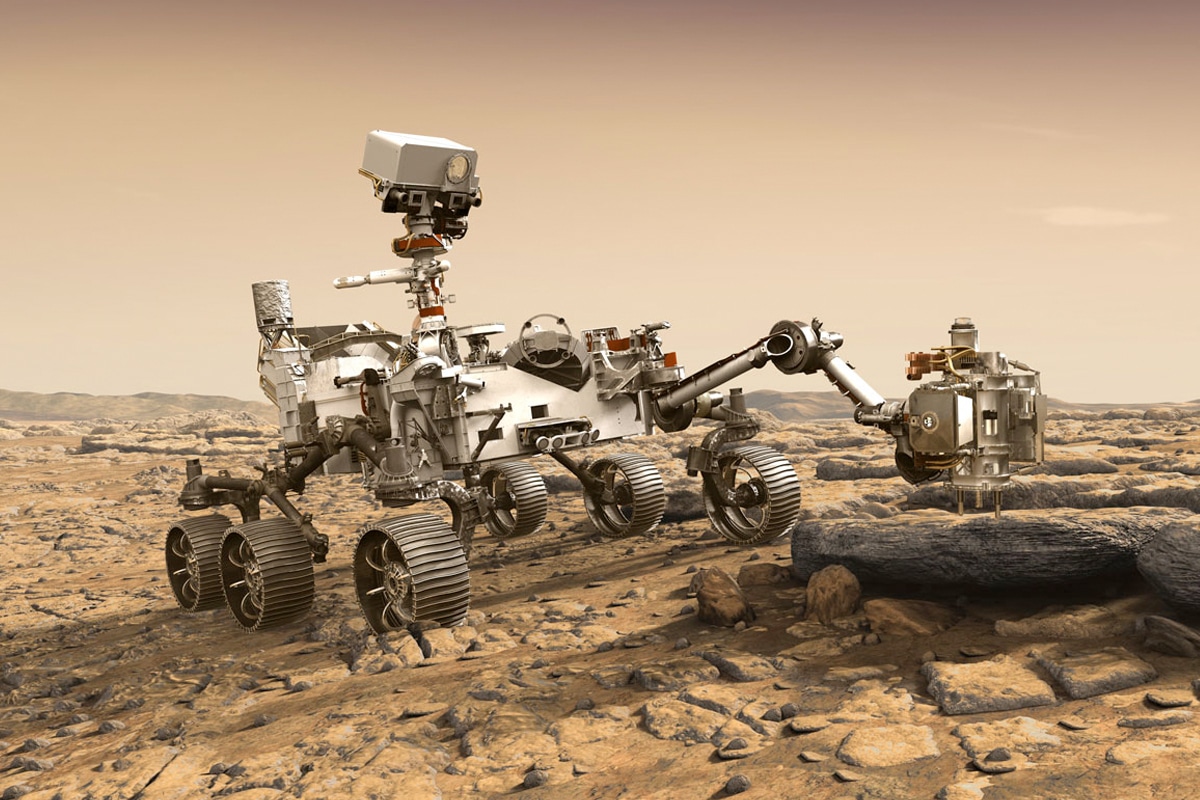 You'll also like:
Watch this Insane Footage of China's Record-Breaking Full Glass Bridge
51-Year-Old Surfer Catches 'Wave of The Decade' at Mavericks
Inside YouTuber David Dobrik's Ridiculous $9.5M LA Mansion