Two Emus Banned from Queensland Pub Over Bad Behaviour
Two rascal emus are now banned from the Yaraka Hotel in remote south-west Queensland following reports the two birds were becoming real party poopers, literally. Following a spate of bad behaviour, Kevin and Carol are the last two emus left in town, and now they can't even go to the pub to pour one out for the other seven emus that were allegedly "hit by cars," according to pub owner Gerry Gimblett.
You'll also like:
32 Places You Can Buy Face Masks in Australia
NASCAR Driver Quits Over Confederate Flag Ban Gets Roasted Online
Domino's Free Pizzas for 'Karens' Campaign Doesn't End Well
Tiny Queensland town bans emus from pub

Pub owners in a tiny Queensland town have made the tough call to ban two of their favourite patrons. The emu siblings have been told they're no longer welcome at the establishment, in a decision sure to ruffle plenty of feathers.

Posted by 10 News First Queensland on Tuesday, July 28, 2020
Yaraka Hotel staff had initially welcomed the pair with opening arms, going as far to teach the emus how to climb the stairs inside the building. Unfortunately for Kevin and Carol, patrons began reporting the emus were rifling through bins, going behind the bar, and stealing people's stuff, such as food and even car keys. Even worse, they would often go to the bathroom, in the middle of the pub!
"They are beautiful, very friendly – a bit too friendly if anything! They make a bit of a mess" Gimblett told the ABC, referring to their toileting. "That's the biggest problem — because they do toilet quite frequently. We didn't really want them becoming patrons in the hotel," he said, "because when they do get in here, they behave a bit badly."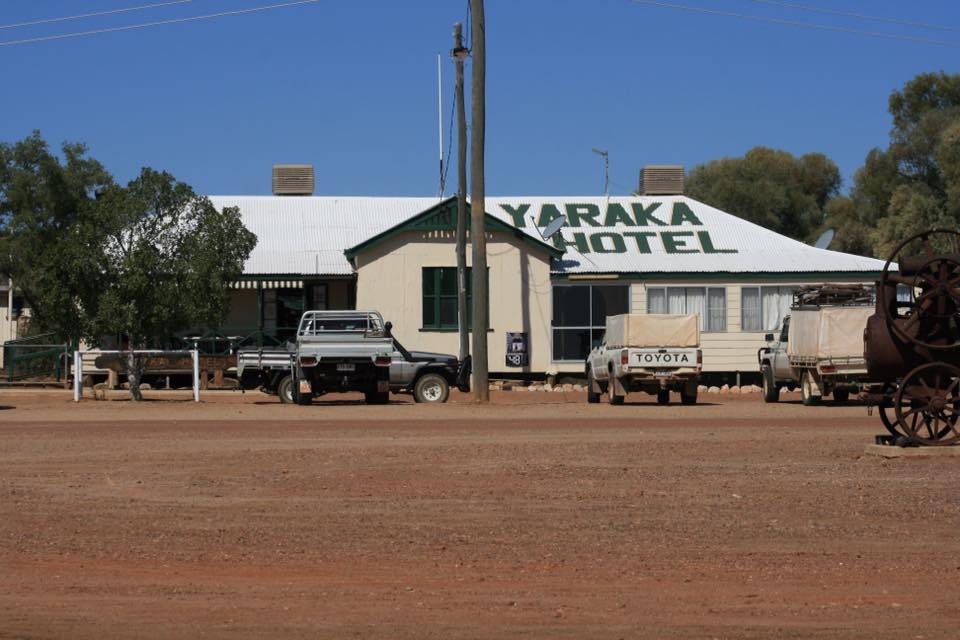 To halt the emus from barging in the pub has now barricaded the entrance with a rope, in addition to a sign that reads, "Emus have been banned from this establishment for bad behaviour. Please let yourself in through the emu barrier then reconnect please!"
While it appears to be an effective barrier, Gerry told the ABC, "They still hang around each gate, hoping that they'll be able to slip in when someone opens it up. But so far we are winning the war."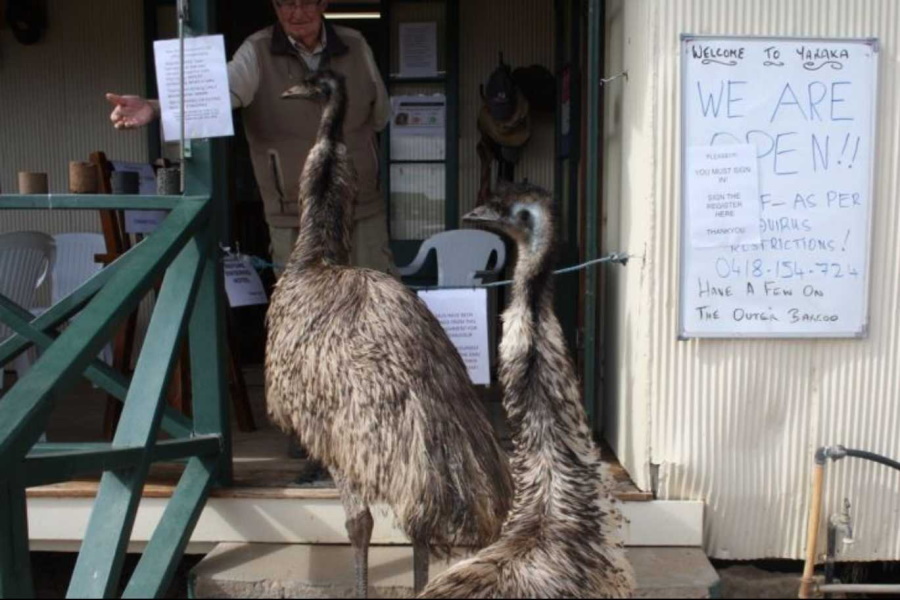 As they say, revenge is a dish best served cold and considering Australia's loss in the Great Emu War of 1932, it's good to get one over them. Although it appears like a bit of fun, one emu expert is not surprised by the behaviour of the birds, describing emus as like a chook, " they'll eat anything a chook will eat, basically".
Stephen Schmidt, from Try It Emu Farm in Marburg, warns that people need to take care with these birds, as "even a very friendly emu can get aggressive … mainly in the breeding season".
"People have been killed by them."
You'll also like:
32 Places You Can Buy Face Masks in Australia
NASCAR Driver Quits Over Confederate Flag Ban Gets Roasted Online
Domino's Free Pizzas for 'Karens' Campaign Doesn't End Well