180kg MMA Fighter Celebrates Early After Knockdown, Still Loses
It's officially big boy season. Brazilian cult hero Zuluzinho, ironically nicknamed Little Zulu, made global headlines after a hilarious premature knockout celebration in a Russian MMA fight night. The 180kg, 1.98m Little Zulu, landed a ferocious right hook dropping his opponent Yusup Shuaev at the end of the first round. Quickly (well, maybe not that quickly), Zulu pounced on his opponent delivering one or two lethargic ground strikes before the ref pulled him off.
You'll also like:
Hennessy Becomes the NBA's First Ever Global Spirits Partner
A Mike Tyson Limited-Series is Coming to Hulu and Iron Mike is Pissed About It
The Exhilarating First Trailer for 'F1: Drive to Survive Season 3' is Here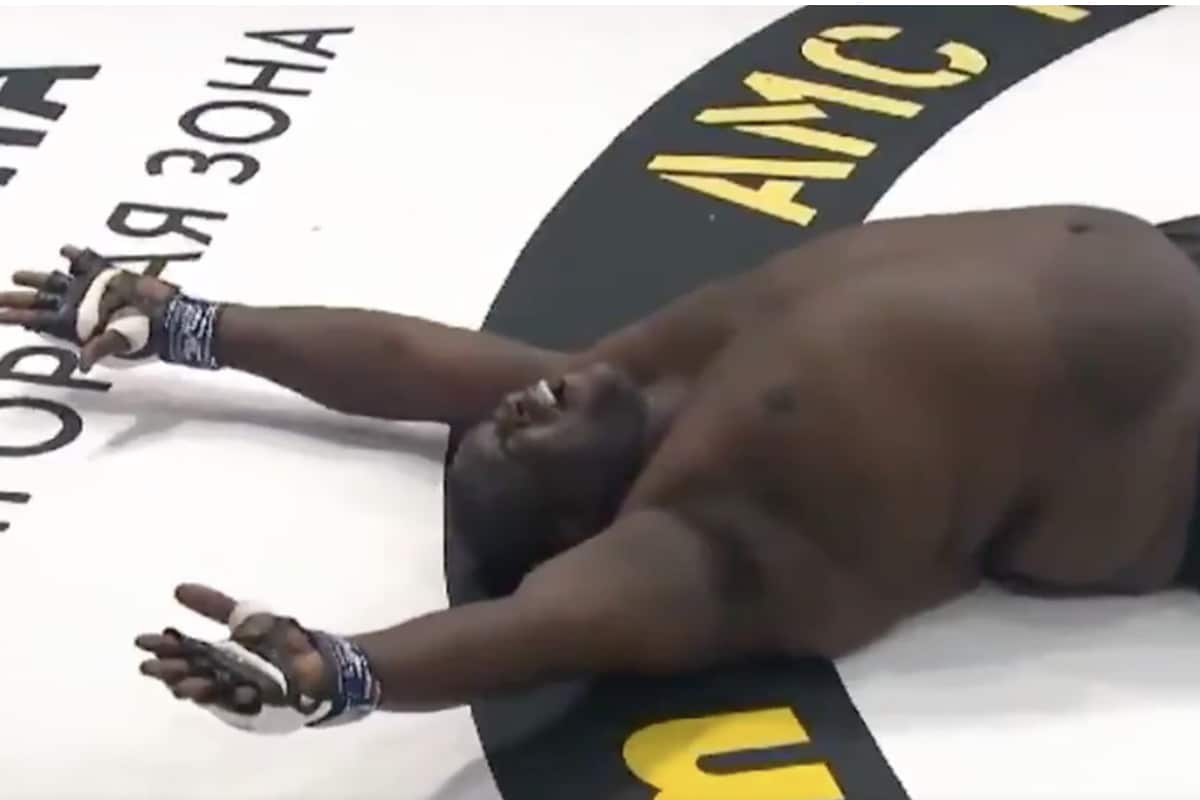 Thinking he'd won the fight due to a TKO, Little Zulu began to celebrate his comeback, even falling to the ground in euphoria. It took a full minute for the 42-year-old MMA marvel to realise the fight was not over and, in fact, the ref had just pulled him off for the end of the round.
The second and third round were far less entertaining with Yusup Shuaev winning by unanimous judge decision. It's hilarious to watch and makes you really feel for the big fella. Check out the video below to see Little Zulu in all his glory.
Zuluzinho drops Shuaev at the bell and thinks the fight is over. Amazing pic.twitter.com/OQNhdIVdGZ

— caposa (@Grabaka_Hitman) February 23, 2021
You'll also like:
Hennessy Becomes the NBA's First Ever Global Spirits Partner
A Mike Tyson Limited-Series is Coming to Hulu and Iron Mike is Pissed About It
The Exhilarating First Trailer for 'F1: Drive to Survive Season 3' is Here