Comparing the World's Deadliest Animals by Deaths Per Year
If you've ever wondered what the likelihood of you dying because of an attack from a deadly animal, Reigarw Comparisons has put together a video that ranks what the deadliest animals in the world are, and the results may surprise you.
You'll also like:
Watch This Badass Eagle Snatch a Shark Straight Out of the Ocean
These 'Between Two Ferns' Bloopers are Even Better Than the Show
Jay Alvarrez Watch: He's Bag, And Douchier Than Ever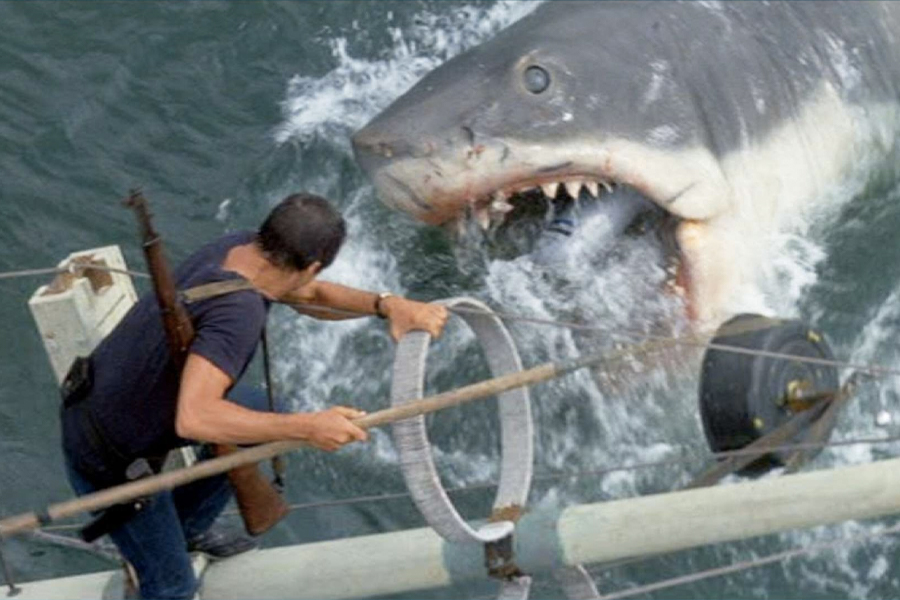 With movies based on animal attacks being so popular, you might guess that right at the top of the deadliest animals list would be things like sharks and snakes. You'd be right on snakes—they account for around 50,000 deaths per year, or roughly one in every 154,000 deaths. That's a death every 11 minutes. Sharks? Not so much. The terror of the seas only accounts for about four deaths a year. That's one in every 1,930,000,000 deaths, or one every three months. Moose kill more people every year than sharks do. In fact, cows account for five times the deaths that sharks accumulate—20 per year, or one in every 385,000,000. According to the comparison, man's best friend may not actually be that good of a friend after all. Dogs are responsible for 25,000 deaths per year. That's a death every 21 minutes, or 0ne in every 308,000 deaths per year.
What you really need to watch out for are the microbial threats—things like Tapeworm (700 deaths per year) and Roundworm (4,500 deaths per year). Insects make regular appearances on the chart. Spiders are pretty low with only seven deaths per year, ants with 30, bees with 53, and scorpions at 3,200 deaths per year. The Tsetse fly beats even their combined scores thanks to the sleeping sickness that they carry, which claims 10,000 lives each year.
It should be no surprise that humans are at the top of the list. The chart scored only murders and homicides (no wars or accidental deaths), yet still humans account for 435,000 deaths each year. But the deadliest creature that you could run into? That would be the mosquito. These pesky flying bugs transmit a number of illnesses that claim many lives—725,000 per year. Every 43 seconds, someone dies from disease transmitted by a mosquito.
The video is an interesting comparison, and worth the watch. There are plenty of other animals that you may have expected, and some that you probably didn't. So watch the video and then watch out for these deadly animals.
You'll also like:
Watch This Badass Eagle Snatch a Shark Straight Out of the Ocean
These 'Between Two Ferns' Bloopers are Even Better Than the Show
Watch MrBeast's Insane $456,000 Real-Life Squid Game