Honey Birdette "Bodyguard" is Another Sexy Show Stopper
The latest campaign from Australian lingerie label Honey Birdette is titled Bodyguard, and the must-see imagery could be considered NSFW. So save the link to favourites and peruse later on.
Honey Birdette Bodyguard has nothing to do with the Kevin Costner, Whitney Houston classic. Instead, the campaign follows Australian born model and actress Sarah Stephens as she escapes the demands of Hollywood for a secret retreat in Beverly Hills with her security entourage of male models.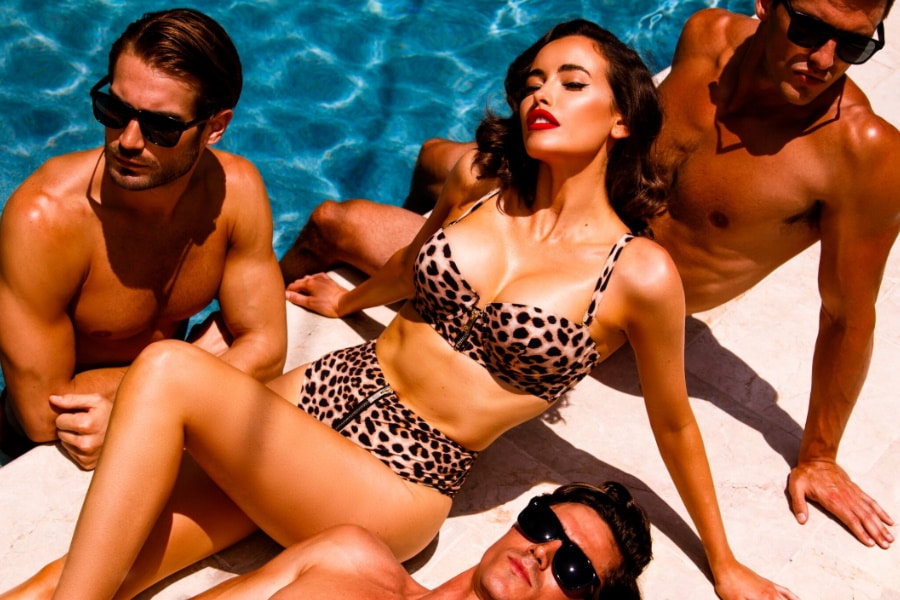 The latest campaign presents nine collections; comprising of lingerie sets, playsuits, ready-to-wear pieces and two limited edition swim styles. A monochrome colour palette dominates the imagery alongside red, purple, blue and leopard print.
Strapless and push-up styles are key while the combination of shapes is plentiful with plunging necklines, seductive straps and form-fitting silhouettes. Each piece is finished with the utmost attention to detail, whether it be the rose gold hardware, dainty silver accessories, crystal jewels, exclusively designed Swiss embroidery or soft Italian lace.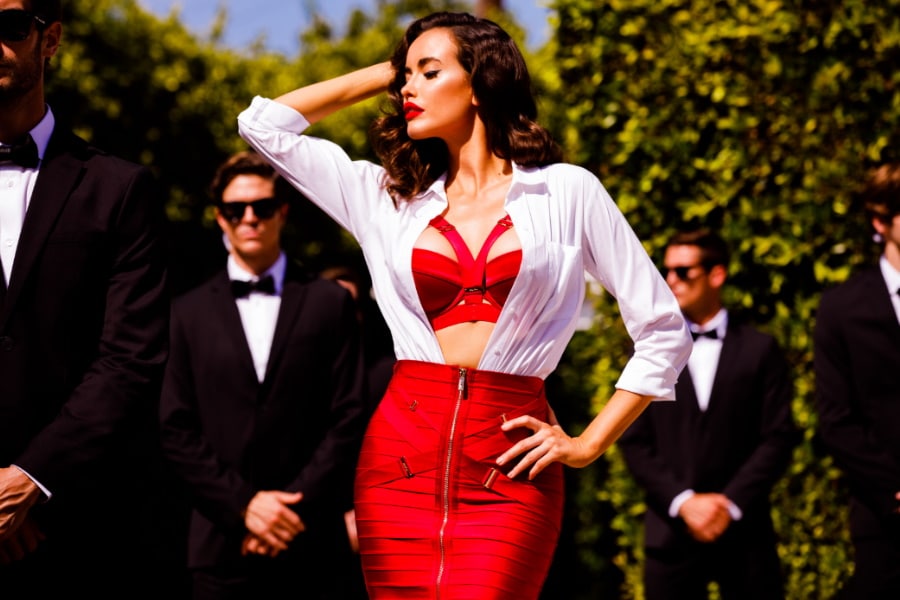 The Bodyguard collection is available now at Honey Birdette Boutiques in Australia, the UK and the USA, plus online via the link below. You can check out Sarah Stephens' Instagram feed right here. Also, anyone with a heart condition is advised to consult a medical professional before scrolling down.