10 Men's Fashion Tips from Australia's Top Instagram Babes
We've all broken a style rule once in our lives. There's the oversized suit from the school formal; Crocs; those ridiculous Ed Hardy t-shirts; square-toed dress shoes; substituting deodorant for aftershave. That list goes on into a much darker territory, so we'll save it for another article.
Thankfully for you, we've sourced 10 nuggets of wisdom from a collection of Australian women who not only know how to style themselves impeccably but also the opposite sex. If you want to impress some of the most popular, attractive and fashionable girls on Instagram, follow these rules. Don't say we never help you.
You'll also like: 
The Wilson Work Boot From Oliver Cabell Blends Form and Function
How to Grow Your Instagram Following
1. @FriendInFashion says it all starts with great shoes
"I know, shoes are the first thing to look at and can make or break not only an outfit, but can also tell a lot about a man. If you're wearing dress shoes, avoid a square toe, make sure they are polished, and compliment with a great statement pair of socks. For trainers, I always think less is more. Keep to monochrome to ensure they will always go with any outfit. My favourite style of shoe for gents has to be a loafer/slide on style. Always chic and effortlessly stylish."
Follow @FriendinFashion  www.friendinfashion.com.au
2. @lisa_desanctis says invest in a cable-knit jumper
"A great cable knit jumper is an absolute must-have for guys this season. It's the ultimate day-to-night piece. Wear it to work over a crisp business shirt then wear alone with a great pair of jeans for evening drinks. I am loving inky navy blues, perfect for these chilly winter days."
Name: Lisa Desanctis
Followers to date: 270k followers
Posts to date: 5,777 posts
Follow @lisa_desanctis www.seewantshop.com.au
3. @MyEmpiricalLife says to bend the rules but still have the basics
"Have something about you that is a little off. Whether that is a slightly dishevelled tie, wearing a great suit with high top sneakers or the way you mix high & low – show interest in how you present yourself to the world & always choose less but of better quality. It's better to have lux basics than a trendy throwaway."
Name: Tanja Gacic
Followers to date: 41.5k followers
Posts to date: 1,518 posts
Follow @MyEmpiricalLife  www.myempiricallife.com
4. @PiaMuehlenbeck says match up small details of your outfit with your partner
"I know it sounds really old fashioned but I'm a sucker for couples wearing outfits that work well together. Don't try to match your girl's dress, but consider details like the colour of your tie being complementary. It's really pleasing to the eye and shows you actually thought about it."
Name: Pia Muehlenbeck
Followers to date: 21.5m followers
Posts to date: 2,752 posts
Follow @PiaMuehlenbeck  www.piamuehlenbeck.com.au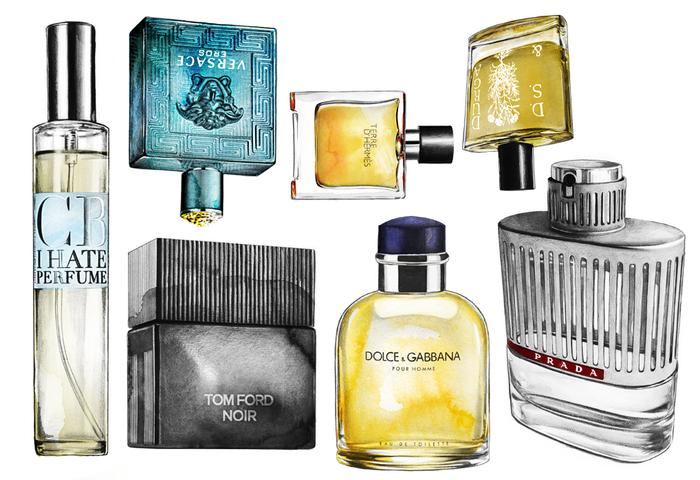 5. @EleanorPendleton says invest in a signature scent
"When a man does the "three tap touch" before walking out the door (to make sure he's got his phone, wallet and keys), he also shouldn't forget the finishing touch: a spritz of cologne. This can make or break a look to ensure it's a scent that is both sexy and memorable (but won't sting the nostrils like Sex Panther by Odeon)."
Name: Eleanor Pendleton
Followers to date: 94.9k followers
Posts to date: 4,608 posts
Follow @EleanorPendleton  www.grittypretty.com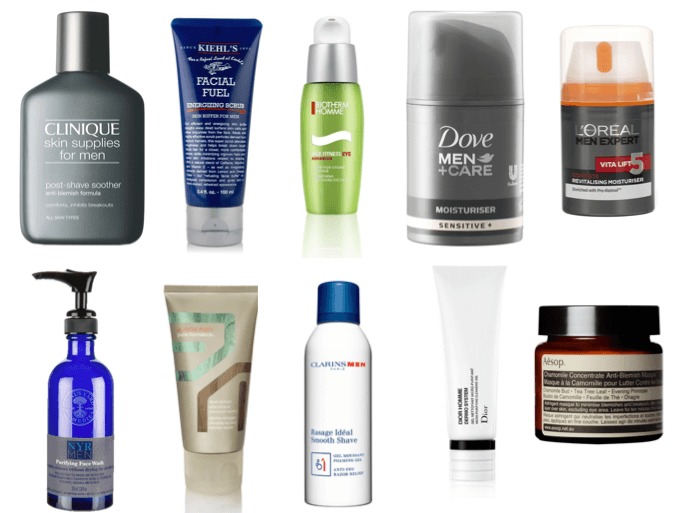 6. @aprilrosepengilly says invest in skincare
"Thou shalt embrace skincare products! The reason men like George Clooney and Brad Pitt manage to look simultaneously rugged and polished is that they take care of their faces by consistently cleansing, moisturising and using sunscreen to keep their skin clean, youthful and glowing with health. If you're not sure where to start, ask a sister/girlfriend/Google. And don't be afraid of appearing feminine (why is that a bad thing anyway?), because a confident guy who takes good care of himself = HOT."
Name: April Rose Pengilly
Followers to date: 114k followers
Posts to date: 2,438 posts
Follow @aprilrosepengilly www.aprilrosepengilly.blogspot.com
7. @BrigadeiroChoc says be comfortable and confident
"A man should always be comfortable.  I am not talking velvet pants or socks with sandals, rather dressing to suit and express one's personality and style, not to fit someone's idea of it.  Being comfortable affects one's comportment, posture, the way one moves and, with it, one's confidence.  Confidence is paramount."
Name: Clarice Chian
Followers to date: 109k followers
Posts to date: 2,463 posts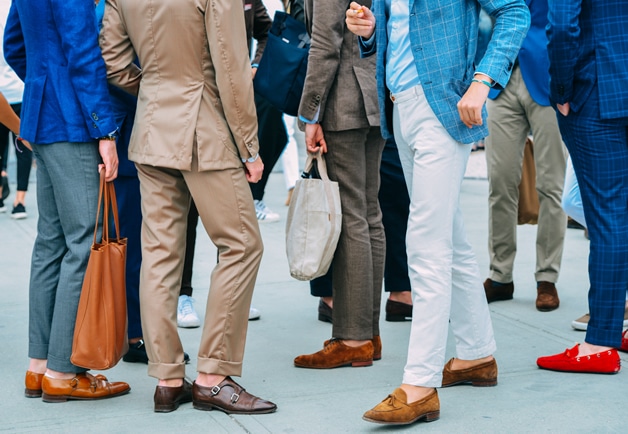 8. @TwiceBlessed_ says cuff your pants
"The first place we look on a stylish man are his shoes (and therefore his ankles), so a bit of skin showing is a must! Our best advice for a guys wanting to flash some skin is to turn-up (or cuff) his chinos, jeans and trousers. Not too much that you're giving away all the goods; but one, to two cuffs-worth is a good amount. We suggest folding the excess material of your pants in, to create a tight cuff, then roll up. This will firstly give your look a more tailored approach, but will also allow your shoes to be the centre of attention."
Name: Marissa & Bec Karagiorgos
Followers to date: 152k followers
Posts to date: 4,105 posts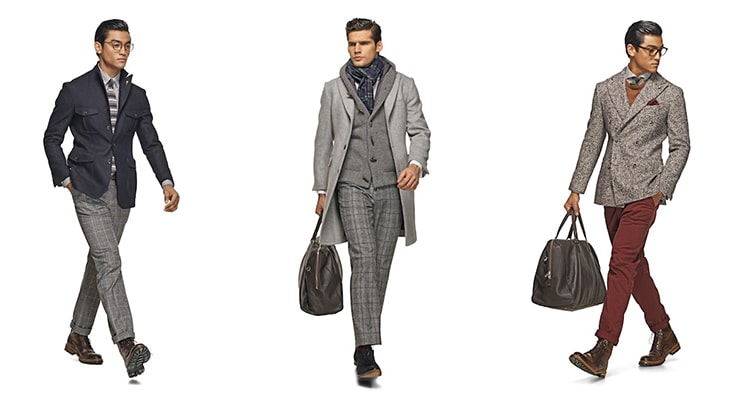 9. @The_Tiah says tailor your wardrobe
"One thing that well-dressed men have internationally over Aussies is that they are more likely to tailor their wardrobe. It is the quickest, easiest way to look expensive and well put together. There is no point in spending money on designer labels unless they fit you perfectly. You are better off buying mid-range garments and having them altered to fit you exactly. Men's bodies and the fact they are made entirely of angles (also the beauty of them!) means clothing needs to echo those angles precisely or everything just looks sloppy, awkward or off-kilter. Buy the most basic garments you can, if you must, but make sure your pant and sleeve hems fall at the right place, your shoulders fit or shirts are taken into the waist if necessary, even if it's just casual wear. The subtle difference this actually makes is huge."
Name: Tiah Eckhardt
Followers to date: 80.1k followers
Posts to date: 79 posts
Follow @The_Tiah www.thedailyknicker.tumblr.com
10. @EmmaLucey says always try to have fun
"Have an enthusiasm for life and adventure. If you're having a good time living it's infectious and people will be addicted. Don't be too serious. You have to have fun being yourself before you can expect other people to have fun with you."
Name: Emma Lucey
Followers to date: 41.6k followers
Posts to date: 2,539 posts
You'll also like: 
Hublot Big Bang e Watch is Stylishly Smart
How to Grow Your Instagram Following