8 Best Australian Men's Fashion & Lifestyle Sites and Blogs
Australian men's fashion and lifestyle blogs are making their mark on the world. Yes, apparently most folks still think Australia is nothing but kangaroos, creepy crawlers, koala bears, giant cans of beer and crocodile hunters. They think the Sydney Opera house is where our taste for the finer things begins and ends. Such outrageous profiling is simply uncalled for. Sure, we're not all Hugh Jackman, but nevertheless, Australia does offer a slew cultural cornerstones that deserve a little respect. Likewise, there is a bounty of Australian men's fashion and lifestyle blogs with notable influences on the industry at large.
Indeed, not only are Australian men's lifestyle and fashion blogs growing in readership by the day, but they're making quite a splash in the process. And that's not just on our native soil. Both at home and abroad, the best Aussie men's blogs are impacting and introducing hot trends and hotter styles. To educate you all on what the down under has to offer, here's a list of the best Australian men's lifestyle sites and blogs.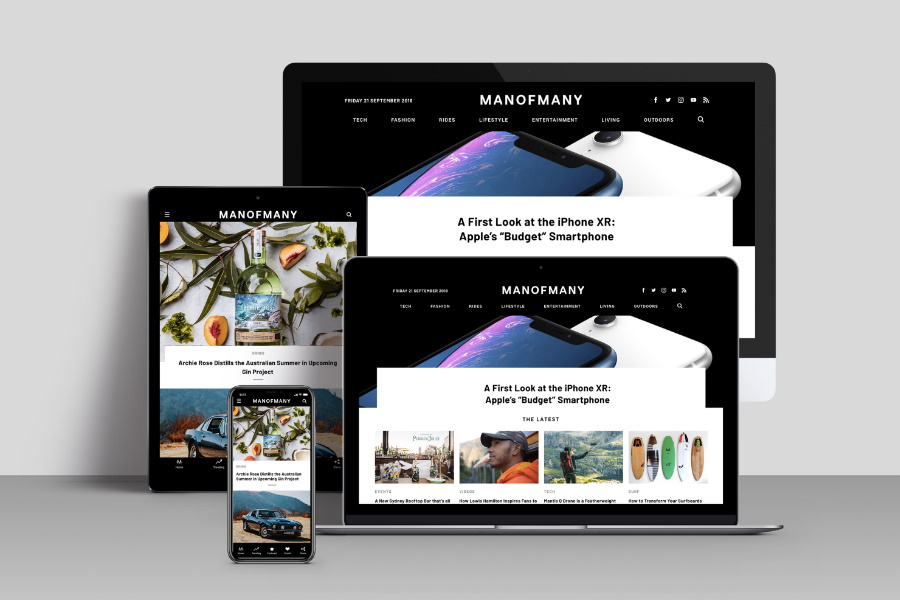 1. Man of Many
Of course, we had to include ourselves on the list! Founded by friends Scott Purcell and Frank Arthur in 2012, Man of Many is now one of Australia's leading men's online lifestyle and fashion magazines. Through a dedicated mission to help guys discover the latest in products, culture and style, we've evolved from our humble beginnings as a men's gear blog to a successful, award-winning platform.
Founder: Scott Purcell, Frank Arthur
Year founded: 2012
You'll also like:
Top 10 New Zealand Men's Fashion Blogs
Top 31 UK Men's Fashion Blogs
21 Best Men's Street Style Blogs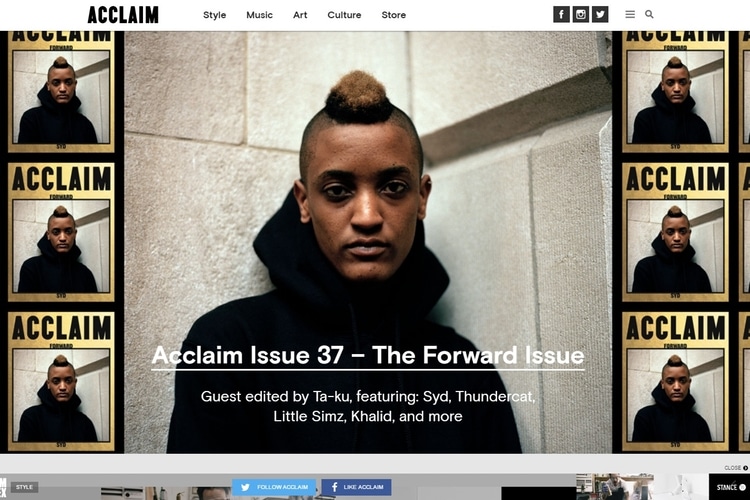 2. Acclaim Magazine
Since launching in 2006, Acclaim Magazine has grown into a premier bi-annual publication and online hub for all things culture and style. There's an emphasis on street style since let's be honest the streets and cities are still where culture lives, grows and thrives. Hence, this Aussie men's lifestyle blog doesn't just have its fingers on the pulse, it presents the heart of culture itself in real-time.
Founder: Andrew Montell
Year founded: 2006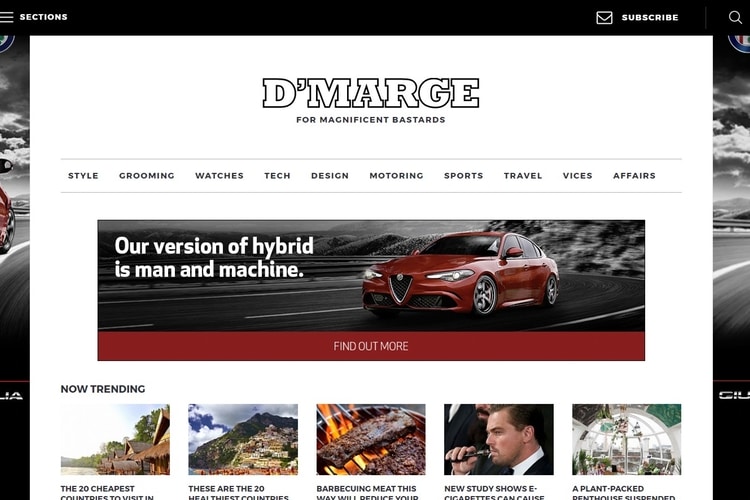 3. D'Marge
Arguably the biggest independent Australian men's fashion blog, D'marge inspires us, regular guys, to give a damn about the finer things in food, fashion, and style. Check them out now and thank us later.
Founder: Luc Wiesman
Year founded: 2012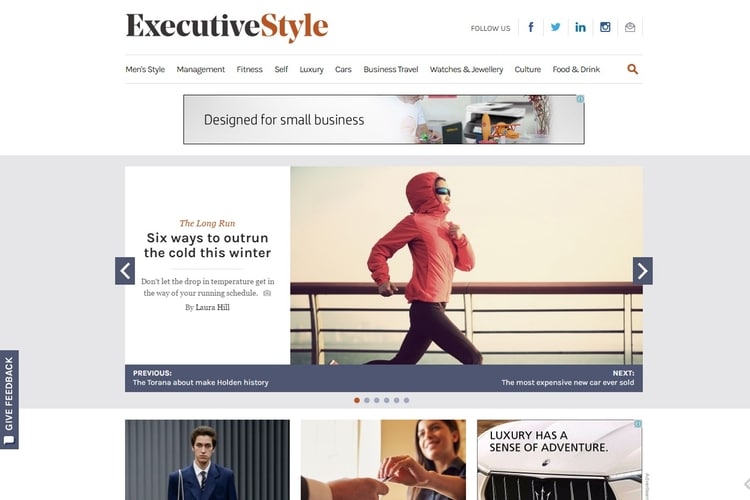 4. Executive Style
The name pretty much says it all: Executive Style is the ultimate resource for the modern style savvy professional. The site takes a curatorial approach toward coverage, wading through the hype to find the luxury goods that are actually worth your hard-earned dollars. They also deliver insightful articles to keep you mentally stimulated. Perhaps Executive Style puts it best themselves when they say they're 'Australia's premier destination for sophisticated professionals'. This is definitely one of the more premium Aussie men's fashion blogs on the market.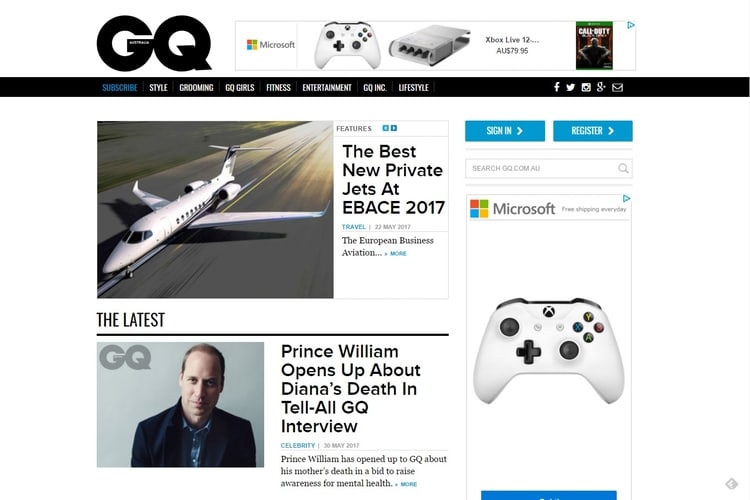 5. GQ Australia
There are no two letters more synonymous with men's lifestyle and fashion than GQ. This is as close to journalism as style coverage gets (with gratuitous shots of stunning women added for good measure). Their Australian division is naturally no exception the brand's bar-raising standards. When not covering the latest trends, GQ Australia is setting them.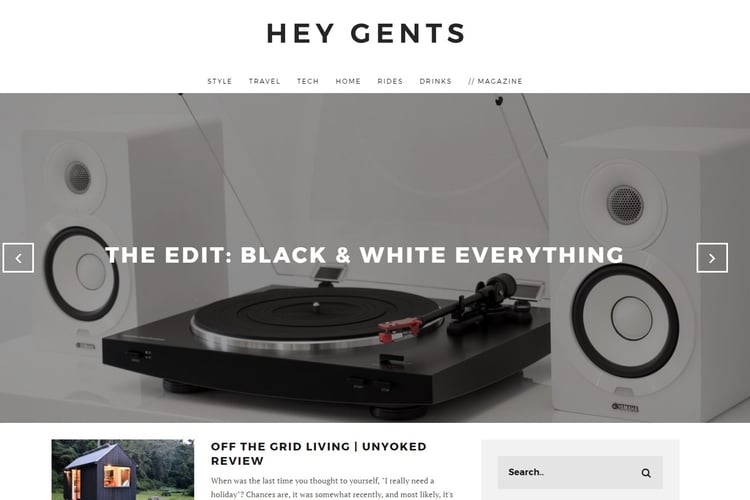 6. Hey Gents
Launched by Rushfaster co-founders and serial entrepreneurs Joe and Dan, Hey Gents is more than a men's lifestyle blog–it's an encapsulation of the modern Aussie spirit. Through their legendary bi-annual print publication and bustling online site, these guys cover gear and apparel that inspires you to engage with the world outside your door. In other words, Hey Gents represents the endless pursuit of top form and top function, and that's what true Australian style is all about it. In addition, their in-house photography is top-notch!
Founder: Joe Vuong, Dan
Year founded: 2014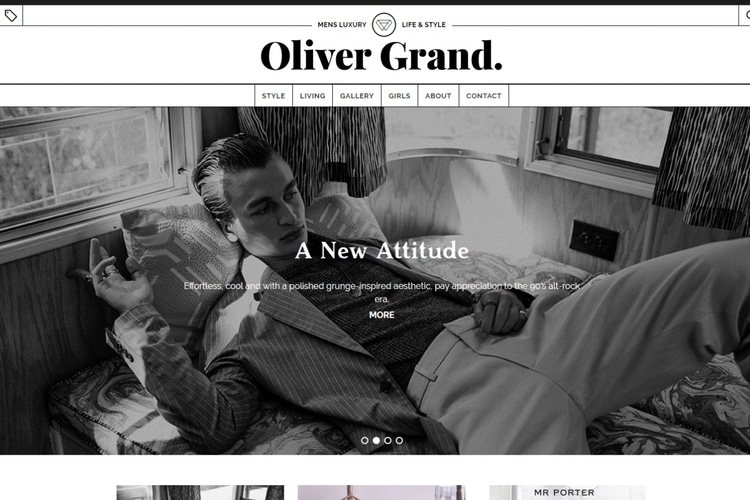 7. Oliver Grand
Well, this is different. Oliver Grand is a remarkable Australian men's fashion blog as interpreted through the eyes of two gorgeous women. Given that half the reason men dress well in the first place is to attract women, a little feminine perspective on men's fashion seems downright essential. Consider us 100% on board!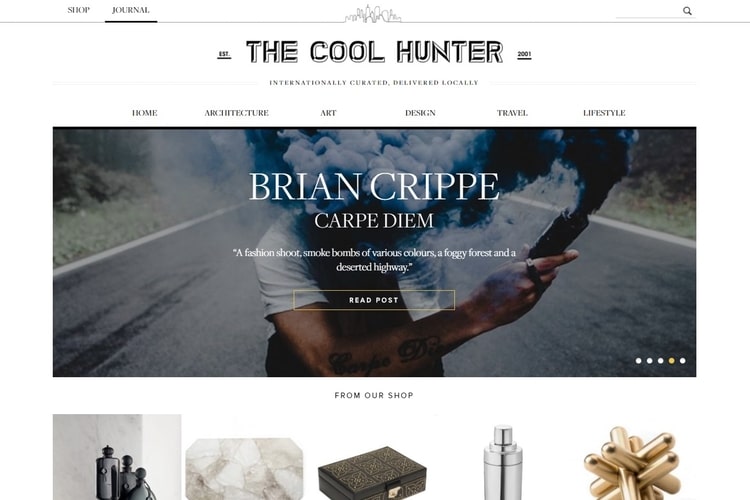 8. The Cool Hunter
The Cool Hunter is an Australian men's lifestyle blog that takes you outside the box in the best way possible. The focus here is on creativity, meaning products and styles that will help distinguish you as an individual man of refined artistic taste. This is where you go to seek qualitative distinction in its every form, and maybe even find trends long before they take off. Get hunting.
Founder: Bill Tikos
Year founded: 2004
General FAQ
How do I start a fashion blog for men?
When creating a man's fashion blog it is important to know your audience and offer something different that cant be found on other sites. Use a defined writing style and stay consistent.
What is the name of a popular men's magazine?
One very popular men's magazine is Maxim.
Who is the richest fashion blogger?
The richest fashion blogger is Chiari Ferrgani, earning $8 million a year from her shoe line as well as her sponsored blog posts.
You'll also like:
Top 10 New Zealand Men's Fashion Blogs
Top 31 UK Men's Fashion Blogs
21 Best Men's Street Style Blogs