16 Best Grooming Blogs, Sites & Magazines
For many, grooming is not just a daily regimen, it's an adaptive mode of personal expression. Nowhere is that more apparent than at the best grooming blogs and sites for men. For these guys, a daily skincare routine is practically a contact sport. Meanwhile, all that tireless legwork saves readers plenty of time and effort when keeping up with trends or discovering products that actually make good on their word.
Here is a list of the 21 best men's Grooming Blogs, Sites and Magazines.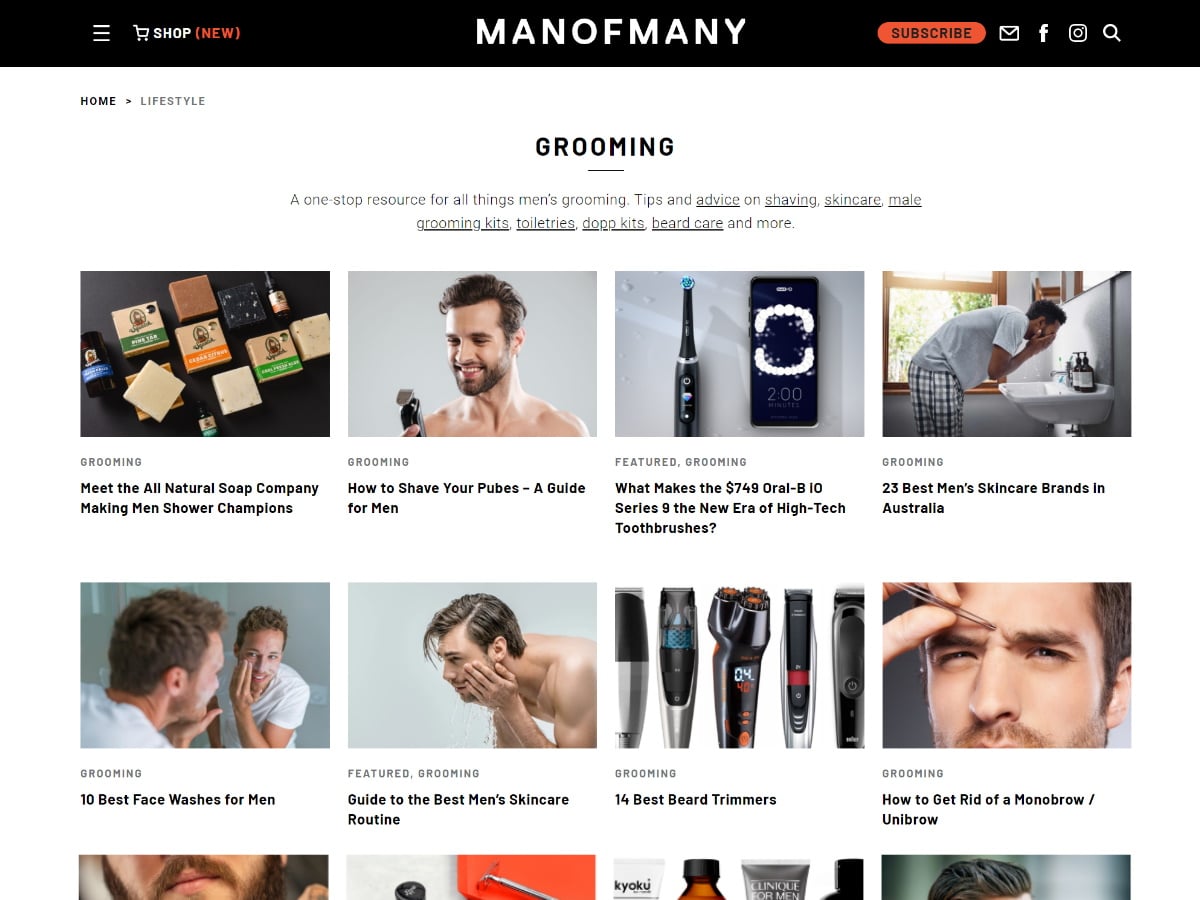 1. Man of Many
Grooming is as much about confidence as it is about appearances so it would be practically self-defeating if we didn't name-drop ourselves. Indeed, Man of Many prides itself on covering the full spectrum of being a modern man. Sure, that entails being one of the best men's grooming sites you can find, but we're also the cream of the crop when it comes to men's hairstyles, men's fragrances and well…men's everything. Ultimately, if it's happening in men's style, we're all over it, and we'd absolutely love for you to join us. Okay, that's enough ego-stroking for now.
Founder: Frank Arthur, Scott Purcell
Year Started: 2013
Address: 10/2 Kings Lane, Darlinghurst, New South Wales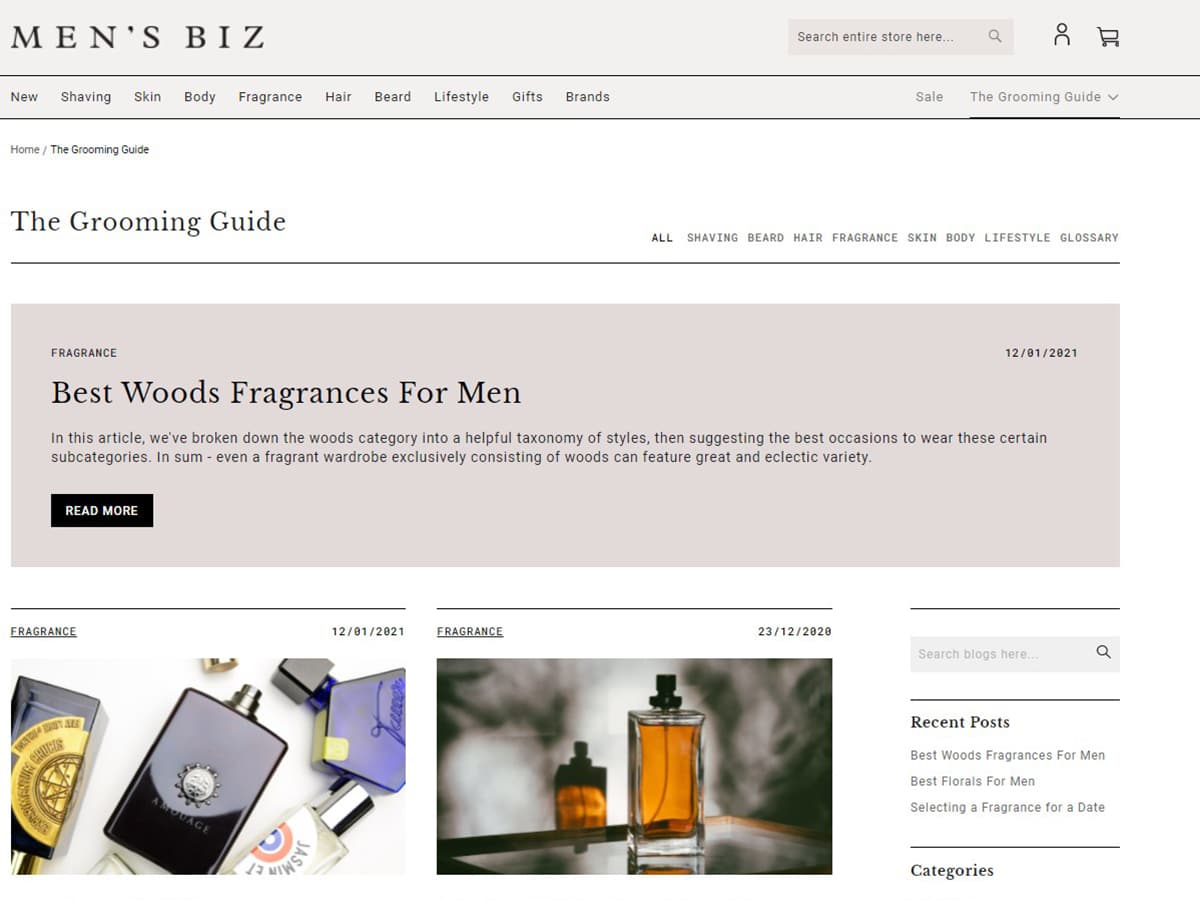 2. Men's Biz
Founded in 2006, Men's Biz is far more than a top grooming site, it's a comprehensive hub that puts curated products directly into your hands. Whether you're shopping for the latest in skincare, fragrance, shaving or more, you'll find it here and it will be top of the line. Accordingly, their grooming blog is second to none and loaded with helpful advice.
Founder: Nathan Jancauskas
Year Started: 2006
Phone: +61 1300 784 789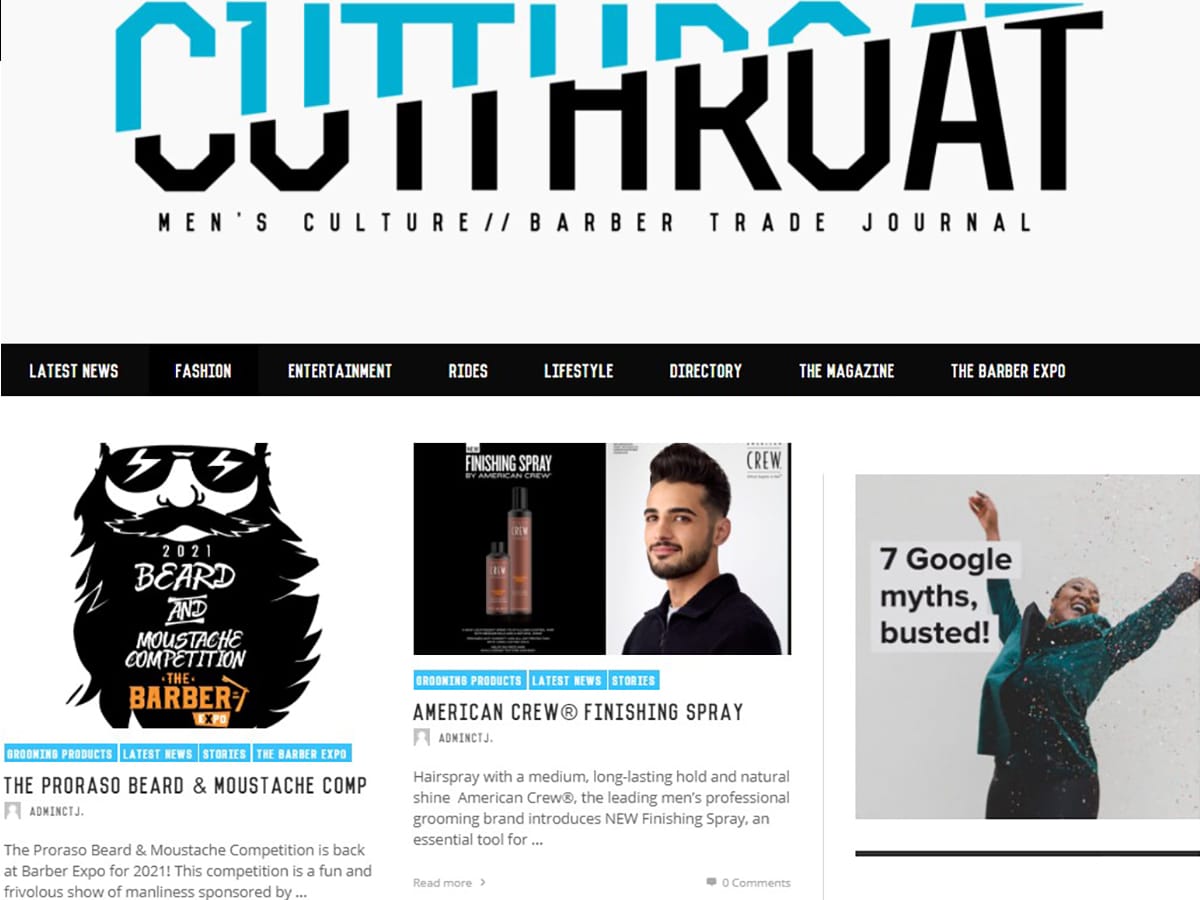 3. CUTTHROAT Journal
CUTTHROAT Journal reports from the front lines of the Australian barber scene to keep industry professionals and enthusiasts squarely in the loop. Everything from style tips to health news to the latest products are expertly covered at this top men's grooming magazine. As such, it's a veritable resource that keeps pace with the hottest trends as soon as they drop, and sometimes even before they drop.
---
Featured Video from Man of Many
---
Founder: David Morton
Year Started: 2013
Phone: 02 6583 7163
You'll also like:
50+ Best Short Hairstyles & Haircuts For Men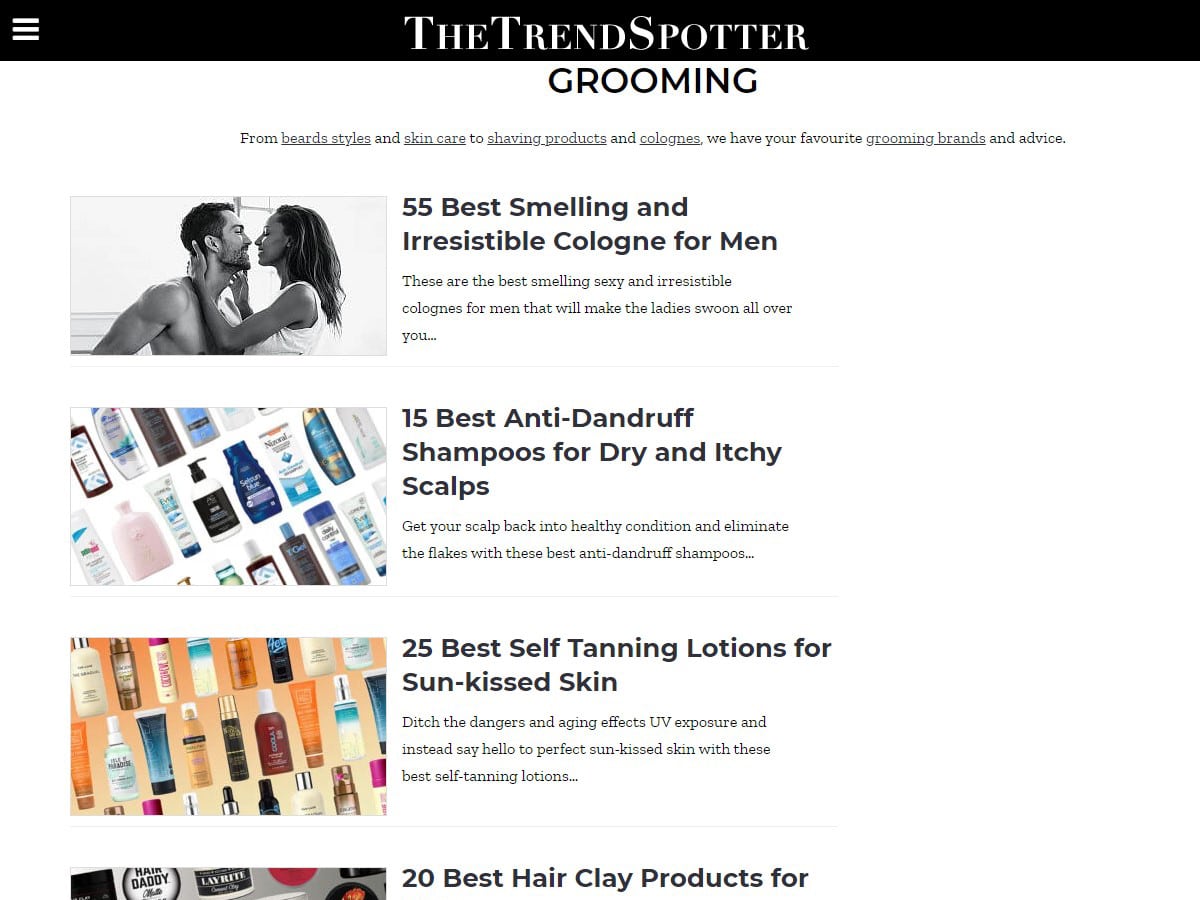 4. The Trend Spotter
With over 800K unique visitors each month, The Trend Spotter remains at the forefront of Australian fashion coverage. They were named one of Australia's top 10 influencers in 2017 and with good reason–these folks have their fingers on the pulse of style itself. Naturally, that entails all the grooming tips you could ever ask for, and so much more. Whether you're seeking a new look or trying to optimise the look you already have, you'll find everything you need right here.
Founder: Dasha Gold
Year Started: 2012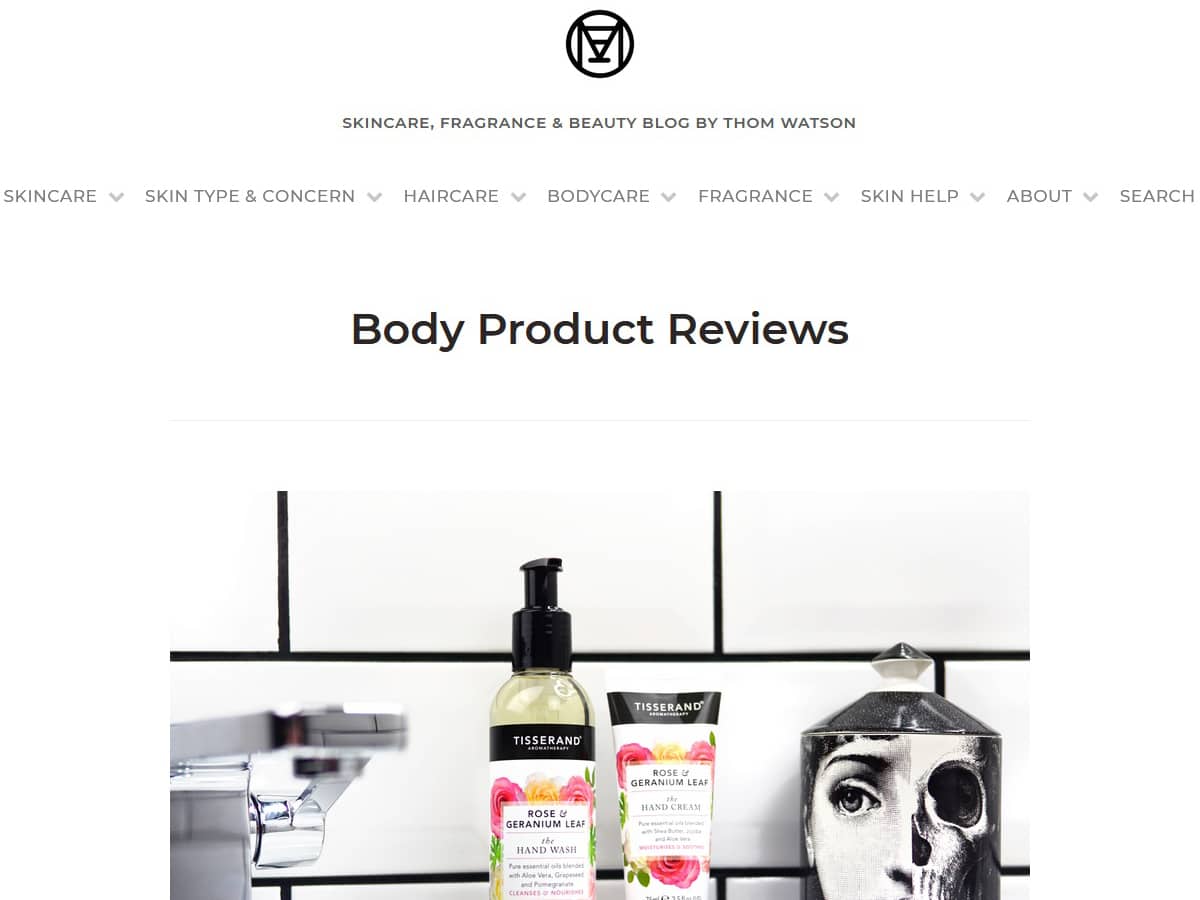 5. MANFACE
With a considerable background in luxury beauty retail, MANFACE founder Thom Watson knows that your hair, face and skin can be some of your most valuable assets. Thom's also fully aware of how brands resort to marketing tricks to sell massive quantities of inferior products. To make sure you're putting your best face forward he dedicates a painstaking amount of time to reviewing products and life hacks with the sole purpose of finding the ones that work. Consequently, MANFACE is a treasure trove of honest insight and thereby one of the best men's grooming sites you can find.
Founder: Thom Watson
Year Started: 2011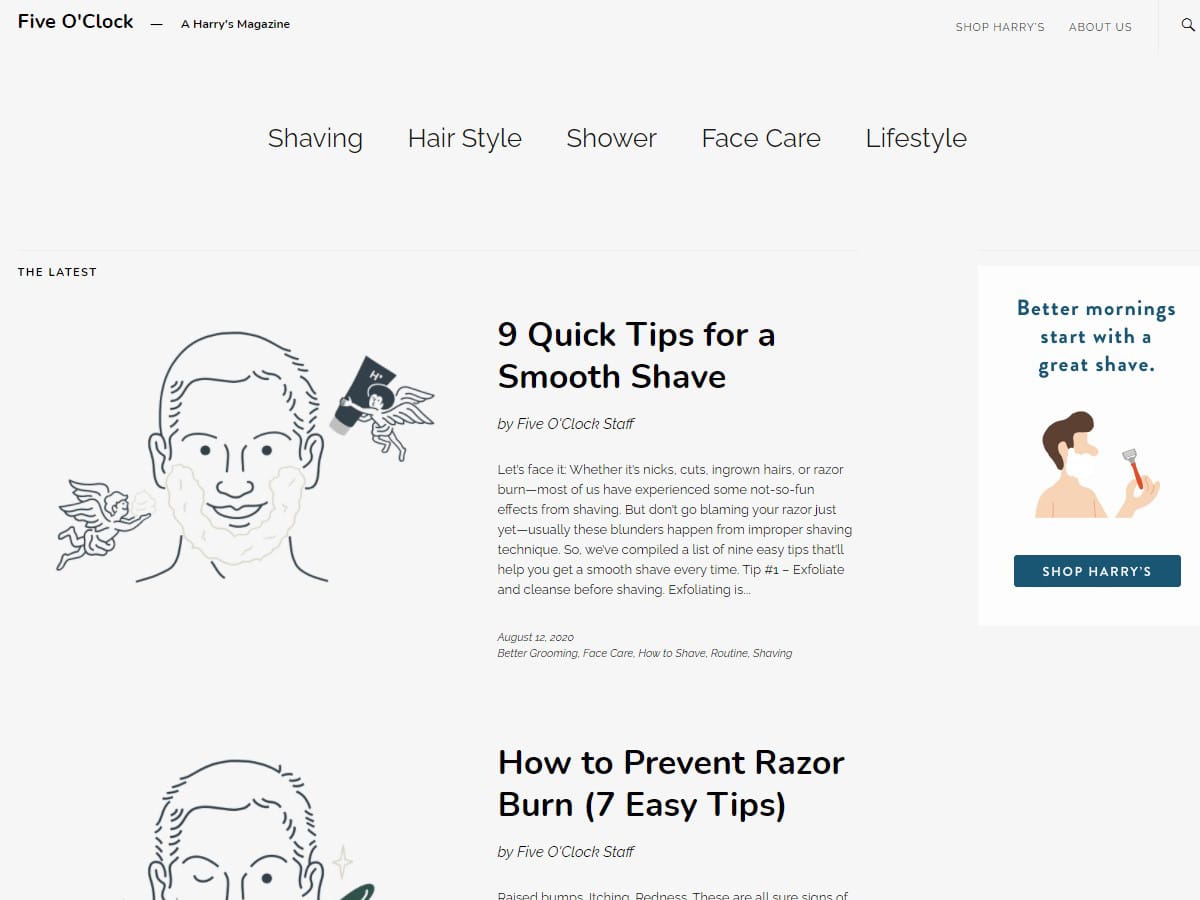 6. Five O'Clock – A Harry's Magazine
Here's a terrific lifestyle site that navigates the complex relationship between modern men and the modern world. Or to put it another way: Five O'Clock wants to prepare you for your day, every day. That means providing you with helpful grooming tips and general advice alike. Their knowledge is broad, thorough and arguably indispensable for the hard working 21st century gentleman.
Founder: Andy Katz-Mayfield, Jeffrey Raider
Year Started: 2011
Phone: +1 888-212-6855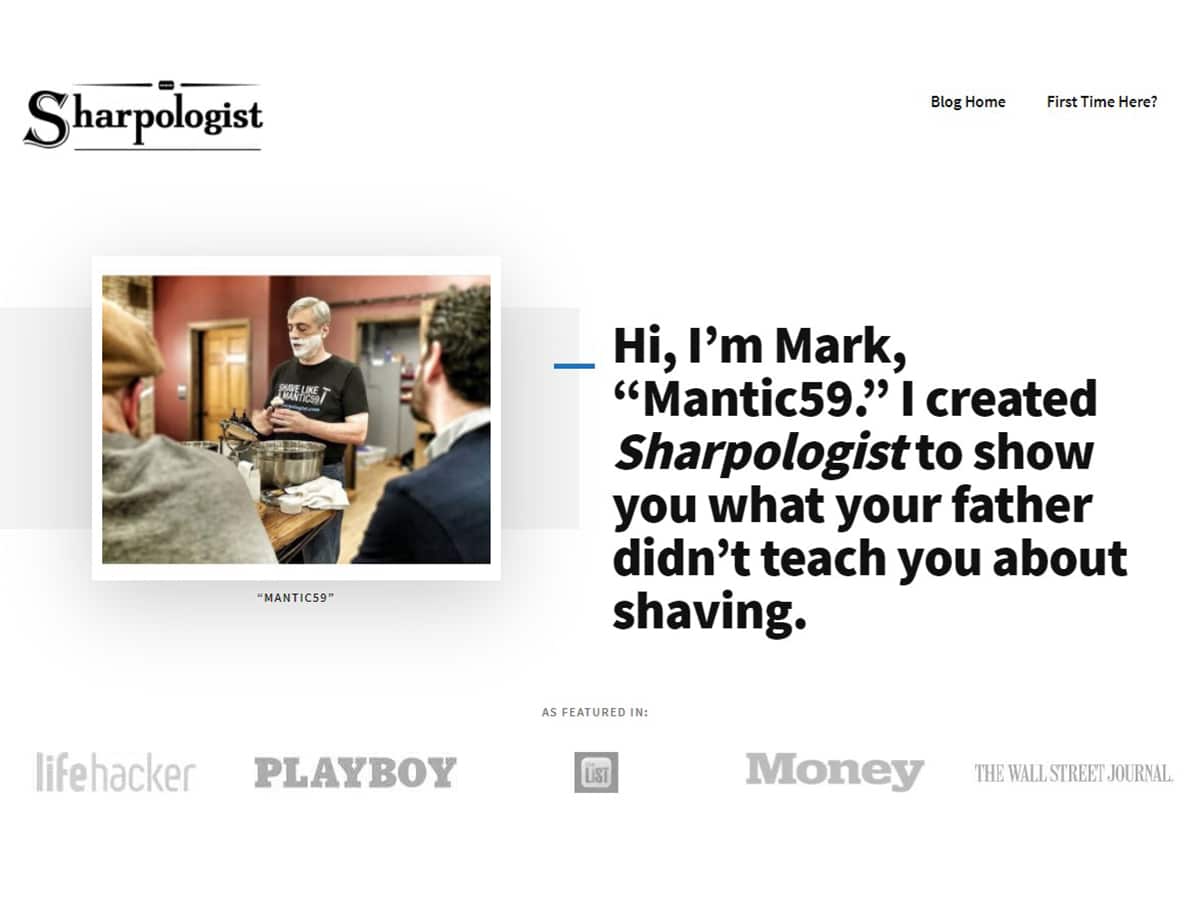 7. Sharpologist
Sharpologist is brought to us by a gregarious gentleman who goes by Mantic59. Mantic's life changed after he experienced a stellar cut and shave at the hands of a master barber. He soon discovered the Internet was short on helpful shaving advice and Sharpologist was born. If you enjoy the art of shaving–from the soothing cream to the sharp blade to the hot towel to the smooth face–then you're in great company here. Some of the best grooming magazines and blogs stand out by taking the niche route. Sharpologist is one of those blogs.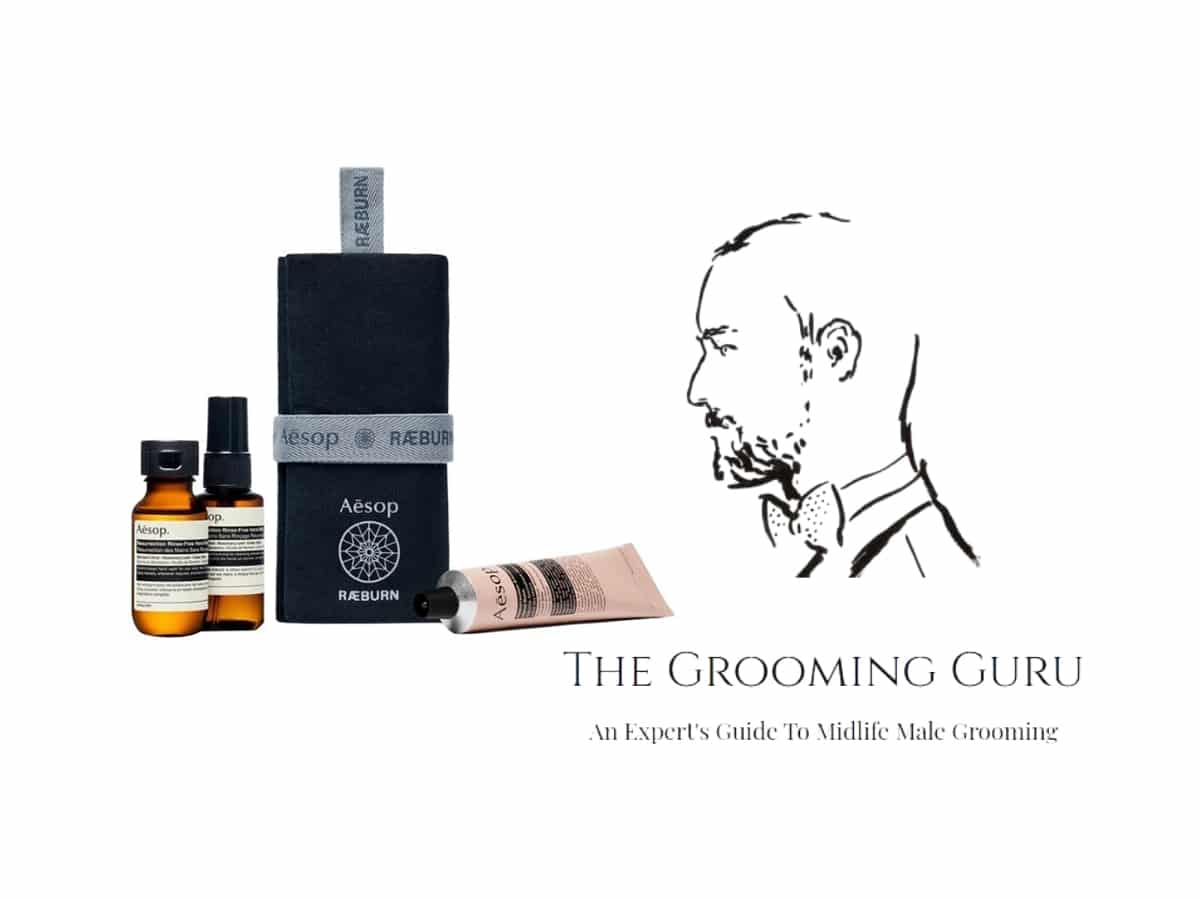 8. The Grooming Guru
UK-based Lee Kynaston earned the title of "grooming guru" after spending years as an award-winning journalist and editor for magazines like Men's Health and top grooming sites like Mankind. As a consultant Lee is pretty much always in demand and when he's feeling generous he gives his advice away for free on his grooming site. Come here for what Lee aptly describes as "An Expert's Advice to Male Grooming".
Founder: Lee Kynaston
Year Started: 2009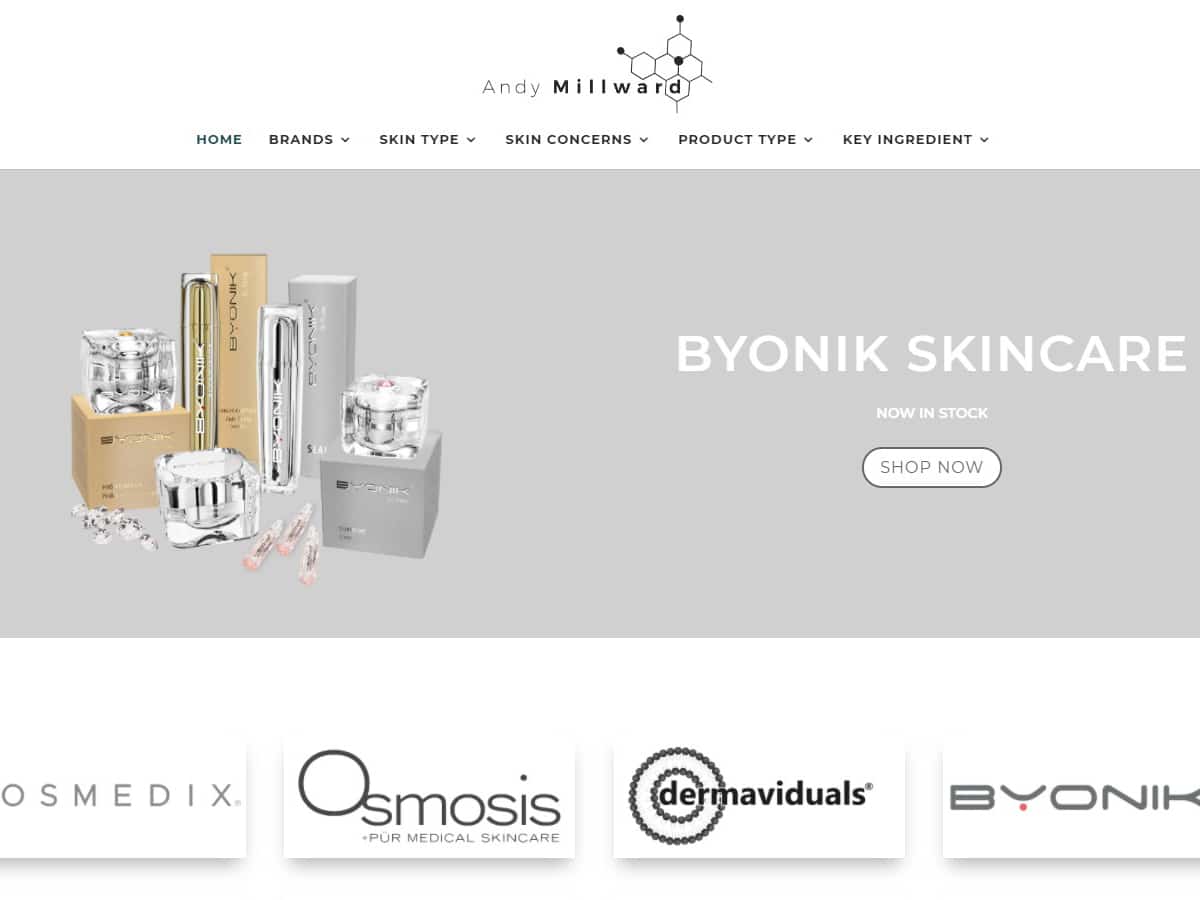 9. Pampered Prince
Here's another terrific men's grooming site that concentrates on the importance of proper skincare. Founder Andy Millward's expertise is over a decade in the making, and a result of his early encounters with skin problems like Acne Vulgaris. Diligent research and application allowed Andy to achieve healthy, glowing skin, and he wants the very same thing for his readers. Whether you have radiant skin you'd like to maintain or problematic skin you'd like to resolve through treatment, Pampered Prince is a tremendous resource like no other.
Founder: Andy Millward
Year Started: 2011
Address: 81-83 Vivian Rd, Harborne, Birmingham, United Kingdom
Hours: Thu-Sat 10am-6pm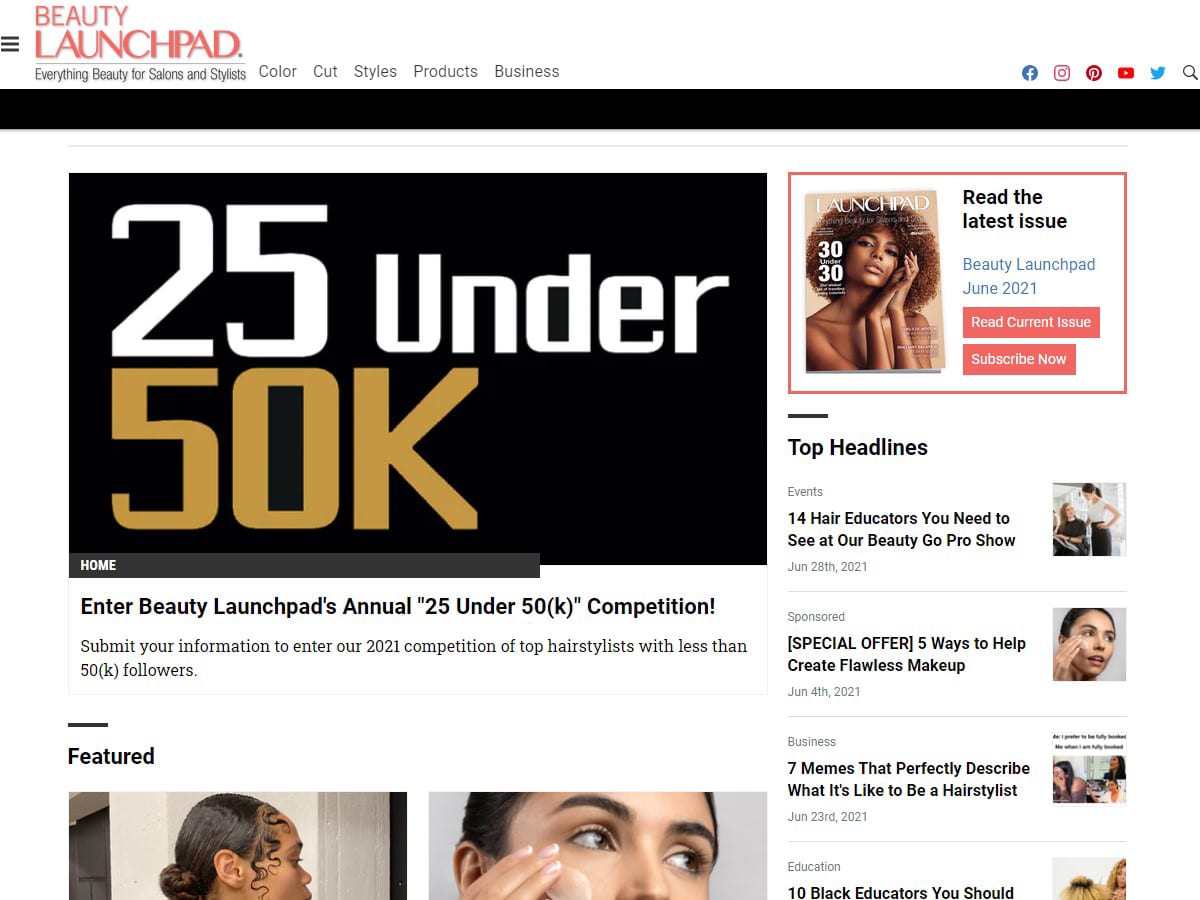 10. MAN Magazine by Beauty Launchpad
As the men's grooming arm of Beauty Launchpad, MAN Magazine extends a broad reach to offer news, interviews, style trends, photography, health reports and much more. This is one of the best men's grooming magazines for industry pros, though the average enthusiast will still find plenty to savour.
Year Started: 1995
Phone: +1 818-782-7328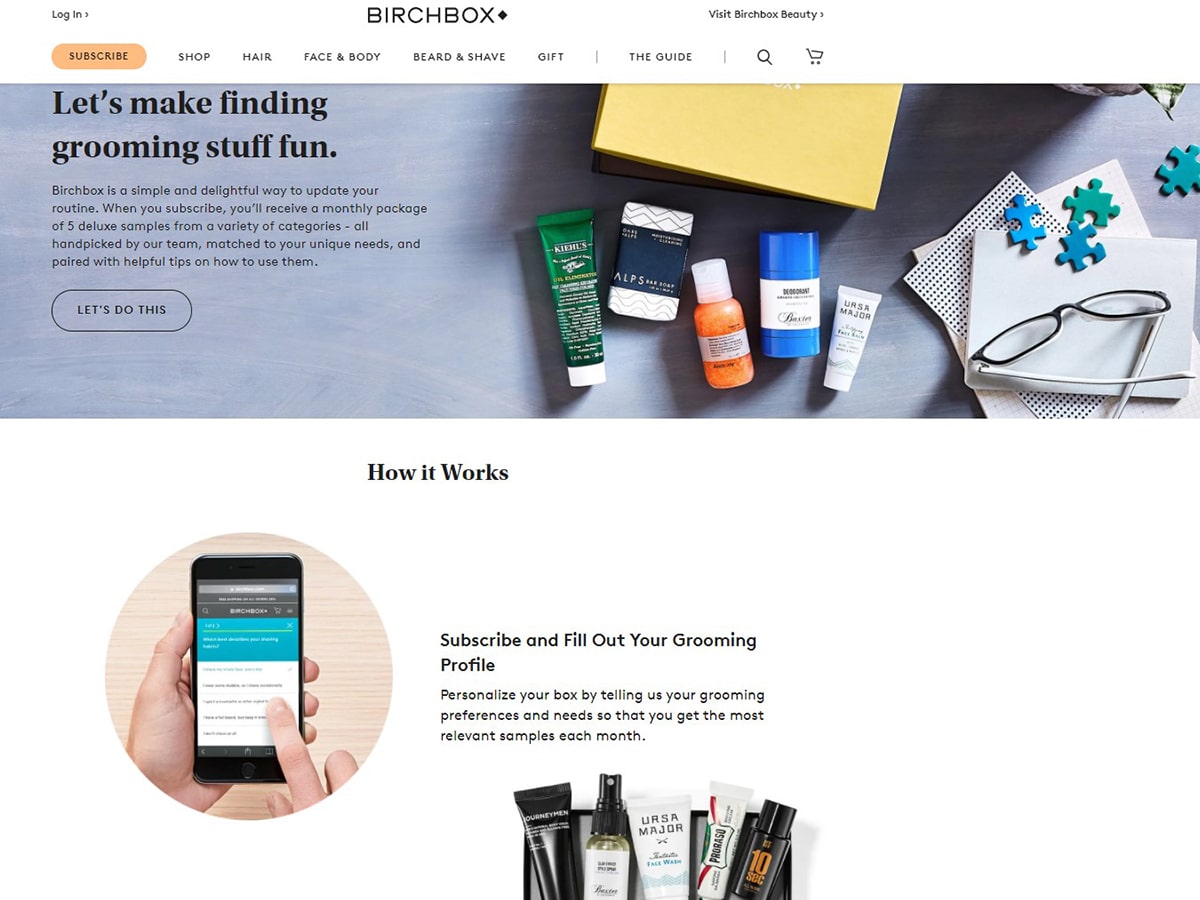 12. BirchBoxMan
Most folks know BirchBox as a monthly delivery service that gives members product samples to test out before purchasing. However, the company also maintains a legendary grooming blog that's overflowing with helpful lifestyle pointers, face and skincare tips, and product reviews. Suffice to say these folks already knew a thing or two about men's grooming and so their coverage is top of the line.
Founder: Vaughn Accord, John Cafarelli, Oliver and Emily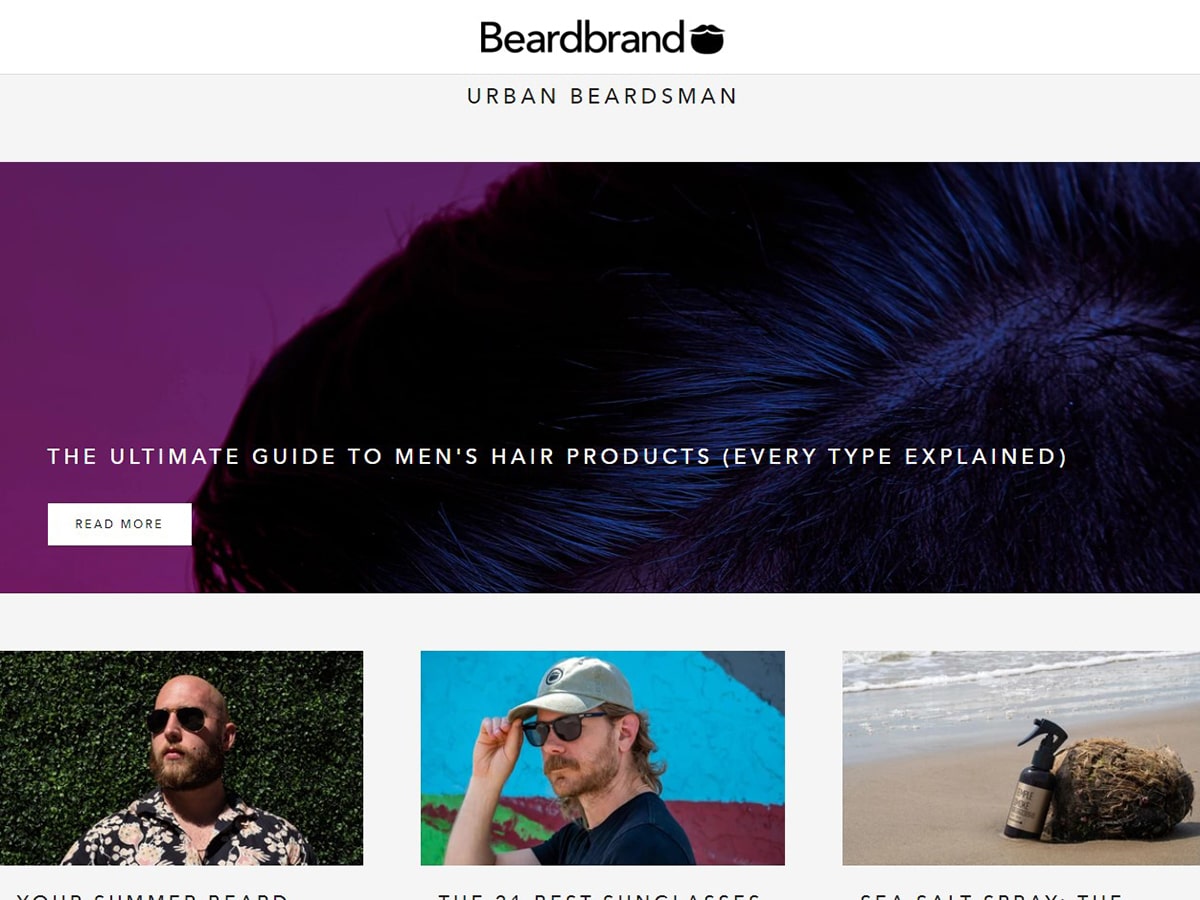 12. Urban Beardsman from Beardbrand
Cultivating quality facial hair these days often means joining a global community of fellows beardsman. These men understand that a beard goes well beyond mere style statement to become a way of life. If you are indeed passionate about those neck-clinging follicles and the accompanying lifestyle, then Beardbrand welcomes you and Urban Beardsman is without question a blog that will keep you reading for hours.
Founder: Eric Bandholz, Lindsey Reinders, Jeremy McGee
Year Started: 2012
Phone: +1 844-662-3273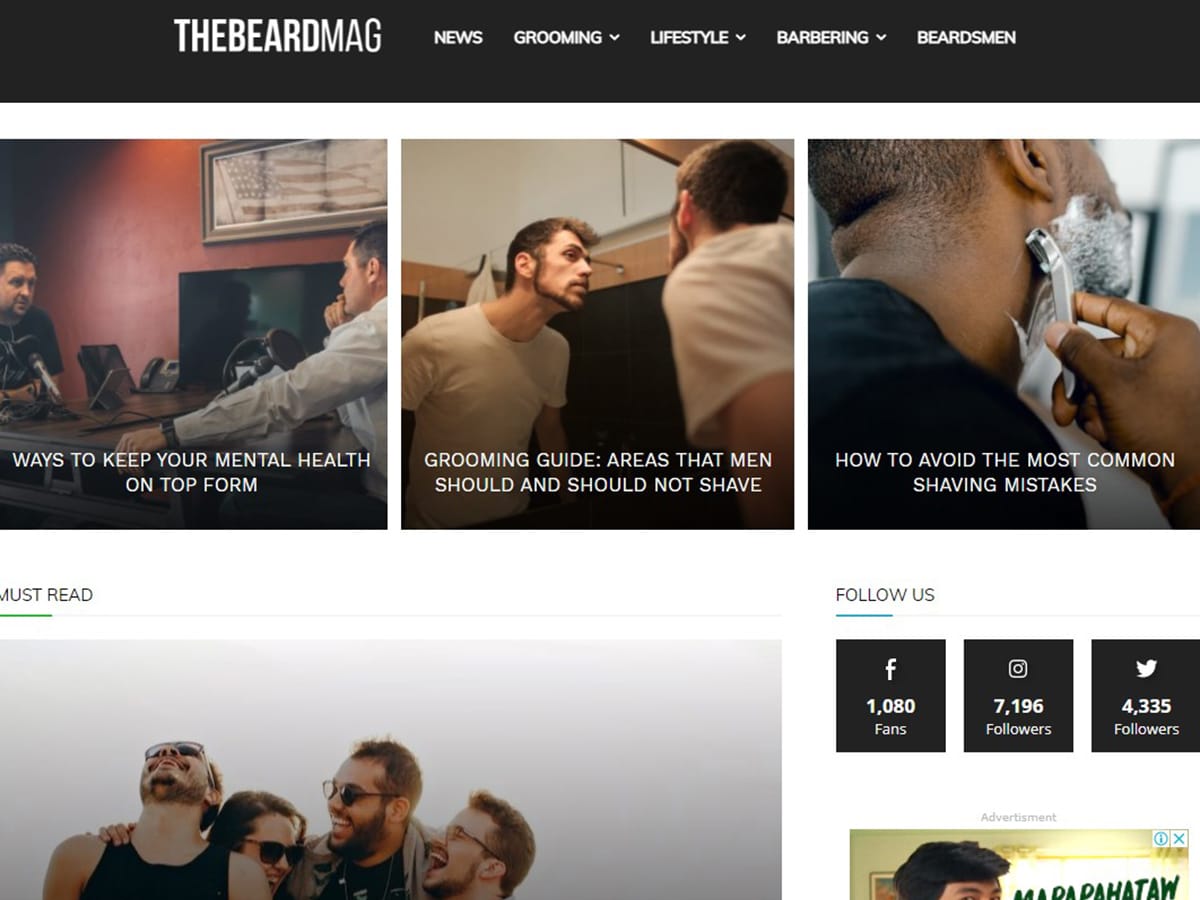 13. The Beard Mag
Let's keep that beard train rolling! Here we have a top grooming magazine that will tell you basically everything you could ever want to know about growing and maintaining a quality beard. Whether it's the latest beard news from around the world or a new grooming product that just hit the shelves, these dudes are on top of it like hair on chin.
Founder: Joshua Moore
Year Started: 2014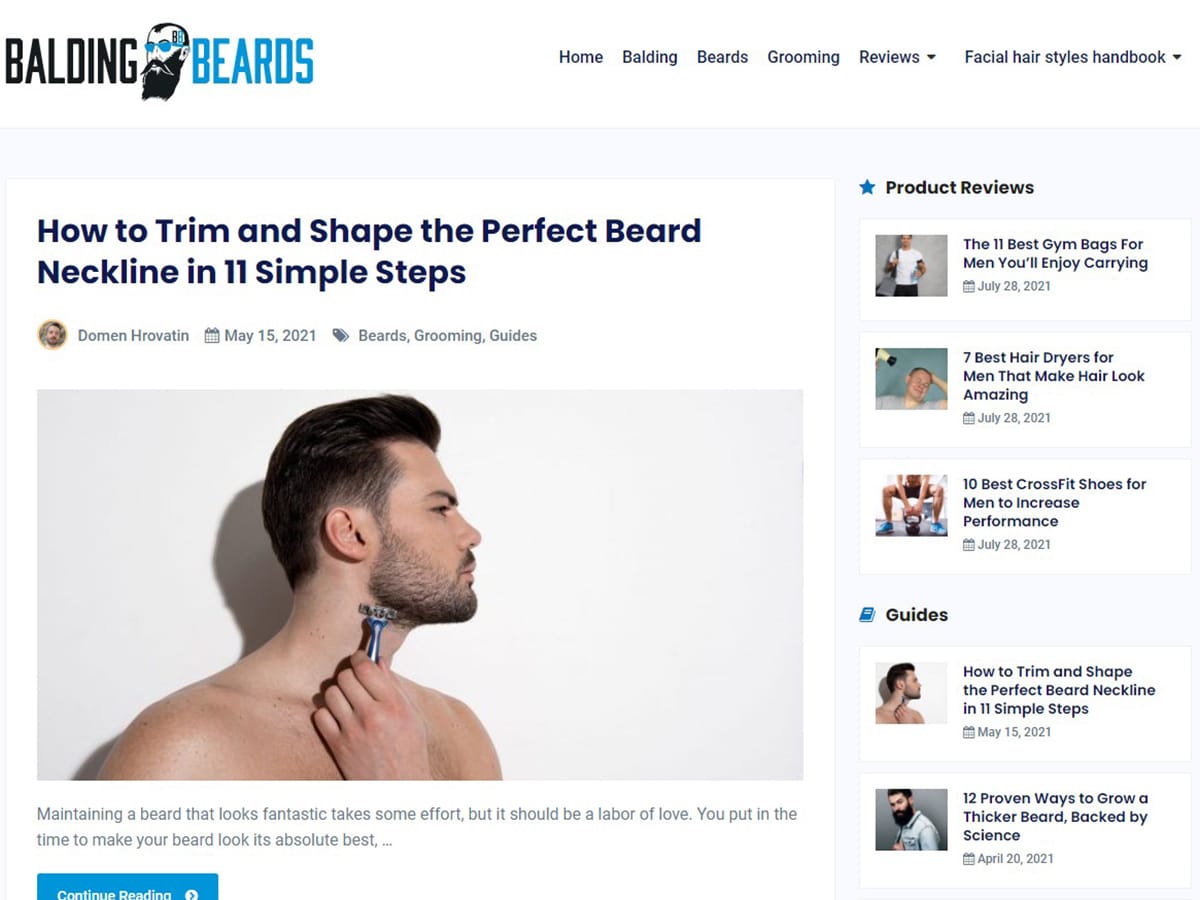 14. BaldingBeards
Are you experiencing male pattern baldness? Are you growing a killer beard? Guess what? There's a grooming site just for you! When it comes to niche coverage, BaldingBeards is a true standout.
Founder: Domen Hrovatin
Year Started: 2014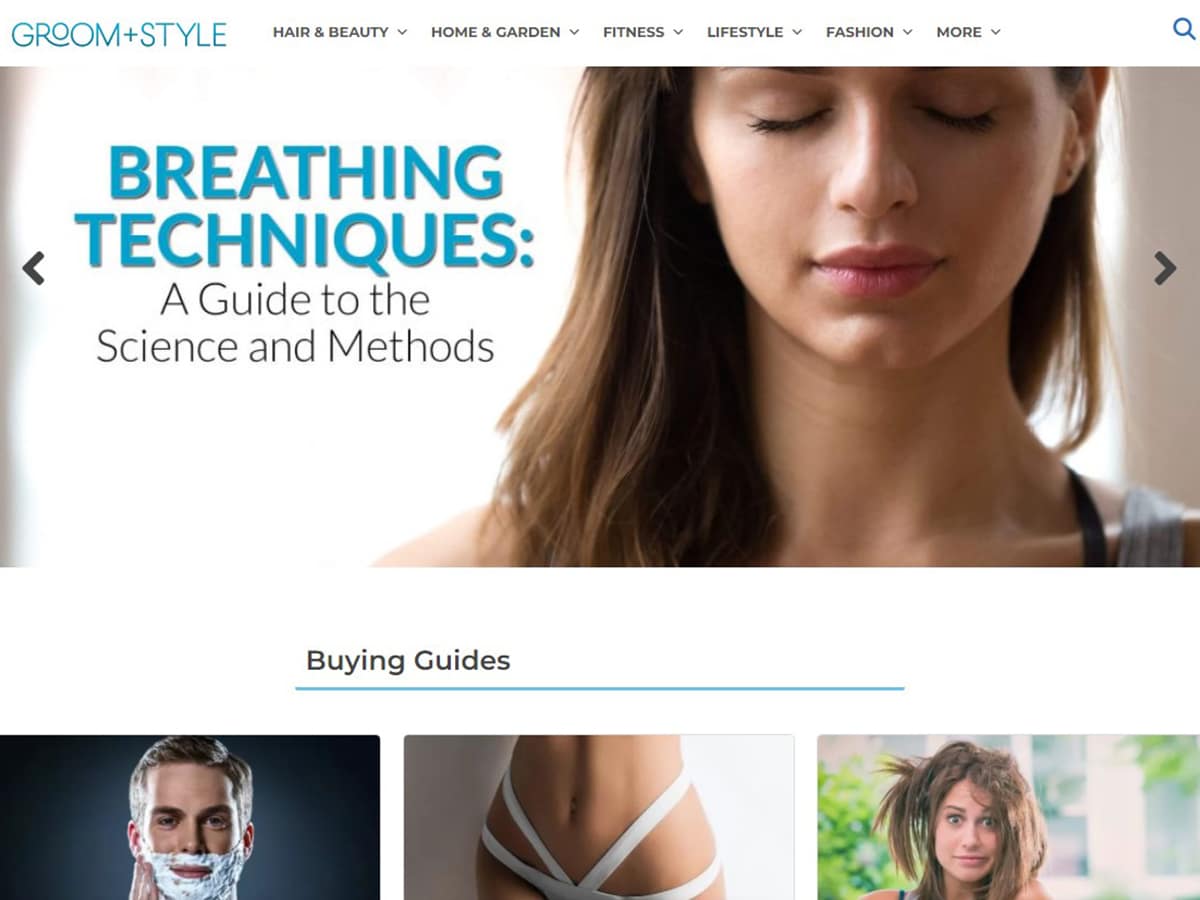 15. Groom+ Style
Groom+Style is easily one of the top grooming magazines for both men and women who want to look and feel their best. The site covers a slew of lifestyle topics by way of writing that's educational, entertaining and approachable all at once. Live smart, look good and read up!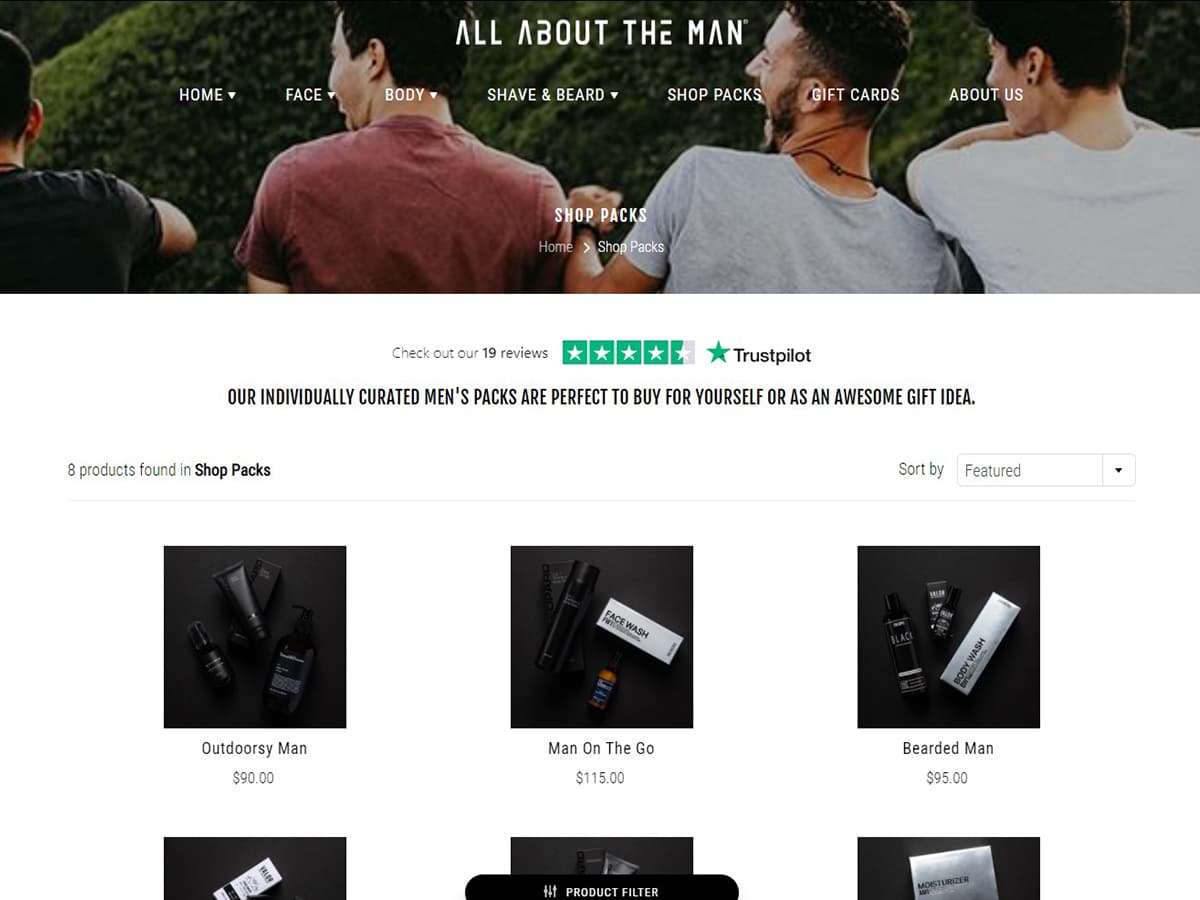 16. All About The Man
Launching in 2020, All About The Man is one of the more recent men's grooming sites to hit Australia. The platform offers a range of uncomplicated and simple to follow advice and products for Aussie men to up their skin, hair, beard and body care. The brands on display are local, homegrown Australian and New Zealand businesses with the standards, values and lifestyle unique to each of them.
You'll also like:
50+ Best Short Hairstyles & Haircuts For Men
21 Best Men's Street Style Blogs
30+ Best Barbers in Sydney: A Complete Guide
---
Featured Video from Man of Many