With the creative direction of Hiroshi Fujiwara, 7 – MONCLER FRGMT finds wide-reaching references and extensive sampling for an unconventional collaboration. One that fuses together The Godfather of Streetwear's cultural sixth sense with the materials expertise of MONCLER. Resulting in a seemingly normal collection with hidden surprises from both a technical and cultural perspective.
Most notable, the collection will subvert your perception of what technical outerwear means with the wide-ranging use of sustainable materials.
The Godfather of Streetwear
Known as the godfather of Ura-Harajuku fashion, it was Hiroshi Fujiwara's humble beginnings as one of Japans first hip-hop DJs that introduced him into the street fashion scene. After launching his first brand 'Good Enough' in the 1980s he quickly made a name for himself with an eye for diverse outerwear that included bomber jackets, workwear jackets and puffers.
Today, Fujiwara has many faces that resemble an evolution of those modest beginnings in which he still draws influence. Working as a creator, producer, and musician it's his use of wide-reaching reference and sampling that result in offbeat collaborations helping garner the Godfather of Streetwear moniker.
But, it's his cultural intuition by which Fujiwara explicates his true artistry, and none is more evident than in the collections baseline of sustainability. Take for example the puffed out white anorak, crafted in organic cotton and made entirely from sustainable fabrics, it's a staple piece that merges functional design with Moncler's technical expertise. Furthermore, the quilted jacket includes elements made from 100% recycled nylon, adorned with recycled brass snap buttons that facilitate a mid-season focus on lighter pieces.
7 – MONCLER FRGMT Collection
Fujiwara keeps an eye on tomorrow by combining Moncler's 70+ years of experience in technical outerwear with his cultural instincts. And the results aren't short of amazing. It's well known that Hiroshi simply won't design something he wouldn't consider wearing himself.
Call it egotistical but the Godfather of Streetwear knows a thing or two about street style, understanding that if he likes something, the chances are you will too. By utilising his cultural intuition, he embraces heritage, strength, and uniqueness, communicating his goal in the most distinctive way possible.
For this season the palette is a mixture of black with functional layered looks set on a diverse range of outerwear. Most notably, the collection includes, for the first time, a capsule of womenswear that touches a chord with a wider range of Fujiwara's followers.
Sixth Sense to Staple
Highlights of the men's collection start with the staple black puffer jacket featuring the slogan of the season running along the back: WORLD OF MONCLER. A matter-of-fact phrase that reads the same from any perspective, also acting as an acronym WOM. This is a reflective piece for Fujiwara that blends the pinnacle of innovation, finest design, and communication as a distinctive whole.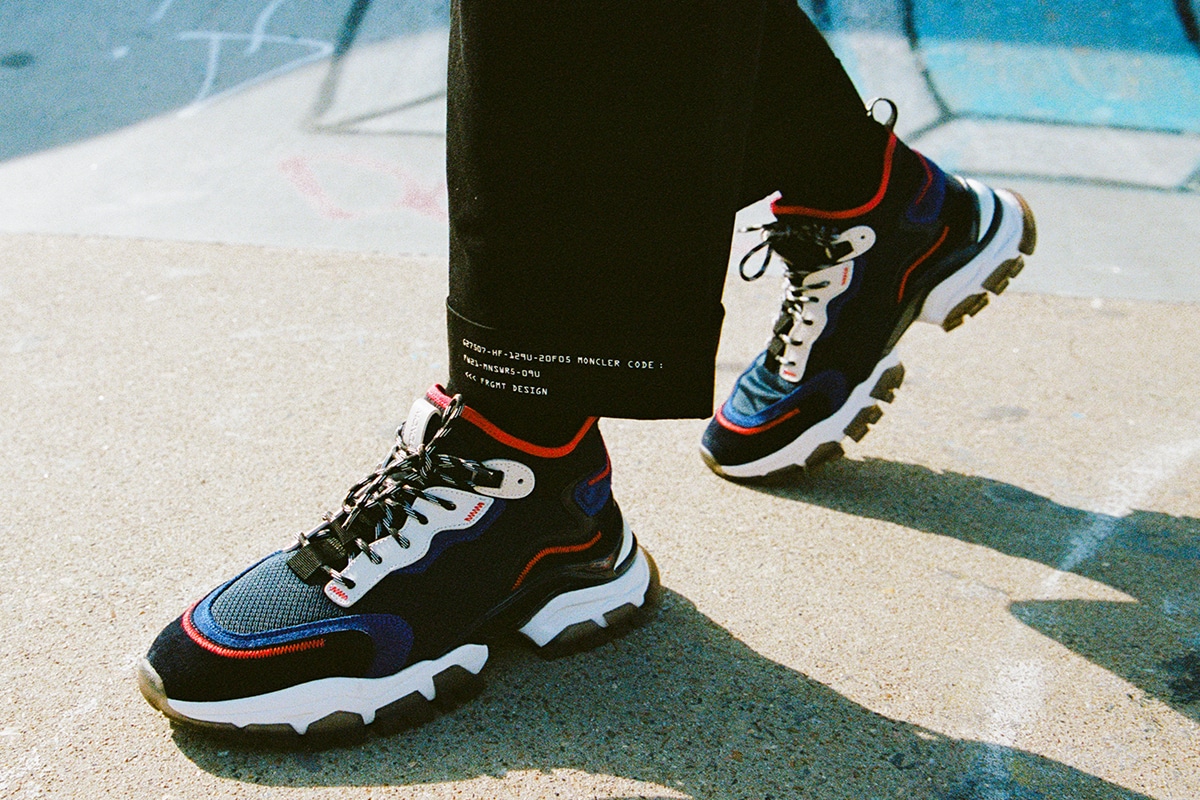 A number of pieces bare the MONCLER/ FRGMT Design G.Studio lettering to remind the wearer that these technical pieces go far beyond staple designs. Challenging the space from head to toe with an eye-catching full-length trench coat and Bermuda shorts from durable material.
Blurring the Lines of Gender
In his first capsule for women, Fujiwara introduces a range that includes a quilted skirt and matching puffer. The first of many standout pieces that blur the lines between gender with an appropriate, stylish guise. We love the matching quilted top, likely because the silhouette borrows shapes from the men's wardrobe, but also because of the new logo reminiscent of Moncler's vintage labels.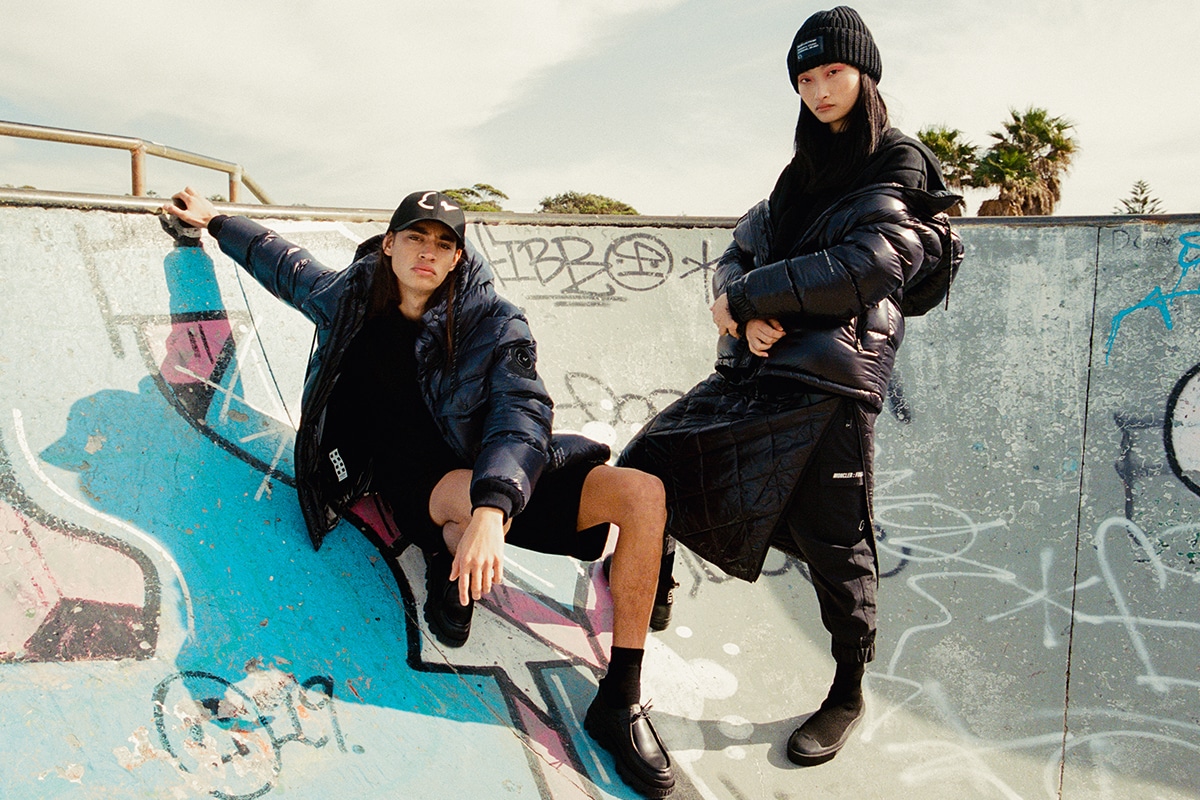 Likewise, accessories such as the bucket hat are perfect for keeping anyone's head toasty when the weather turns bad, it's Moncler's time to shine.
Futureproof Transformation
Incorporating his sixth sense throughout the collection, Fujiwara will extend his application to a spectrum of subcultures as the collection evolves into the future. Some of which he's explored throughout his past as both designer and musician, starting with British leather specialist Lewis Leathers who returns to the fold to bring a unique twist to the classic 441 Cyclone jacket. 
7 Moncler FRGMT is luxury streetwear at its finest. These futureproof wardrobe staples will see you wearing the collection for years to come.