Top 8 Stylishly Smart Casual Chukka Boots
These boots were made for walkin', but you gotta buy them first. Before you go spending your hard-earned cash on just any boot, we oblige you to consider the almighty Chukka boot. And what exactly are Chukka boots? They're fashionable variants on the "desert boots" worn by British soldiers in WWII and therefore one among many popular accessories (and garments) with origins in the military. Who knew that warfare could be so stylistically trendsetting?
More specifically, Chukka boots go ankle-high and are commonly made of leather or suede with rubber soles. The most well known examples of Chukka boots are typically open-laced with suede uppers and rounded toes. These boots are adaptive to both casual and professional settings so pair them with suits and jeans alike without missing a beat.
---
You'll also like:
Adult Colouring Books
13 Best Everday Carry Lighters
14 DJ Headphones to Drop the Beat
---
Chukka boots have been adorning feet for decades and to this day many retain the "desert" vibe of their military-backed ancestors. Of course we now live in the age of unbridled choice so it's safe to say that at least a few brands have stepped well outside the shoebox. Read on to find the Chukka boots that are right for you.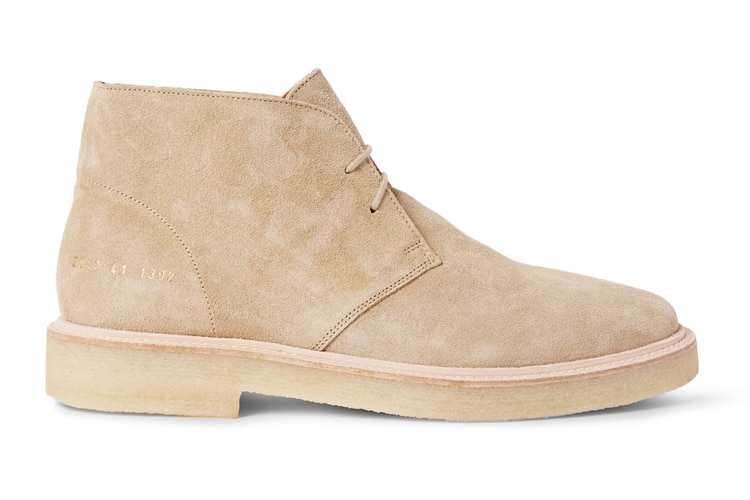 Common Projects Suede Desert Boot
Simple, smooth and beautiful are a few words that come to mind when perusing the Suede Desert Boots from Common Projects. These stunning Beige suede boots are made in Italy with material so fine you can feel it beneath your fingertips just by looking at it. Each pair is gold-stamped and finished with rubber-crepe soles. There is no get-up too good or too bad for such versatile top-shelf footwear.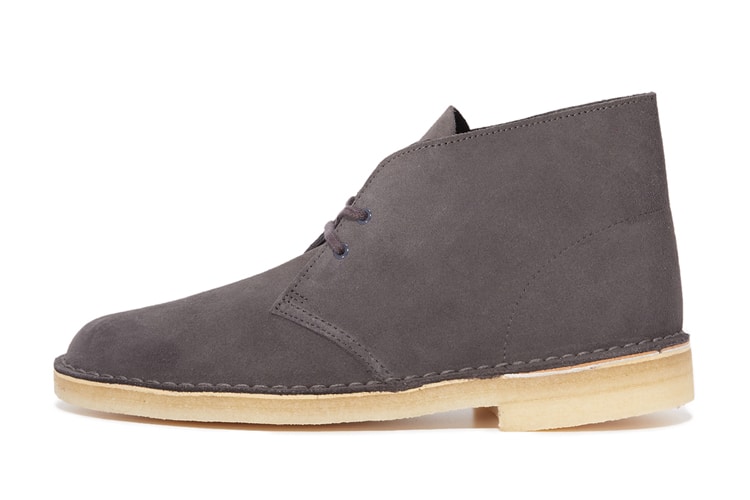 Clarks Suede Desert Boot
The Desert Boots from Clarks are all about velvety cowhide suede and an eye-catching charcoal profile. Pair that with 4 tonal eyelets at the uppers and dreamy leather insoles and you've just sashayed into footwear heaven.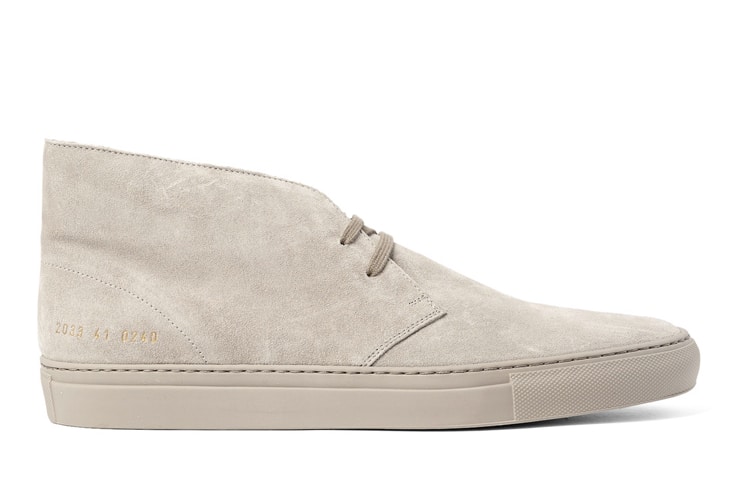 Common Projects Suede Chukka Boot
Another stunner from Common Projects, the Suede Chukka Boots are cut in Italy and available in a shade of glorious light grey. They use pure rubber for the sole, lending them an aura of buoyancy–it's definitely much harder to see WWII soldiers storming the battlefield in these boots. Likewise we don't recommend wearing the Suede Chukka Boots to the office because of their somewhat relaxed vibe. Nevertheless, this is some next-level casual style.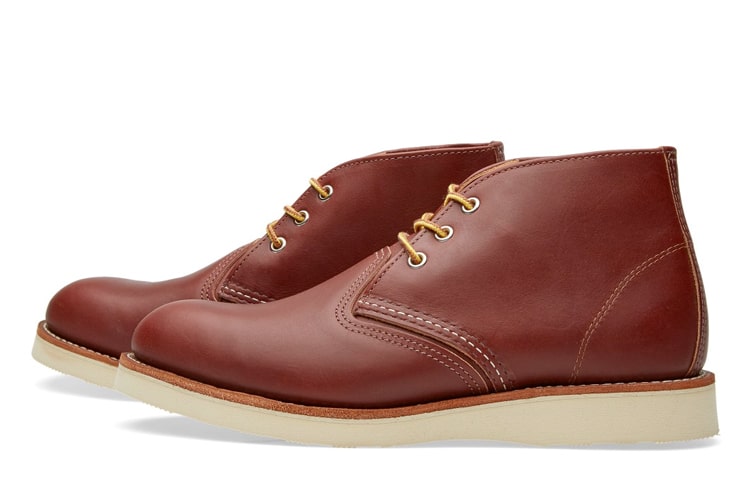 Red Wing 3139 Heritage Work Chukka
Contrast stitching and two-tone laces keep the leather Red Wing Heritage Work Chukka boot comfortably secured around your foot. This stylish footwear from Copper Worksmith walks the line between sturdy and casual by way of a pure leather insole and Euro-Traction White Vibram outsole.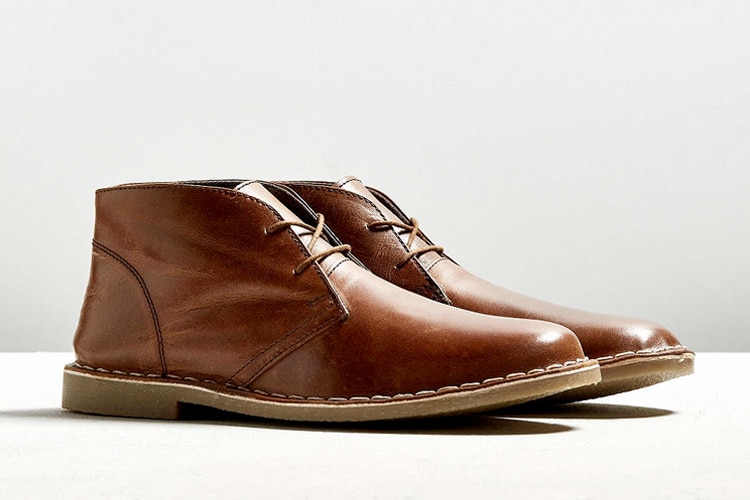 UO Leather Desert Boot
The Leather Desert Boot from Urban Outfitters covers all the basics in style and tops the whole thing off with an unbeatable price point. Slip your foot into a heavenly cushioned interior fortified by a rubber outsole, two-eye lace closer and leather upper.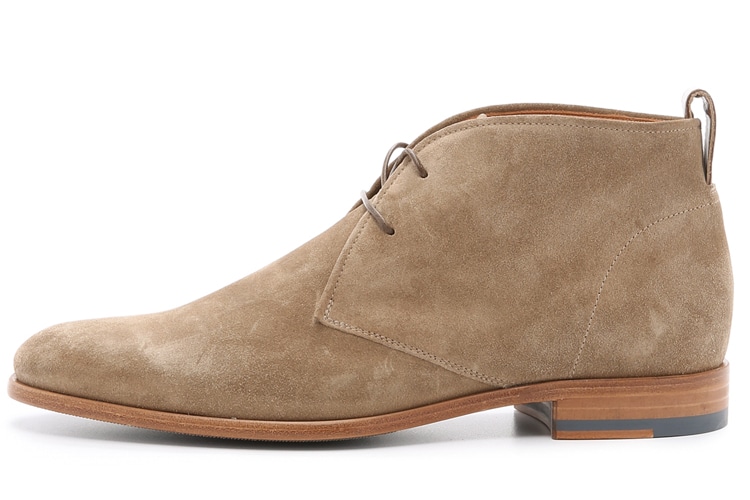 Vince Alberto Chukkas
Menswear brand Vince has been killing it for over a decade now by redefining comfortable elegance and their Alberto Chukka is naturally no exception. Made from the finest Italian cowhide leather and featuring a rubber sole and stacked heel, the Alberto is the essence of pure Chukka style.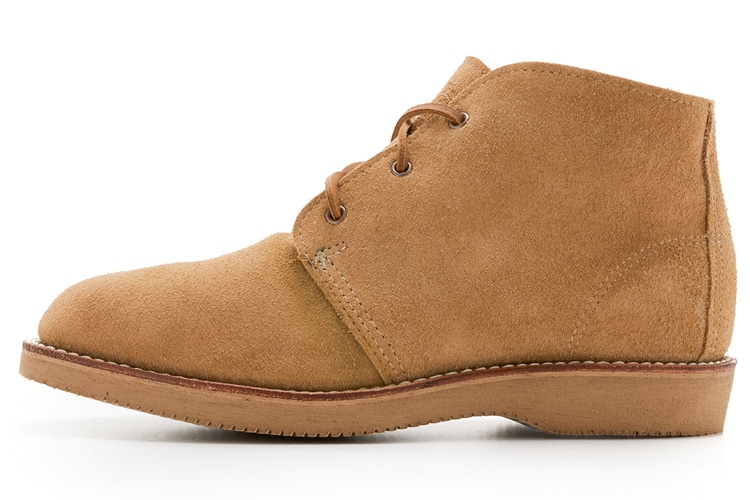 Wolverine 1000 Mile Palmer Suede Chukka Boot
Wolverine might sound like a name cashing in on contemporary trends, but this menswear brand has been in the game since the late 1800s so if anything they set the bar on what's cool a long time ago. In the time since they've honed their craft to perfection so expect nothing less from their Palmer Suede Chukka boot, which utilizes a Vibram sole and full cowhide leather sock liner to deliver premium support and comfort.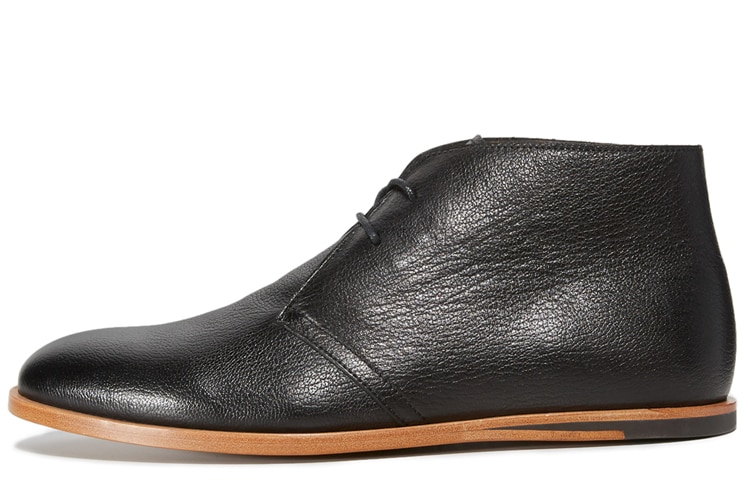 Opening Ceremony Classic M1 Chukka Boot
A pebbled black leather texture, welted leather sole, rubber patch heel and true minimalist spirit separates the M1 Chukka from the herd. Slip these elegant babies on and expect others to ask where you got them.
Have you subscribed to Man of Many? You can also follow us on Facebook, Twitter, Instagram, and YouTube.
---
You'll also like:
Adult Colouring Books
13 Best Everday Carry Lighters
14 DJ Headphones to Drop the Beat
---