Wherever you are in your style journey, it's safe to say 2022 has certainly been a fun year for men's fashion. Modern men's fashion is progressive, it's edgy, and it's cool. But also, 2022 saw the rise of non-gendered fashion, allowing men to really elevate their look and tap into their own personal styling preferences. We seriously love to see it.
Men's fashion brands are doing some very exciting things these days, from shoes to accessories and beyond – it's never been easier to put together a killer look. And, with this year drawing to a close, we wanted to look back on the best men's fashion of 2022, which for the most part we foresee sticking around in 2023 too.
Best Fashion Products of 2022
Our list of the best fashion product releases of 2022 includes the following:
Now we've rounded up our favourites, let's check out the full list.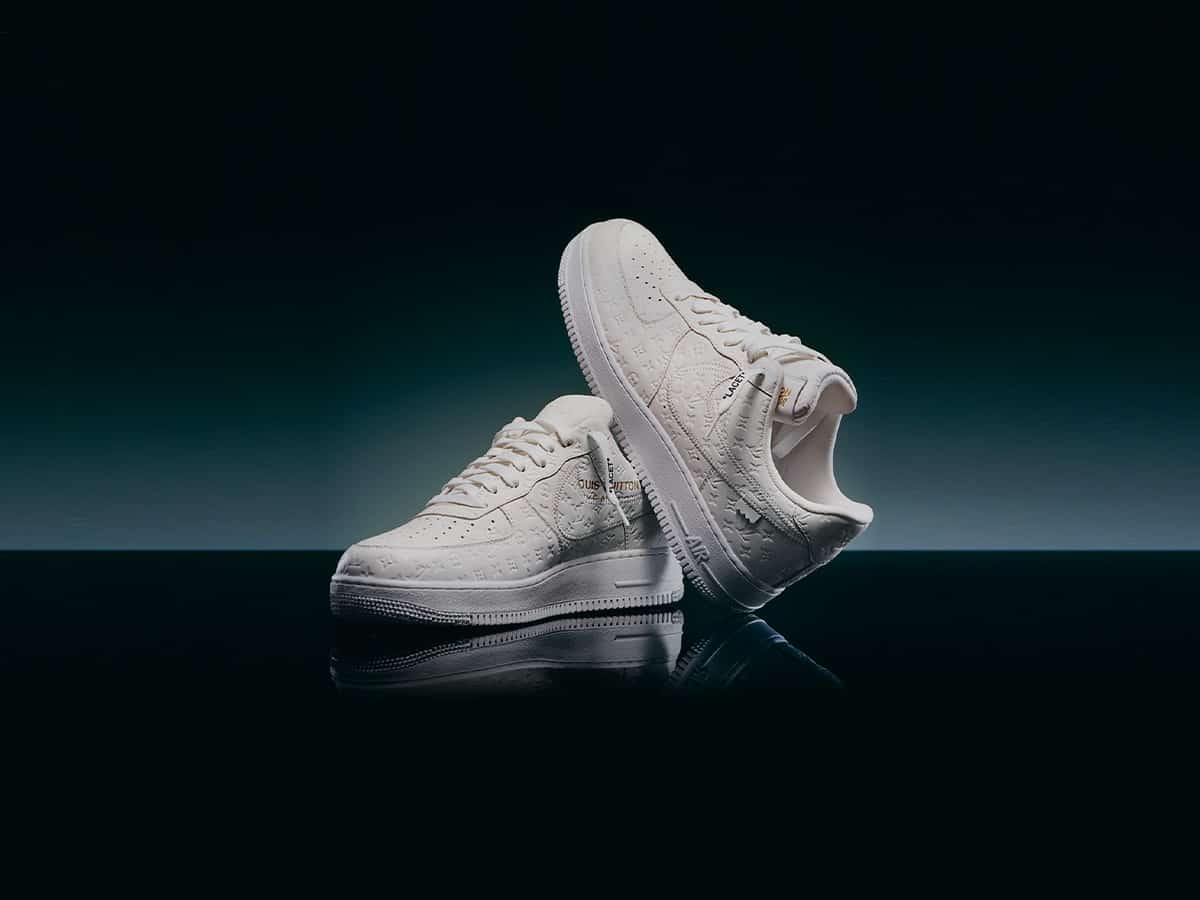 1. Louis Vuitton x Nike Air Force 1
The Nike Air Force 1 is a sneaker that needs no introduction, with no sneaker in history as widely appreciated as a pair of white on white AF1's. Enter: the Louis Vuitton x Nike Air Force 1 collaboration with renowned American designer Virgil Abloh. Originally, there were just 200 of these AF1's auctioned off at an exclusive Sotheby's auction, amassing USD$23.5m in sales. Then LV announced the shoe would see a global online release, with still only a limited number for sale. Retail prices started at AUD$4000 for the low-top, with colours including white low and mid, black suede, and flashier pairs in gold and multi-colour.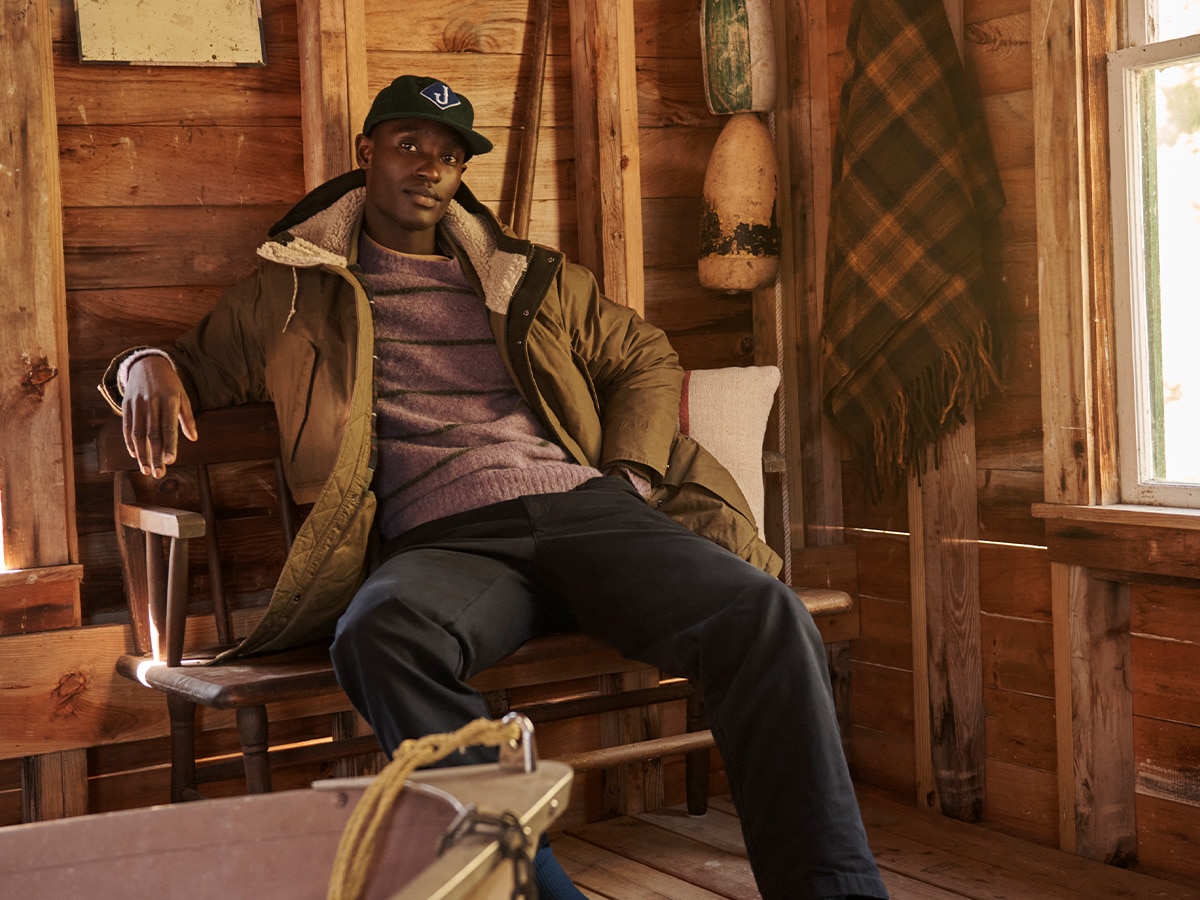 2. J.Crew's Fall 2022 Collection
Crew's Fall 2022 collection, led by designer Brendon Babenzien of Supreme and Noah fame, seriously flew off the shelves. The collection drew inspo from early Ralph, as well as the likes of Aime Leon Dore, Our Legacy, and Corridor. What's most impressive about this collection was how Babenzien was tasked with the almost-impossible mission of reviving the J.Crew brand from bankruptcy filings in 2020, but boy did he succeed. His first collection returns to the root of what made the brand special, addressing the poor quality materials that pretty much ruined the brand's reputation in the first place.
---
Featured Video from Man of Many
---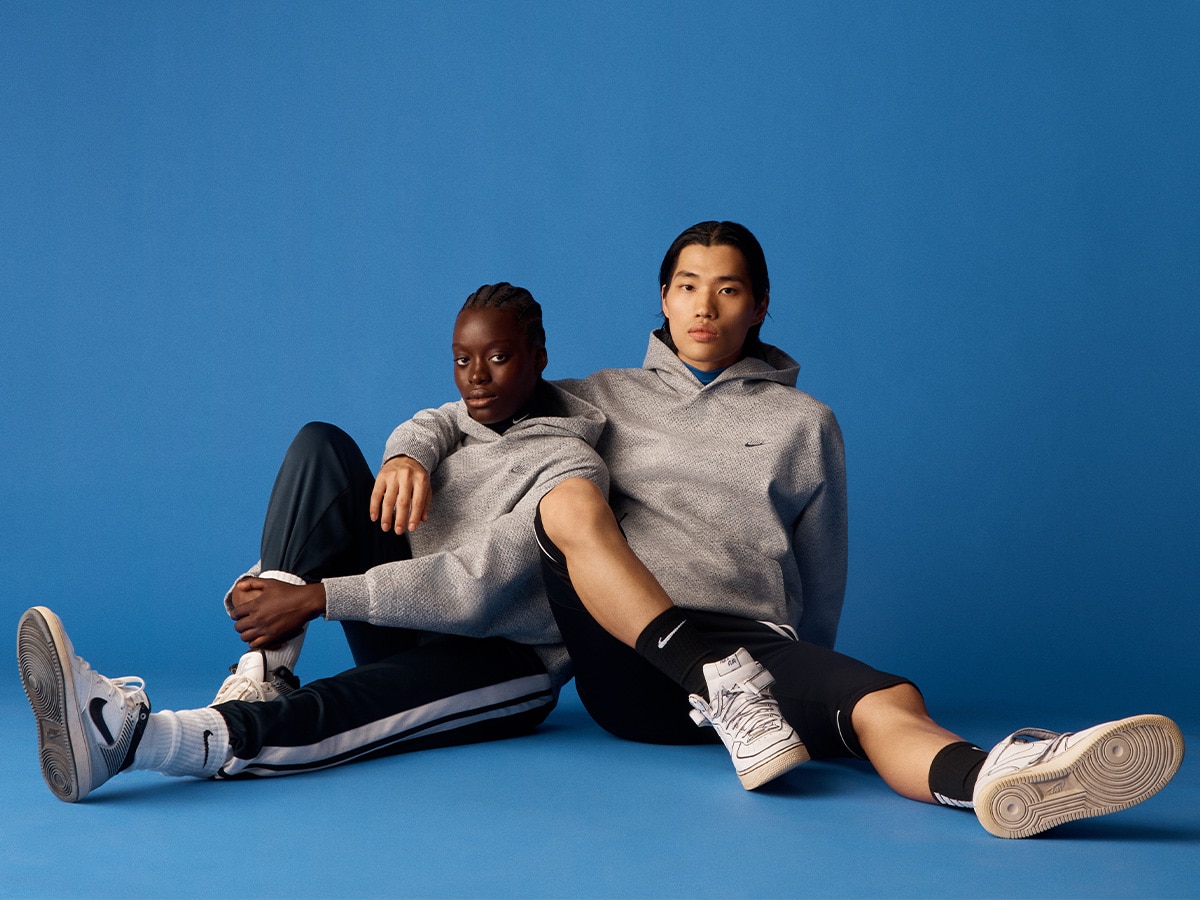 We love brands that are working towards a zero-carbon future, and Nike is one of the latest fashion conglomerates to jump on the sustainability train. The Nike Forward apparel collection is centred around the classic Nike grey hoodie and uses state-of-the-art material to create clothing that's stylish, functional, and most importantly, sustainable. The sustainable hoodie was the product using Nike Forward material and is made with at least 70 per cent recycled content representing Nike's most significant apparel innovation since Dri-Fit.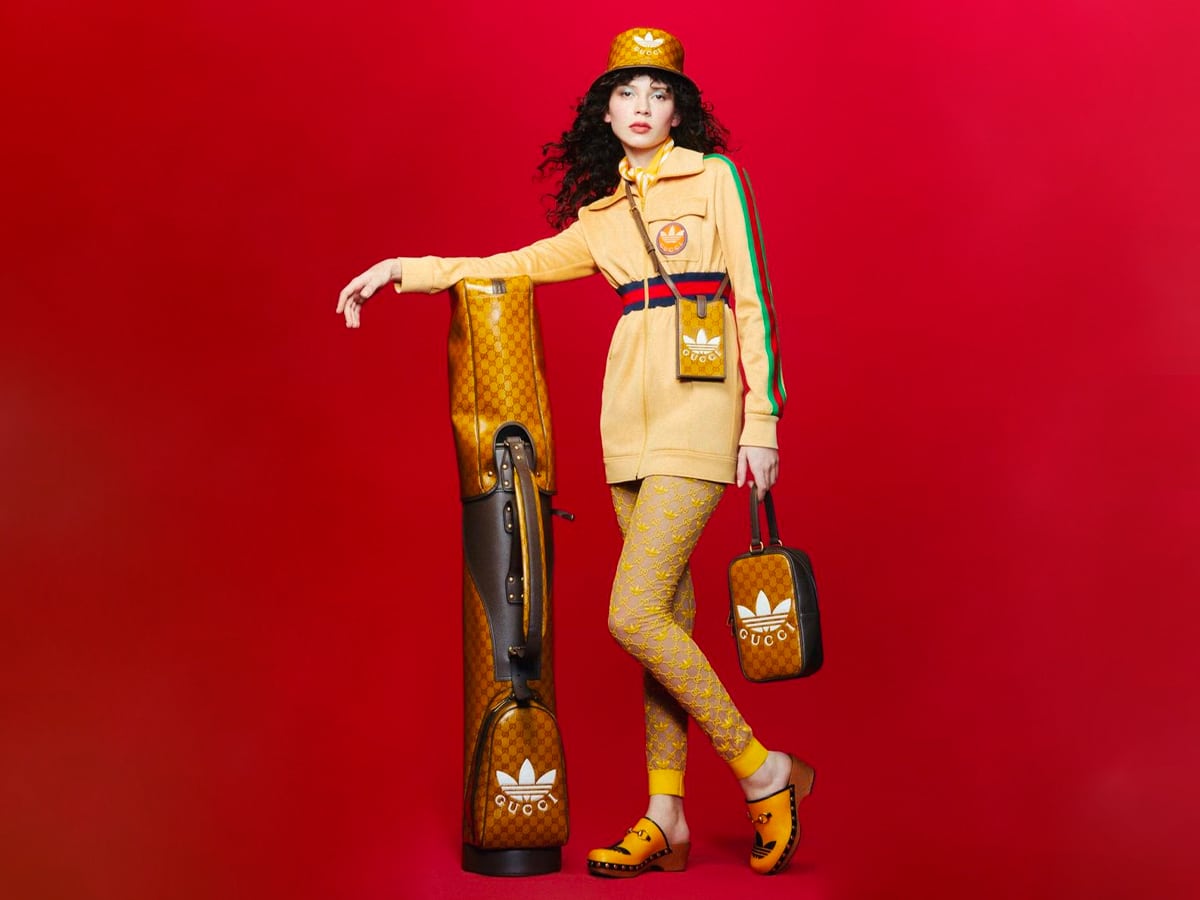 4. Gucci x adidas
The adidas x Gucci collection was one of the highlights in both women and men's fashion in 2022. It's a match made in heaven and not your typical collab, which only usually features a few designs. This collab, however, saw designer Alessandro Michele Gucci-fy several adidas classics, from adidas Gazelle sneakers stamped with double-G logo, to clogs that feature the adidas Trefoil. From luxe hoodies to high-end tracksuits, to flared trousers, pencil skirts and beyond, this collaboration was truly fire.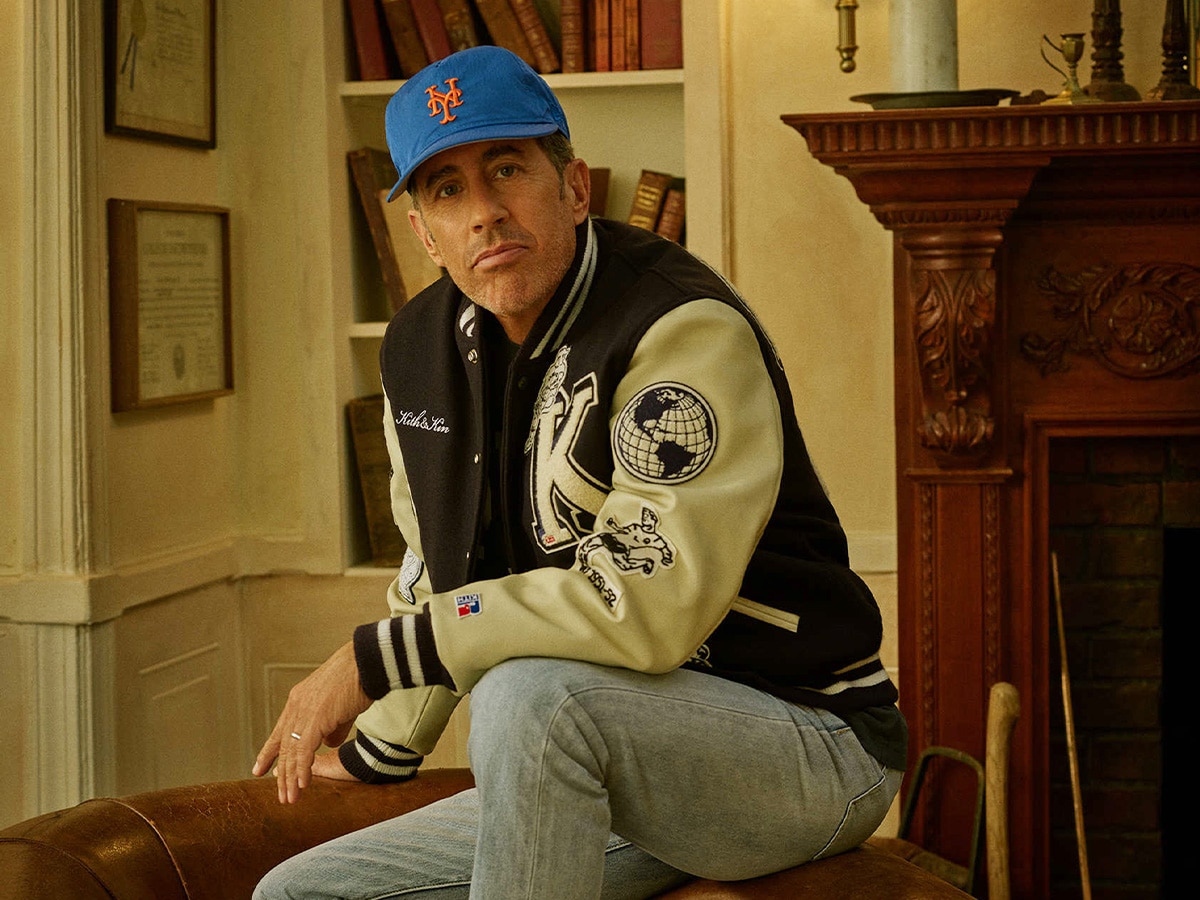 5. Jerry Seinfeld for Kith
"You're wasting your life" (geddit?) if you didn't immediately run out and grab a Breitling Chronomat B01 42 ref. AB0134101B1A1 with reissued "Rouleaux" bracelet that's steeped in Seinfeld folklore. Modelled by none other than Jerry Seinfeld himself, the 68-year-old rocked the Breitling for Kith's Fall 2022 collection, with the watch harking back to a Chronomat ref. 81950A that kick-started his appreciation for the brand during season 6 of the show. Enough about the watch, however, Seinfeld's role in the Kith collection showed off a brand at the peak of its powers. From the effortlessly cool '90s-inspired logo bomber to the swathe of New York themes headwear, Christmas came early with this range. Or at least, a festivus for the rest of us.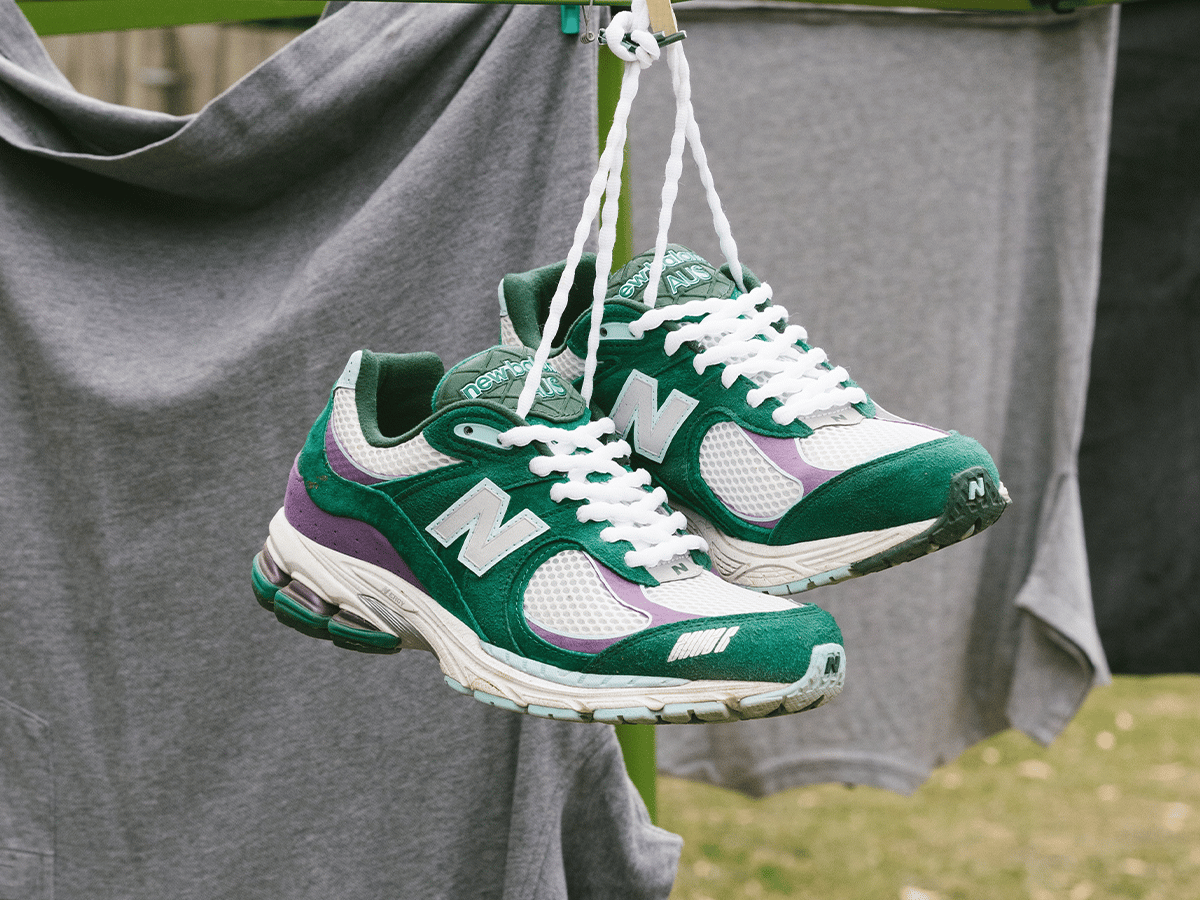 6. Up There x New Balance 2002R
Dubbed 'Backyard Legends', the 2002R forms was one of the best sneaker collabs to come out of 2022. Melbourne staple Up There Store gained global recognition via its collaboration on the New Balance 2002R in June this year. Dubbed 'Backyard Legends' the 2002R translates Aussie's love for backyard sports and a relaxed lifestyle, with the sneaker featuring technical panelling and N-ergy infused sole to bring comfort to the forefront as always. There's even Backyard Legends II, which dropped on December 9th, just in case you missed out on the OG release. It'll set you back a decent AUD$250, the same price as the originals. 
7. Moncler Maya 70 Collaborations
In 2022, French fashion label Moncler celebrated 70 years in business, and to celebrate, released a reimagined version of its cult classic Maya jacket. First released in 2009, the Maya puffa jacket became an instant icon in the world of outerwear. It truly set the world on fire in 2016 with a little help from hip-hop star Drake, who wore a cherry-red Moncler Maya in the video for "Hotline Bling." Lovingly reimagined in thirteen outdoor-inspired hues, ranging from metallic platinum to vivid pastels to earthy tones, the Maya jacket remains as popular and striking as ever.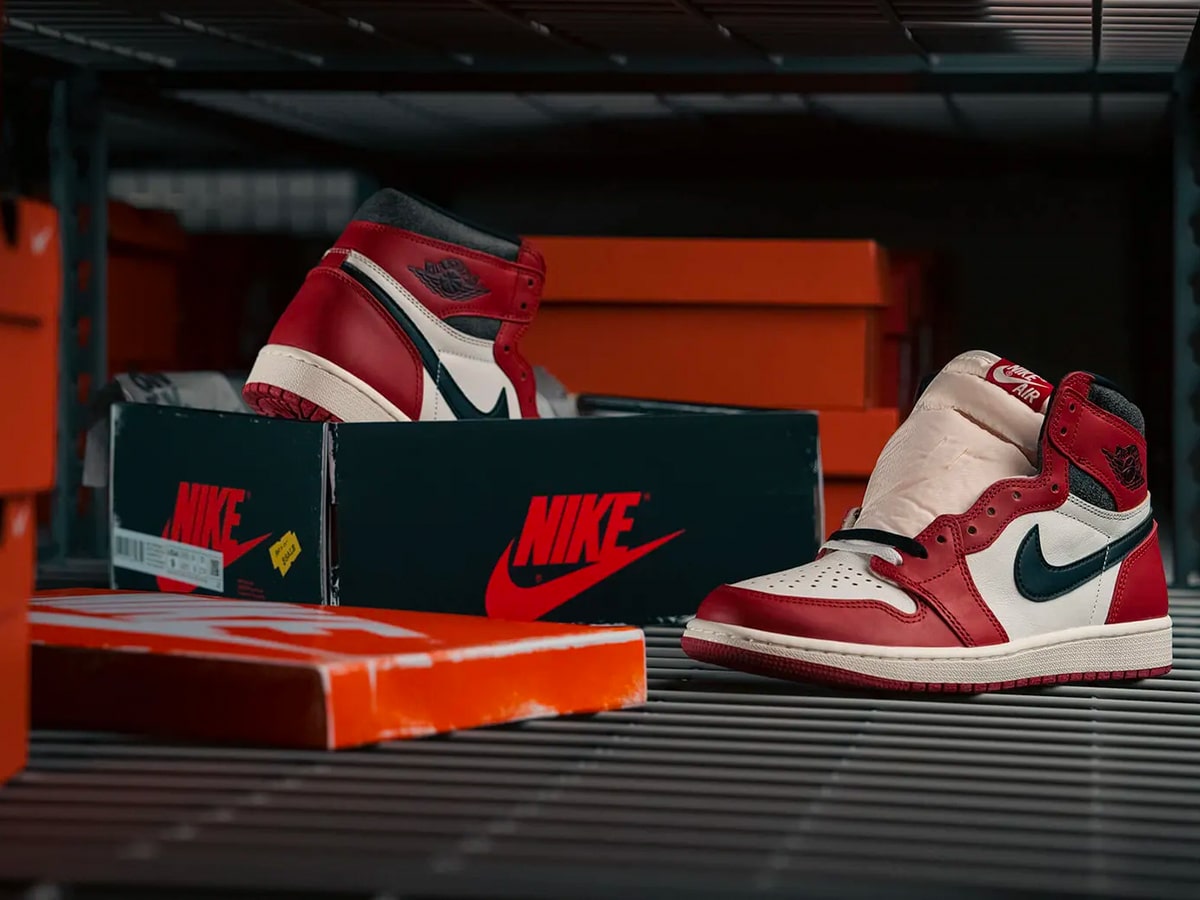 8. Air Jordan 1 'Lost and Found'
First rumoured in March 2022, the Air Jordan 1 High OG "Lost & Found" has been one of the most important sneaker releases in 2022. Originally designed by Peter Moore in 1984 and last released in 2015, the Air Jordan 1 Chicago is one of the most sought-after sneakers of all time. What's special about Lost & Found? Well, while all AJ1 High releases garnered a significant amount of hype, the L&F goes one step further, acting as a recreation of the original 1985 "Chicago" colourway. The L&F is the most accurate version of the '85s pair yet, designed to look like it's been sitting in a box for 37 years. It's a true collector's dream.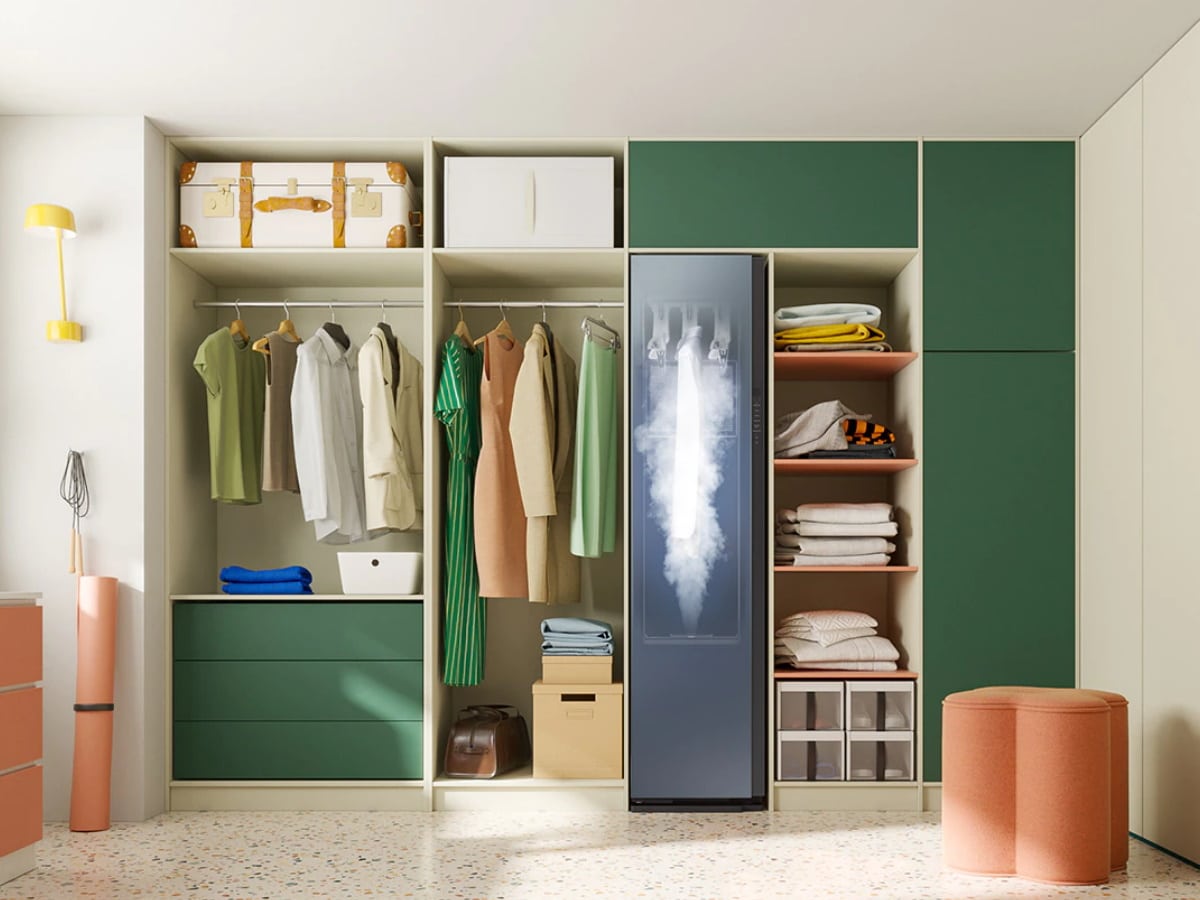 9. Samsung AirDresser
We absolutely frothed over the Samsung AirDresser, which is why it deservedly made our list of the best men's fashion in 2022. While it did set buyers back a cool AUD$2,899, we reckon the price tag is worth it for having your own personal dry cleaner at home (kind of). The revolutionary clothing care system uses optimised air and steam to remove up to 99.9% of certain bacteria, dust, and allergens, and even neutralises up to 99% of odours. Basically, it keeps your clothes fresh, sanitised and winkle-free between washes. A must-have accessory, in our opinion.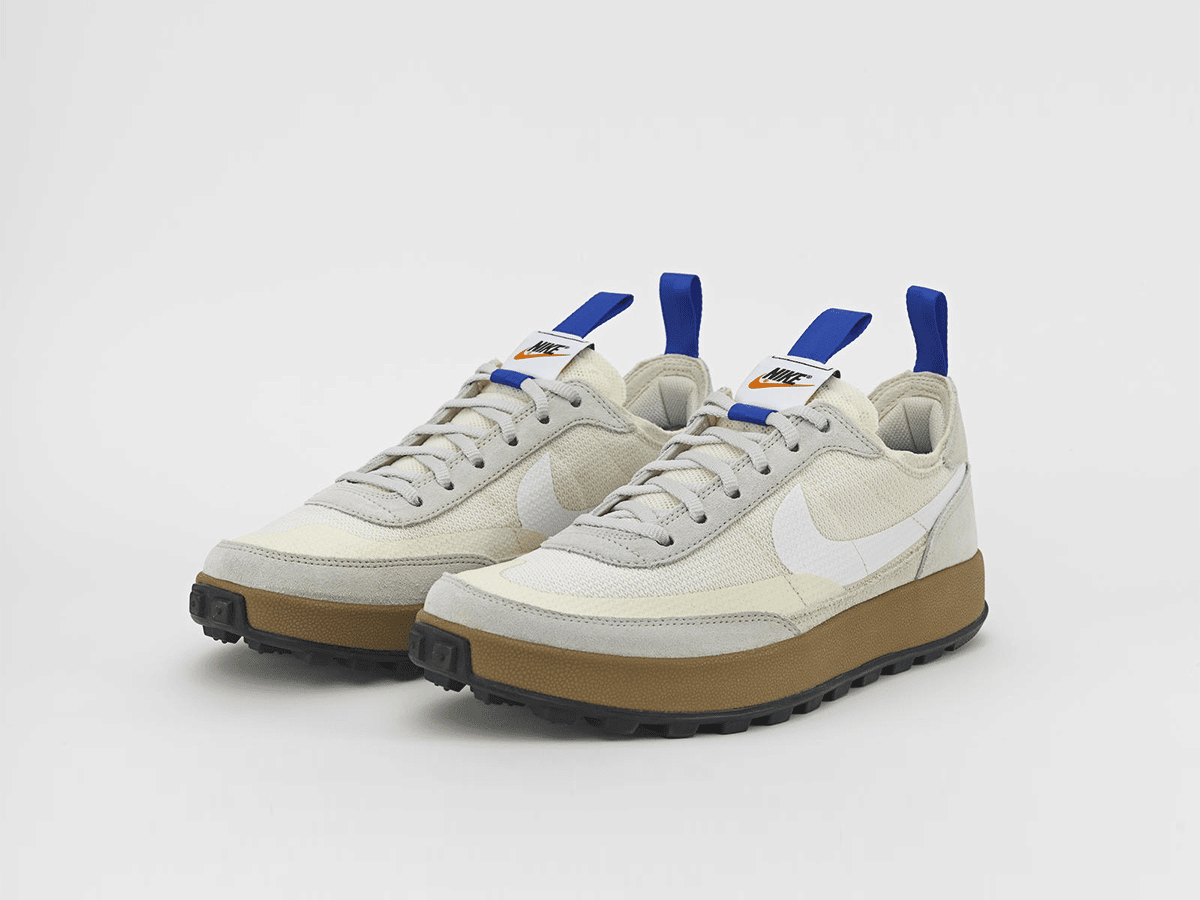 10. Tom Sachs NikeCraft General Purpose Shoe
Possibly winning the top men's fashion moments in 2022, Tom Sachs' latest NikeCraft sneaker legit took out a full page ad in the New York Times to tell us how boring they are. What!? Officially referred to as the NikeCraft General Purpose Shoe (GPS) the sneaker is intentionally boring, simple, and something that sneakerheads couldn't wait to add to their collection when it released in June 2022. The GPS embodied the idea that your shoes should be the least important decision you make each day, hence the plain but equally cool and trendy design.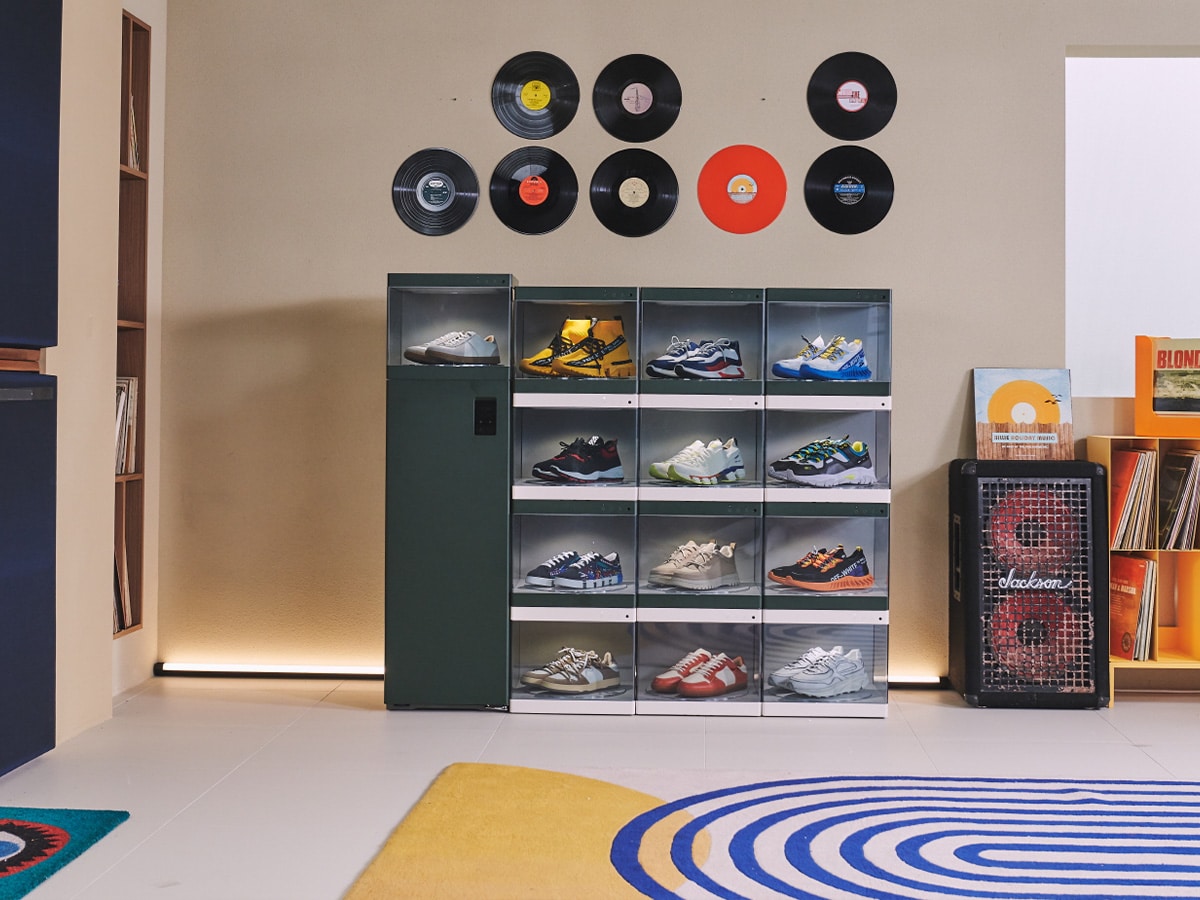 11. LG Styler ShoeCase
You can see this best men's fashion for 2022 list has a lot of sneakers – hey, we love our footwear and there's no shame in that. That's why we absolutely loved the LG Styler ShoeCase. LG threw its hat in the steam cleaning tech ring with the release of its 'Styler' range that includes a ShoeCase and ShoeCare line-up. From the LG ShoeCase with transparent panels which are not only a space-friendly but a genius way to display shoes, The LG Styler ShoeCare solution refreshes the shoes whether they're leather, suede, or sports footwear with 10 cycles of steaming to choose from, this product changed the shoe storage game.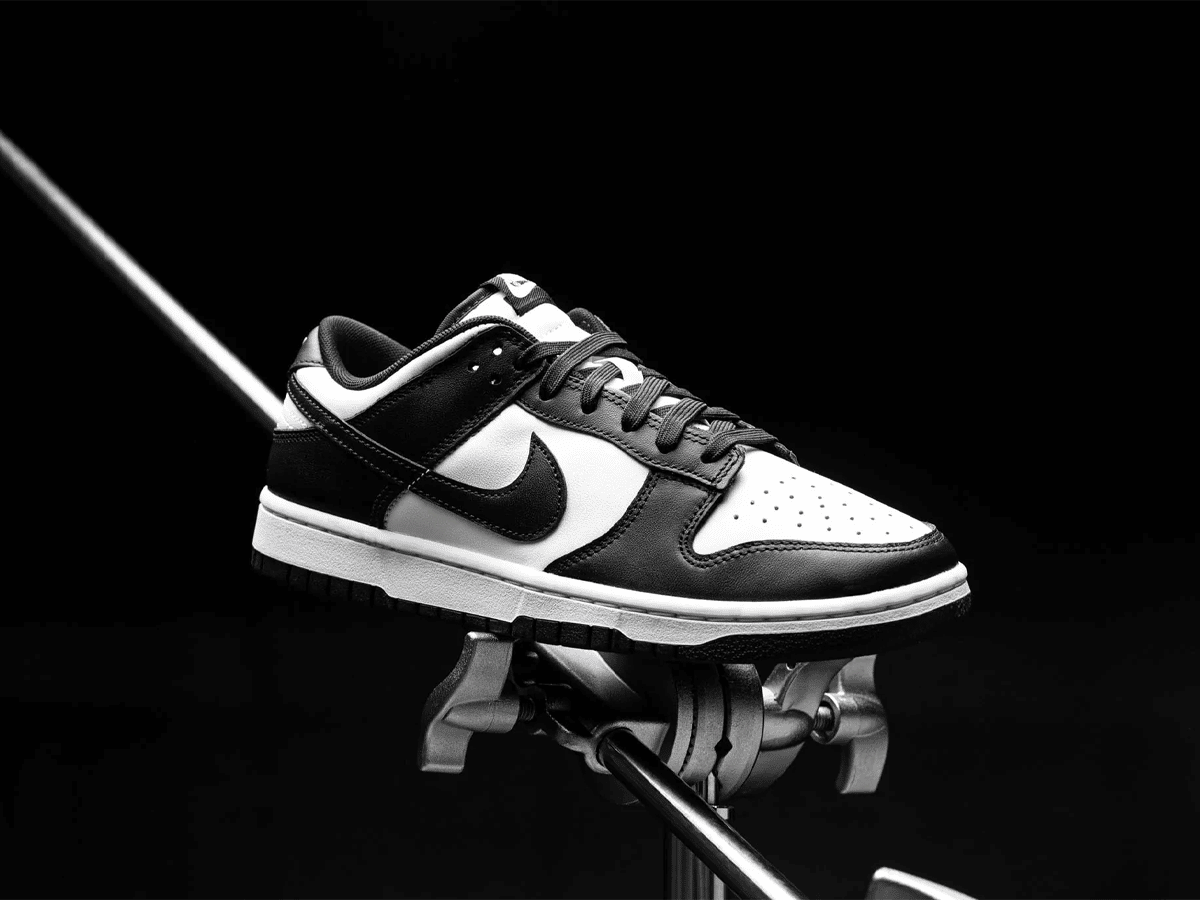 12. Nike Dunk Panda
The Nike Dunk Low in black & white or 'Panda' as they've been lovingly nicknamed was one of the most popular and sought-after sneakers in 2022. First released in October 2021, the shoe continued to re-release monthly, continuing into this year. It quickly became the modern-day equivalent of the Nike AF1, fast becoming the sneaker of choice for sneakerheads across the globe. Fans love the shoe for its simple colourway that goes with just about any outfit, making it an extremely versatile men's fashion staple to add to your collection.
How Man of Many Chose the Best Fashion Products of 2022
To arrive at this list of products, the Man of Many team went through hours and rigorous testing, implementation and analysis before culling it down to the very best. Over the last 12 months, we've worked on curated products that push boundaries and pioneer new fronts, across the automotive, fashion, lifestyle and technology verticals. Sure, we love getting the latest piece of kit in our hands, but being able to point out the benefits and shortfalls objectively is at the heart of what we do.
As a result, the Under Armour HOVR Infinite Gives You Reasons to Love Running is primarily comprised of products that we tested in-house and use extensively first-hand. While there are a few exceptions to the rule, generally due to scarcity and availability, we made note of the cultural significance surrounding each product should we not have been able to review it personally.
General FAQs
What was the highest-selling sneaker in 2022?
The highest selling sneaker in 2022 was none other than the Nike x Louis Vuitton Air Force 1. The limited edition LV x Nike Air Force 1 by Virgil Abloh Collection sold for a record-breaking $25.3 million USD ($37.2 million AUD). This figure doesn't even include the global online release, with final figures not currently available.
Which fashion brands did Virgil Abloh work with?
American designer Virgil Abloh – who sadly passed away from cancer in 2021, worked on a huge number of high-profile projects across the span of his life. Apart from running his own fashion label, Off-White, and leading Louis Vuitton's menswear atelier, Abloh also collaborated with IKEA, Nike, Levi's, Vitra, and Mercedes Benz.
---
Featured Video from Man of Many