$15,000 Shades: Bugatti's Ultra Luxury Eyewear Collection
Life is filled with surprises. For optical fashion pioneer Larry D. Sands, one surprise came in the form of an invitation from luxury automobile brand Bugatti. "When I got he call from Bugatti, I was a little surprised, but to be approached by the world's most powerful and luxurious auto manufacturer, to create their eyewear, was an honour," said Sands. "Everything I do is unexpected, and Bugatti Eyewear is some of my most unexpected work yet. Expectation is the enemy of creativity."
For the Bugatti Eyewear Collection, Sands pulled out all the stops and liberated his own creativity.
RELATED: What Sunglasses is Brad Pitt Wearing in Babylon?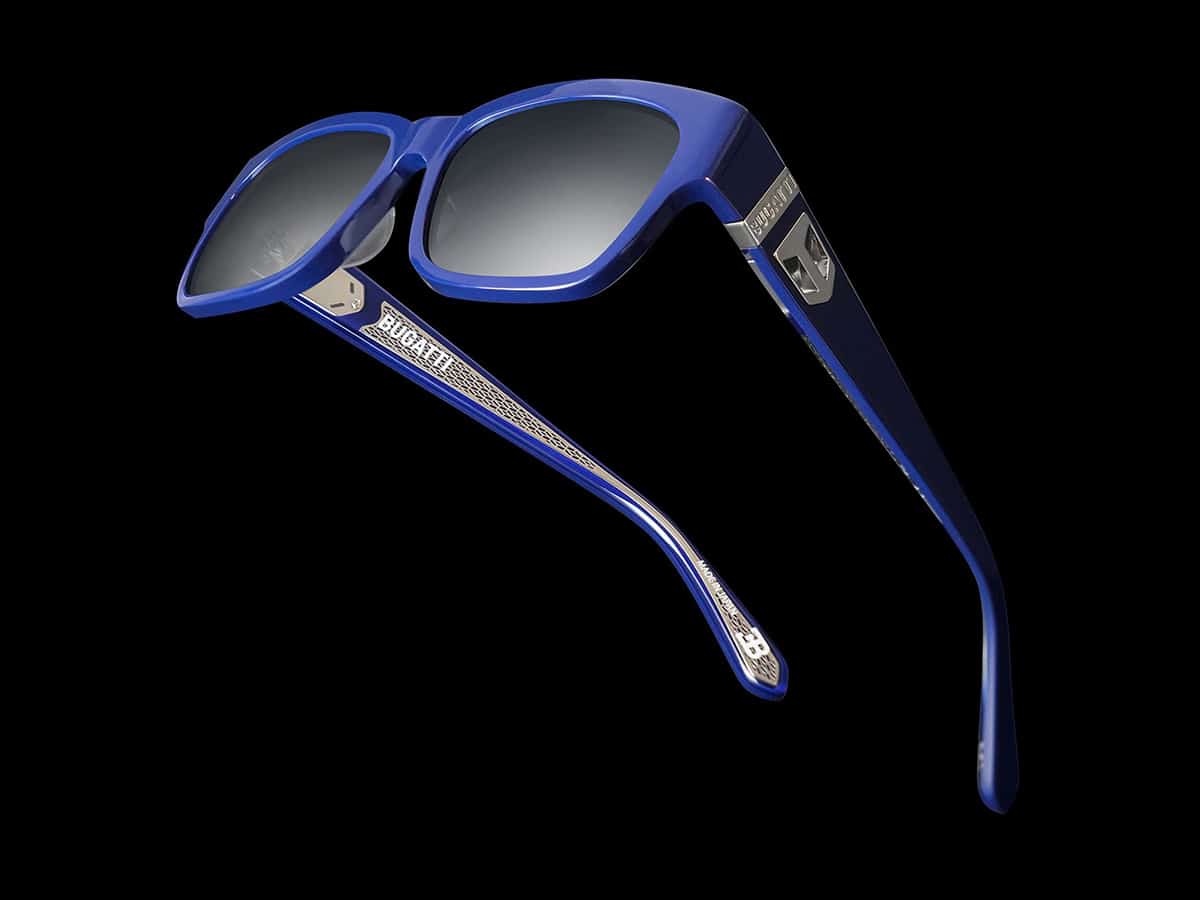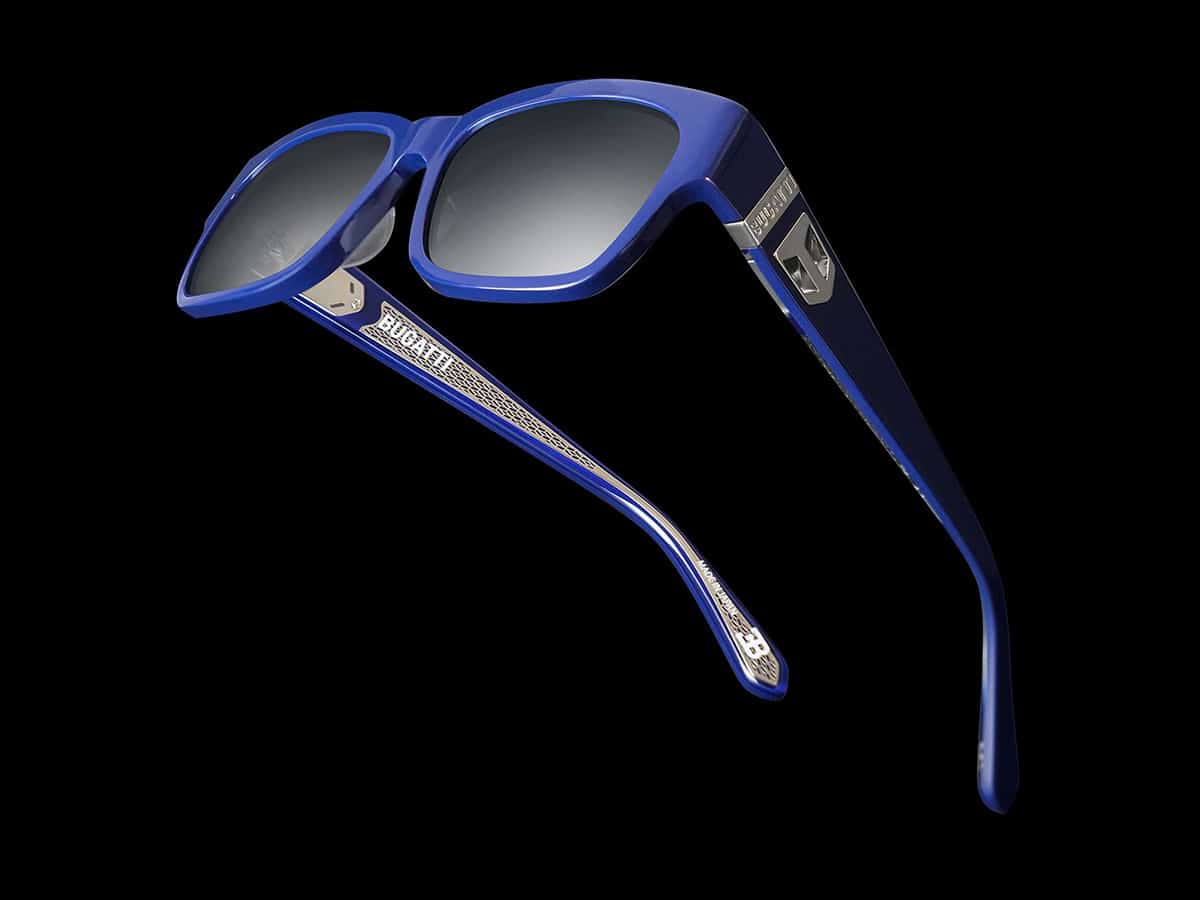 The 37-piece collection comes in a variety of materials, ranging from palladium to 925 sterling silver, carbon fibre, and Macassar ebony. The inspiration source is just as varied, with nods to contemporary and past optical aesthetics. To create the collection, Sands and Bugatti used materials and manufacturing techniques that have never been used in the optical industry before. One such process is Positive Vapor Deposition, or PVD. In this process, a solid material is first vaporised in a vacuum and then deposited onto the surface of a product.
In effect, a Diamond Like Coating is created. As the name suggests, this coating is highly resistant to wear, which is part of the reason why it is found in Bugatti automobiles. Carbon fibre and Macassar ebony, as well as Bugatti's red enamel Macaron, are used to create the custom wire core, which is made to resemble Bugatti's iconic grill pattern. And to add even more luxury to the glasses, the world's most expensive materials – solid 925 sterling silver and genuine 18k gold and palladium – are used for the glasses.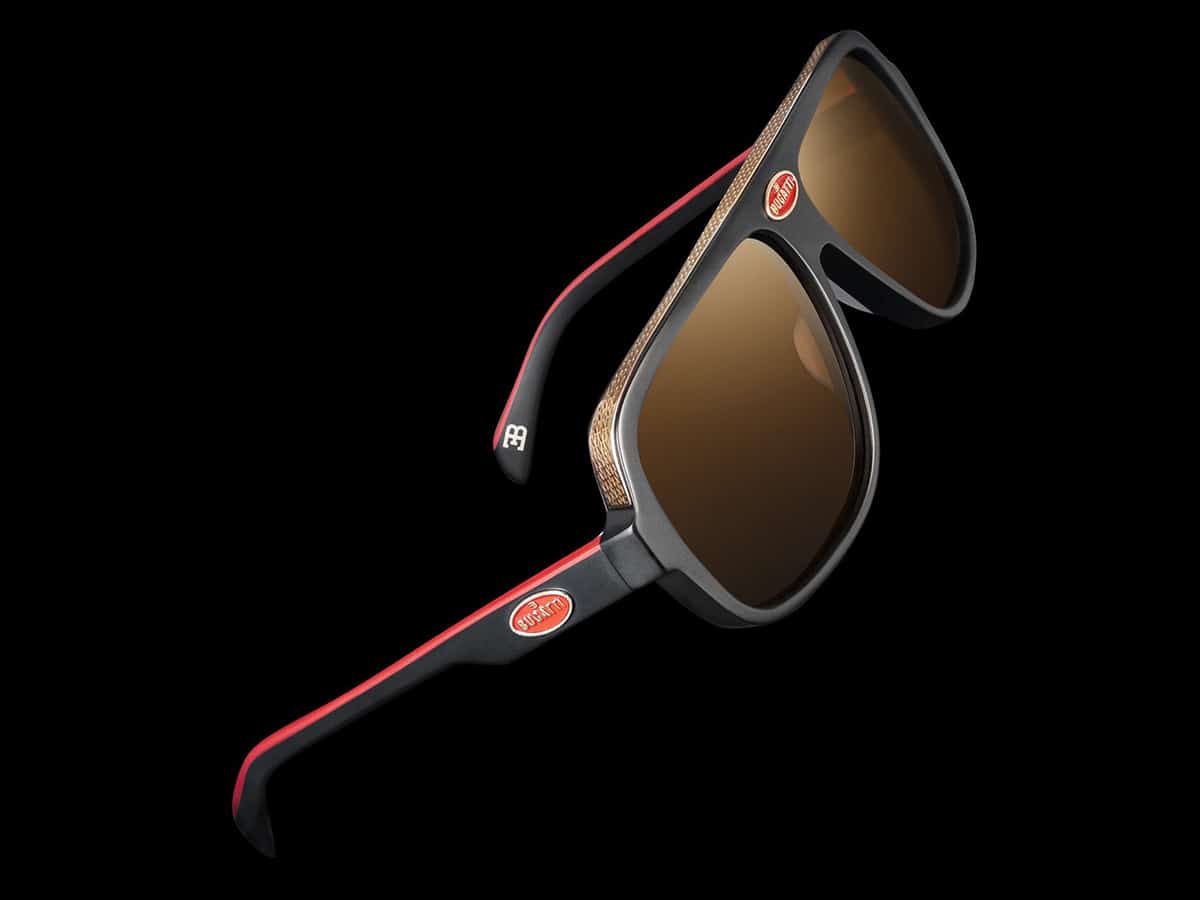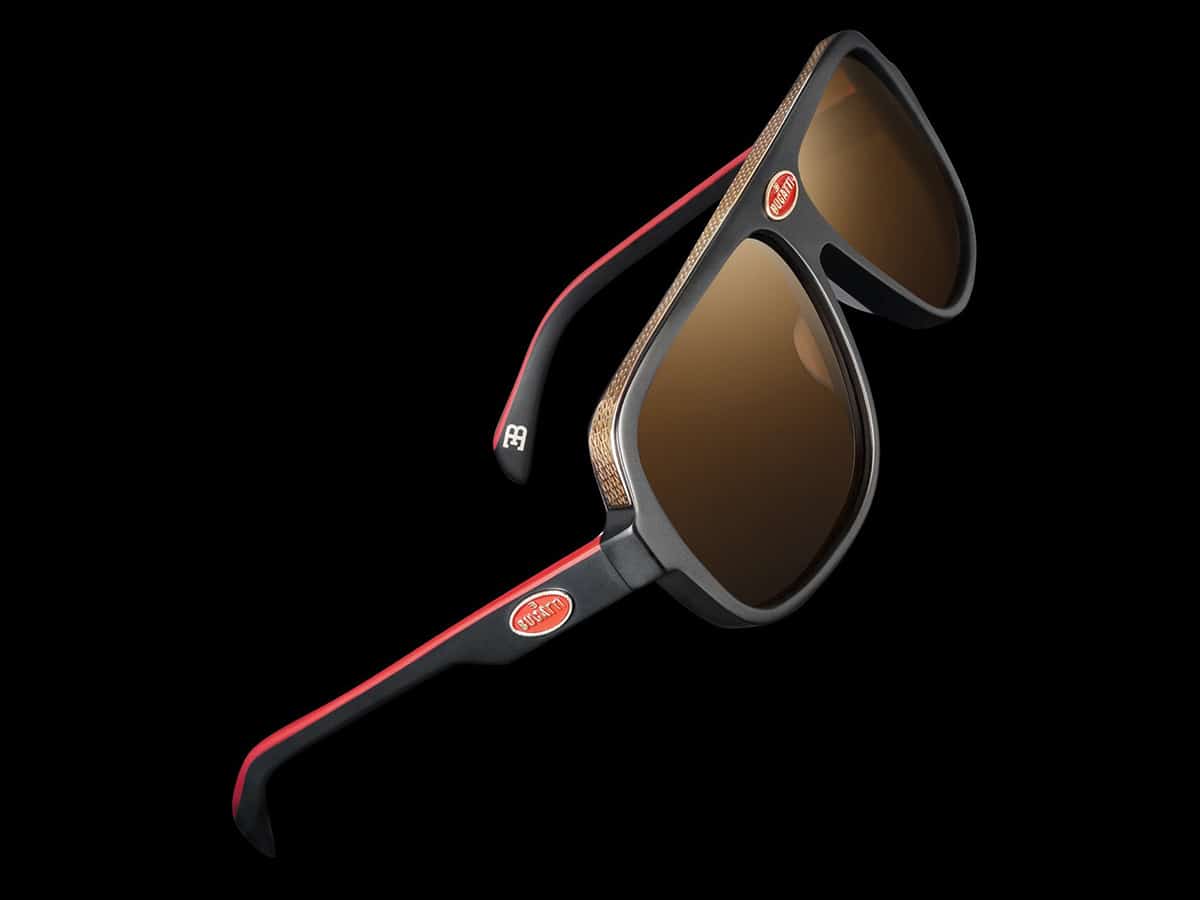 "The decision to partner with such an auspicious, revered, and experienced artist as Larry Sands is testament to our shared design ideas and vision for outstanding quality to achieve truly iconic products," said Week Stahl, the managing director of Bugatti International. "Creating this new luxury eyewear is also key to our portfolio as it closes a strategic gap in Bugatti's diversified lifestyle collection; I could't be more excited to finally launch our new Bugatti Eyewear!"
Collection One was launched on February 4, 2023, and is available in exclusive boutiques, but just like the one-of-a-kind Chiron Profilée that recently set an auction record, it doesn't come cheap. Prices for the Bugatti eyewear range from USD$1,295 to $15,000.