HUAWEI Sound Adds Devialet Acoustics to Wireless Speaker
The speaker wars are upon us, and you better be ready. Our latest competitor, HUAWEI Sound. Intricately designed with a Devialet-exclusive four-speaker acoustic array, this premium wireless speaker picks up where the Sound X finished off in 2019 by pumping out even more high-fidelity audio. Blow them all away with the crown jewel of the ongoing Huawei X Devialet partnership, the new HUAWEI Sound.
You'll Also Like:
Bang & Olufsen Unveils Beosound Level, a $2,000 Portable Wireless Speaker for Audiophiles
Sony Unveils SRS-RA3000 Wireless Speakers with 360 Reality Audio
Harman Kardon's Futuristic Aura Studio 3 Offers 360-Degree Sound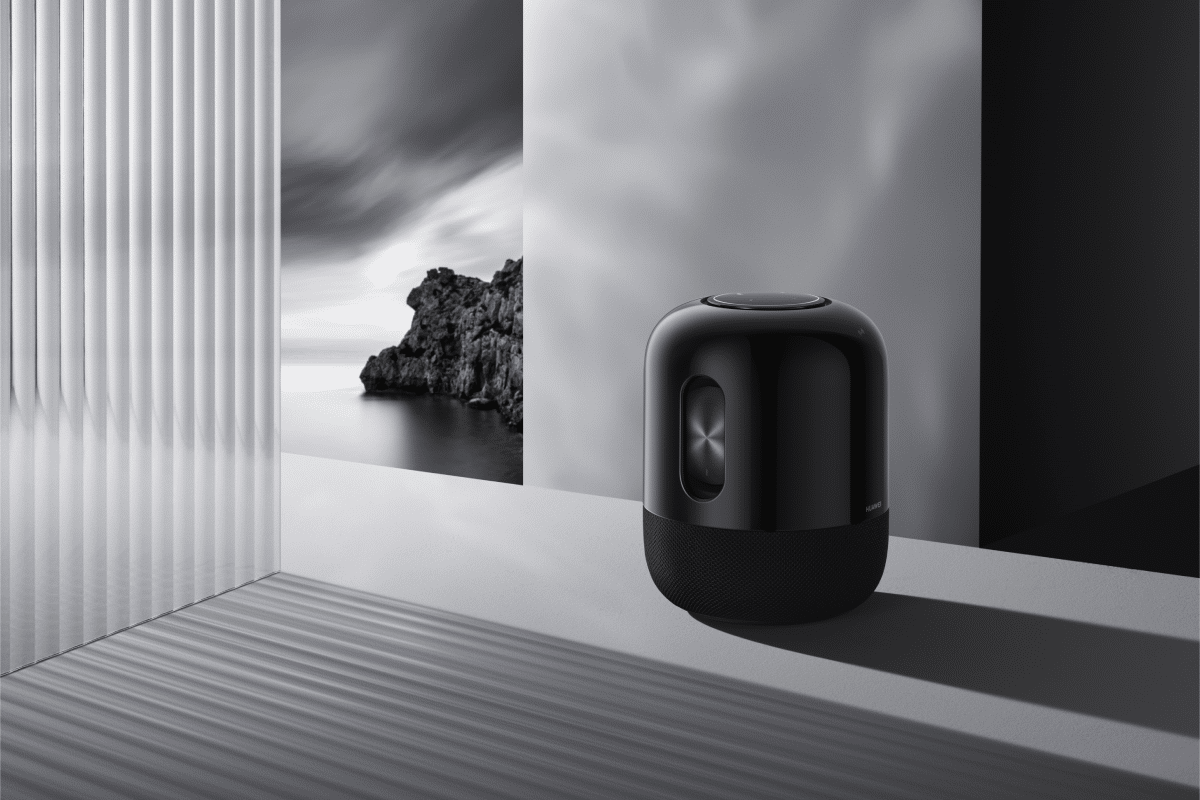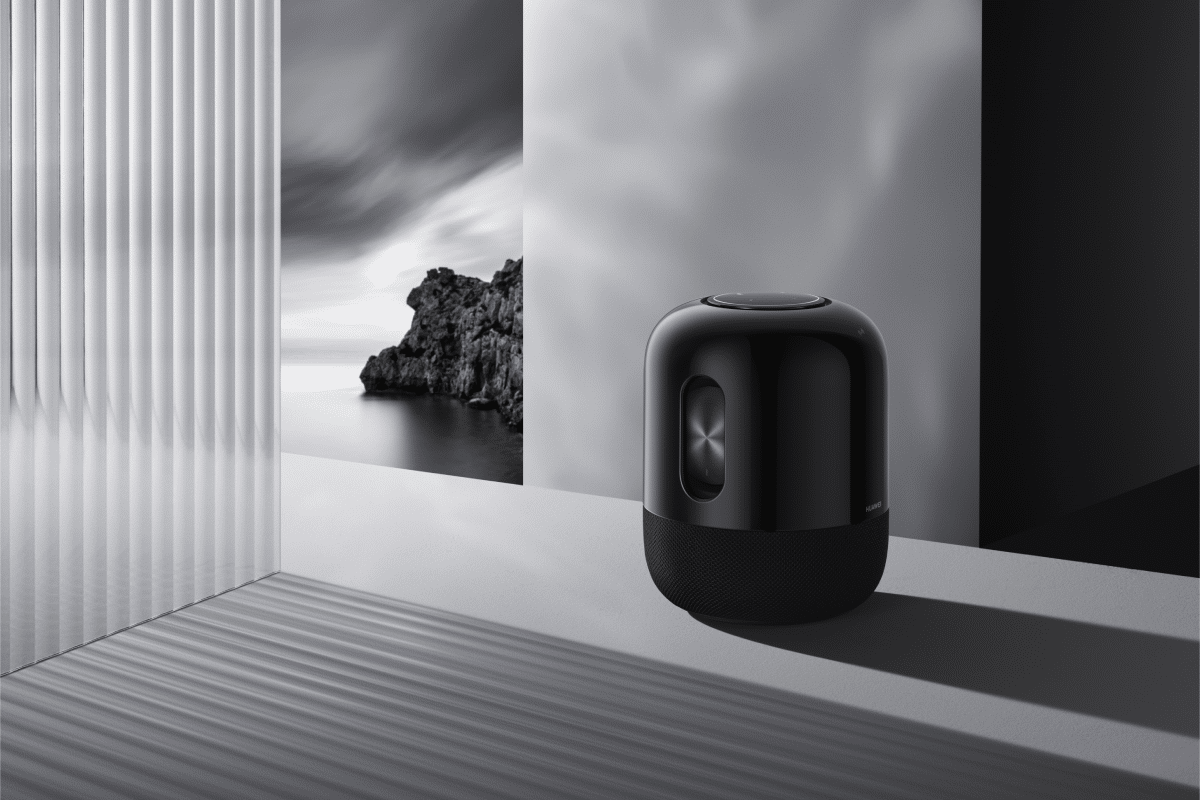 Continuing its mission of delivering top-notch audio and making acoustics technology broadly accessible to everyday users and audiophiles alike, the latest iteration of HUAWEI Sound shrinks down in size while boosting everything else. Offering a similar audio immersion in such a small form factor, the unique and complementary technical capabilities of both Huawei and Devilaet are on full display.
Inside its pod-like structure are a 4-inch 40W woofer and three full-range 5W loudspeakers working in tandem. Coupled with the reinforced dual passive radiators that counteract back wave vibrations to substantially reduced distortion, you can pump up the volume (up to 90 dB) without bringing the party down. But the distortion-free technology doesn't stop there. Also included is Devialet's SAM technology. Operating inside the first-ever "1 woofer + 2 passive units" structure, SAM ensures "simultaneous vibrations on top of distortion-free low frequencies and a wide dynamic range." What does that mean? It means no matter how loud you go; the bass will maintain its deep richness without distortion.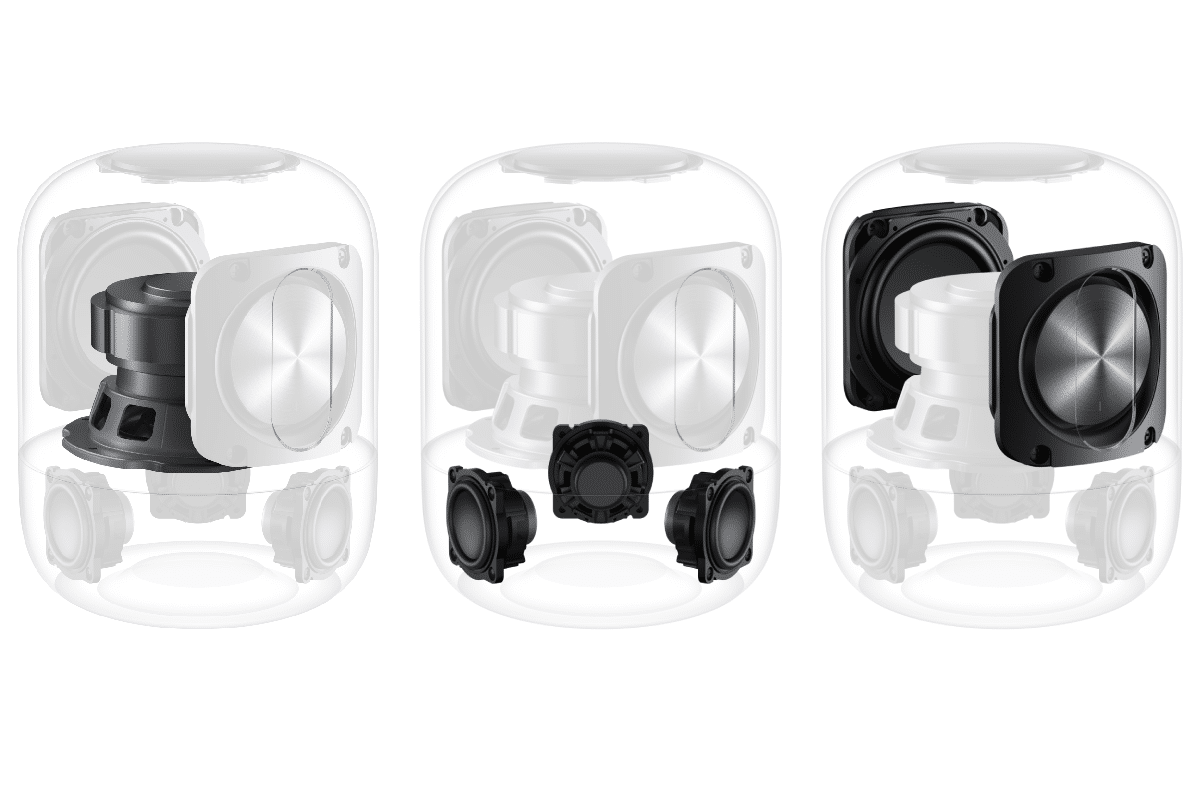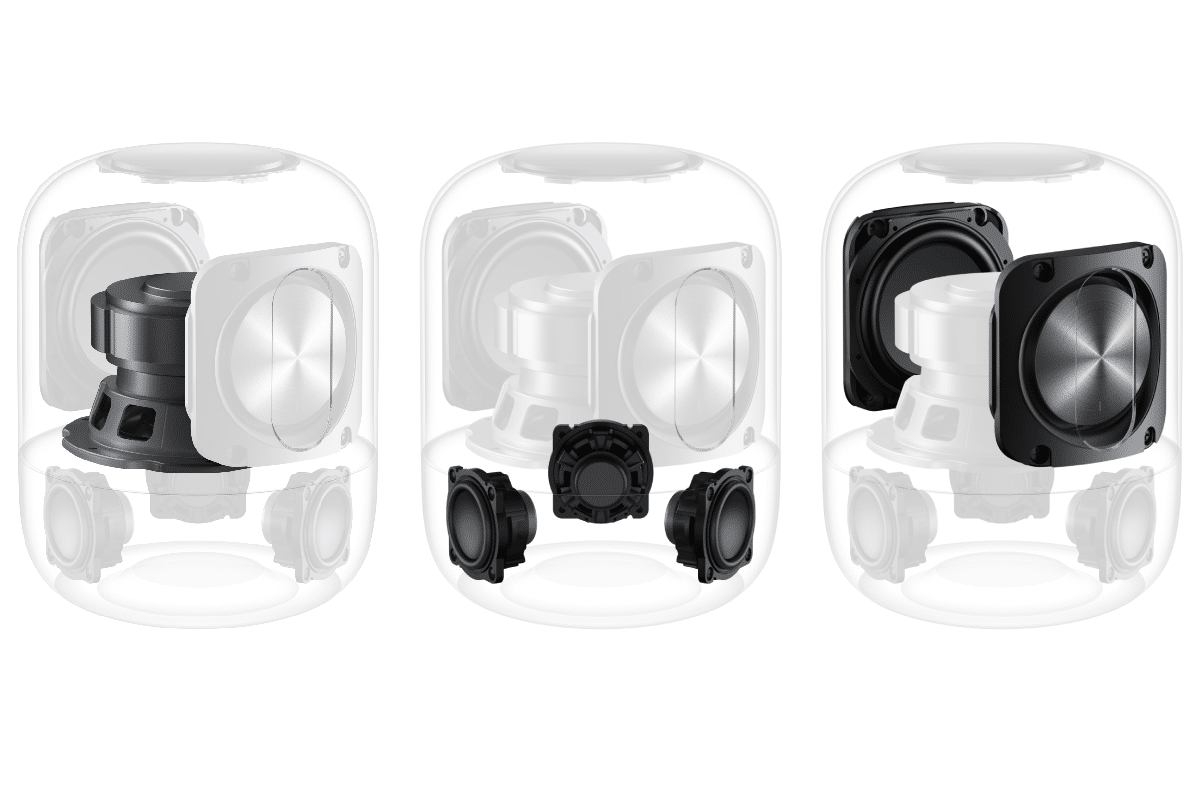 Other audio benefits include the Devialet SPACE technology for genuine 360° surround sound. Bringing a sensory experience that transports the listener to a grand concert hall, HUAWEI sound uses a dedicated algorithm to transcend any room's spatial limitations. However, one annoying restriction appears to be the lack of support for any of the big three smart assistants. Nowhere in the specifications does it mention Apple AirPlay 2, Google Assitant, or Amazon Alexa. While it does support Huawei Share and its NFC connectivity, with only Bluetooth 5.0 and a Wi-Fi connection, it may not be as functional as intended.
So, at only $329, do you equip the HUAWEI Sound with its "Devialet-exclusive four-speaker acoustic design," or do you go for Caviar's $108,000 AirPods Max are Plated in 18-Carat Gold?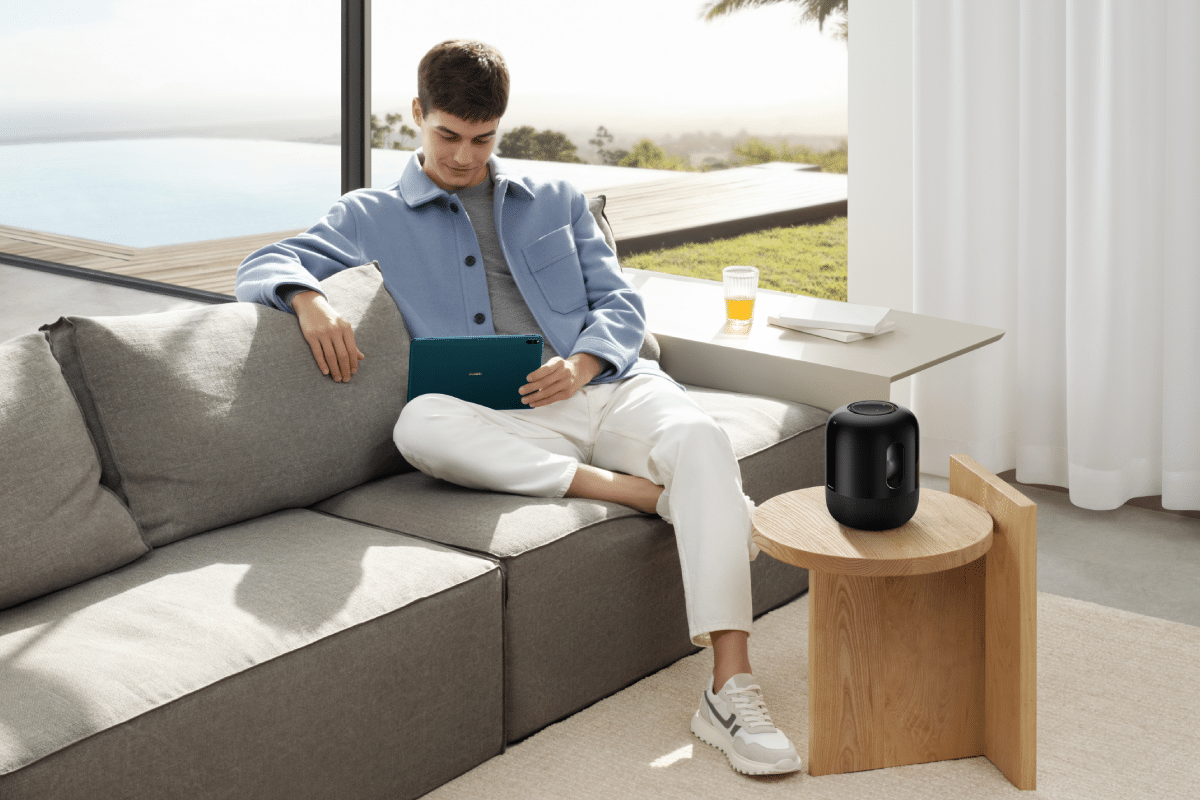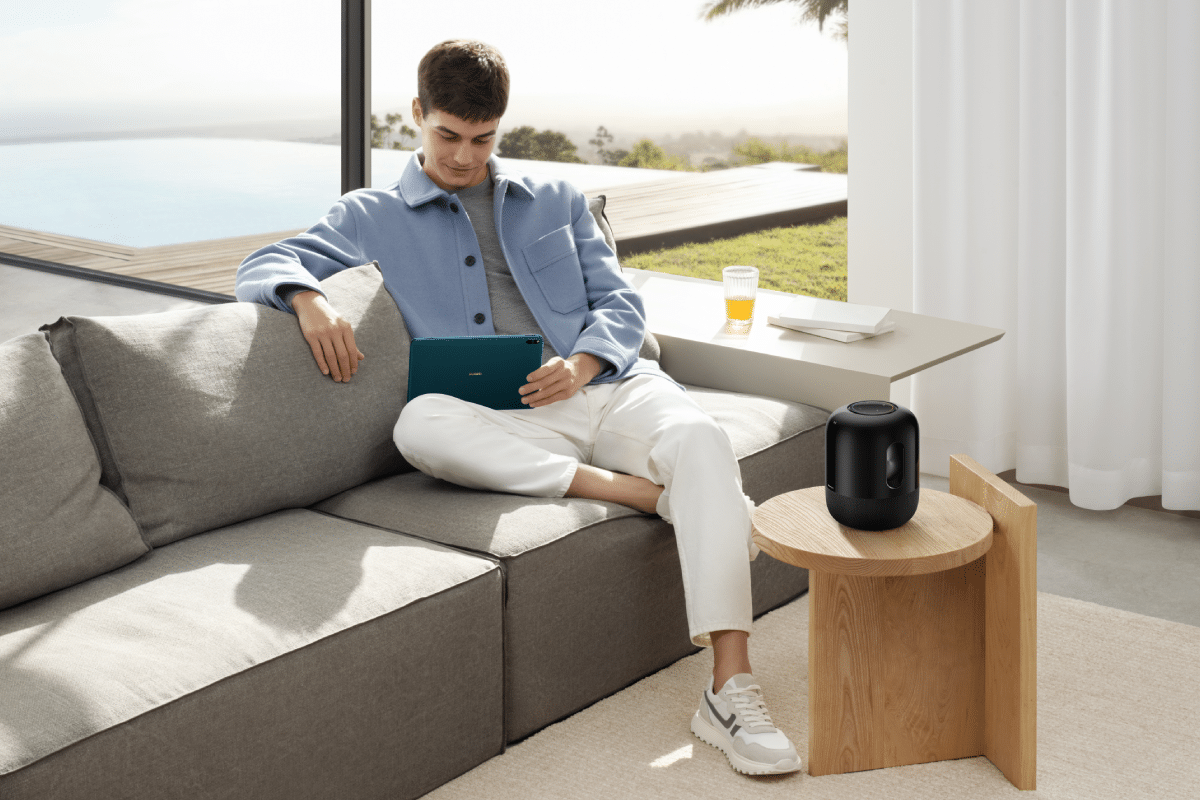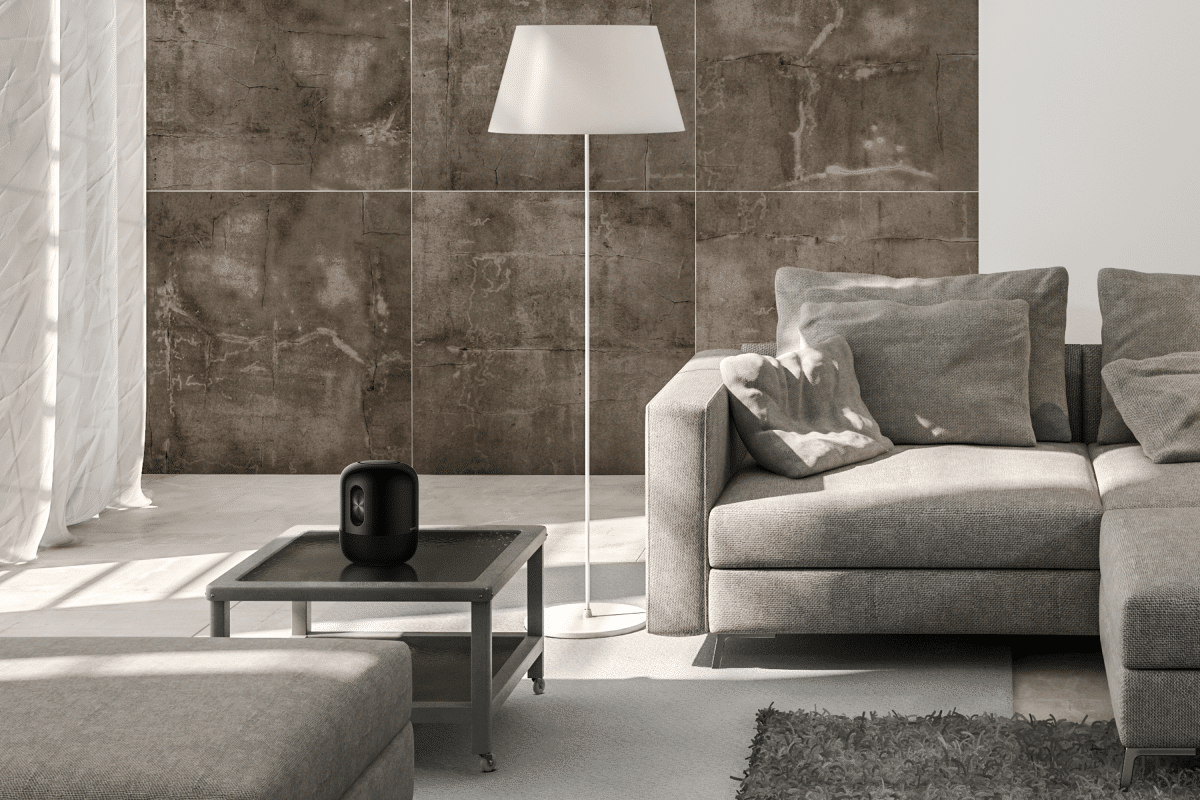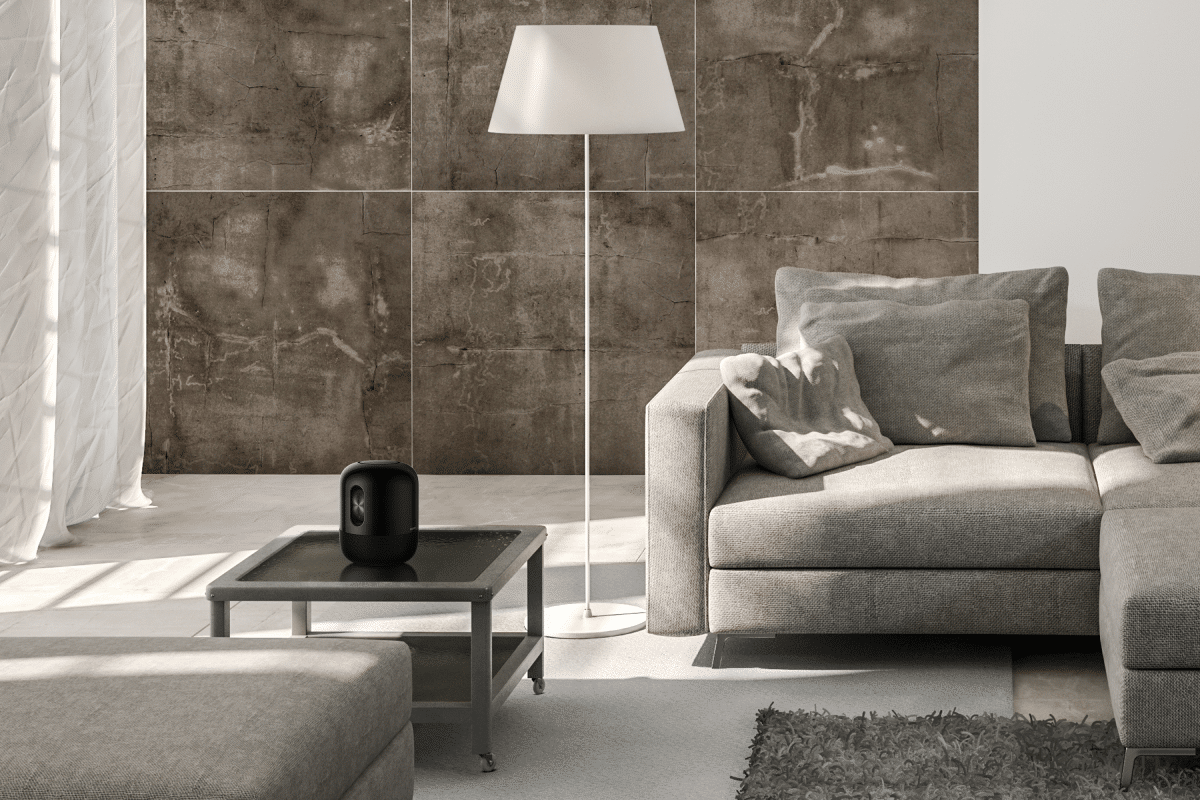 You'll Also Like:
Bang & Olufsen Unveils Beosound Level, a $2,000 Portable Wireless Speaker for Audiophiles
Sony Unveils SRS-RA3000 Wireless Speakers with 360 Reality Audio
Harman Kardon's Futuristic Aura Studio 3 Offers 360-Degree Sound