Nocs Design's Mini is a Compact Monolith Speaker
Ah, Sweden. Land of ABBA, IKEA, and now, the Mini speaker from Nocs Design. If you've been on the hunt for a speaker that's not just another face in the crowd, the Mini might just be your jam. Let's dive into what makes this little wonder tick.
The Mini's inception can be traced back to June 2022, a period of fervent innovation at the Nocs Lab in Lund. The goal? To craft a compact speaker that doesn't compromise on sound. And boy, did they deliver. The Mini isn't just a speaker; it's a statement. A statement that says, "I might be small, but I'm mighty."
Related: Would You Buy a Million Dollar Speaker? Meet the Magico M9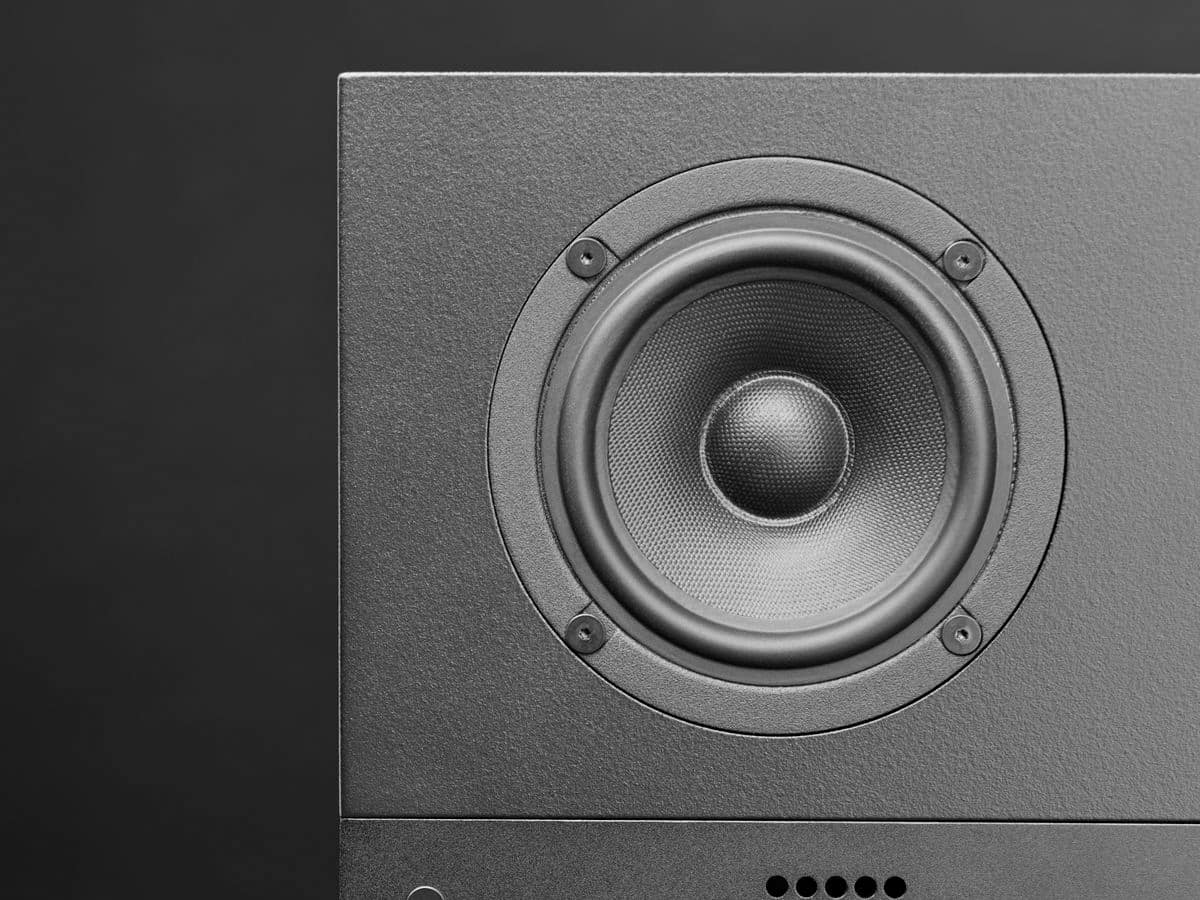 Drawing inspiration from the vintage allure of old-school radios, the design of the Mini is a delightful blend of symmetry and asymmetry. It's like the James Dean of speakers – classic, yet rebellious. The monochromatic aesthetic, coupled with its retro vibe, ensures that the Mini isn't just heard but seen in more ways than one.
But it's not all about looks. The Mini is a testament to the adage that every challenge is an opportunity in disguise. In a press release, Daniel Alm, the visionary behind Nocs Studio, shed light on the challenges and the unwavering commitment to preserving that signature sound. He remarked: "We were driven to preserve the Nocs Studio sound within a smaller unit. In the process, we encountered several challenges: For example, how do we maintain a solid bass response within this ultra-compact frame?"
Daniel then unveiled the solution they championed: "The answer lay in our decision to choose a subwoofer module with a passive radiator over the conventional vented design – a choice that defines Mini's distinct character."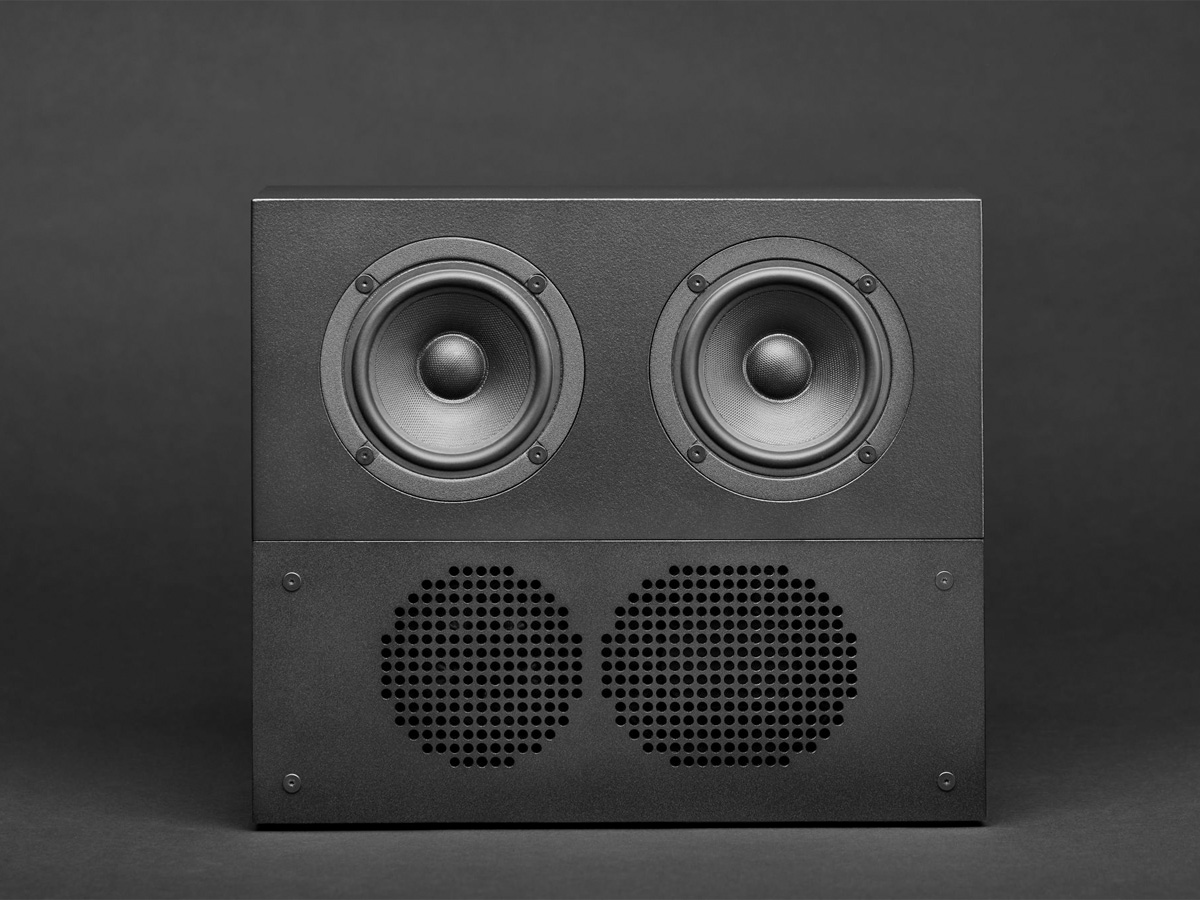 In an exclusive conversation with Man of Many, Daniel delved into the inspirations that fuelled the Mini's creation. He shared: "Always been fascinated by Dieter Rahms works. It's a great source of inspiration to me. Another legend is Sir Ive, which just always captures the essence of minimalism."
Further elaborating on the Mini's design philosophy, Daniel added: "With the Mini, I wanted to capture the retro radio & military sturdy vibe and fuse it with the look from Monolith. Think Brutalism (Brutalist Architecture). I think we succeeded in a neat piece that just sounds superb. We have more in the works & can't wait to reveal what we are working on."
Speaking of the Monolith, for those who've been following our coverage, you might recall the hand-made marvel from Nocs Design that we featured a while back. A speaker that promised to revolutionise the listening experience, the Monolith was a testament to Nocs Design's commitment to quality and innovation. Check out our deep dive into the Monolith here.
The Mini's construction is nothing short of meticulous. Crafted from MDF and adorned with an anodised aluminium plate, it's a blend of style and substance. The Sorbothane damping at its base ensures your listening experience is as stable as a full beer keg. And with Scan-Speak, a Danish audio giant, in the mix, you're guaranteed sound quality as smooth as R.M. Williams leather.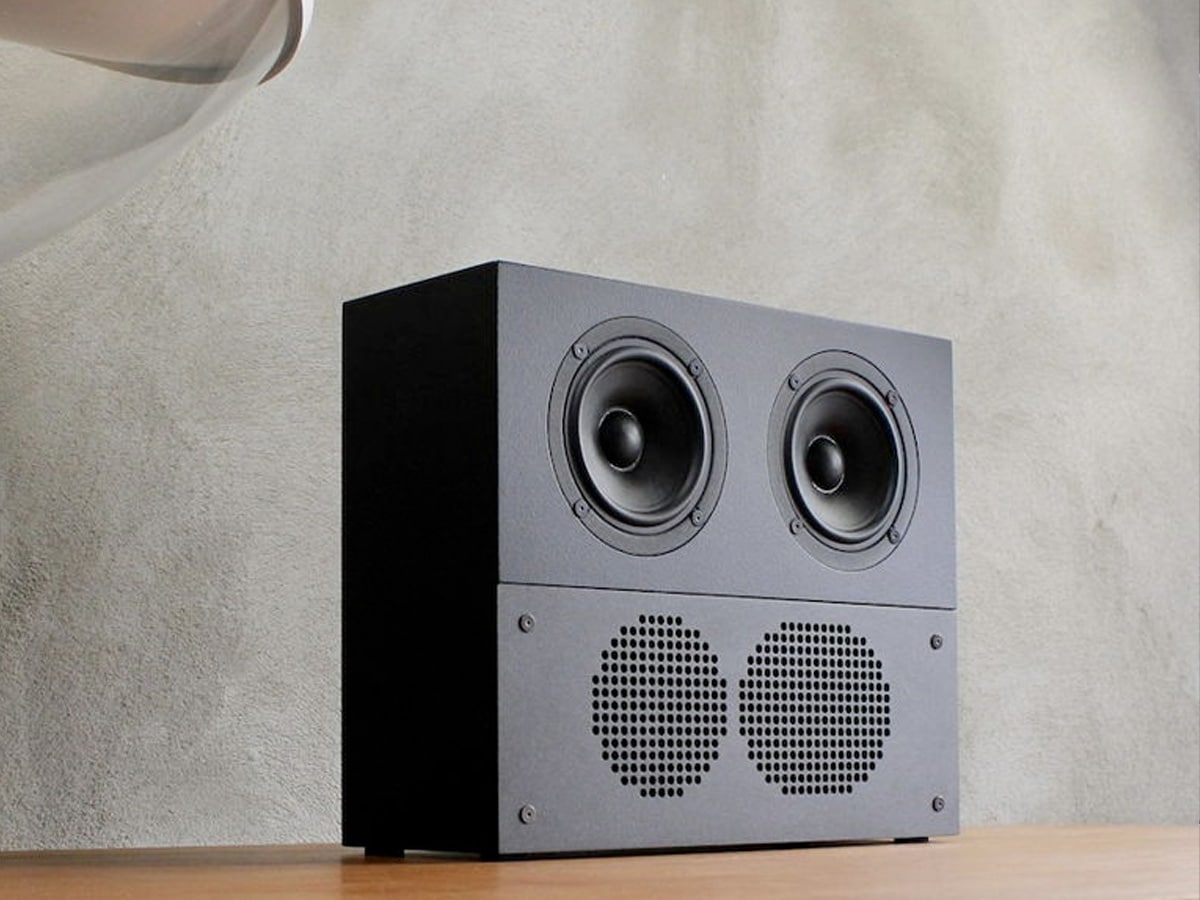 Speaking of collaborations, the assembly takes place in Estonia, a land with a rich speaker-making heritage dating back to 1935. It's like pairing a fine wine with an exquisite cheese – the result is simply delectable.
At the heart of the Mini is the Nocs studio sound. It's a sound crafted with musicians in mind, ensuring that every note and beat resonates with the listener. The two Scan-Speak drivers, paired with a custom-tuned subwoofer module, ensure that the Mini delivers the signature Nocs sound.
And while we love listening to the solo from Hotel California out of perfectly tuned speakers, we have to give a shout-out to conscious design elements found in the Mini. In a world where tech products often have the lifespan of a mayfly, the Mini stands out. Designed for a circular economy, the Mini won't become e-waste if Nocs Design decides to release The Mid. Fancy an upgrade? No need to ditch the whole unit. Thanks to the modular design that can be repaired and upgraded over time, just swap out the parts you want, and you're good to go.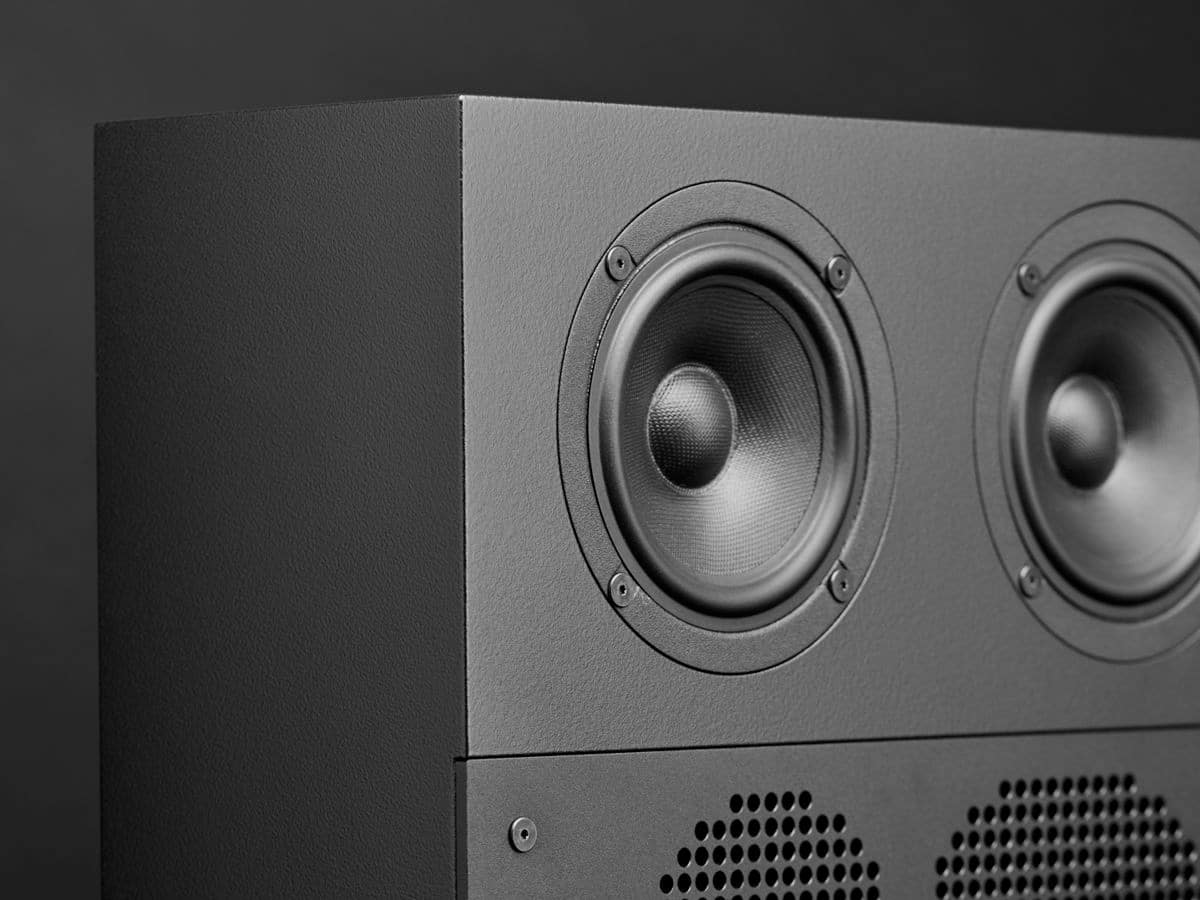 For those itching to get their hands on this Swedish sensation, the Mini is up for pre-order at USD$750 (roughly AUD$1166). And if you're keen to stay in the loop, Nocs has launched a dedicated Discord channel for its community.
On the technical front, the Mini boasts a frequency response that's smoother than a jazz tune, multi-room playback with up to 8 Minis, and a Class-D amplifier. And for those who like their music on the go, it's got Spotify Connect, Tidal Connect, and Bluetooth 5.0.
In a nutshell, the Mini is a compact powerhouse. It combines Swedish design, cutting-edge technology, and a passion for sound. So, if you're in the market for a speaker as stylish as it is powerful, the Mini is your ticket to Sonic Nirvana. Your Mini awaits.
Technical Specifications
Frequency response: Smooth from 40 Hz to 20 kHz
Two full-range 3.5″ drivers.
ScanSpeak DISCOVERY 10 cm Fullrange 8 ohm Small Neo Magnet, Coated Fiberglass Cone
Custom-tuned subwoofer module with a passive radiator. Neodymium magnet, 3″ PP long-stroke subwoofer driver.
Driver 3″ inverted shape driver. Diaphragm material: PP composite with elastomer. Case material: PP composite, braced.
NAT – Nocs amplitude tuning. Offers consistent sound on the entire amplitude range.
Optional multi-room playback with up to 8 Minis.
Class-D amplifier 110 watt and wireless stereo.
@ 1m (Maximum sound pressure level)
94 dB
Dimensions
270 mm x 230 mm x 106 mm
10.6 x 9 x 3.9 x 4.1 inch
Weight: 3.3 kg – 7.9 pounds
Connectivity
Spotify Connect & Tidal Connect.
Bluetooth 5.0. AirPlay 2 (in the works).
The Monolith & Mini works seamlessly together in the same app. Enabling multi-room playback.