Lotus and KEF's Limited Edition Speakers Produce Sound More Seductive than a Race Track
KEF's latest offering, the LS60 Wireless Lotus Edition, promises to bring the ultimate "track spirit" audio goodness right into your living room. This limited edition release builds upon the success of KEF's LS60 Wireless Speakers and is a result of a collaboration between the British audio company and Lotus Cars, promising to offer a unique and enhanced audio experience. KEF and Lotus have a shared history of delivering an unparalleled experience, built on a foundation of superb engineering and design excellence. With the latest KEF LS60 Wireless Lotus Edition release, the company has taken a tastefully restrained design approach with understated branding elements.
The speakers come adorned in the iconic British racing green finish, reminiscent of Lotus vehicles, with two speaker holes on the sides. On the front, you'll notice delicate gold lettering that reads "Lotus NYO," while the back features discreet "Lotus Edition" lettering in green. Furthermore, this exclusive edition comes equipped with stylish retro-looking golden dials and knobs, further enhancing the overall design and perfectly complementing the striking British racing green shade.
RELATED: $80,000 Bowers & Wilkins' 800 Series Signature Loudspeakers Turn the Volume Up to 11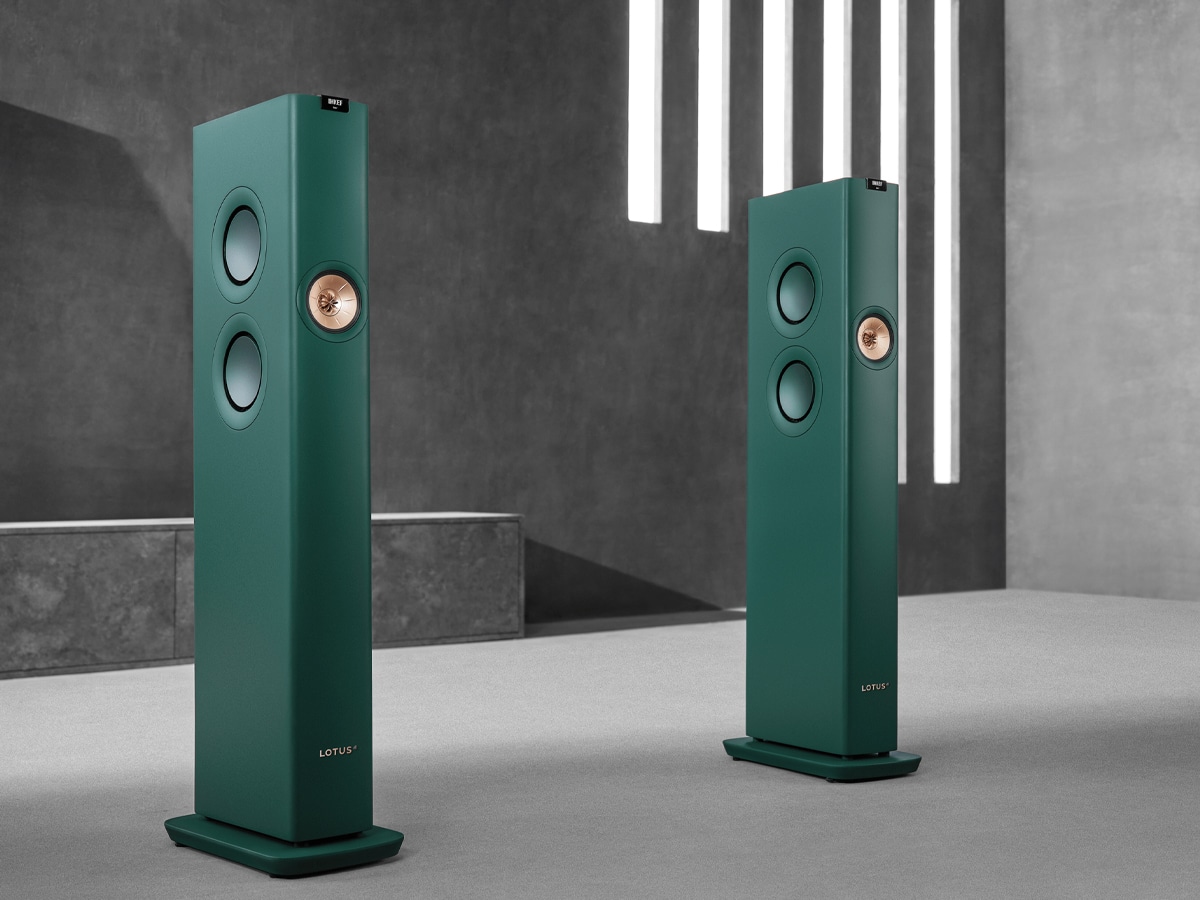 These towering behemoths, standing at three and a half feet, pack in a ton of cutting-edge features to deliver an exceptional audio experience. The LS60 Wireless Speaker is a total game-changer when it comes to audio quality and can deliver up to 24-bit/384kHz audio quality, regardless of the audio source, thus allowing you to stream or play from your library without any loss in sound quality. Each speaker unit consists of Uni-Q Driver Array with a 0.75-inch vented aluminium dome for the high-frequency driver and a 4-inch aluminium cone for the mid-frequency driver.
With a staggering overall power output of 1,400W, the LS60 Wireless can fill any room with its immersive high-fidelity sound. The speakers also feature the Uni-Core Force Cancelling Driver, which incorporates four 135mm LF units, delivering profound and impactful bass. Each speaker boasts a powerful amplifier output power of 500W for LF, 100W for MF, and 100W for HF. To top it all off, the LS60 Wireless Lotus Edition even offers a generous amount of connectivity options, combining the best of both classic and modern tech.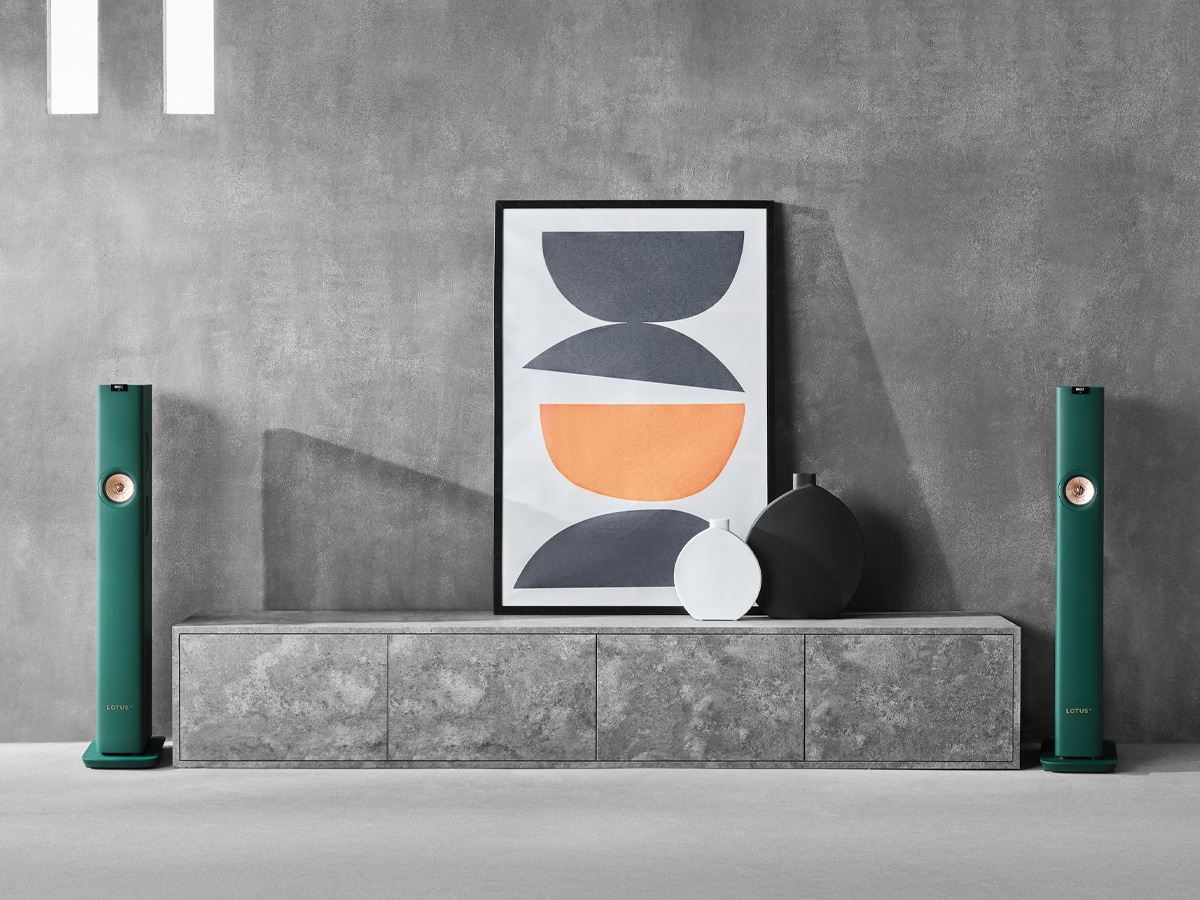 You can easily hook up your TVs, turntables, or consoles, as the LS60 Wireless features "all your wired sources." For an even better home audio experience, you can sync these with other speakers from the KEF LS Wireless Collection. There's also the convenience of AirPlay 2, Chromecast, or Roon Ready support as well as Wi-Fi, Bluetooth 5.0, HDMI eARC, optical, coaxial, and analog stereo compatibility for hassle-free connections to any device.
During the reveal, Grace Lo, President and Head of Global Marketing at KEF said, "At KEF, we have always pursued audio perfection and are passionate about sharing the magic of great sound. For our customers, it's not just about producing the perfect sound; it's also about the lifestyle and experience that accompanies it. With this in mind, we continually innovate and design first-class products that deliver unparalleled experiences, a vision and philosophy that KEF and Lotus both share."
If you're in the mood to splurge and treat yourself to top-tier audio perfection, then the LS60 Wireless is available for purchase via KEF's online store or the new Lotus global flagship Brand Centre on London's Piccadilly and will set you AUD $12,500 back.