18 Best Record Players and Turntables for Vinyl Lovers
Have you ever sat down and listened to a vinyl record? Like, really listened? It just has this clear, crisp warmth to it that can't be emulated by digital technology. Even Steve Jobs listened to vinyl. Sure, iPhones and Spotify have become the norm for music lovers across the globe, but for the true audiophile, there's nothing better than a good vinyl, laid on on the best record player in your arsenal. It's a nigh-on biblical experience.
But there is more to the notion than simply feeling it in your bones. In fact, when it comes to the theory that vinyl record players produce a distinct sound that cannot be achieved through digital technology, science backs things up.
You'll also like:
Technics Marks 55th Birthday with SL-1210GAE Limited Edition
15 Best Headphones for Running and Working Out
14 Best Portable Bluetooth Speakers to Bring the Noise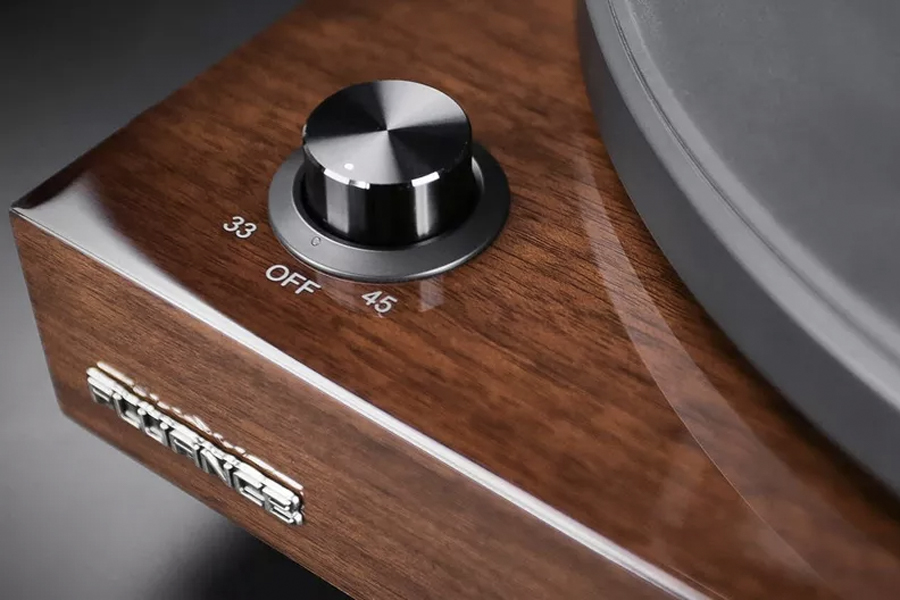 Vinyl vs Digital
The analogue format allows artists to transport their music from magnetic tape to LP to your speakers as it was intended. Without the complications of digital conversion, record players and vinyl players can express things in detail, with a full range of dynamics. Where digital recordings are compressed, which can at times squash the textures and depth brought out in the original, vinyl is not bound by the same compression standards. For vinyl, the volume is dependent on the length of its sides and depth of its grooves, which means that a well-mastered record may have more room to breathe than its digital counterpart.
Nowadays, 'all-analogue' is an incredibly rare occurrence. Most recordings are built from digital masters or recordings made natively in modern software. Analogue-to-digital conversion has come a long way since the early days, but still vinyl is making a major resurgence over the last few years. The idea that music is now considered a collective experience, rather than a downloadable commodity means that vinyl record players and turntables are true, ageless icons. In more recent times, Bluetooth innovations and updated technologies have seen Audio Technica turntables and Technics record players take off. If you want to make the leap into fine audio, getting one of the best record players on the market is an absolute must, but how do you know what to look for?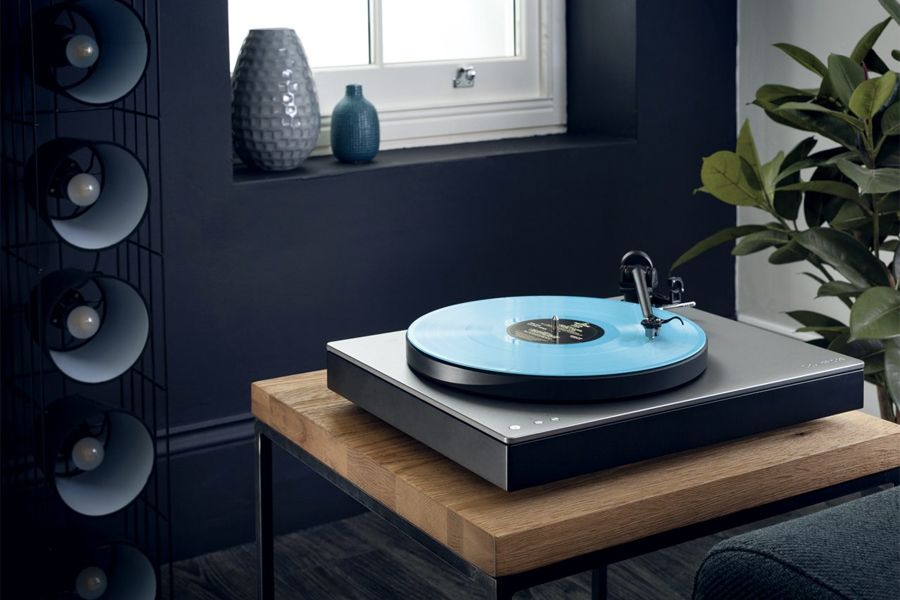 What Makes a Good Record Player?
Once you've got your heart set on a foray into vinyl, finding the best turntable can be quite a challenge. There are a number of considerations you need to make before taking the leap. Here's what you need to know.
Low Vibration Chassis and Motor
The best turntables generally have some proactive approaches to vibrations, and for good reason. The grooves carved into a vinyl record are tiny, meaning even the slightest movement can impact the playability of the record. A touchy cartridge can pick up vibrations and unfortunately transform them into unwanted noise and distortion.
To reduce these vibrations, the best turntables use a chassis/plinth that consists of low vibration materials, along with some interesting vibration-restricting techniques. These are pivotal to the playback of your vinyl record player.
Stable Rotation Speed
Keeping the speed stable is pretty much the most important aspect involved in accurate record playback. The human ear is very sensitive to frequency wobble caused by turntable speed, so any fluctuations between speeds will cause you headaches, literally. The good news is that the best record players have come a long way since those early days, meaning that most turntables have stable rotation speed technology.
Low Resonance Tonearm
Put simply, a quality tonearm has very little resonance, which is vitally important in keeping the cartridge stable and in effective working condition.
High-Quality Phono Cartridge
The phono-cartridge is among the most important technological elements within your vinyl record player. Put simply, this element transforms the physical grooves in the records to an electrical music signal, thus making the sound come out. The better your cartridge, the more effective it will be in reproducing sound with higher fidelity, more detail and better dynamics.
What to Consider When Buying a Record Player
Price – While a good record player will set you back a couple of hundred dollars, the best turntables are a different breed altogether. For the real audiophiles, you could be looking to spend upwards of $3,000, but you can still score a decent quality product for under $1,000.
Function – As technology has changed, the role that your turntable plays has also evolved. Nowadays, you can buy record players that allow you to rip MP3s, or record directly to digital.
Output – This has a lot to do with the playback system that you have. Be sure to consider if you have an analogue or digital output before you buy.
Best Turntables for Vinyl
Now you know what to look out for, the choice should be easy, right? Well, there are a bunch of options on the market with some of the best record players Australia has seen going for cheaper than ever. Whether you are after a Bluetooth record player, Audio Technica turntable or wireless record player, we've got you covered with this guide.
Here is a list of the 18 best vinyl record players you'll find on the market.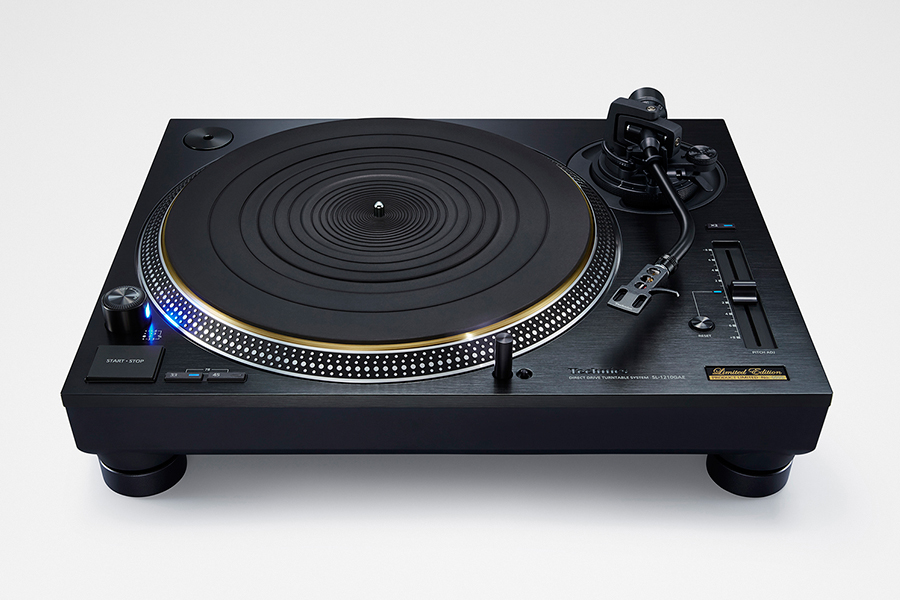 1. Technics SL-1210GAE
This limited-edition release was introduced to mark Technics' 55th birthday, and it's undoubtedly a celebration worth commemorating. The direct-drive turntable is based on the Grand Class SL-1200G, it features an insulator that is made of a specially developed zinc material with aGEL—a gel that has special shock-absorbing properties that is usually reserved for high-end turntables. Only 1,000 examples of the SL-1210GAE will be made with each hand-made by skilled artisans in Japan.
Price: USD$6,999
Motor: Twin-Rotor Surface-Facing Direct Drive Motor
Speed: 33/45/78
Weight: 18kg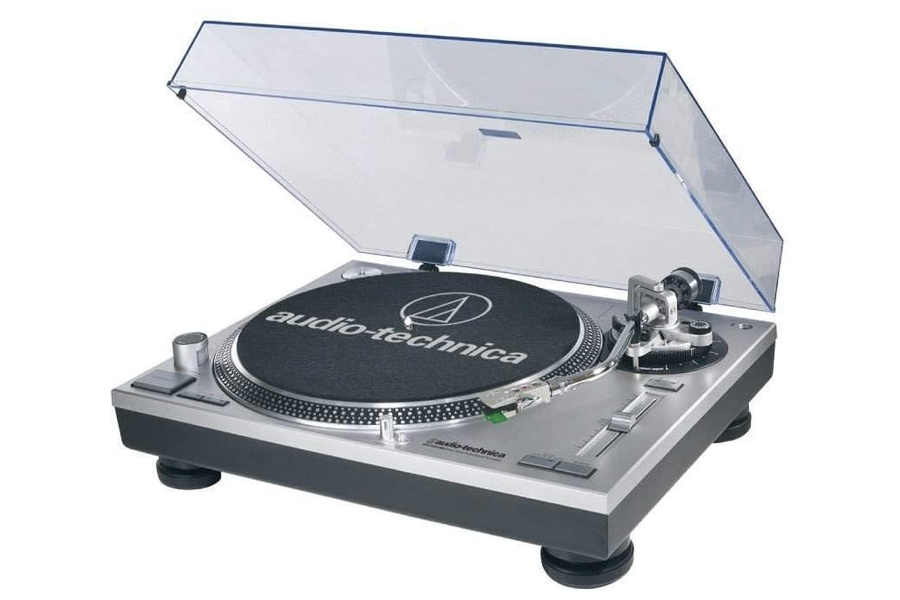 2. Audio Technica AT-LP120
Sure, the price tag is a bit out of this world, but once you hear this turntable in action, you'll know why. The AT-LP120 from Audio Technica is one of the best record players ever made, offering direct-drive capabilities and an exclusive AT95EX cartridge fitted to a J-Shaped tonearm that reportedly helps minimise tracking errors. To be honest, this record player is packed full of features that will elevate your entertainment game to the next level.
Price: AUD$3,000
Weight: 10.5kg
Speed: 33/45

3. Gearbox MKII Transparent Turntable
If you're one of those people that likes to peer inside the workings of your gear, the Gearbox MKII Transparent turntable is the best perfect record player for you. From an aesthetic point, it takes direct inspiration from a 1955 classic called the Braun PC 3 SV, designed by industrial legend Dieter Rams. From there, it provides an upgrade to Gearbox's popular MKII, improving upon the belt drive and electronics for better speed and performance. Additional features include a Bluetooth transmitter, on-board music recognition tech, a low-mass tonearm, and a built-in phono stage.
Price: USD$595
Tonearm: Pro-ject
Speed: 33/45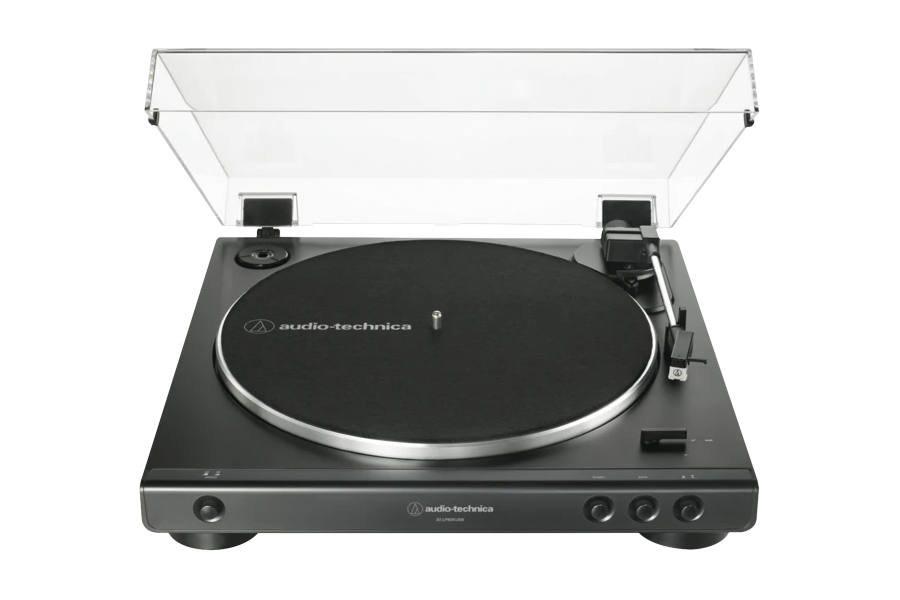 4. Audio Technica AT-LP60
While many of the best record players on the market will set you back a few thousand dollars, the AT-LP60 is a great entry-level option. The turntable has a built-in switchable phono pre-amp and a Dual Magnet cartridge with replaceable stylus.
Price: AUD$269
Speed: 33/45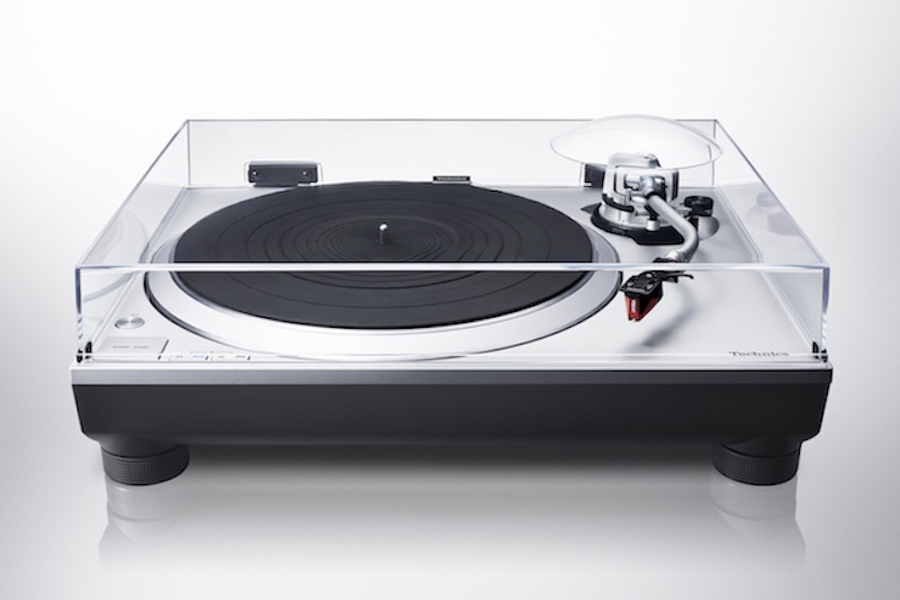 5. Technics SL-1500C-S
For a fair while now, Technics has dominated the DJ turntable scene and the SL-1500C-S is a big reason why. The motor exclusively tunes the single-rotor, coreless direct-drive motor to read the high rotation accuracy and high-precision signals of the record. Additionally, the SL-1500C features a built-in phono equaliser and bundled cartridge.
Price: USD$1,400
Speed: 33/45
Weight: 2kg
Tonearm: Universal Static Balance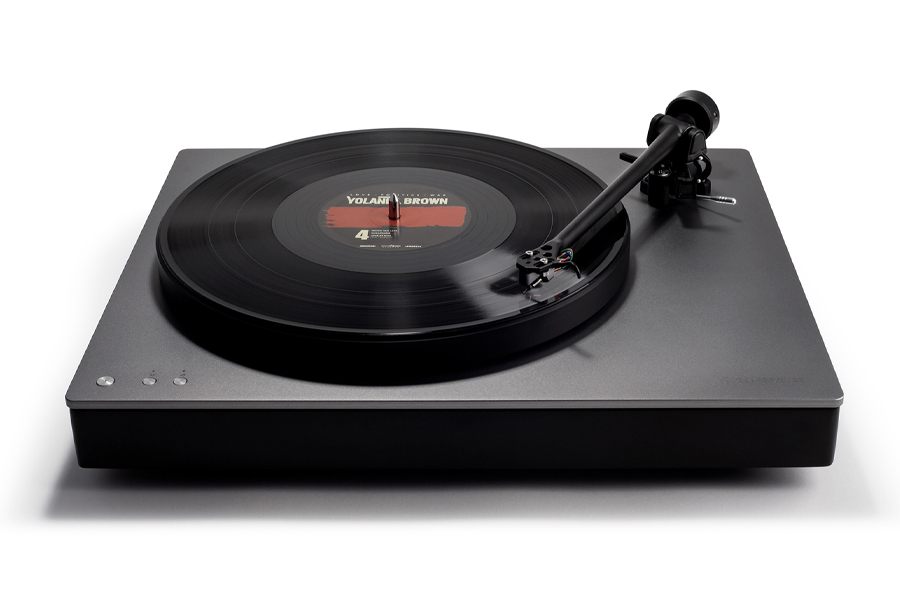 6. Cambridge Audio Alva TT
Another Bluetooth turntable, the Cambridge Audio Alva TT is an excellent addition to your audio arsenal. Using an assortment of analogue-to-digital technology, the Alva can provide a warm, hi-resolution sound wirelessly. In this instance, it may take you a little while to get the Bluetooth set up, but once you do, the smooth sound will make the steep price tag worthwhile.
Price: USD$1,699
Speed: 33/45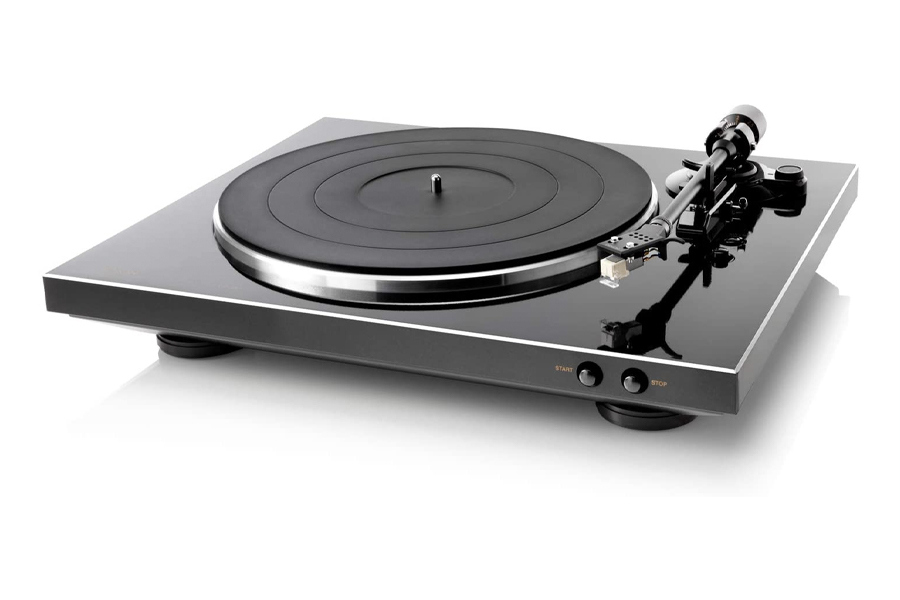 7. Denon DP-300F Fully Automatic Turntable
With a rigid diecast aluminium finish, the DP-300F from Denon will reignite your love of vinyl in sleek, minimalist fashion. Designed with a heavier base construction for reduced vibration, this vinyl record player also cops an all-new tonearm. For true sound, the DP-300F includes a built-in phono equaliser to connect the player to an integrated amp or receiver that does not have its own phono input.
Price: USD$378
Speed: 33/45
Weight: 5.5kg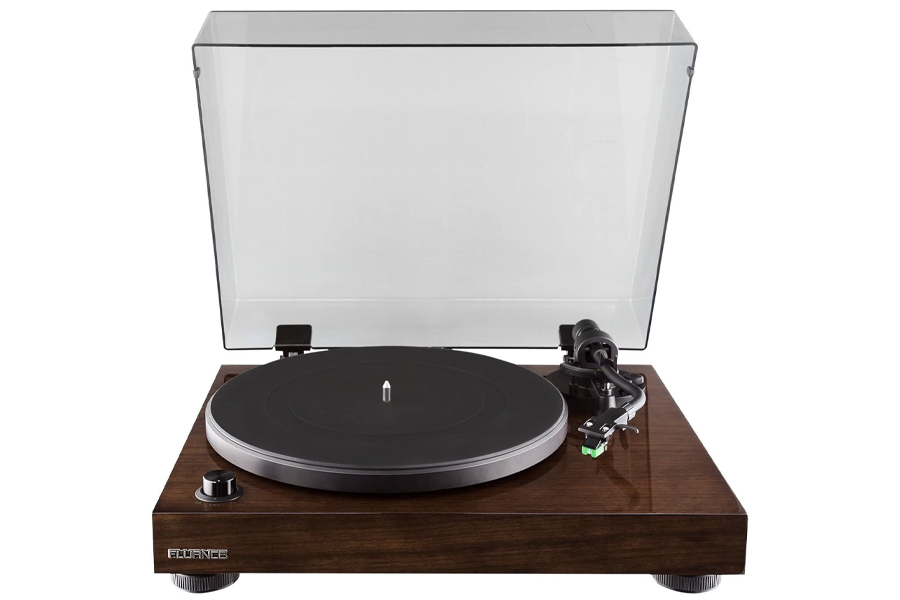 8. Fluance RT81 Elite High Fidelity
With premium components on-board, the RT81 Elite from Fluance offers a pure analogue listening experience. Powering the sound is an Audio Technica AT95E featuring a diamond elliptical tipped stylus. Additionally, the balanced aluminium S-Type tonearm ensures the stylus is rested deep in your record's groove, producing every audio detail indistinguishable from the original recording. Not to mention, the solid wood plinth makes the RT81 Elite one of the best looking record players on the market.
Price: USD$220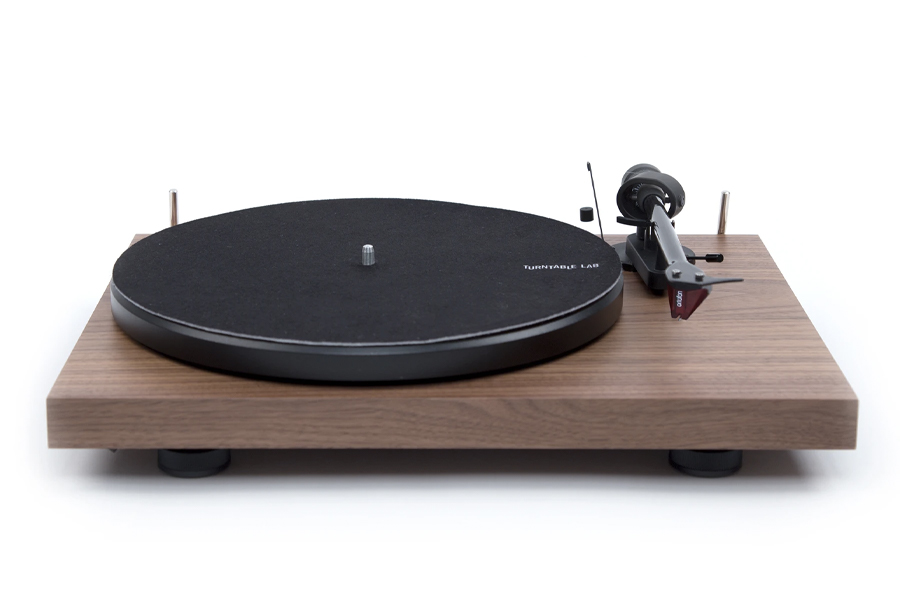 9. Pro-Ject Debut Carbon DC
When the Debut turntable was introduced in the late 1990s, it was a big move for the hi-fi industry. Now, the latest Debut Carbon DC pushes those boundaries even more. A carbon tube for the tonearm increases stiffness and decreases unwanted resonance. Further, an increase in platter size and weight gives the Debut Carbon DC even smoother rotation.
Price: USD$399
Speed; 33/45
Weight: 5.6kg
Tonearm: 8.6″ carbon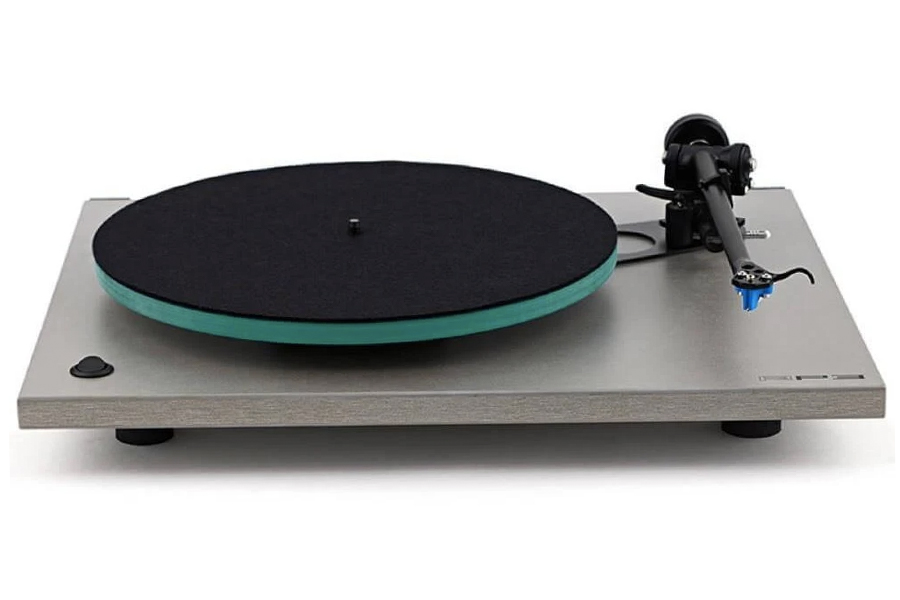 10. Rega RP3 Turntable
The RP3 turntable takes Rega's philosophy of a lightweight plinth to the next level. The lighter, more rigid design aims to dissipate energy and reduce sympathetic vibrations throughout the system. Like past variations from Rega, the Rp3 uses a high quality 24V motor, with the platter made from a solid piece of glass with a frosted edge and a felt mat of 100 per cent natural wool.
Price: USD$1,000
Speed: 33/45
Weight: 5kg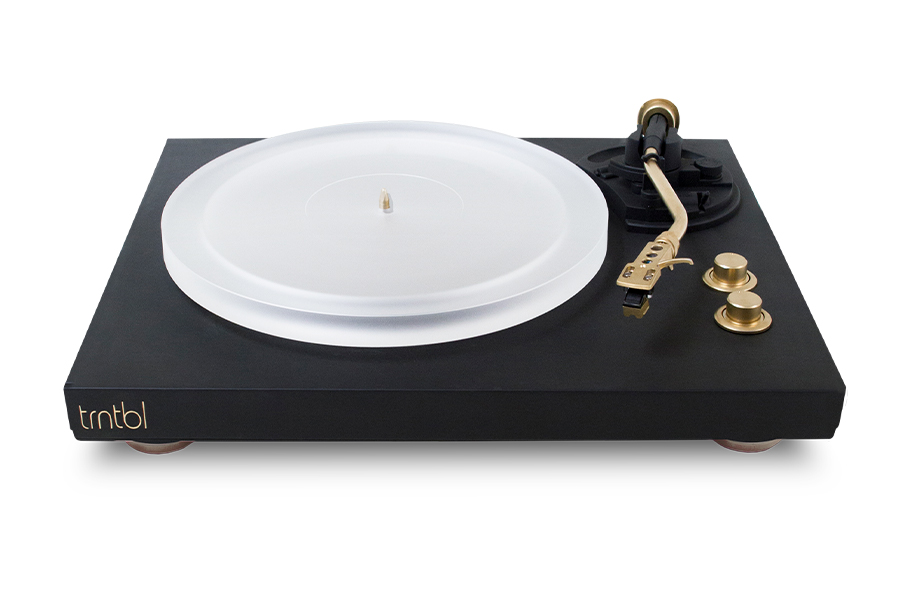 11. TRNTBL Wireless
The first wireless vinyl record player, TRNTBL creates a new way to listen to your favourite records. The innovative hi-fi system connect to Sonos for an updated take on analogue sound. TRNTBL also recognises the song being played and adds it to your Spotify playlist for rediscovering your music on the go.
Price: USD$499
Weight: 6.5kg
Speed: 33/45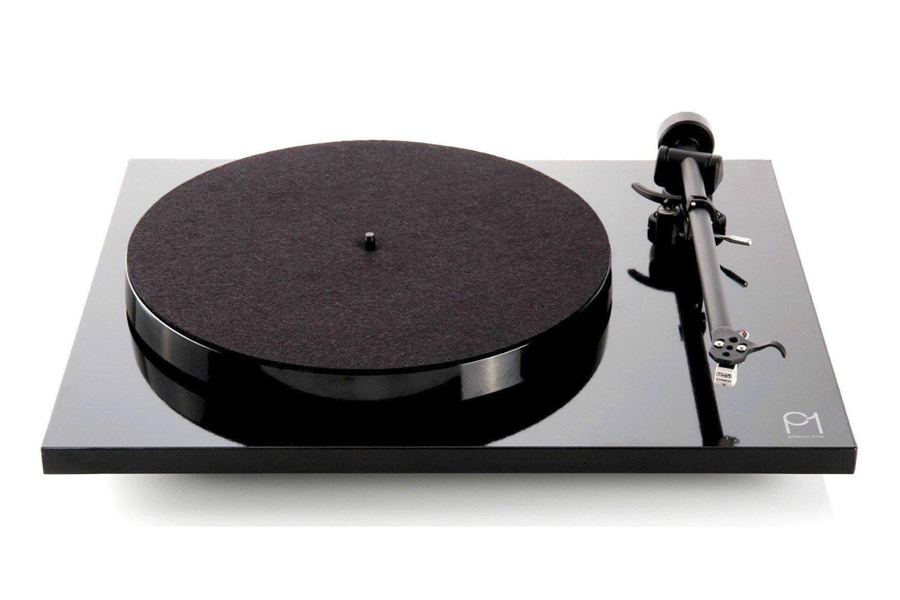 12. Rega – Planar 1
UK icon Rega has been pumping out some of the best turntables for a fair few years now. The Planar 1 is a multi-award winning record player that does not feature an earthing wire, unlike most turntable systems. With this player, there is no built-in pre-amp, so you will have to buy a separate one, but with a reasonable price tag, you can afford to splash out.
Price: USD$559
Tonearm: Hand-assembled RB110
Speed: 33/45
Weight: 4.2kg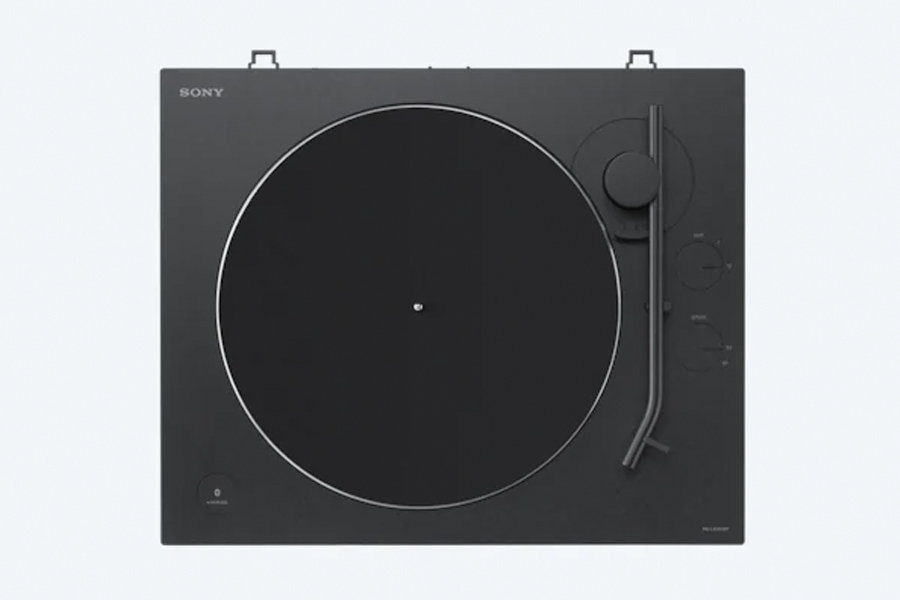 13. Sony PS-LX310BT
Another affordable option from Sony, the PS-LX310BT offers the true vinyl experience for less. The Bluetooth record player also comes with wireless technology, with one-step auto playback. This means the turntable will automatically lower the tonearm, find the groove and get the music started. One of the best record players for the price.
Price: AUD$399
Speed: 33/45
Weight: 2.9kg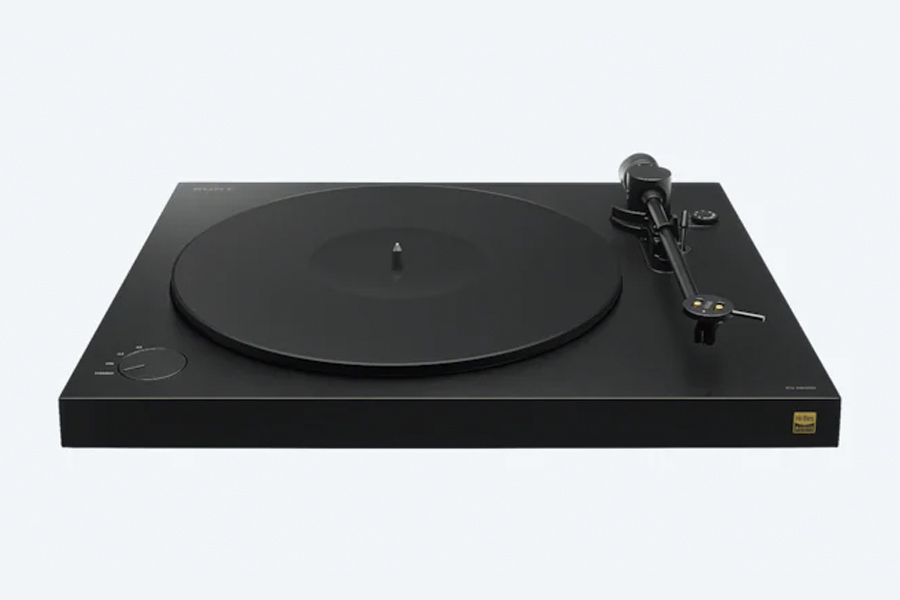 14. Sony PS-HX500
As far as USB turntables go, the Sony PS-HX500 is one o fthe best record players on the market. This addition allows you to rip MP3s, lossless or hi-res audio with some bespoke Sony software. With this piece of tech on your side, you can be sure your favourite records are supported in full, crystal clear sound.
Price: AUD$799
Weight: 5.4kg
Speed: 33/45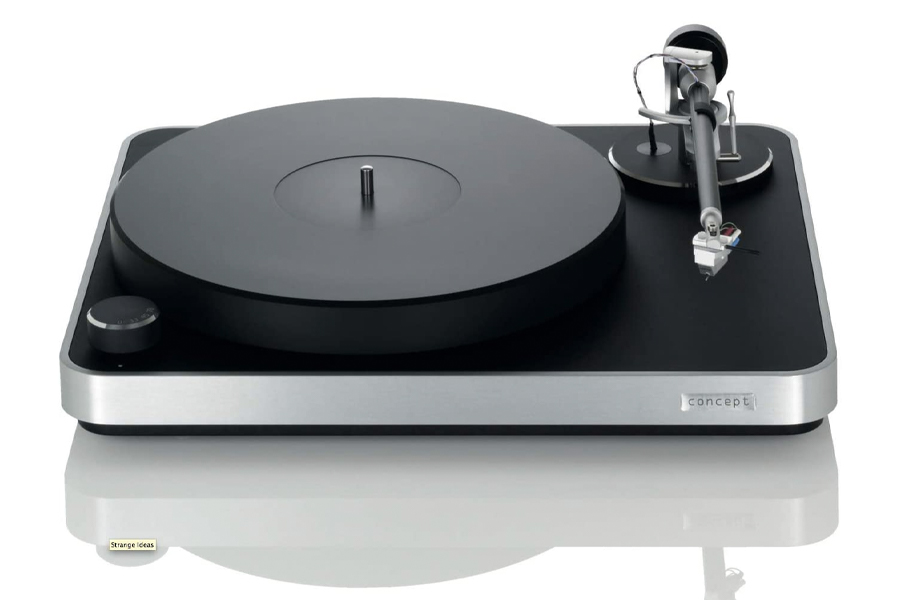 15. Clearaudio Concept Turntable with MM V2 Cartridge
Clearaudio is well-known for its high-quality finishes and this Concept turntable is no exception. All parameters are completely adjusted at the Clearaudio factory, with this piece of tech coming with a pre-mounted MM cartridge and a concept tonearm.
Price: USD$1,800
Speed: 33/45/78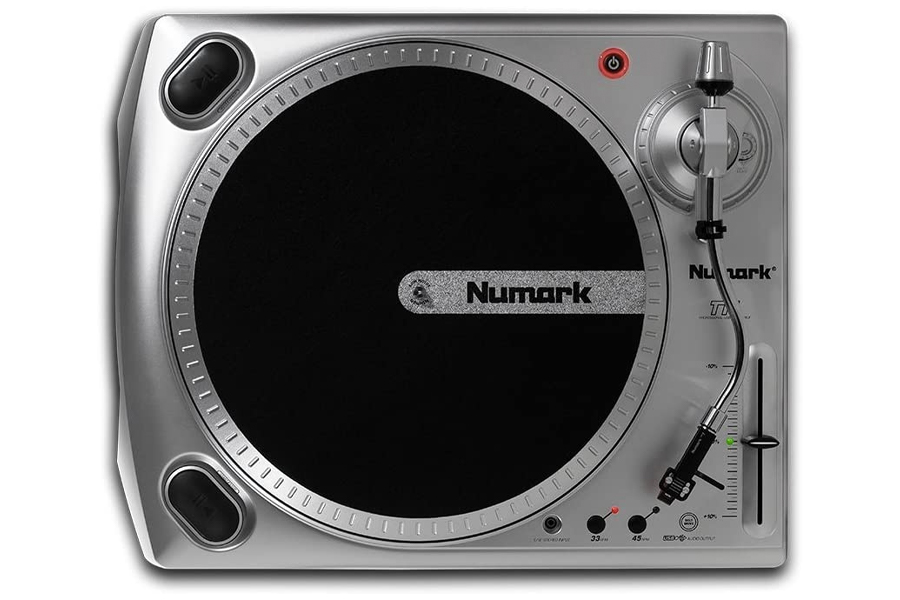 16. Numark Ttusb
Taking a pivot toward DJ turntables, the Numark TTUSB is a great little addition at a relatively low price-point. This nifty multi-speed deck is fairly chunky, but the set up is simple and playback is generally excellent. We recommend running it through a decent mixer into an amp for some added output.
Price: USD$429
Weight: 3.5km
Speed: 33/45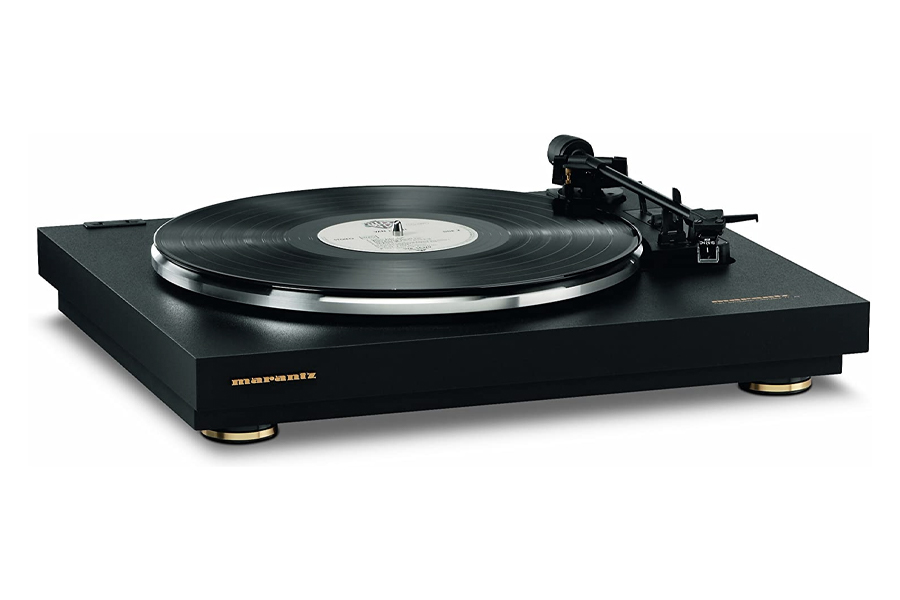 17. Marantz TT42P
If you are looking to jump into vinyl records, Marantz makes some of the best record players on the market. The TT42P offers a built-in phono pre-amp and comes ready-to-play with a pre-installed cartridge. Further, you'll cop a low-colouration tonearm, DC servo motor and a solid belt drive for interference free playback.
Price: $359
Speed: 33/45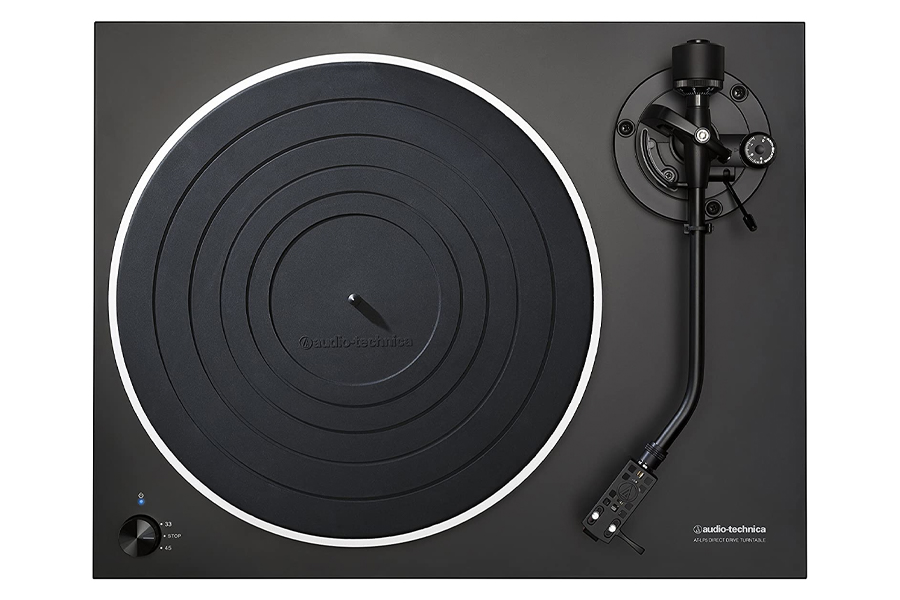 18. Audio-Technica ATLP5
Audio Technica's ATLP5 is the brand's most affordable quality turntable. Delivering great performance and reliability in a beautifully designed package, this vinyl record player offers direct-drive capabilities. You'll also score an exclusive high-performance AT95EX dual moving magnet cartridge, mounted on an AT-HS10 lightweight headshell. Put simply, this is one of the best record players you can buy.
Price: USD$449
Motor: DC motor
Speed: 33/45
Weight: 10.5kg
You'll also like:
Technics Marks 55th Birthday with SL-1210GAE Limited Edition
15 Best Headphones for Running and Working Out
14 Best Portable Bluetooth Speakers to Bring the Noise
General FAQ
What's the best turntable?
The best turntable for you really depends on your budget. For those looking to stay conservative, the Sony PS-HX500 is a great entry-level option, where for real audiophiles, Technics SL-1200GR is a direct-drive piece of equipment.
How much does a record player cost?
Records can range, depending on technology. Entry-level record players begin from around AUD$150, and can go up as high as $4000 for more expensive options.
Where do you buy records from?
Like most things, you can pick up records online, with Amazon currently one of the biggest vinyl distributors in the world. More locally, you can pick up records from op-shops and independent retailers and record companies.