This Drop X Audio-Technica Carbon VTA Turntable is Completely Upgradeable
Drop has teamed up with Audio-Technica to build a turntable from the ground up that delivers supreme vinyl LP playback. Using premium components and precision-crafted materials, this upgradeable and easy-to-use Carbon VTA turntable is the one you want, the one you need, and if you're backed into a corner, it'll have the perfect soundtrack ready to go. It's the Drop x Audio-Technica Carbon VTA Turntable, and it's available for pre-order right now for USD$349.
You'll Also Like:
You Can Now Hum a Song and Google Will Tell You What it is
Bowers & Wilkins Blacks-Out the PX7 Carbon Edition
LG XBOOM GO PL Series Pumps Up the Party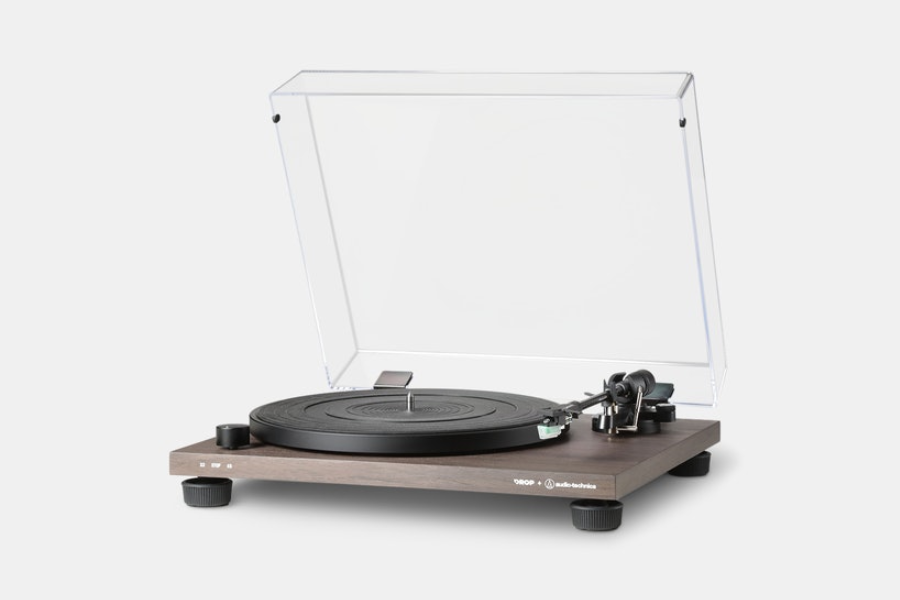 Whether you were born after or before the digital revolution, have a whole stack of vinyl on the shelf, in the garage, or in your online shopping cart, the Drop + Audio-Technica Carbon VTA turntable is for everyone. For newcomers and long-time collector, if you want, or need a turntable that gets the most out of your vinyl records, then you can't look past this collaboration between Drop and Audio-Technica.
Engineered for user-friendliness and high-end audio fidelity, the Carbon VTA turntable satisfies those who just want a simple plug-in and play experience and those that need the best quality audio possible. Making things super easy for the novice, and super convenient for the expert, the Carbon VTA is designed to distil the vinyl listening ritual for all listeners.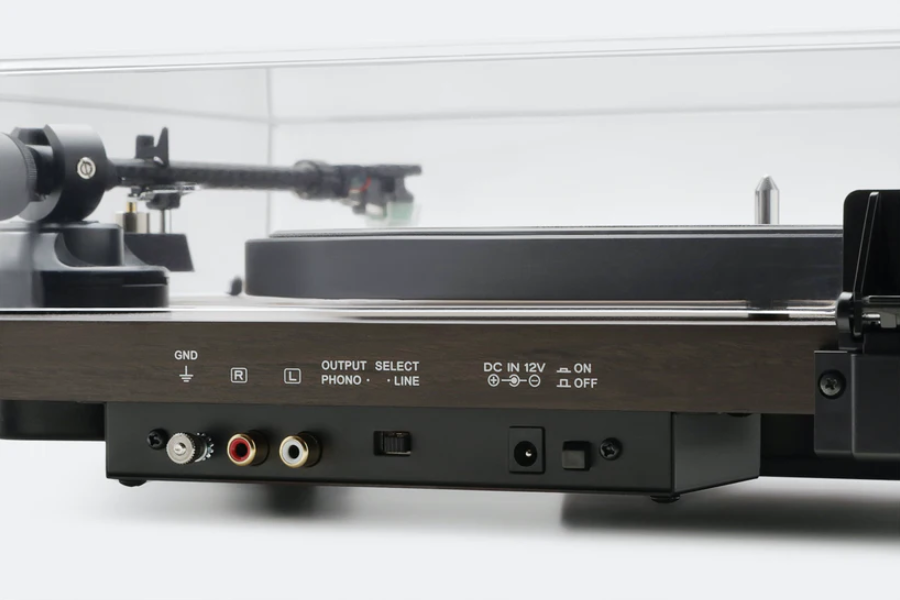 Complete with a list of features made even better than before with the help of several community-inspired additions, the Carbon VTA includes a carbon fibre tonearm, adjustable dynamic anti-skate control, and a dual-speed belt-drive motor with an intelligent speed sensor. At the rear you'll find RCA jacks, so you can use cables of your choice, plus a selector switch for easily changing between 33 1/3 and 45 RPM.
For accomodating different cartridges, they've outfitted the tonearm base with a vertical tracking angle (VTA). If you don't know what that means, don't worry, it just refers to the angle of the tonearm when viewed from the side of the turntable, determining where exactly the needle falls into the grooves. A handy inclusion for vinyl connoisseurs.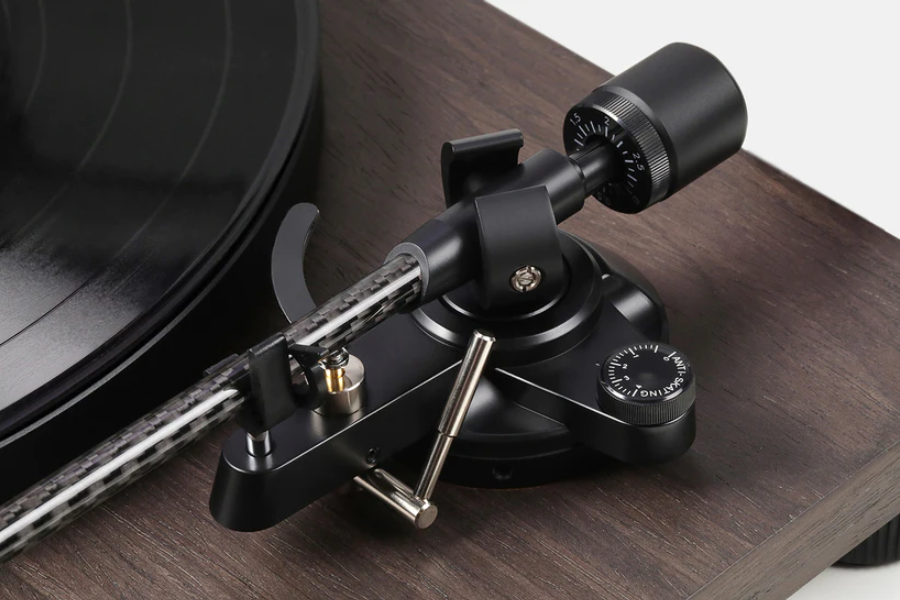 Finished with a dark stained wood finish for a sophisticated look, while I'm not sure if it's made of rich mahogany, Ron Burgundy sure as hell would have this somewhere at his place, alongside his best friend Baxter. There's even a carbon fibre record brush for keeping your collection free from dust. Longevity is critical for physical media guys.
Taking after the AT-LPW40WN, Audio-Technica has included nearly 60 years of vinyl supremacy in the Carbon VTA. Chosen by Drop for the same reason that countless professional musicians, engineers, and vinyl listeners have, there is no higher benchmark than Audio-Technica. If you're after unmatched and unparalleled turntable engineering, pre-orders are now open at Drop for USD$349.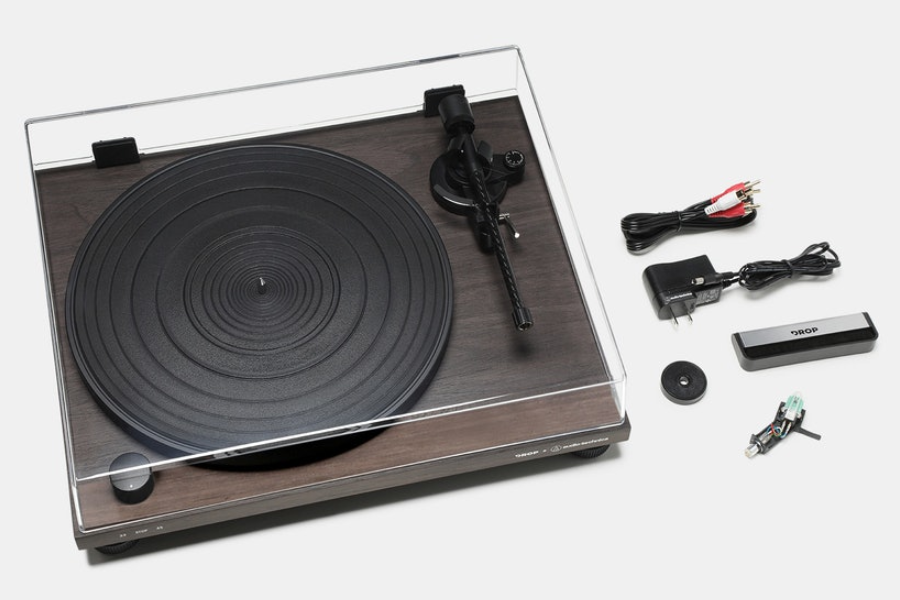 You'll Also Like:
You Can Now Hum a Song and Google Will Tell You What it is
Bowers & Wilkins Blacks-Out the PX7 Carbon Edition
LG XBOOM GO PL Series Pumps Up the Party